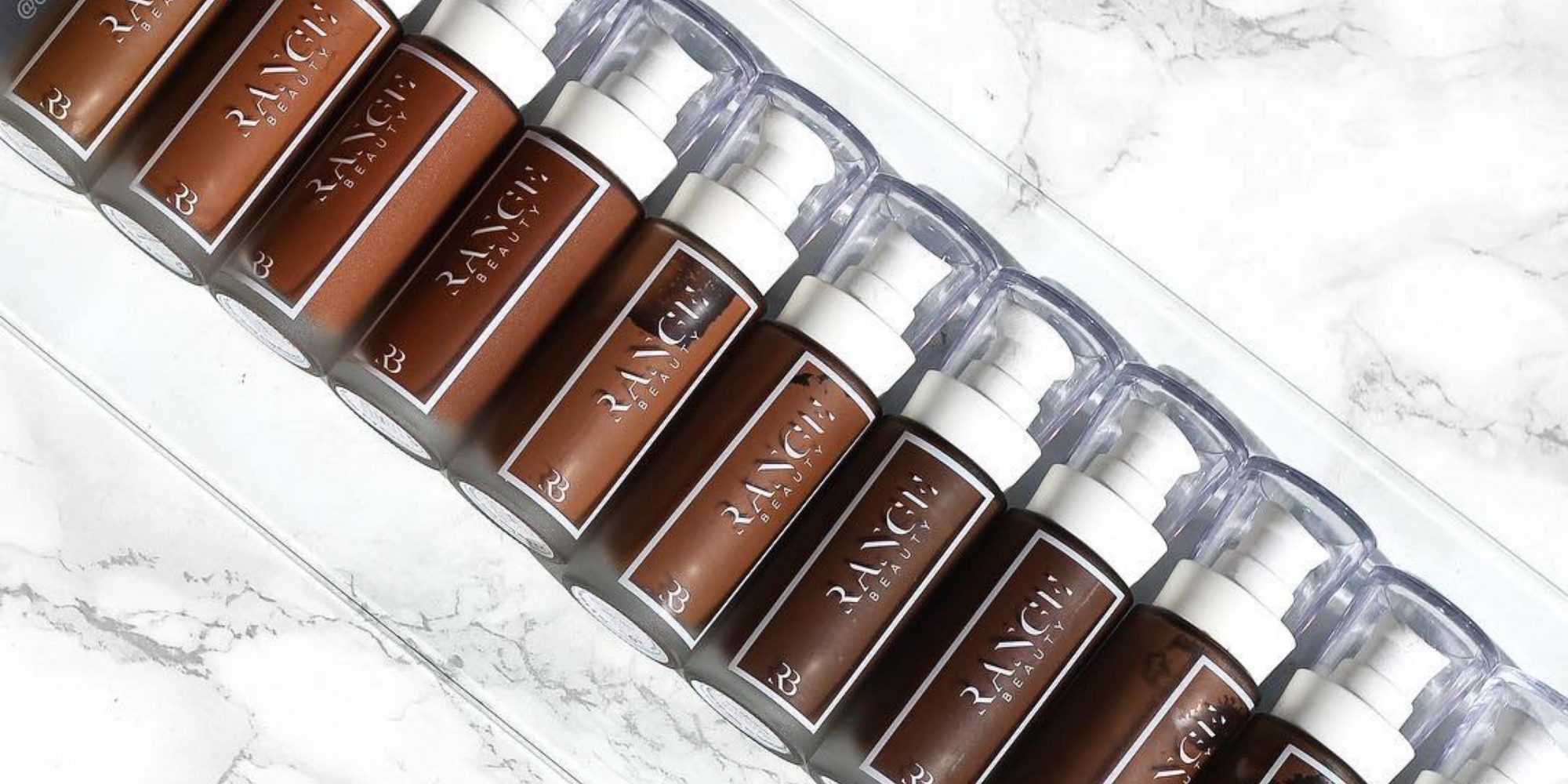 Five Rising Black Woman-Owned Beauty Brands To Put On Your Shopping List
For most of the modern beauty industry's history, black-owned beauty brands weren't getting the mainstream credit or visibility they deserved. Now, with growing recognition of the strong demand for skincare and haircare catering specifically to black women, we're finally witnessing a shift within the beauty world to recognize the relevance and sales potential of products like leave-in conditioners suitable for 4C curls and serums targeting stubborn hyperpigmentation. Brands like Juvia's Place and Mented Cosmetics have blown up, but that's not all. Under-the-radar inclusive indie brands are making names for themselves, amassing legions of loyal followers who have little interest in going back to companies treating minority consumers as afterthoughts. Here, we highlight five rising beauty brands founded by black women that you should bookmark, stat.
PHOLK BEAUTY
Niambi Cacchioli founded Pholk Beauty—the name is a play on her favorite word, "folk"—after traveling for years in countries where African Americans were scarce, but beauty products that would work for them weren't. "I always encountered black folk products made from ingredients that reminded me of the witch hazel, rose water, glycerin and cocoa butter that I grew up with in Kentucky," says Cacchioli, who blends her own products with ingredients from the South, the Caribbean and Africa. "I want to celebrate how Africans and African descendants have infused the globe with beauty and healing." What sets Cacchioli is that she's a storyteller at heart. "I love to find cultural connections with the ingredients. For example, I use a hemp seed oil from my home state of Kentucky and, when I discovered that African Americans cultivated hemp throughout the state in the 1800s, I cried because it's so nourishing for our skin," she says. "To connect with the plant was like connecting with my ancestors, and that's healing."
Cacchioli points out that, while many natural beauty ingredients come from diaspora communities, the natural skincare segment generally overlooks the needs of members of those communities. "The trend for inclusive marketing is a step forward, but, to be truly inclusive, you have to start with formulations," she says. Pholk addresses concerns such as oily and combination skin, dehydration, hyperpigmentation and ingrown hairs. Two of its bestsellers are Honeysuckle Rose Face Mist and Glow Replenish Face Wash. Cacchioli recently finishing up school to receive her aesthetician's license, and she plans to offer pop-up services using a Pholk + Fresh Back Bar within the next two years. Cacchioli says, "My ultimate goal is to make it easier and more affordable for women of color to boost their skin health."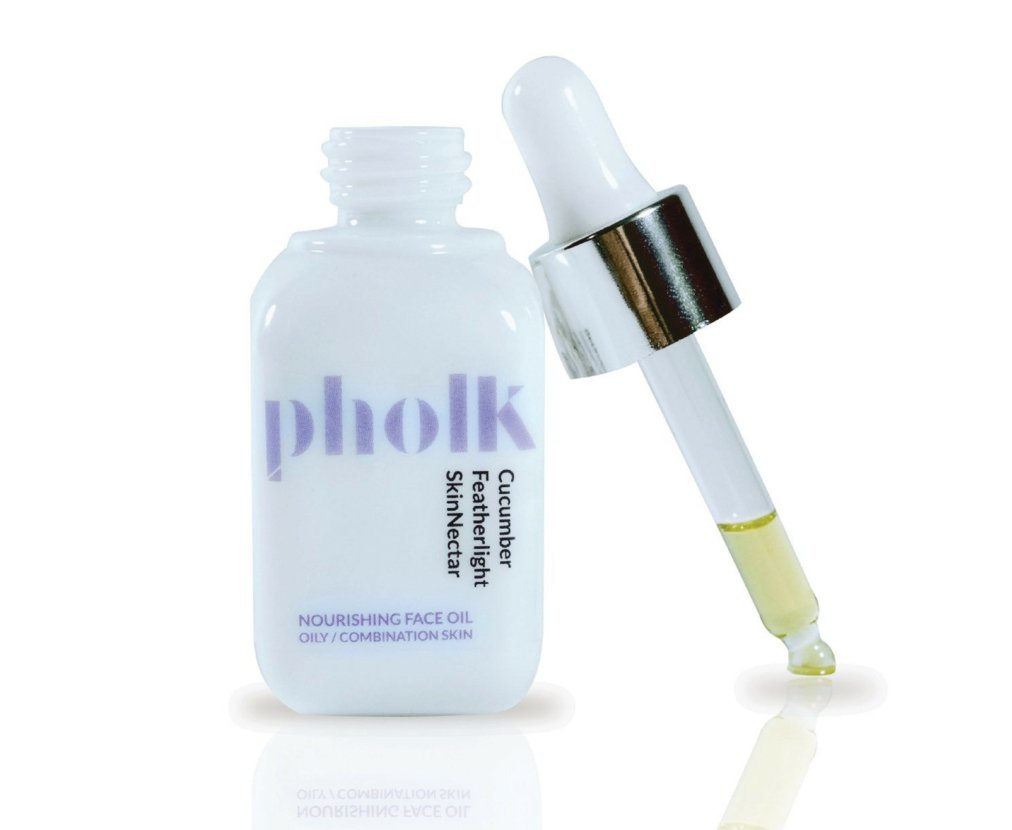 RANGE BEAUTY
Founder Alicia Scott was hustling behind the scenes in the New York City fashion industry when she started conceptualizing her brand Range Beauty. It was 2013 at the time, and she noticed most of the dark-skinned models showed up to shoots with their own makeup because makeup artists didn't bring shades for women of color in their kits. Scott says, "This made me look at my own collection at home, and…I started thinking about what my dream line would look like." She was adamant about the line being clean and free of ingredients like talc and synthetic fragrance, and it had to have products that worked for her skin color and undertone, and skin colors deeper than hers. Plus, Scott wanted the line to be affordable. She says, "I couldn't find this anywhere, so I stopped looking and started creating." Scott shelled out $150 for ingredients and packaging to get Range rolling.
To this day, Scott manages everything in-house. "I hand label, fill and ship out every order placed through our website," she says. "I am eventually moving this to my manufacturer to handle the filling but will keep distribution in-house for direct to consumer orders in the near future." Range's products are currently only available through its website, but expansion plans are in the works. It's in discussions to launch at a major retailer. Range's products are priced from $9 to $20 to rival drugstore options. Its bestselling True Intentions Hydrating Foundation is $12. Ingredients include French clay, green tea and chamomile. "It feels like you have nothing on while still providing coverage and nourishing your skin at the same time," says Scott. Two new face products are joining the lineup this summer and, down the line, Scott hopes to introduce skincare.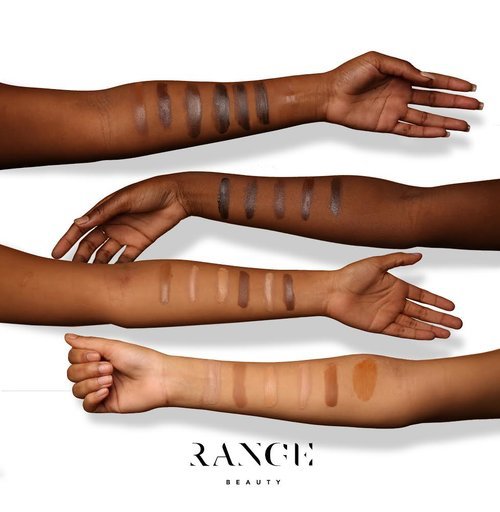 LOVING CULTURE
Mary-Andrée Ardouin-Guerrier decided to create her beauty brand after transitioning to a holistic lifestyle. "I watched several chronic diseases ravage the lives of two of my closest relatives and, then, our son was diagnosed with severe food allergies," recounts Ardouin-Guerrier. "I started questioning all the environmental toxins that we are often exposed to and eliminated toxic chemical hair straighteners from my beauty arsenal and cut off all my hair to remove the chemically-straightened portions so I could start growing out my natural hair texture from the roots." To help speed up regrowth, she concocted an organic hair oil from spices and botanical oils that became part of her daily routine. Soon, Ardouin-Guerrier detected amazing results. Her family and friends were impressed—so much so that they wanted to pay her for the oil, and Loving Culture was born.
What started out as a few products sold on Etsy is now a full line available on the brand's website and Amazon. Loving Culture also sells its products at pop-up events around New York City and has plans to distribute to key brick-and-mortar shops that share its values. Ardouin-Guerrier says, "Loving Culture is more than just about selling products. It is about a movement and using this platform as an opportunity to inspire people into action about self-care, care for community and care for the planet."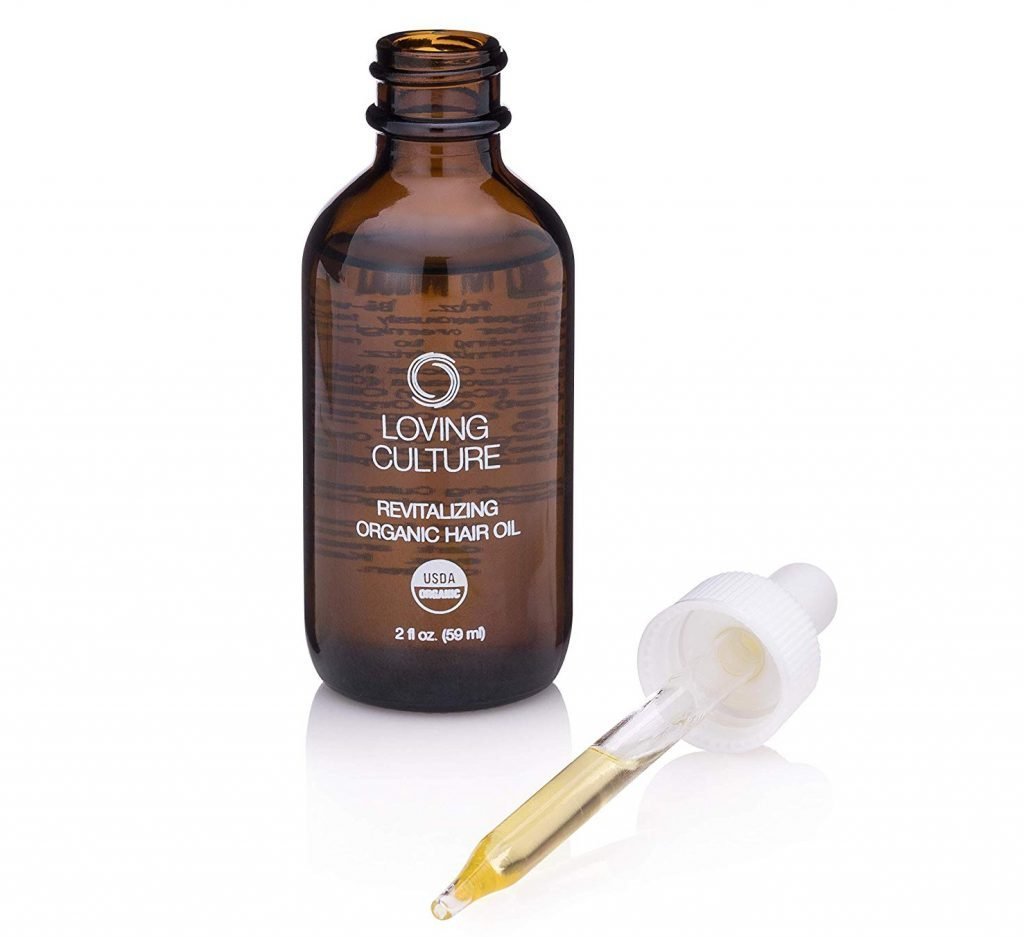 DEHIYA BEAUTY
Dehiya Beauty, a plant-based brand inspired by ancient beauty traditions, is the brainchild of Mia Chae Reddy. After graduating with her doctorate in humanities, Reddy had an opportunity to move to Italy. She did—and that's where the brand's development began. "While living abroad, I spent time in Morocco and met a fourth-generation herbalist whose pharmacy has been in his family for over a century," says Reddy. "Over the course of the next two years, he taught me about the power of plants indigenous to Northern Africa and 1,200-year-old beauty rituals imbued with simplicity." She continues, "There is little credit given to enslaved African herbalists, healers, doulas and witch doctors who shared their knowledge throughout the African diaspora. Yet, so much of what we have incorporated in our beauty rituals originates on the continent of Africa."
When Reddy returned to the United States in July 2017, she decided to start a brand inspired by her findings. Originally called Chae, the brand launched in November that year and later changed its name to Dehiya. "This is my nod to the ancestors and all the women of color that don't see themselves represented in the conscious beauty space," she says. Dehiya is now sold at eight retailers and their respective e-commerce websites, including The Helm, a commerce platform devoted to uplifting and investing in female entrepreneurs. Two of Dehiya's bestsellers are The Glow and Biru Balm, which are made with skin-soothing oils such as argan oil sourced from a women-owned cooperative outside of Marrakech, Morocco. "There are powerful stories that accompany the products and the processes, so I am always mindful about how I present the people, beauty rituals and the cultures from which they originate," says Reddy. To expand Dehiya's product assortment, she's currently working on multiuse lip and cheek tints in neutral colors. Eventually, the goal is for it to become a multidimensional brand encompassing all things beauty, wellness and lifestyle for the everyday woman.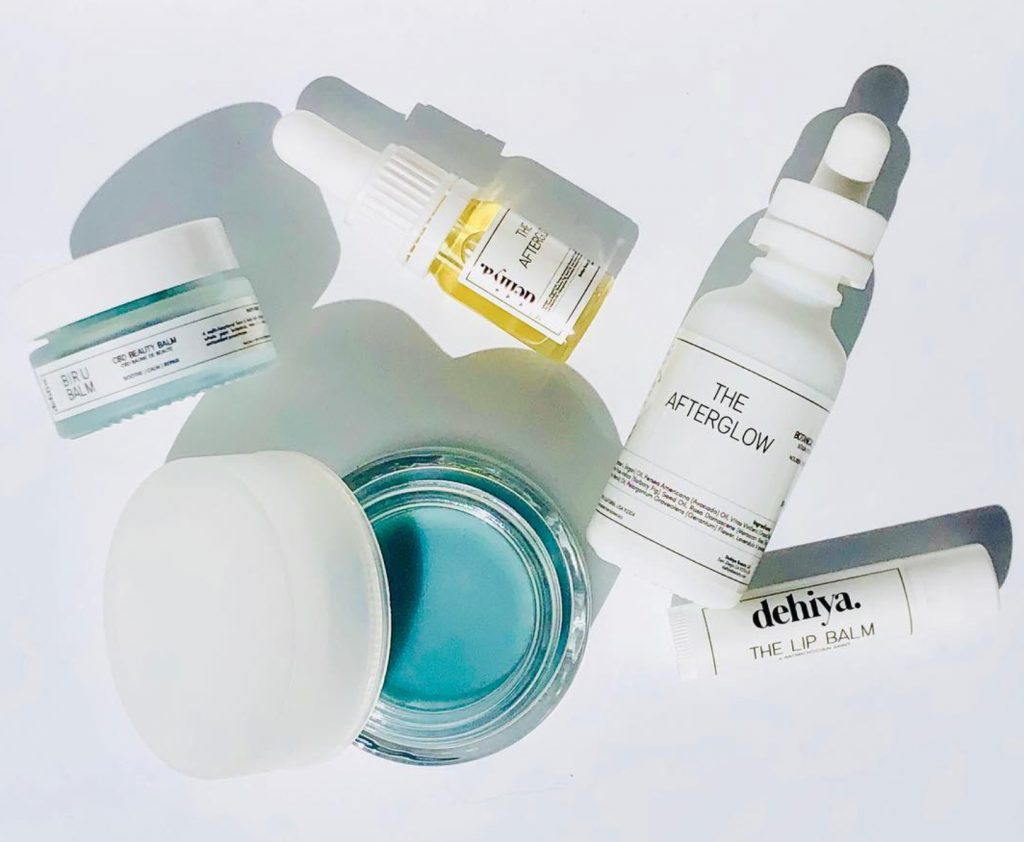 2 GIRLS WITH CURLS
Friends Erin Taylor and Leigh-Ann Houchin met while working at Whole Foods Market in 2011 and would often joke about making their own products. Finally, they threw caution to the wind and did. The result is 2 Girls With Curls. In the beginning, they would whip up small batches in their kitchens, but, once the brand's customer base grew, they needed another option. "A friend told us about a local company that could make our products in larger batches, using renewable and ethically-sourced raw ingredients," says Taylor, who adds that her brand sold at local farmers and flea markets before eventually breaking into her and Houchin's old stomping grounds at Whole Foods.
Although it's been around for five years, Taylor says 2 Girls With Curls remains a small company. For quite a while, she and Houchin considered it just a hobby. Now, they're dedicated to making it a serious business. "We are interested in seeking out distribution to other natural markets and other companies that have done a good job in promoting black haircare products," says Taylor. "Target and Sally's Beauty Supplies are on our list." Fan favorites from the line include its Leave-In Spray Conditioner and classic Conditioner, the latter of which was recently reformulated. The brand is set to add a gel and a scalp treatment to its product roster in the near future. Taylor says, "Our long-term goals are to eventually create a line for babies as well as a men's line."