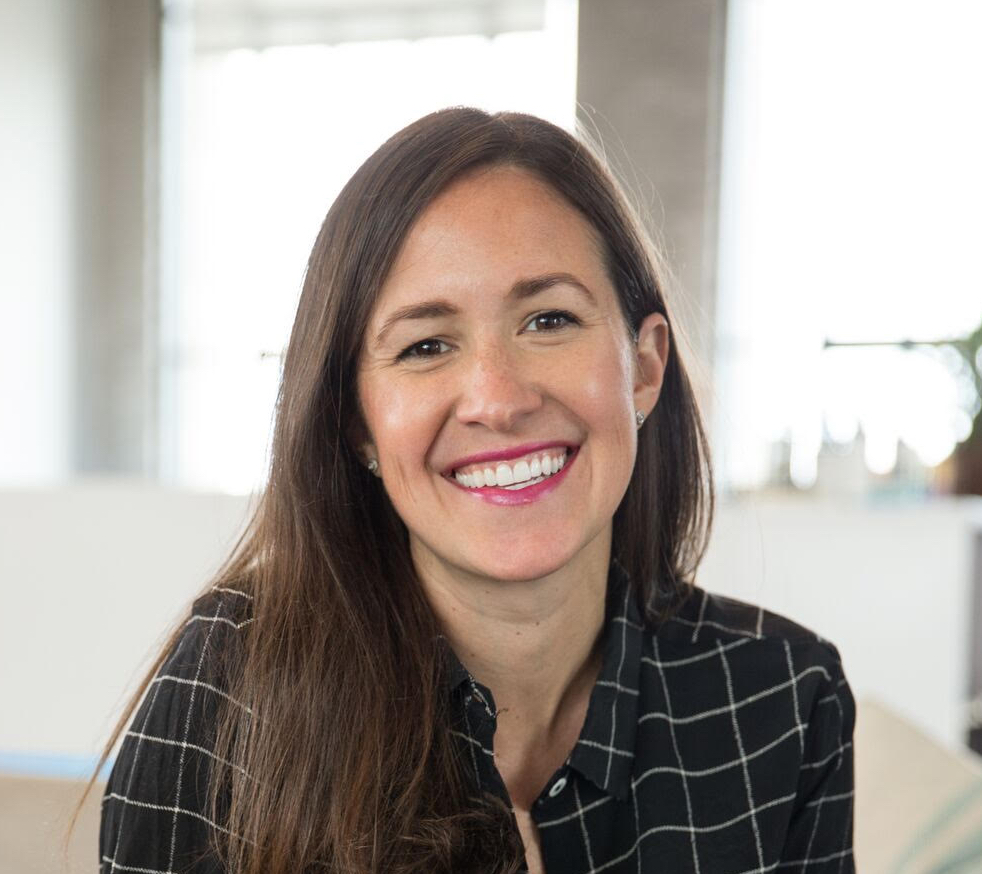 Follain Founder Tara Foley Jumpstarts Investment Bank Consensus Advisors' Beauty And Wellness Practice
At retailer Follain, founder and former CEO Tara Foley guided many early clean beauty brands taking their first steps into stores. Now, in her new position as managing director at boutique investment bank Consensus Advisors, she'll be guiding brands as they raise capital and sell their businesses.
Founded in 2006, Consensus Advisors has been active in consumer-facing industries and worked on deals involving brands the likes of Purple Carrot, True Religion, Nine West and Ministry of Supply, but never had a beauty and wellness practice before. Foley will head that practice with existing Consensus Advisors managing director Paul Alexander. The firm has offices in New York, London and Boston, where she's based.
"As a retailer and a merchant, I've been connected to hundreds and hundreds of brands, and I wanted to be able to help more brands. Of course, I was passionate about the product and the mission of Follain, but what I spent the majority of time on was fundraising, managing my investors and selling the company," says Foley. "I developed a lot of transactional expertise, and I have seen brands especially over the last couple of years look for help and advice in this area, and I'm super excited about offering that to companies of all sizes."
NextWorld Evergreen-owned retailer Credo acquired Follain, which Foley established in 2013, last year for an undisclosed price and assumed Follain's skincare brand that launched in 2020. Foley continues support the transition of Follain's customers to Credo. "I'm so excited about what they are doing with the Follain branded line. They are invested in it and growing it," she says. "I still believe that was the right outcome for Follain's mission and the brand."
Although mergers and acquisitions activity has slowed across industries, including beauty, where deals dipped nearly 30% in the fourth quarter last year to 79, according to the publication BeautyMatter, Foley is optimistic there are pockets of opportunity for beauty transactions. She says, "There's going to be a lot more focus on profitability and innovation, and I think a lot of companies are going to sit on the sidelines because they're worried about the economy, but successful businesses that go to market are going to find less competition, and there will be interesting things that happen over the next two years."
To explore pockets of opportunity in the beauty and wellness space, Beauty Independent asked Foley about big shifts she's watching as she advises brands about the market today. Here are six she's paying close attention to:
1. Branded Ingredients
Foley foresees proprietary ingredients, especially those developed by biotechnology companies that are spreading their influence in beauty, being recognized by consumers in the years to come. "Before clean beauty, nobody was reading the labels of their beauty products. Now, if you go into a Sephora or Credo store, you see everybody reading ingredient labels. That's an amazing shift and a huge opportunity," she says. "If you think about a material like Gore-Tex, I think that's what we are going to see going forward in beauty."
2. Authority Distribution
Foley isn't an adherent to the great direct-to-consumer bust theory. Instead, she says DTC is now table stakes, and brands must hone unique DTC positioning. Along with DTC, she maintains one to two strategic retail partners are important for a brand (think Ulta Beauty or Target) increasingly along with a foothold in the professional channel. Foley highlights OSEA, a brand that Follain had carried, as adeptly straddling spa and retail distribution.
She says, "Distribution at spas or dermatology practices can contribute to the bottom line, and it has to in the current environment, but I think that if you can do it well, it should be marketing because it supports your expertise and credibility."
3. Evidence-Backed Ingestibles
Spotlighting Seed as a supplement brand she's a fan of, Foley asserts there's room for ingestibles to make further inroads in beauty. However, not just any supplement brand can make it. "The ones that have transparency, back their claims and have special ingredients, those are the ones I think are going to win," she says. "It's easy for ingestibles to fall flat when they don't have true claims testing. It's been the Wild West, and they say things they might not actually do."
Ingestibles have been a tricky product category at beauty retail, but Foley envisions them getting less tricky to sell in beauty stores as their ranks multiply. "The traditional beauty retailers are going to have to set up specific areas for these products," she says. "Just like everything else—like haircare is with haircare, makeup is with makeup, and skincare is with skincare—there needs to be a standalone section with a critical mass of them."
4. Vertical Integration
Foley predicts private equity firms and beauty companies building a presence along the supply chain through acquisitions and investments will pick up. "If you think about it, it's getting the benefits of what a conglomerate has being able to touch every point. They understand raw material sourcing all the way to the selling of the product and every step in the middle. A good example is The Hut Group, which owns Dermstore, a lab and brands," she says. "I think investors are going to look to buy up ingredient companies as well, the step before the labs."
5. Clear Conscious Beauty Pillars
When clean beauty started, the category was a catchall for an array of conscious beauty considerations, from cruelty-free to eco-friendly. As it's matured, Foley says, "Brands need to define what it means for them. So, if it's ingredients, it needs to be around transparency. If it's packaging, it needs to be very specific. Are you talking about carbon neutrality or materials? What's becoming clear now is it can't be just the catchall of clean. You have to very clear what pillar you are focused on, and you have to create a brand that caters to customers that want that."
6. Masstige Mojo
While historically beauty M&A has been intensely interested in luxury brands with lofty gross margins, Foley points to masstige brands—those priced at the lower end of prestige or higher end of mass—as well-positioned to resonate with contemporary consumers. "Youth To The People is a great example. It's not crazy expensive and has beautiful products. L'Oréal saw that and scooped them up," she says. "I think there's more opportunity at that price point because people have wised up to the fact that you don't have to pay a crazy amount for high-quality ingredients."