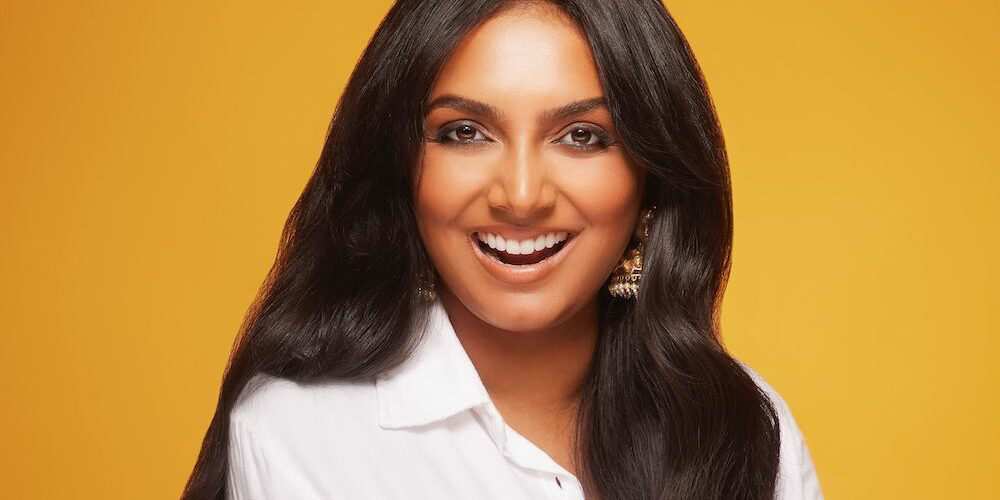 Founder Deepica Mutyala On Giving Live Tinted's Employees Equity As A Step Toward Creating A More Equitable Society
Earlier this month, Live Tinted CEO and founder Deepica Mutyala revealed on Instagram Stories that she'd be giving her full-time employees equity in the brand. "I've always felt that it's important for more POC to participate in equity ownership in all areas, but def in the beauty space," she wrote. "Been wanting to do this since we launched, and we're finally at the size to be able to issue these shares."
The news was greeted with praise and enthusiastic DMs. Mutyala was a bit surprised by the reaction because the decision didn't seem revolutionary. "It just felt like the right thing to do," she tells Beauty Independent. "It's as simple as that."
If it was up to her, she would've offered equity to her employees on day one of Live Tinted, which debuted in 2019 with its hit color-correcting product Huestick. Part of the reason it took nearly three years to do so was the process of closing an institutional round of funding to create an option pool. "It was always the plan, always the dream, but the timing had to all work out operationally," says Mutyala.
Last year, Live Tinted secured more than $3 million in seed funding in round led by Montage Ventures. Other investors involved in the round include Halogen Ventures, Curate Capital and Fearless Fund. The brand raised a $1.7 million pre-seed round of funding in 2019 from beauty industry veterans such as Bobbi Brown Cosmetics and Jones Road founder Bobbi Brown, Schmidt's Naturals founder Jaime Schmidt, NYX Cosmetics founder Toni Ko and Birchbox co-founder Hayley Barna. An industry sources estimate in the publication Women's Wear Daily last year projected Live Tinted's 2021 sales at between $5 million and $10 million.
Another part of reason for the delay was Mutyala had to gain approval from Live Tinted's board, a group entirely comprised of people of color. It consists of Mutyala, Live Tinted president Neilesh Mutyala, Montage Ventures principal Daphne Che and Sherry Jhawar, president and co-founder of Blended Strategy Group. The members questioned whether Live Tinted should give equity to everyone on its team or only senior employees. Reserving equity for senior employees is a typical move for a company of Live Tinted's size. Its full-time team has 11 employees from diverse backgrounds who range in age from in their early 20s to 40 years old.
In her 20s, Mutyala was granted equity at Birchbox when she worked there in brand development and campaign strategy. That exposed her to the concepts of providing employees ownership in a company they're building and investing money to multiply a nest egg. "We have a responsibility as founders and as people with influence or leaders to create more of an equitable world," she says. "It's so important to realize that there are so many people out there that need to learn to invest in how they can make their money double and triple…If nothing else, if teaches the young people at our company to just kind of learn and get their feet wet in that part of their lives, then it's worth it."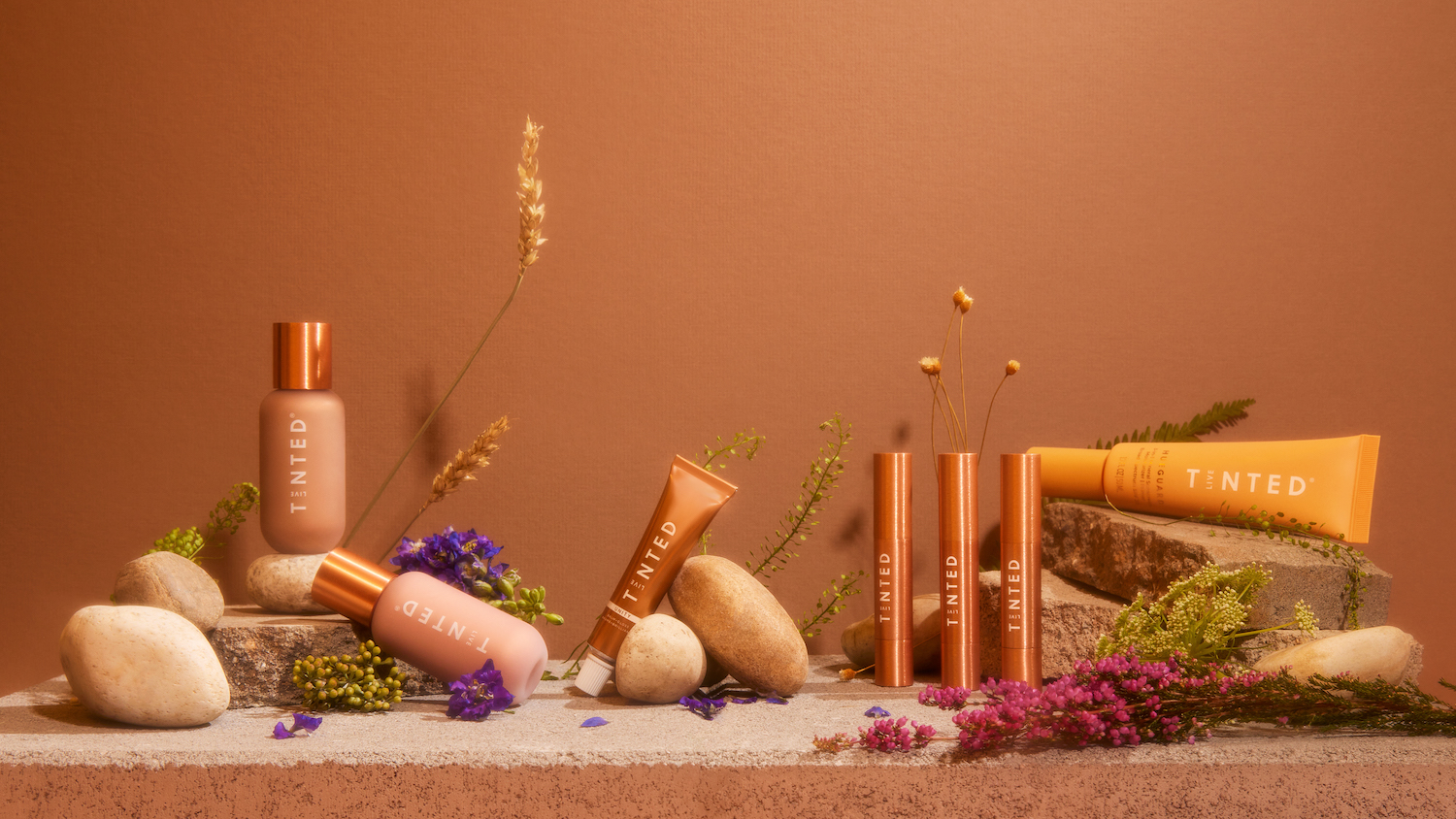 As a young professional, having equity in a company Mutyala was pouring her time and talents into encouraged a founder mentality in her and served as daily motivation. She's interested in forging that mentality at Live Tinted and ensuring her employee that they're all winning together. "At the most junior level to the most senior level, everybody gives it 150%, and so if you have these people who come in every single day and work as if they are owners of the business, why wouldn't you want them to see the upside of it?" she says. "My biggest joy as a CEO is seeing them love their jobs, and I feel like this is another way to help them be proud to work at our company."
At a moment in which employee turnover is high and companies are increasing salaries to retain workers, equity can be a potential draw. "There's a different kind of energy you bring to a team when you give them an offer and, at that same time, get to offer them equity in the business as well," says Mutyala. "It's very exciting that, going forward, we can actually work that into offer letters."
"If you have these people who come in every single day and work as if they are owners of the business, why wouldn't you want them to see the upside of it?"
For brand founders looking to follow her footsteps, Mutyala suggests calculating equity packages that make sense for their companies. She didn't specify the exact equity arrangements at Live Tinted, but says she really mulled over determining the right amounts for varying levels of employees. Mutyala recommended, "Ask around to other founders, have those discussions. What made sense for them? What did they learn from it? I don't think it's a one-size-fits-all scenario."
An entrepreneur Mutyala sought guidance from chose to give equity to everybody at her first company and adjusted her tactic at her second company by requiring that employees earn equity. Ultimately, a company's unique situation dictates the optimal approach. Mutyala says, "The best advice I can give somebody is to learn from others, but then create your own path because theirs is not yours and yours is not theirs."
Moving forward, Mutyala says her plan is to "keep doing better" by Live Tinted's employees and community. Additional hires are on the horizon, and she's gearing up for exciting 2022 problem-solution product launches across makeup, skincare and sun care. Live Tinted's recent launch, Superhue Hyperpigmentation Serum Stick, has entered 500-plus Ulta Beauty stores. "We're scaling as a business and getting to a place where it feels like we're putting our big girl pants on," says Mutyala. "So, for this year, it's about focusing on this journey and growing in a way that makes everybody feel good to be here."