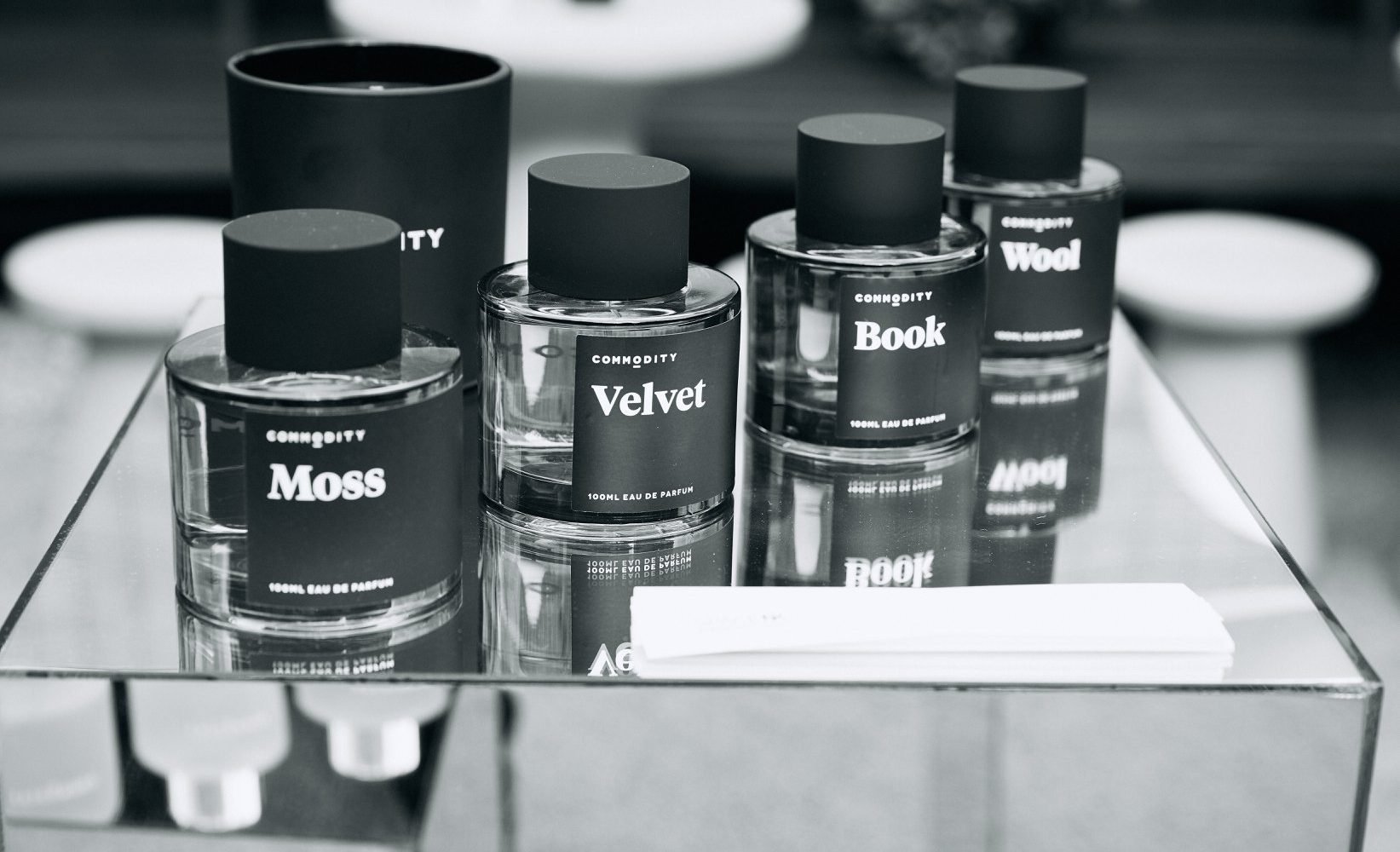 Once-Promising Niche Fragrance Brand Commodity Seems To Have Come To An End
In an astonishing turn of events, once-promising niche fragrance brand Commodity appears to have shuttered.
On April 12, employees at the brand's branches in the United States and United Kingdom, which operated under the corporate entities Commodity Inc. and Commodity Europe Limited, were let go. Commodity's products at Sephora in the United States are being sold at a discount to clear remaining inventory.
Related: Commodity Set For A Rebirth
Financial distress seems to have been a factor in Commodity's demise. Ash Huzenlaub, former CEO and managing director of Commodity, detailed in an Instagram post that he had attempted to acquire the brand and restructure it as a "more strategically distributed and focused entity from London" to save it from ruin. He wrote, "I have learned much and am sorry that the brand's life was cut abruptly short. I and our ops team made every effort possible to carry on, to serve our vendors that we owed our best efforts."
In the same Instagram post, Huzenlaub lauded Commodity for accumulating $23 million in retail sales, rolling out to 642 stores across 16 countries and building a direct-to-consumer infrastructure reaching 30 countries over the course of four and a half years. On top of Sephora in the U.S., Commodity's retail network spanned Space NK in the U.S. and the U.K., Sephora Middle East and Nordstrom. Its assortment encompassed unisex fragrances such as cult favorites Gold, Rain, Mimosa, Moss, Wool and Nectar, body lotion, bath bars and candles. Prior to Commodity's closure, skincare was on the docket to be released soon.
Contacted via direct message on Instagram, Huzenlaub didn't elaborate on the conditions leading to the end of Commodity. However, he shared that he didn't own any equity in the brand. In filings for Commodity Europe Limited in the company registrar for England and Wales, Konstantin Glasmacher is described as a person with significant control. Glasmacher, founding partner of Lagovent Ventures Group, co-founded HauteLook Inc. and SoleSociety. An email to Lagovent Ventures Group on Thursday was unanswered by press time. According to Huzenlaub's account in a Fashionista article published in January 2018, he met Glasmacher in a London café in 2014. Huzenlaub formerly held posts at Sweet Leaf Tea and ChicBaby.
In 2013, Yo Santosa and Owen Gee, the brains behind Ferroconcrete, a Los Angeles branding agency that helped popularize Pinkberry, launched Commodity to personalize and digitize fragrance shopping. They gave it a minimalist aesthetic and Warby Parker-style distribution model. Customers filled out a fragrance questionnaire and, based on the results of the questionnaire, Commodity sent them five scent samples to test before they purchased full-size bottles. To fund the business, Santosa and Gee ran a Kickstarter campaign that raised nearly $57,000. (Beauty Independent requested comment from Ferroconcrete for this story, but received no reply.)
"I have learned much and am sorry that the brand's life was cut abruptly short. I and our ops team made every effort possible to carry on, to serve our vendors that we owed our best efforts."
Glasmacher and Huzenlaub entered the Commodity picture shortly after they met in 2014, and Gee and Santosa faded into the background, although Santosa had a seat on the brand's board. Recounting Commodity's origin story to L'Officiel last year, Huzenlaub said he and Glasmacher quickly established it as an international lifestyle brand. In 2015, the brand broke into 24 Sephora doors, where its gender-neutral positioning and fragrance-layering approach called cocktailing set it apart from the stable of fragrances from fashion houses. Commodity was also unique in its celebration of the perfumers behind its fragrances, including Robertet Group's Donna Ramanauskas, Mane's Mathieu Nardin, Drom Fragrances' Olivia Jan, and French Color & Fragrance's Ketrin Leka.
In May last year, Huzenlaub told Women's Wear Daily that Commodity registered double-digit year-over-year revenue growth with no advertising spend. In the Fashionista piece four months earlier, he expounded, "The exciting thing for us now is that we're getting traction and finding success in the fragrance market for the brand identity that we wanted, which was to be minimalist and to allow the product to speak for itself. I give great kudos to our designers who do great work. What we're really trying to do is not distract the consumer from what the product is, whether it is our fragrance or candles or whatever else we may create in the future. We want them to not be distracted by the marketing."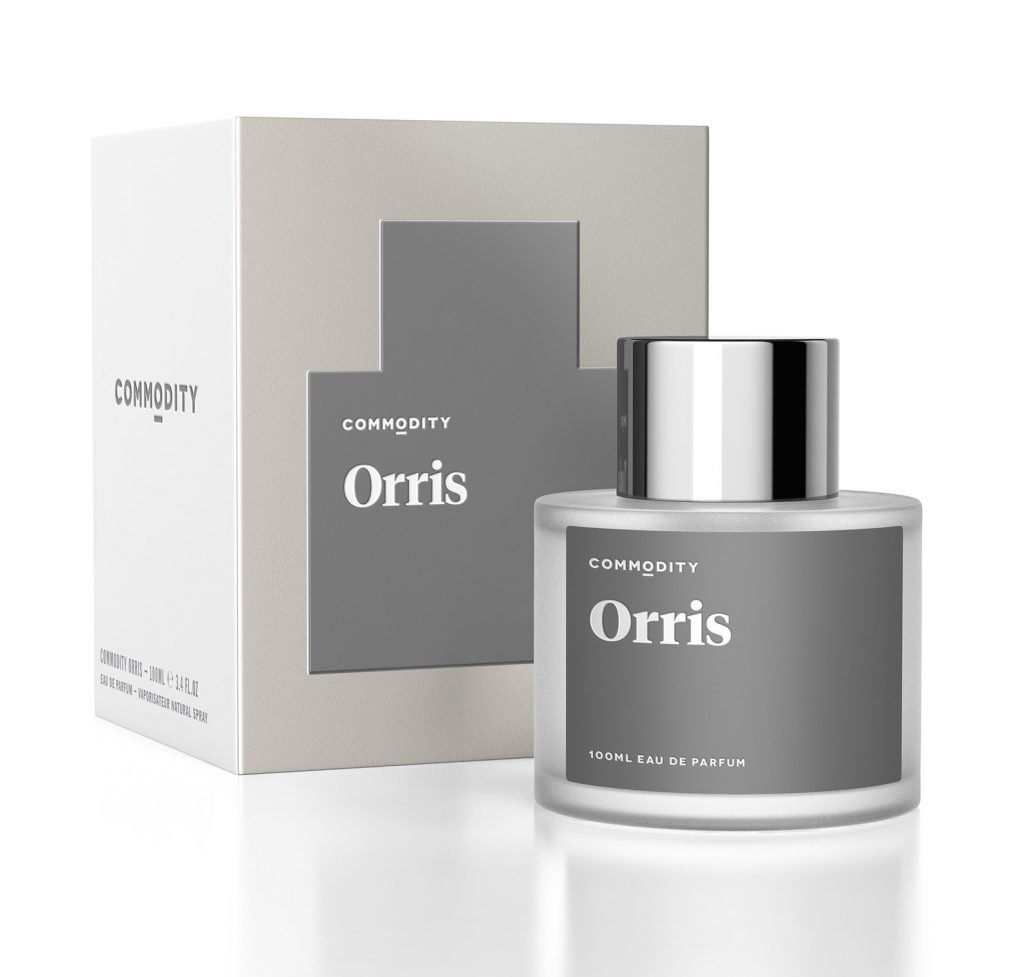 Commodity leaves disappointed fans in its wake. Vince Veloria, creator of the blog The Skincare Idol, expressed shock that the brand is done. "As a person who's seen them rise up from nothing, I was really impressed [by] the work they did in the industry from working with various top perfumers [to] sourcing rare ingredients for their fragrance notes," he says, adding, "What made the brand different from the rest was the education it provides to the everyday consumer. It introduced the idea that there's more to fragrances than the visual appeal and the branding. It really honed in on educating people on what fragrance notes are and how they worked."
Fragrance reviewer Joseph Secu believes Commodity's legacy will live on in Huzenlaub. He says, "It's sad to see the brand go, but I personally believe that Ash isn't finished yet. The Phoenix will rise from ashes, and I foresee an exciting new future for Ash."