Luxury Brand Furtuna Skin Carefully Crafts Clean Skincare With Ingredients From Sicily
As the clean beauty market expands, so does the niche of farm-to-face brands. The latest to the niche arrives this month with the launch of Furtuna Skin, a brand developed by Californians, but rooted in Italy.
Similar to how Tata Harper, Maison/Made and Cultivate Apothecary tend farms in Vermont, Burgundy and New York, respectively, to yield the contents of their skincare, Furtuna Skin forages for ingredients on a Sicilian estate owned by the brand's co-founder and chief creative officer Agatha Luczo. A former ballerina, model in campaigns for luxury companies such as Patek Philippe, and the face of her brand, Furtuna Skin is Luczo's first beauty company. However, she has entrepreneurial experience as the co-owner of Bona Furtuna, an organic olive oil brand produced on the land where Luczo's husband's grandmother once lived.
Furtuna Skin, which worked with a botanist who's tracked 50 medicinal wild herbs, 500 unique plants and more than 12,000 olive trees, is centered on the premise that what people slather on their skin is as important as what they eat. The brand's debut release, Porte Per La Vitalità Face & Eye Serum, contains the key ingredient anchusa azurea, a wild blue flower that flourishes on Luczo's 864-acre property. The medicinal plant, packed with anti-inflammatory antioxidants, has never been used in a skincare product before, according to Furtuna Skin.
Retailing at $185 for a 30-ml. bottle, the serum has extractions from eight other plants from Luczo's estate, including mallow, white nettle and milk thistle. Plus, for the formulation, Furtuna Skin incorporates olive oil from olives harvested in November and olive leaf water from leaves pruned from the olive trees in January. "Everything is being freshly made," says Luczo, sitting in a banquette at the private women's club The AllBright in Los Angeles for a recent meeting with Beauty Independent. "We put so much attention to every detail."
Next to Luczo was Kim Walls, her co-founder of Furtuna Skin and the brand's CEO. Walls has a long history in the beauty industry. Her father Robert Heiman started the company Epicuren, and she was steeped in his business as a youngster. She previously created the natural skincare brands BEB Organic and Innocence, and was an executive at Lime Crime for three years. She ended her stint at the social media-driven makeup brand last year as global general manager.
Walls and Luczo met more than four years ago through a mutual friend and have been forming Furtuna Skin ever since. On the brand's three-member board, they're joined by Luczo's husband, Stephen Luczo, chairman of data storage giant Seagate. When Walls realized the abundance of plants thriving on Luczo's estate in Sicily, Luczo recalls, "Kim was like a kid in a candy store."
"Everything is being freshly made."
Walls and Luczo assert it's not only the plant ingredients that distinguish Furtuna Skin. The brand employs a proprietary sound bath extraction technique that stems from the pharmaceutical industry. It picks, cleans, dries, mills and immerses ingredients in either oil or hydro-glycerin. Soaked for two minutes to one hour, the mixtures are gently processed at low temperatures to preserve the efficacy of nutrients, vitamins, antioxidants, amino acids, phenols and aromatic essences.
The day preceding Walls' and Luczo's meeting with Beauty Independent, Furtuna Skin celebrated the launch of its serum with an event at The AllBright. Camila Coelho, Erica Pelosini Leeman, Devon Aoki, Lauren Roxburgh and Gina Marí attended the event, where they tested the serum. Marí, an in-demand aesthetician with Heidi Klum and Gina Rodriguez among her clients, had already been testing the serum extensively in her practice and raves about its "crazy absorption." Furtuna Skin also has garnered approval from Shani Darden, a facialist beloved by celebrities such as Jessica Alba and Kelly Rowland. An ambassador for the brand, she sells its serum at her Beverly Hills studio and on the studio's website.
Walls says Furtuna Skin's customers will vary depending on the product. She continues the face and eye serum is "costly to make, but worth everything to skin," and intended to be "very accessible" because it's a two-in-one high-performing serum that's hypoallergenic. Walls and Luczo are extending beyond Furtuna Skin in January to debut a range of children's remedies called Bambini Furtuna. The following month, Furtuna Skin will introduce a recovery balm, a bi-phase hydrator and micellar water. The oil-and-water-based bi-phase concoction and micellar water will be components of a transformation set featuring the serum. Products treating fine lines and hyperpigmentation are in Furtuna Skin's pipeline as well. Later, Walls and Luczo are planning to unveil men's grooming products for face and body outside of Furtuna Skin called L'Uomo.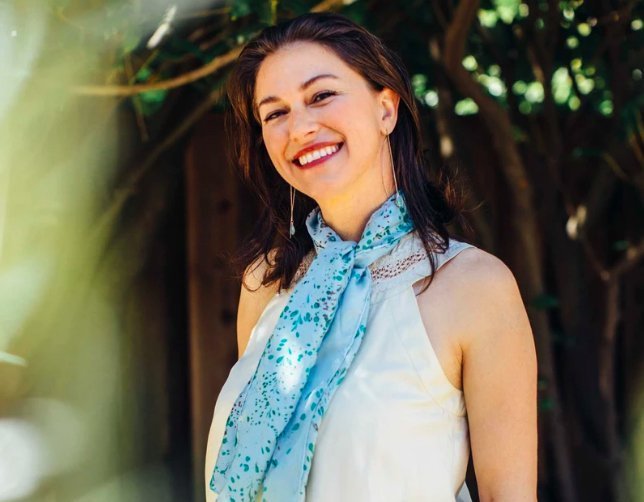 The common tie connecting the products is compositions grounded in "wild potent botanicals," says Luczo. Like anchusa azurea, Furtuna Skin will spotlight future ingredients brand new to the beauty industry. Walls says, "All of our values will roll through each collection."
Privately-held and independently-funded, Furtuna Skin declined to disclose its sales projections. The brand expects to begin international shipments from its e-commerce site in December and, by next spring, aims to roll out to at least one retail partner selling its merchandise in stores or online. Events will spread the brand's message. A feasible schedule is a minimum of an event every other month around the world. The goal is slow, steady growth. Walls says, "We're building something to last."
The beauty startup operates like a digital nomad. Production is done in Italy, and it has partnered with labs that do original research on its behalf in Italy and New Jersey. Luczo resides primarily in the Bay Area, and Walls works out of Los Angeles as part of a team of four. The brand director is in Charleston, S.C. Luczo and her husband, and Walls' family members trial everything prior to it being finalized for Furtuna Skin. Even though her husband is entrenched in Silicon Valley, Luczo says, "He would love to take a bath" in the serum. Crucially, Walls stresses, "It's most important to us that our customers love our product."