The Makings Of A Beauty Consumer Today
Yusra Khan, a high school senior at Orinda Academy in Northern California, isn't afraid to spend her savings – or her parents' – on mascaras, palettes and highlighters that cost $20, $30 or more at Sephora and Macy's.
"The people at Sephora pretty much know me now because I always ask them for help, whether it's to find eyeshadow to match a dress or anything," she says. "If I hear good things about a product like the Anastasia Glow Kit or the Contour Kit, that would be something I'd splurge on or even Too Faced's Born This Way Foundation. I love it, so that's also something I would splurge on."
Khan and her gen z peers are making their presence felt in the beauty industry, and they're not messing around with inferior merchandise. They want products that deliver, are adored on social media, allow them to express individuality, spring from high-end companies and sell at their favorite shops. These up-and-coming consumers are beauty's next big hope – and they're giving brands a ton to be hopeful about.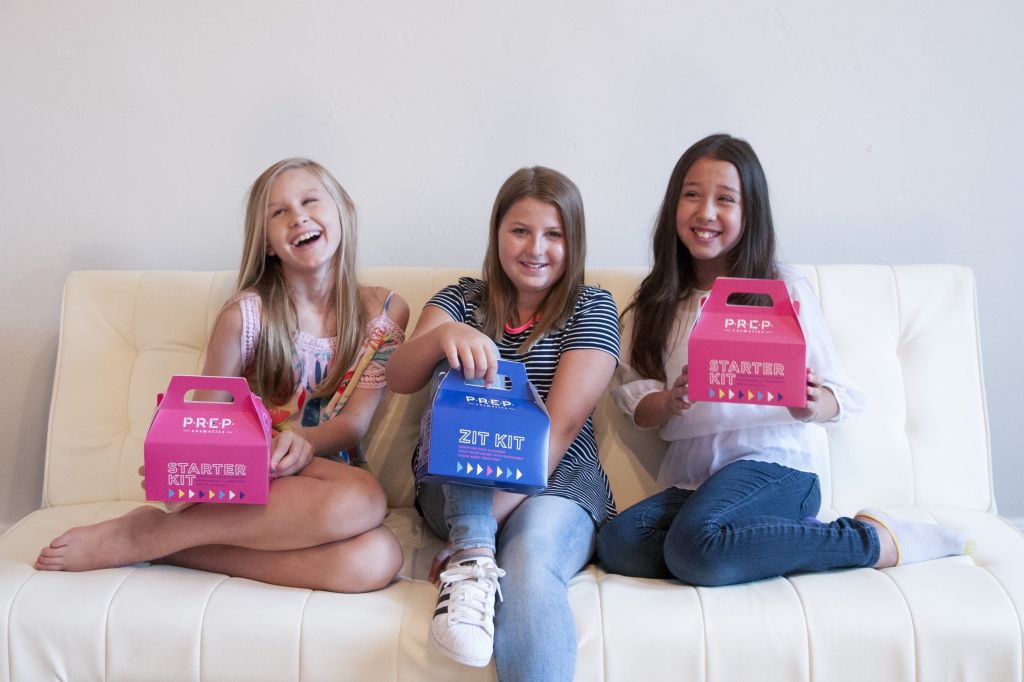 "For indie brands looking to the future, I see great opportunities. There's a level of enthusiasm for beauty at such young ages that it's unprecedented," says Sharalyn Orr, a beauty strategy consultant with Hartwell Communications. "It should mean that, throughout the lives of today's tweens and teens, there should be higher volumes of beauty purchases if we can work together as an industry to foster them."
Members of gen z or those born after 1996 hold serious sway over beauty sales currently that will only swell going forward. The buying power of the post-millennial generation is estimated to be $44 billion, an amount rising to $200 billion factoring in its impact on household purchases, per Mintel. At 69 million people in the U.S., the gen z cohort is larger than its millennial predecessor by 3 million. Gen z consumers are connected (one survey revealed nearly all have smartphones and 63% have tablets), diverse (they're part of the first generation to be majority non-white), and entrepreneurial (70% describe themselves as self-employed).
Beauty appeals to gen z members across the age spectrum. As early as elementary school, girls are showing an interest in beauty products that blooms during middle school. Once they hit 12-years-old, Deborah Hernan, a beauty consultant and former president of tween skincare brand Ottilie & Lulu, suggests mothers are generally willing to let them experiment with beauty products.
"When I was growing up, makeup wasn't really acceptable until you were about 15. At that point, you could wear some lipstick and maybe some cheek gloss. Eyes weren't that much of a focus other than mascara," says Hernan, who has a 15-year-old daughter. "As a parent now, you are OK until about 5th grade and, by 7th grade, they are going to parties and all kinds of [beauty] stuff hits them really hard. It becomes about, who's doing eyes? Who can do this or that with makeup?"
"Throughout the lives of today's tweens and teens, there should be higher volumes of beauty purchases if we can work together as an industry to foster them," says Orr of Hartwell Communications.
Isabel Bercaw, a 16-year-old and co-chief creative officer of Da Bomb Bath Fizzers, remembers dabbling in beauty by applying nail polish and Lip Smacker lip balm in the 5th grade. She then graduated to additional products, including lipstick and mascara, and began trying glamorous looks for events, while mostly keeping her skin bare.
"The older you get, the more you realize there's different things you can do to alter your experience. It's almost like a disguise and putting on a show," says Bercaw. "Makeup for me is like a form of art."
Bercaw isn't alone in her penchant for beauty. Girls aged 12 to 14 report they use mascara, concealer and foundation, according to NPD Group. Larissa Jensen, executive director and beauty industry analyst for the market research firm, reasons those products are popular because they're spotlighted on social media. In particular, YouTube is a source of beauty inspiration.
"This group of kids, YouTube is their Google. If we want to learn something or figure something out, we go to Google. They go to YouTube to figure something out," says Orr. "Young girls even down to 8- to 10-years-old are very aware of trends being driven by social media influencers and YouTubers." Hernan agrees, "They look to YouTube, and they study for hours how to get a cat eye right. Anytime I talk to a young girl about makeup, they always say, 'I found out about it on YouTube and practiced.' Quite honestly, I'm amazed at their skill."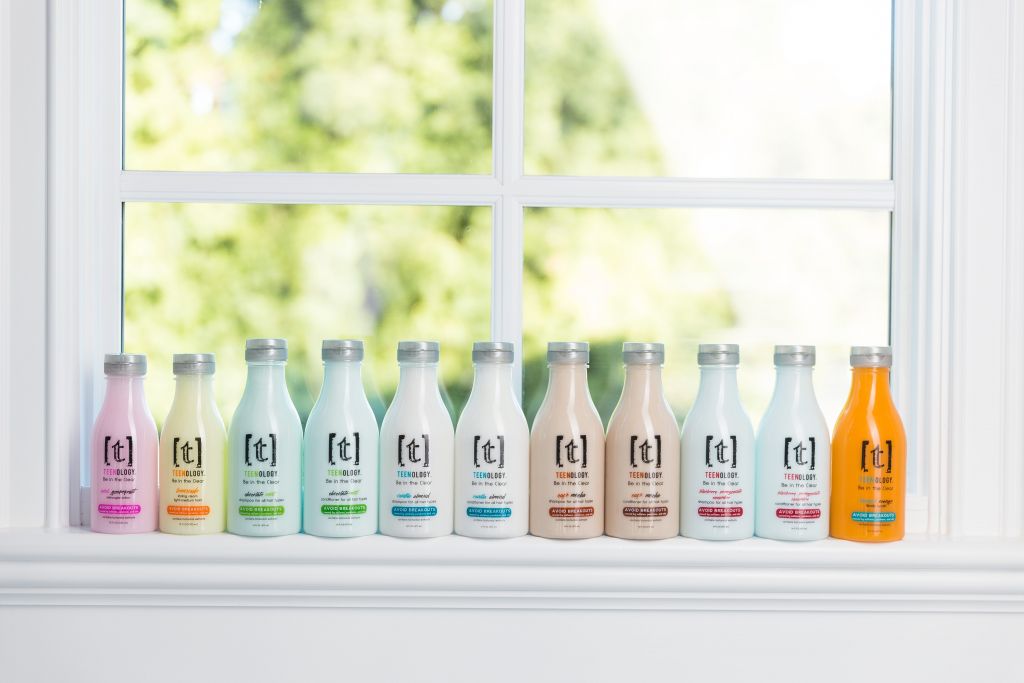 A cool product on social media and within friend groups is swiftly embraced and evangelized. Uncool products are DOA. "Having the coolest thing was always important for teens and tweens, but, with social media and being able to text or snap a picture to your friends, it makes the experience of being the influencer among your friend group much more important and much more effective," says Alex Fogelson, managing partner and co-founder of Taste Beauty.  
Moms, apparently, aren't considered cool. "Whether girls know or it not, they naturally take cues from watching their moms, but girls do not want beauty tips from their moms," says Kelly Barker, founder of PREP Cosmetics, a skincare company aimed at girls. While girls avoid their moms' beauty habits and product preferences, moms are imitating their daughters. "The mother sees something on the daughter and says, 'Where did you get that? How did you learn that? Can you teach me?' That's especially true for the eyes," says Hernan. "Mothers look somewhat to their daughters for advice."
Similar to a mom's beauty suggestion, packaging that doesn't immediately resonate with gen z consumers is ignored. In developing their acne-fighting hair and body care brand Teenology, co-founders Randy Moss and Heather Cooper talked to hundreds of teens about packaging, formulation and scent perceptions. For Teenology's packaging, they created bottles akin to Starbucks Frappuccino bottles. "We wanted something that stood out, something teens could relate to," says Cooper. "It looks different from other shampoo bottles, and teens say, 'Wow, it looks cool.'"
"Having the coolest thing was always important for teens and tweens, but, with social media and being able to text or snap a picture to your friends, it makes the experience of being the influencer among your friend group much more important and much more effective," says Fogelson of Taste Beauty.
If they relate to it and their parents approve, teens don't penny pinch on beauty merchandise, and are busy making their own money to spend on whatever they desire. Da Bomb CEO Kim Bercaw, mom of Isabel and her 15-year-old sister Caroline, says, "Teenagers have more discretionary income these days. I went to the drugstore and got a $3 item when I was young. Isabel and Caroline were doing pop-up sales for Da Bomb so, even at the age of 12 or 13, they could buy a $30 bronzer. I couldn't have done that when I was young."
Orr details that girls buy mass brands, notably NYX, but are inclined to prestige brands the likes of Benefit, Too Faced, Anastasia Beverly Hills and Tarte. Jensen says, "Gen z is more likely to engage with luxury than the millennial generation." Maria Orozco, a sophomore at UC Davis, is a prime example. She began in beauty with the mass brands NYX and CoverGirl, and has since progressed to pricier brands Clinique, Estée Lauder and Smashbox. "I'm starting to buy more expensive products, but I'm a broke college student, so I save up for more expensive products," says Orozco.
Despite being digital natives, gen z shoppers frequent stores. Orozco favors shopping at Ulta Beauty and Sephora. Citing Fung Global Retail & Technology, Jensen identifies Ulta Beauty, Sephora, Walmart and Target as favorite gen z retail destinations. "A lot of these young consumers don't have their own credit cards. It makes it more complicated for them to purchase online, and retail still remains an entertainment venue for teens and tweens," says Fogelson. "We think retail remains extremely relevant for this consumer."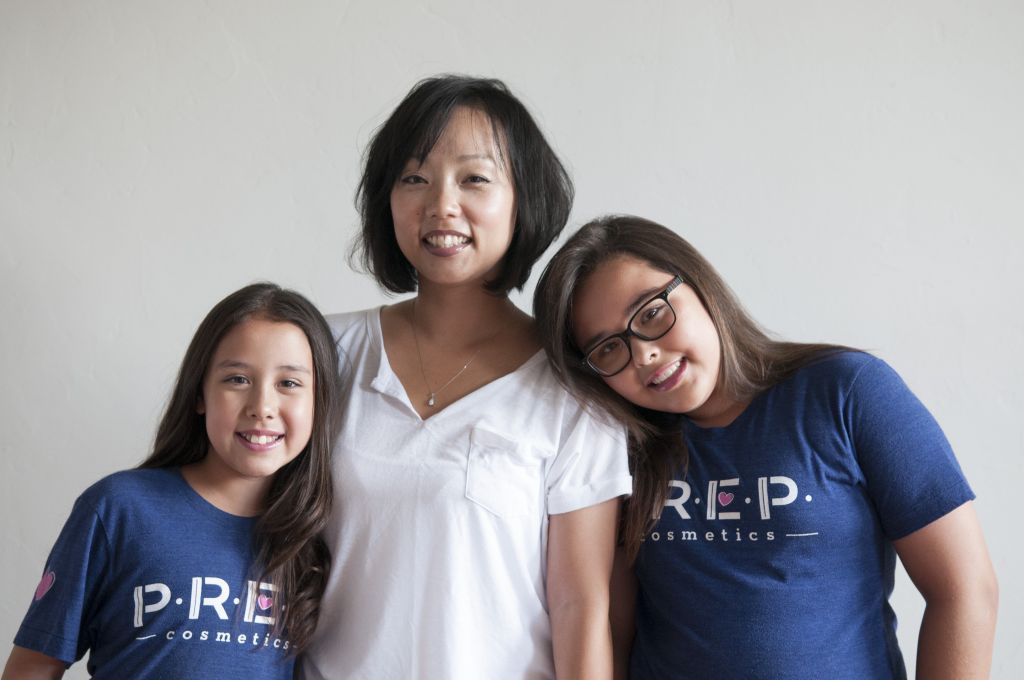 There is a debate about how relevant natural beauty products are to gen z consumers. Jensen contends products that are natural or free from harmful ingredients are points of entry into the beauty segment for these consumers. Orr suggests they don't prioritize beauty products with natural positioning, although their stance may change over time. Referring to girls aged 10 to 16, Barker reasons, "It's not that they aren't into natural products, it's that they don't know what natural products mean at this age."
What gen z consumers do understand is diversity. They're attuned to diversity in beauty imagery and their own beauty styles. "Millennials accept differences, but this generation goes a step further. They expect them to be there. This mindset translates into a very general acceptance that anything goes in beauty, and nobody has to have one look," says Orr. "If there is less of a mainstream definition of what beautiful is, that means there is more opportunity to build brands for devoted followings in groups that define beauty in different ways."
Isabel Bercaw shares that it's not unusual for her friends to wear a full face of makeup one day and another day wear completely nothing. They are happy to play with makeup and their appearances. "We are in an era where people can be confident with who they are and that's awesome. If you want to be 13 and wear makeup, that's awesome. If you want to be 16 and not wear makeup or just wear it for events, that's awesome, too," she says. "People are more accepting of what people want to do to represent themselves."
TAKEAWAYS
The millennial generation has been a strong focus for brands, but gen z is a bigger generation with considerable buying power.

Gen z consumers don't necessarily stick to one makeup look. They'll shift what products they sport on their faces depending on their moods and occasions.

Girls now are introduced to beauty at younger ages than girls in earlier generations, and they make decisions on beauty products themselves, not based on their mothers' preferences. In fact, mothers often follow the beauty advice their daughters give them.

Cultivating a cool factor on social media, particularly YouTube, is critical for brands hoping to make breakthroughs with gen z beauty shoppers.