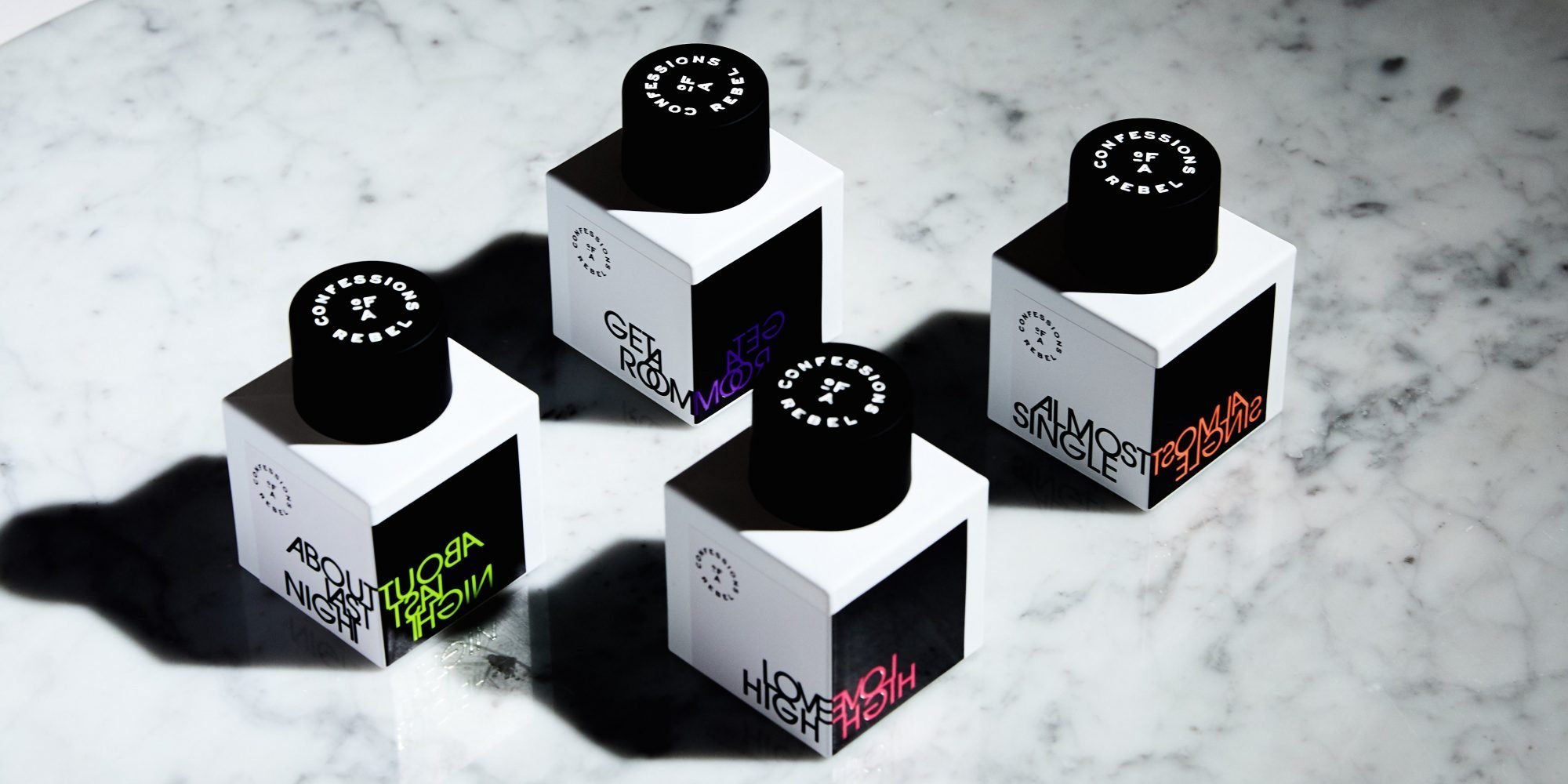 Is It Possible To Create Truly Gender-Inclusive Scents? Scentbird's New Brand Confessions Of A Rebel Is Banking On It
Many scents by emerging perfume brands purport to be unisex, but most aren't actually appreciated by both men and women, according to Scentbird. With its new standalone brand Confessions of a Rebel, the subscription fragrance company is out to prove it's possible to build scents that truly cross gender boundaries.
The brand's development started in 2017 and was paved by a deep dive into millions of data points Scentbird has accumulated from its more than 250,000 subscribers in the U.S., consumer surveys and interviews. The examination revealed fragrance notes enjoyed widely, including sage, sandalwood, citrus, cedarwood and vanilla, that are interwoven into Confessions of a Rebel's debut scents cheekily called Get A Room, Love High, Almost Single and About Last Night.
"I want to make them appeal to both men and women because it's a broader market versus just being caged in by one gender or the other," says Mariya Nurislamova, CEO and co-founder of Scentbird and Confessions of a Rebel. "For us, it was a question: Is it even possible to create something that's truly unisex that will get four stars or higher?" She shares 35% of Scentbird's users are men, and cologne is responsible for an equal percentage of the overall fragrance market.
For digital fragrance commerce, reviews along with stellar packaging and trial are important sales drivers. Underscoring how crucial good reviews are to the online scent business, Nurislamova says that, if a perfume's first review is a two-star rating, sales for that fragrance tank by half. People would rather take a chance on a fragrance without reviews than a fragrance with poor reviews. If the review rates a fragrance at a four or five instead of a two, sales increase 2X.
"Unisex fragrances are niche and artisanal. The designer world is still very much, 'This is for men, and this is for women.' In the niche arena, unisex fragrances are often off the beaten path and aren't universally likable. There are exceptions to the rule, but they don't get five stars because one gender loves them and the other merely tolerates them or hates them. So, some rate it a five and some rate it a one and, when you put that together, you get a two and a half," says Nurislamova. "We wanted to put together something that is universally likable, but also that's niche and has a unique story."
"For us, it was a question: Is it even possible to create something that's truly unisex that will get four stars or higher?"
Early on, Get A Room's vanilla, praline and spicy medley, and Love High's peach nectar, orange flower and jasmine blend command four stars on Scentbird's e-commerce website. Almost Single's scent is fueled by cardamom and black pepper, and About Last Night's scent cocktail contains sparkling bergamot, pink pepper, red grapefruit, vetiver and mandarin oil. Confessions of a Rebel's ingredients are sourced from small farmers.
Nurislamova explains occasion plays a pivotal role in the brand's fragrances. For example, she says Love High is ideal for a summer vacation. She elaborates, "It's not going to overpower a room when you walk into it. It's a very pretty fruity floral. It stays on really well, but it's so light that it's almost like a body spray in a fine fragrance." Confessions of a Rebel fragrances are priced at $110 each for 100-ml.-bottles to make them competitive with designer luxury fragrances.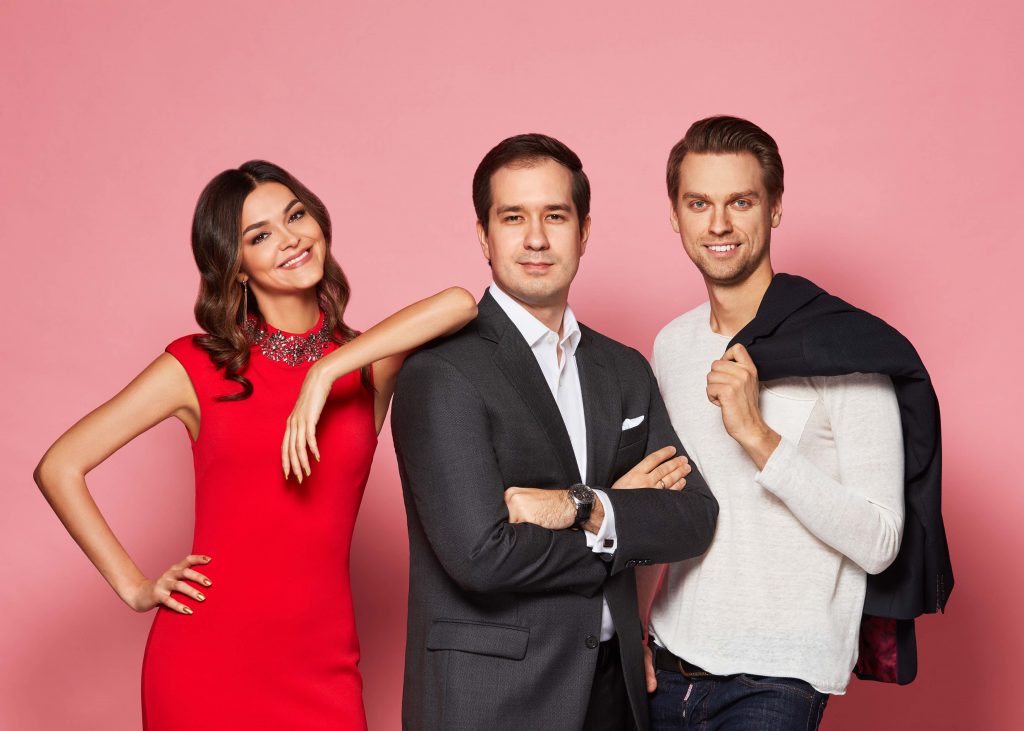 While Confessions of a Rebel's fragrances compete in the designer luxury segment, their Instagram-influenced aesthetics are a departure from it. Confessions of a Rebel's packaging is stark black and white accented by product names in bright colors. Its social media feed is heavy on tattoos and meme-able quotes. Nurislamova says, "We want to celebrate the rebellious streak in all of us."
Scentbird has been flexing its merchandise muscle of late. Its namesake brand has stretched into personal care and home products, and Scentbird added third-party skincare and wellness brands to diversify an assortment with 500-plus fragrances. The company branched beyond Scentbird prior to Confessions of a Rebel with Deck of Scarlet, a makeup palette subscription service introduced in 2016.
"It is very much a brand that has its own legs, and its own distribution strategy, storytelling and marketing."
Nurislamova emphasizes Scentbird views Confessions of a Rebel as a brand distinct from it. She says, "Yes, Scentbird is still the parent company, and we are using our community to test the new fragrances and make sure what we are launching is what the consumers want, but it is very much a brand that has its own legs, and its own distribution strategy, storytelling and marketing. It has a separate team." Nurislamova envisions Confessions of a Rebel picking up retail distribution outside of Scentbird's platform.
This year, Scentbird is getting a feel for Confessions of a Rebel's business potential and, in 2020, Nurislamova indicates it will firm up sales expectations for the brand. She declined to specify what those expectations could be. Last year, Scentbird received $18.6 million in a series A funding round led by Goodwater Capital, bringing the total investment it's accumulated to $24.4 million and giving it the capital necessary to support brand extensions.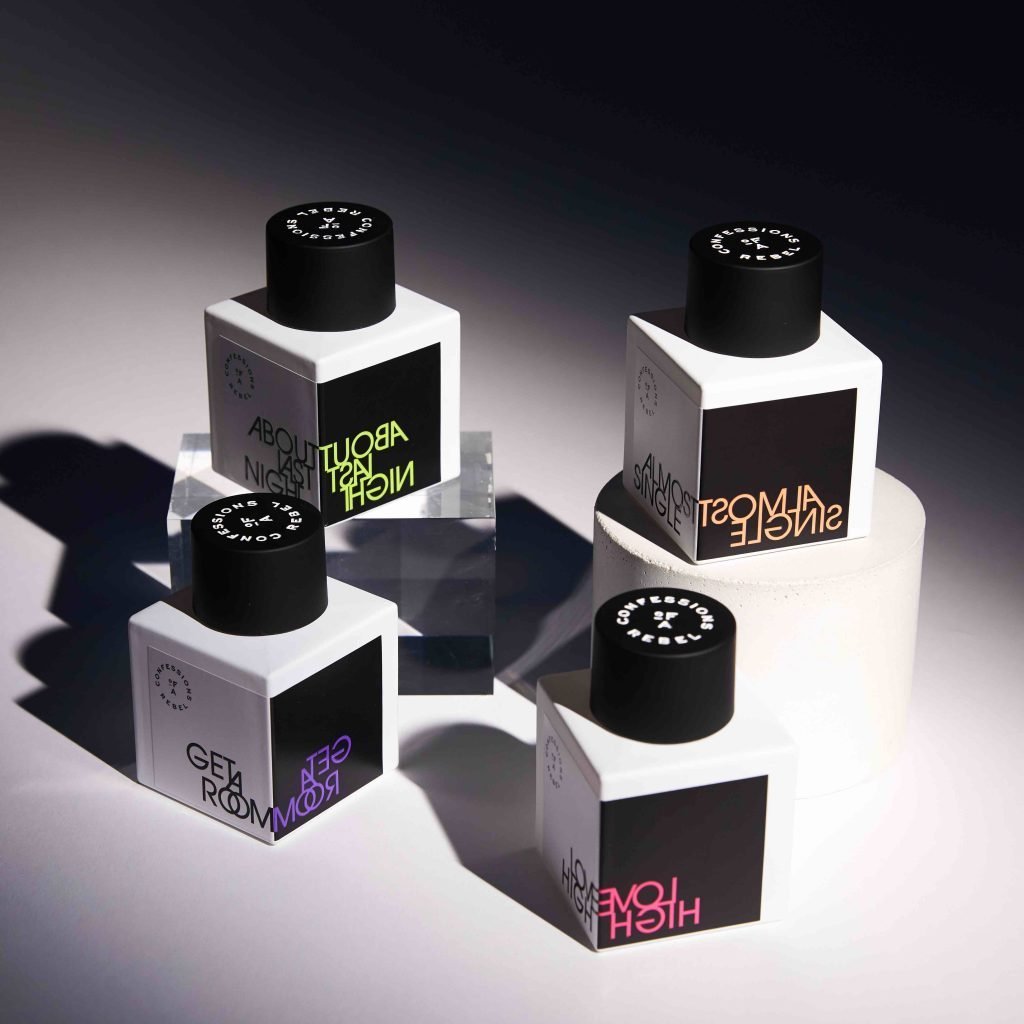 Although Scentbird didn't disclose its annual turnover, after the news broke of its series A funding, co-founder and then CMO Rachel ten Brink told Beauty Independent it had captured a 1% share of the prestige fragrance sector, and it's yearly growth outpaced 110%. In 2017, The NPD Group estimated the sector pulled in $4 billion, suggesting Scentbird's portion was $40 million. In 2018, the company had anticipated doubling its market share in the next year, and ten Brink reported it was profitable. Nurislamova, ten Brink, COO Sergei Gusev and CTO Andrei Rebrov established Scentbird in 2014. It was a member of a Y Combinator class in 2015.
Confessions of a Rebel positions Scentbird to market fragrances that resonate with trendsetting millennials and gen z consumers, who have embraced expansive ideas of gender. Scentbird's core audience today is millennial scent shoppers "not quite as liberal in their thinking" as their gen z counterparts on gender fluidity, says Nurislamova. "To them, it's something that's very in line with the time, and it's something that's worth exploring, but millennial signature fragrances are not unisex yet. They are still either feminine or masculine. It's very much still a new thing that the market is trying to figure out, but they are more open than ever."