How German E-Tailer Niche Beauty Became A Leading Launchpad For Indie Beauty Brands
Niche Beauty isn't the niche operation it used to be. Founded in 2011 to bring brands distributor Atout Cosmetics was expanding in German-speaking countries online, Douglas, the biggest beauty retailer in Europe with about 2,400 stores, acquired a majority stake in the e-tailer in July 2019 to enhance its e-commerce reach. The pickup was fortuitous as, less than a year after it, the pandemic would turn e-commerce into the primary vehicle for beauty shopping. According to Douglas, 44% of European consumers bought products online for the first time during lockdown.
Niche Beauty is a go-to digital destination for German consumers hunting for new beauty discoveries online. Although it's now in Douglas's ecosystem, it's run as a standalone business and retains its focus on emerging beauty brands. Beauty Independent talked to Marlene von Arnim, buying director for Niche Beauty, to learn about how it assembles its assortment and has become a leading launch partner in the DACH region for brands such as Augustinus Bader, Westman Atelier, U Beauty and Ellis Brooklyn.
When did you start at Niche Beauty?
I got involved five years ago almost exactly. I started as a brand manager. We were really small back then. Our team was about 10 people or so. Now, the team is about 50 people, and we have had organic growth of over 50% each year, and our growth this year is between 50% and 100% already. Two to three years after I started, I took over the buying department and slowly built up my team. As we grew, we formed divisions in the company and separated marketing out from us.
How is the assortment today different from when you started?
Back then, our assortment contained around 70 brands. Now, we are approximately at 250. It was really hard to get those very niche products back then. Now, it's a bit easier, of course, with more knowledge of the market, and Niche Beauty has created awareness for itself. Today, brands approach us.
What's your buying strategy?
The market is really flooded with products and promotions. Therefore, it is key to filter out the high-end, quality products and brands which have a strong vision and message. Our buying concept is really sharp. We focus on the indie brands, but also the indie brands that aren't as indie any more. Byredo is a good example. We are still super happy to carry it in our assortment. We have a large variety of indie brands, and some of them have grown a bit bigger, but still count as indie brands.
Our customers really look for niche products that they can't find at their local perfumeries or drugstores. The German market for beauty is local and decentralized, so online became a huge opportunity. Customers are also concerned about brands being ethical and not overusing plastic. So, we try to cover all that in our buying strategy while being positioned as an indie retailer offering something different from what's at your local perfumery and drugstore.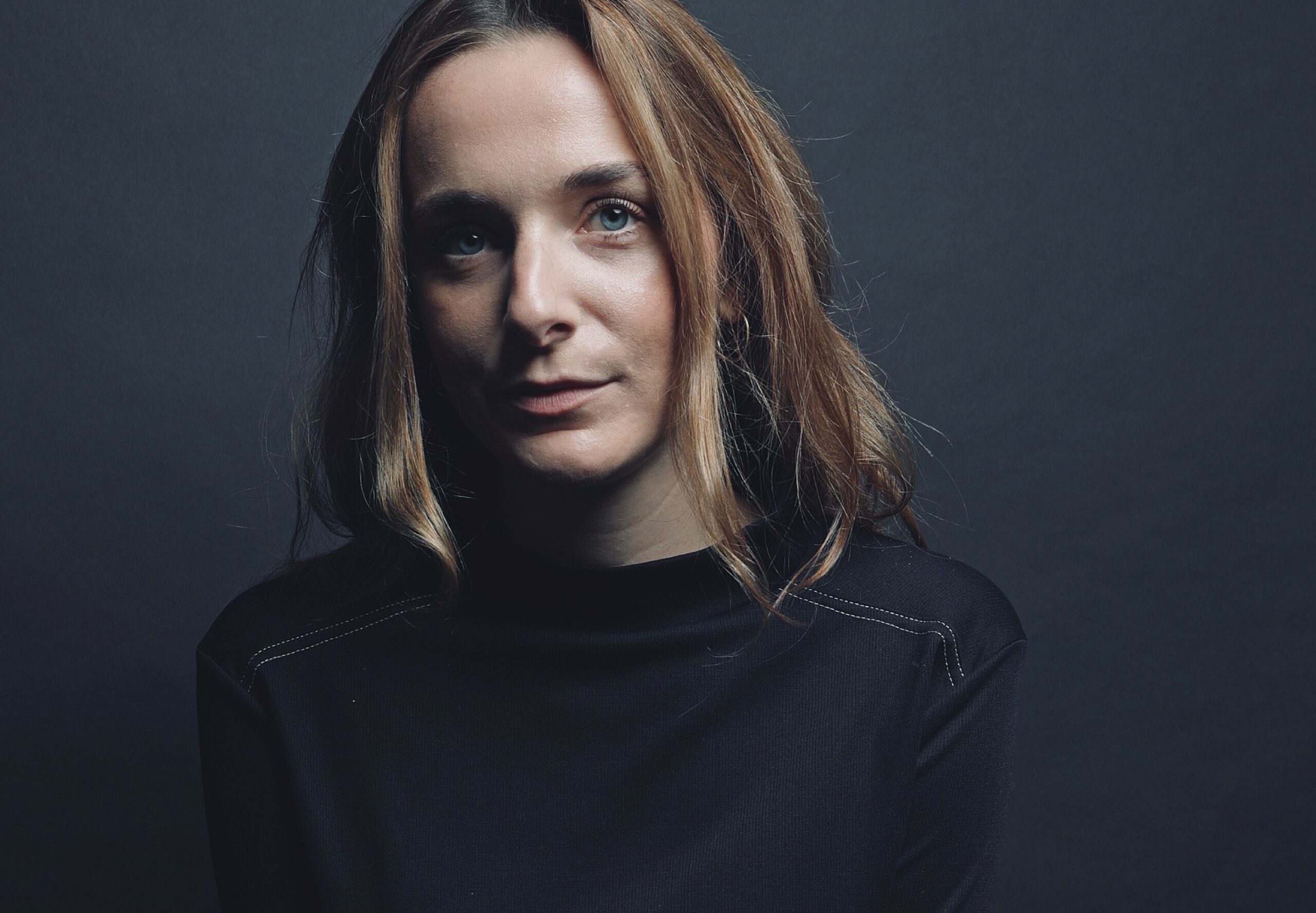 How do you evaluate a brand?
There are various points we check. Before a brand is added to our assortment, we will look at the quality of the product and its current positioning in the market. We also check the look, feel and smell of the product, and whether the packaging is sustainable. As I mentioned before, there must be a strong USP [unique selling point]. If a brand has been on the market, we check its retailers and Instagram account.
What's an example of a really successful brand launch you've done?
A very successful one was Augustinus Bader. The whole industry talks about it nowadays, but, back then, nobody heard about it in Europe. We were the first retailer Europe to have it two years ago. We created huge, huge, huge demand for it. We were able to tell the story straight from the beginning, and it's still one of our bestsellers.
We decided to launch it online and in our retail partner store in Hamburg. We created a press event at the store, and Augustinus himself was there. We are super ambitious and detail-oriented when it comes to storytelling on our newsletter and online. We focused in on the benefits and science. We really explained the brand by bringing in videos and had the doctor talking on our Instagram channels. We used all the tools we had to create customized content for the brand to tell its story right.
What merchandise category is the largest at Niche Beauty? What are bestselling brands in it?
Our strength is clearly in skincare. Usually online retailers in Germany are focused on perfume and makeup, but Niche Beauty has always been strongest in skincare. One of our most recent exclusives launches is U Beauty. Dr. Barbara Sturm has been a bestseller for years, and Susanne Kaufmann does really well.
Where is Niche Beauty present offline?
We have three offline corners. One is in Berlin at KaDeWe, which is a huge department store. The other ones are in Hamburg at Alsterhaus and in Munich at Oberpollinger. At Alsterhaus, we have a corner where 5% of our brands are showcased. We also have another offline shop at fashion store Uzwei, which is not by us, but the buyer there and I curate the assortment. We change the assortment seasonally, and we also sometimes use it to host press events. It's really a great partnership.
How do you like to launch brands?
We see it as 50% the job of the brand and 50% our job to make launches successful. Our input and effort is as important as the brand's input and effort. We try to customize the content with the brand for each of our channels: the newsletter, social media, press, influencers and our web page. Everything is really coordinated and customized to focus on what the brand is about. For example, our newest launch is with Gisou, the haircare brand founded by Negin Mirsalehi, the influencer with more than 4 million followers, and that launch strategy is obviously focused on social channels. We really see it as our job to put the story of the brand out there and create awareness for it with German-speaking customers.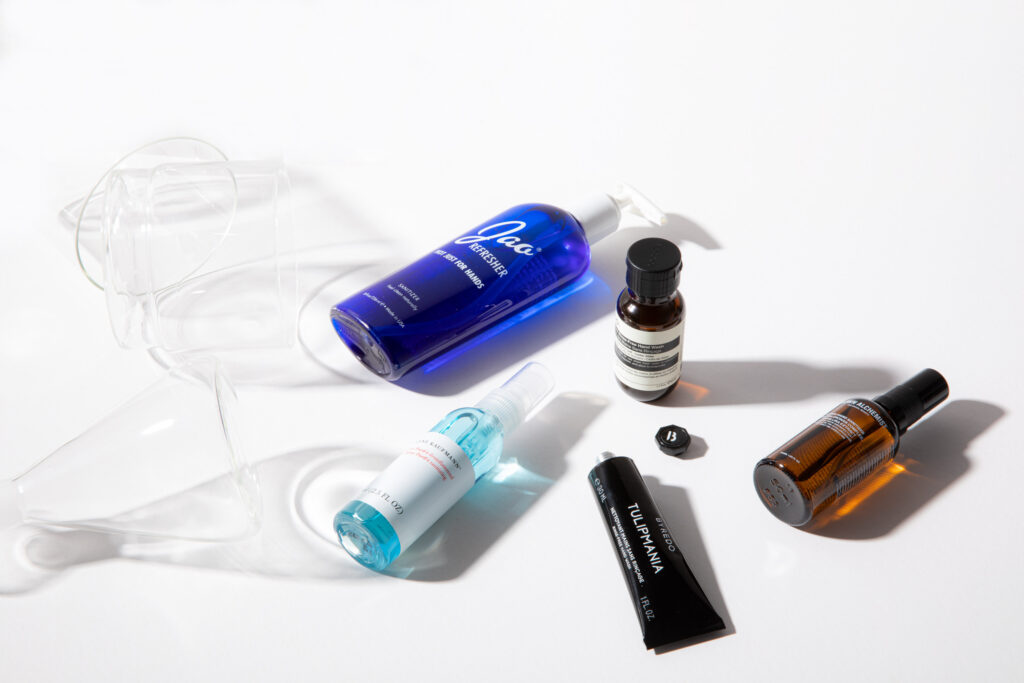 Do you have a target for the number of brands you like to launch in a given period?
It's not a certain amount, but, on average, it's four to six a month. Sometimes, it's 10 a month. Sometimes, it could be just two. The number of products can vary because some brands have two products and some have 200. If a brand has 100 products, though, we might just launch two of them. We really try to mix it up.
Who is the core Niche Beauty customer?
Our typical customer is mostly female, and between 25 and 35 years old. She is usually super well-educated when it comes to beauty products. She knows indie brands already from shopping in urban hubs all around the world.
What's different about your business today?
We are really lucky in our industry because beauty sales have been booming. Our sales doubled to tripled during the pandemic because of the lockdown. Our customers really wanted to treat themselves, and the skincare, body care and lifestyle categories really skyrocketed during that period. We saw a great increase in anything regarding sanitizing as well, and also face masks and candles increased tremendously in April and May. Everyone wanted to make their home a bit more beautiful.
What do you think is going to be the long-term impact of the pandemic on product trends?
Our customers will continue to buy sanitizing products and face masks. I'm talking about beauty face masks, not the face masks you put over your mouth, although we recently launched a couple of those kind of face masks as well, and I think there will be continued demand for them through the winter. The pandemic isn't over yet, and the flu season is coming.
What are other trends you're seeing?
The tool category is increasing already, but there is potential to grow it more because of the time we are spending at home. It can be a bit tricky because the margins are usually not that great to be honest, but it's filled with innovative products, and there's a lot to talk about. So, I'm excited to see new products in that category, and they usually sell quite well. Also, everything regarding blue light is really trendy because we are spending so much time in front of iPhones or laptops. That's going to continue to be strong.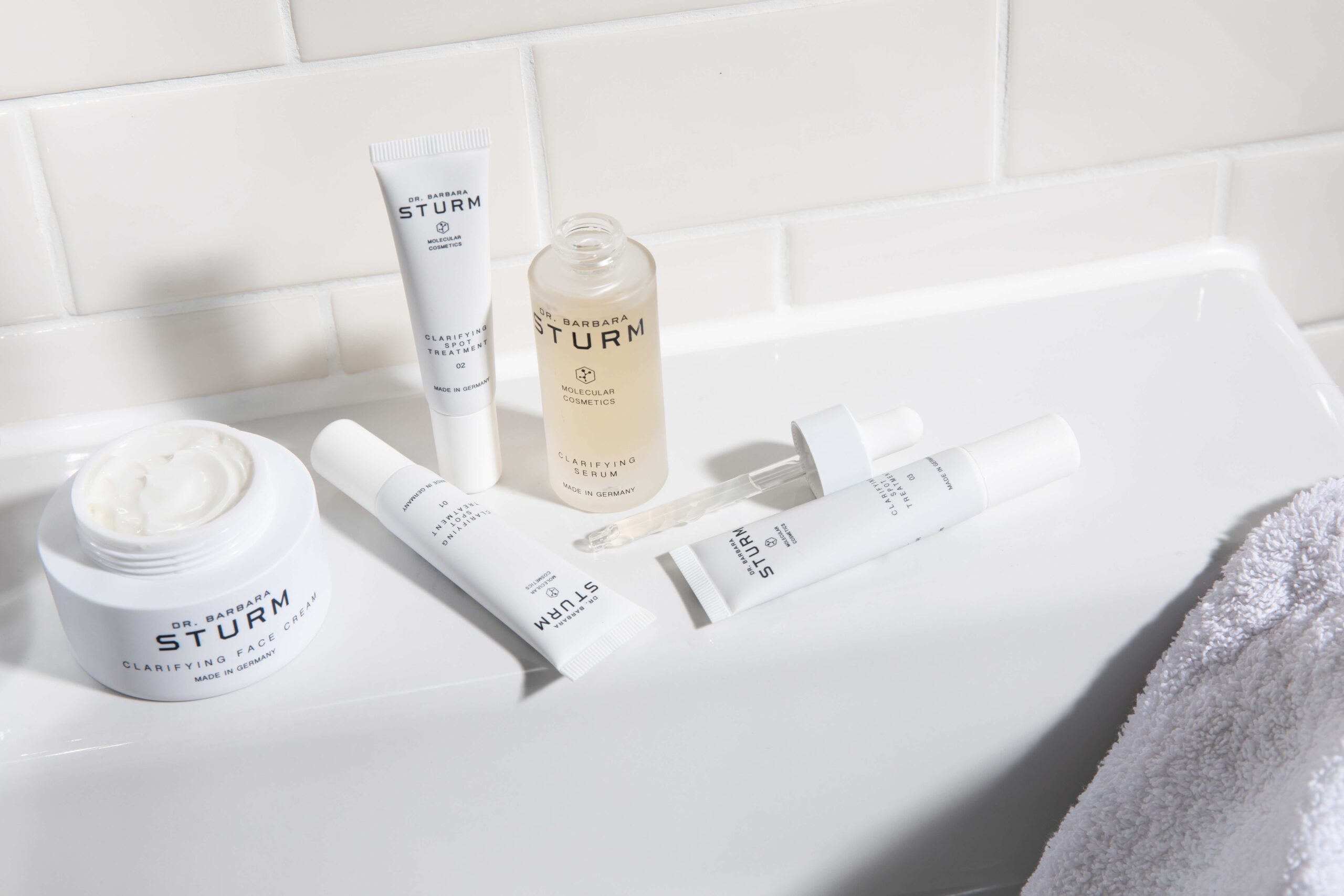 Niche Beauty has added a clean beauty stamp. What does it do for shoppers?
It's a little black and white circle that you see on some products, which gives you a quick overview of the products that are certified clean within our standards. That has changed the journey of the customer who are specifically interested in those products. We don't say clean is a better option for you, we just wanted to give you a quick overview so a customer can see if a product is clean without having to read all the ingredients.
What's the relationship with Douglas like?
We are still operating independently, but there is an option for brands to upload their products on the Douglas platform. So, if a brand wants to increase its sales and present its products to a wider audience, we are able to do that via Douglas.de. Most of our brands want to be placed with the leading independent retailer online, and our growth has been significant, but it can vary where a brand wants to go.
What ethical considerations do your customers care about?
The consumer is really interested in very low-key, sustainable packaging. This is what we've seen with our consumers and also what we offer them when they order from our shop. There's a luxury option and an economic-friendly option. The packaging is a plastic-free box and the wrapping is paper. It's really minimal, so the waste is kept at a minimum, but still everything is transported safely and damage-free.
Do you have a sampling program?
Customers can choose between two sample sachets when they check out, and there's usually a GWP as well. Sampling is important for us. Usually, if a brand is supporting us with sachets, it shows in sales. It's a great opportunity for people to try out the product before purchasing the real deal. There's obviously a question about sustainability, and how we and our suppliers could improve the sachet sampling. I think the plastic wrapping isn't necessary if there's another way to make it last.
What initiatives have you undertaken to improve sales and conversion?
In addition to the sample sachets, in our perfume category, you are able to buy mini perfumes first. So, you can buy a 2-ml. perfume before you buy the full-size product. Then, we really want to do a great job presenting the products to our customers. For example, we show swatches on our IGTV and Instagram Stories, where you can see the shades of a specific foundation, for example. If there is video content the brand provides it, we always include it so you can see texture. And, if there's shade guidance, we're happy to upload it and include relevant information on our text. We really use all the content brands provide to make the purchase as easy as possible for consumers.
Our beauty boxes are also super popular. They're usually themed boxes, so it could be a Christmas or Valentine's Day box. We curate them to show our newest finds and exclusives. It has a mix of [full] original sizes, travel sizes and samples. Our customers trust us to find new brands that they want to try. They usually get the box for free when they spend a certain amount, but, sometimes, you can purchase it separately. We also have the advent calendar that comes in the fall with [full] original and travel sizes only.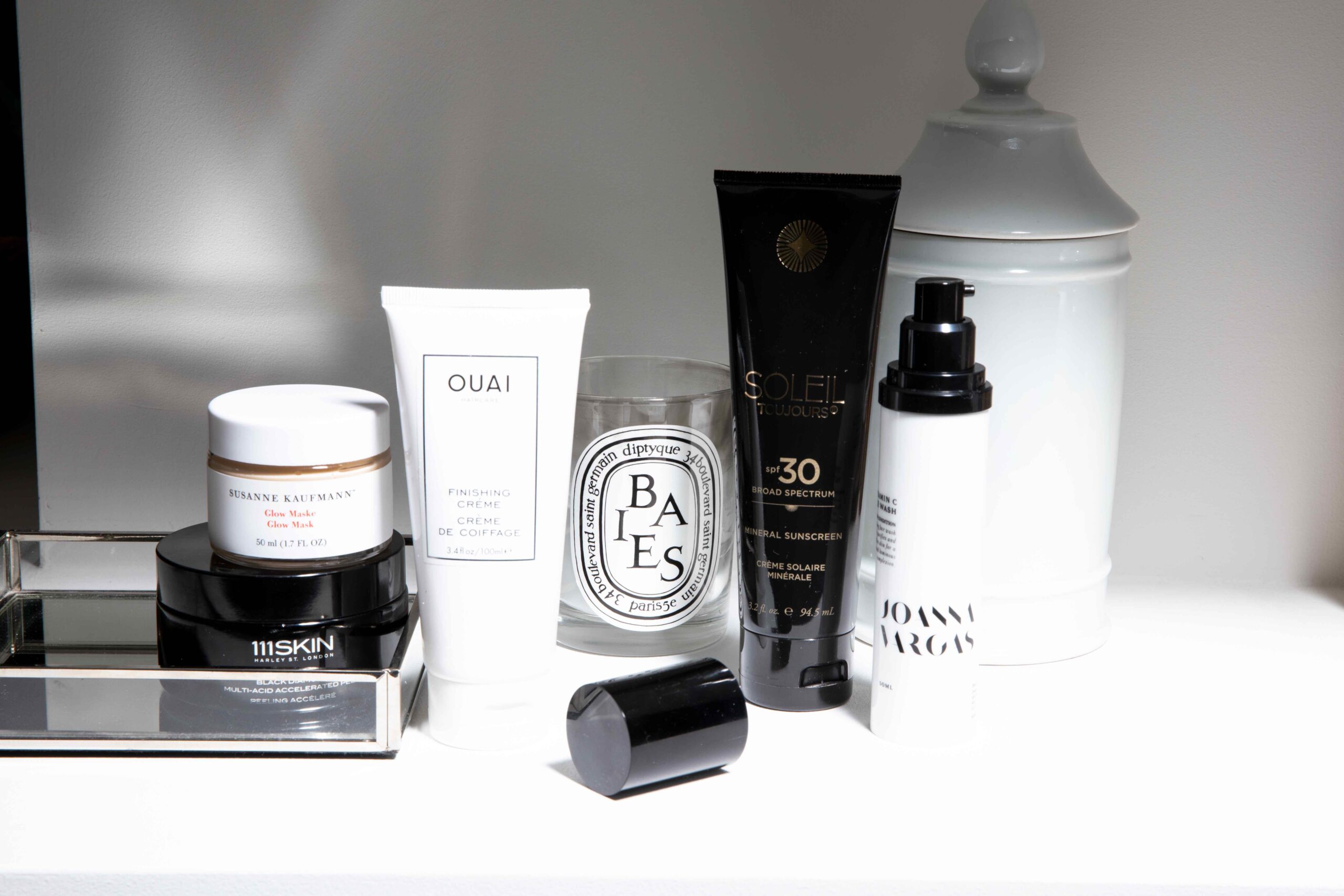 Is the advent calendar a big deal for Niche Beauty?
It's a super big deal because it's really popular with our top customers. It usually has a very high value, and we only curate our very top sellers or products that we think could be top sellers. The demand is really high, and we usually sell limited units of those. We start working on them very early at the beginning of each year, and we have it ready at the beginning of September. It goes for sale usually in October. It's a great gift someone can buy. It's full of surprises, and it looks cute. The bags are printed with numbers on them, and you can reuse them, which is really cool.
How do you incorporate beauty experts?
We have founders of the brands who are our experts and, a year ago, we launched a project called The Industry Expert. We have people who are really the best in their field, but they're independent because we don't have products from them. So, they aren't interfering with the products we sell. It's really important to include their comments. Our shopper has responded positively to that.
What things can brands do to improve their business with Niche Beauty?
Great content is super important. The more content we get, the more stories we can tell, and the more likely it is that customers buy the product. Then, certain activities can help a brand stay visible such as being in our boxes, advertisement in our printed magazine, sample sachets and Instagram takeovers. We are super flexible and creative when it comes to what we can create together. Smaller brands may not be able to do sample sachets or GWPs, so we will work together to find other ways to promote the brand.
Can you tell us about the printed magazine?
It comes out seasonally, and we produce everything in-house with our graphics department. The next one in October is our winter edition. It goes out to beauty editors and influencers, and it will be placed in our offline locations. You will also find it in your order after you purchase on our site. It's another way to tell the stories behind the brands in detail. What we have seen in particular is editors like to keep it at their desks and use it for inspiration.
What are some of the challenges you have as you continue to build Niche Beauty's assortment?
One of the biggest challenges is that some brands are hesitant to launch in an online-only shop. That was an issue in the past and is still an issue, but we are not comparable to other online-only shops. Niche Beauty was first to the online-only beauty business in the German-speaking territories, and we know how to launch brands online in them. Pricing isn't our favored marketing tool. We can't be compared to Amazon or other online retailers that are focused mainly on price.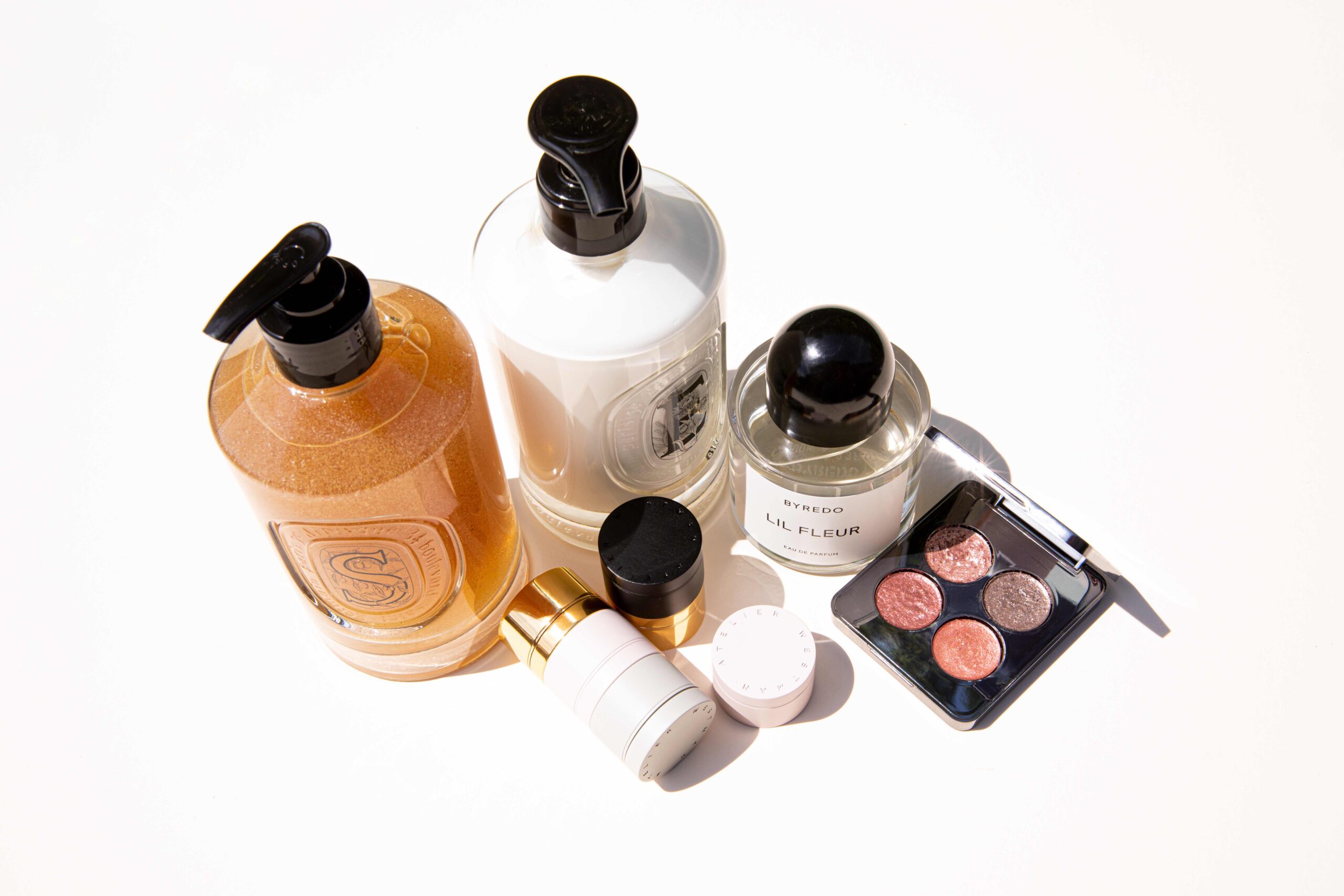 What are a few of your favorite products right now?
There are so many! Some of my favorites are U Beauty's Resurfacing Compound, Westman Atelier's Super Loaded Tinted Highlight in the shade Peau de Peche, and Ellis Brooklyn's fragrance Myth.
What are goals going forward?
We are aiming for a minimum of 50% growth next year, and there are many brands on the horizon that we will onboard and launch within the next several months.