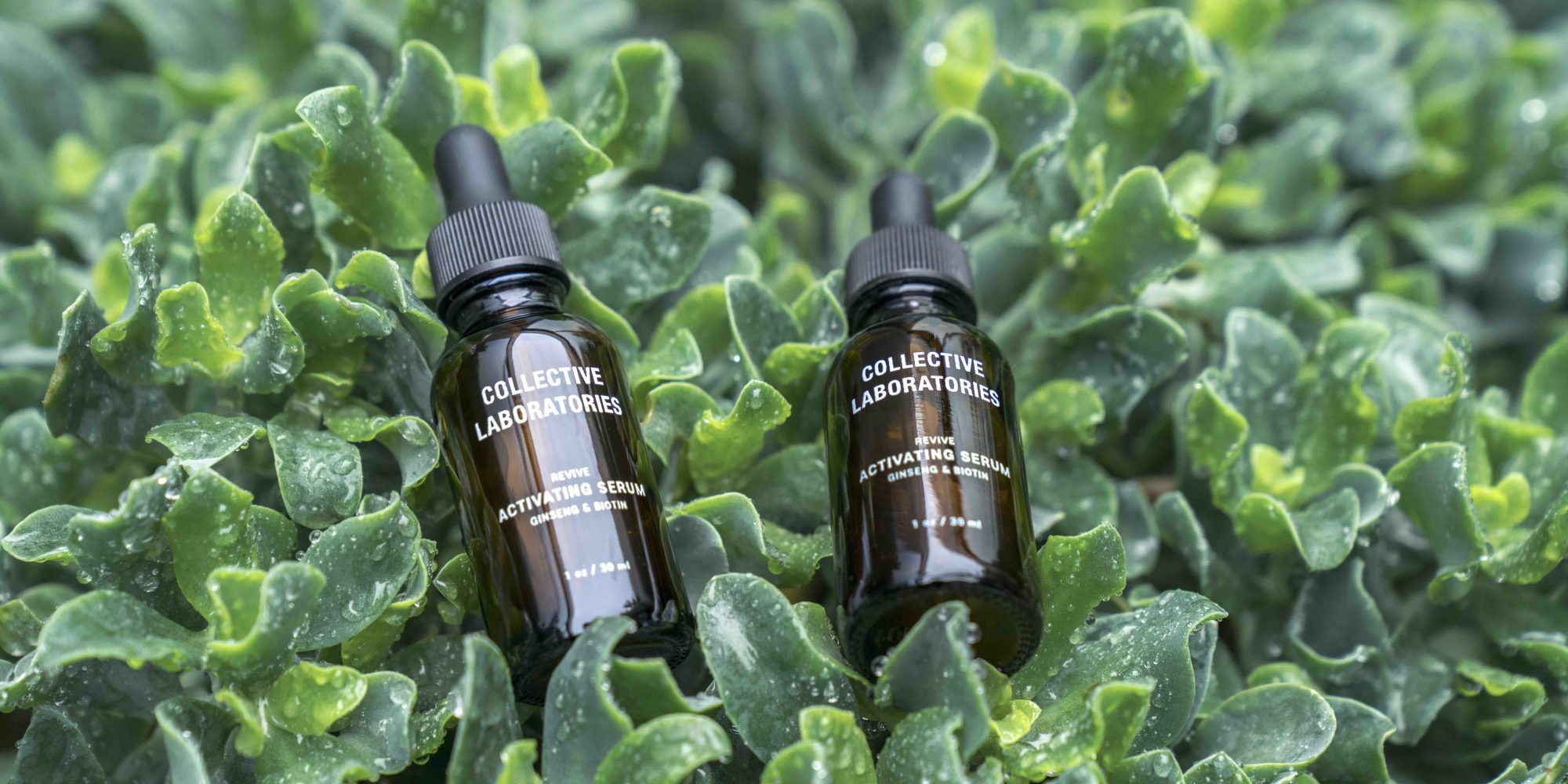 In A Crowded Hair Growth Market, Collective Laboratories Is Betting Its Upscale, Nature-Driven Approach Will Break Through
When's the last time you spotted Rogaine proudly displayed in a bathroom? The millions of Americans buying it or similar minoxidil products shove them behind toilet paper and liquid soap in their cabinets or under brushes and Band-Aids in their drawers.
Collective Laboratories, a new brand backed by venture capital firm Mucker Capital and Dollar Shave Club co-founder Mark Levine, is focused on bringing hair growth solutions out into the open. It's starting with Activating Serum, a vegan, cruelty-free blend of amino acids, minerals and botanicals avoiding parabens and sulfates designed as an alternative to the synthetic chemical-laden treatments dominating hair loss discussions.
"We've been on the search for a product that actually worked, that's safe, and that looks good on your countertop that you're not embarrassed of. There's really nothing on the market," says Collective Laboratories co-founder Sarah Fotis. "If you walk down the aisle at CVS or Walgreens, it's very confusing. The packaging is tacky, and it doesn't make much sense to people using more natural options."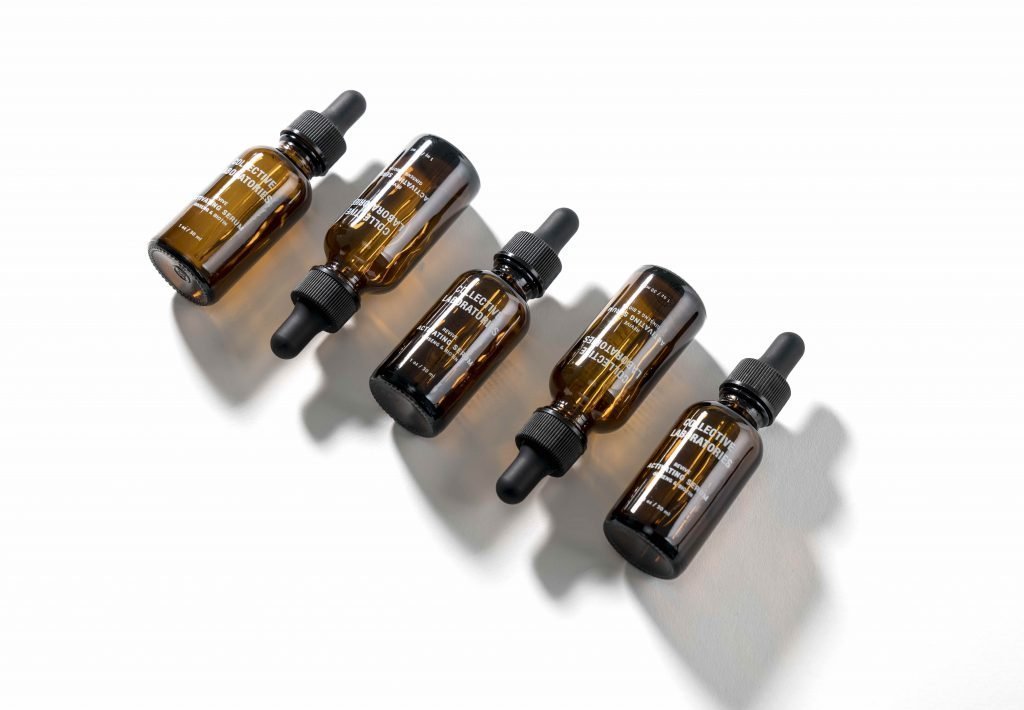 Fotis and her fellow Collective Laboratories co-founders Peter Brack and Kuldeep Singh have professional and personal interests in hair rejuvenation. Following the births of her two children and a subsequent stroke, Fotis experienced thinning hair, and sought to avoid minoxidil in favor of plant-driven products to address it. As a Sikh, Singh, a serial entrepreneur whose companies have catered to small businesses, consumers and canines, kept his hair long, but his lengthy locks became less than luscious as he aged.
Brack's quest to stave off baldness began a quarter century ago with minoxidil and propecia formulas that were disappointingly ineffective. A former resident of China and avid traveler, Brack, co-founder and previous CEO of One Media Group, a content publisher in China, Hong Kong and Taiwan, and Redgate, a Beijing-based television and outdoor advertising company, hunted for Traditional Chinese Medicine, Ayurvedic and South American shamanic remedies for hair loss that proved to be comparatively successful.
"We've been on the search for a product that actually worked, that's safe, and that looks good on your countertop that you're not embarrassed of. There's really nothing on the market."
Collective Laboratories draws upon Brack's global ingredient sleuthing and Fotis's supply chain expertise. She was head of operations at baking company Foodstirs, where she sourced foods it incorporated into kits and mixes. Among the ingredients in Activating Serum are soy sulfopeptides for cell regeneration, pumpkin seed oil for scalp replenishment, ginseng root and bergamot fruit oil for circulation boosting, biotin for strand strengthening and scalp protection, lilac stem cells for follicle repair, Malabar kino bark for bacteria prevention, panthenol for volume, oat bran extract for moisturization, zinc gluconate for oil control, and burdock root as an anti-inflammatory. In addition, its formula includes vanillyl butyl ether, which Collective Laboratories calls Hot Flux, to amplify blood flow.
Immediately after applying Activating Serum, Fotis says hair volume increases. After three months of applying it, customers are expected to detect hair growth. Collective Laboratories has conducted clinical trials revealing improvement in the appearance and sensorial qualities of the hair and scalp. "There's no silver bullet for hair loss," admits Brack. "There is no one thing that's going to grow back a full head of hair overnight or even in a few months, but there are proven formulas and proven ingredients that clinical studies show grow hair."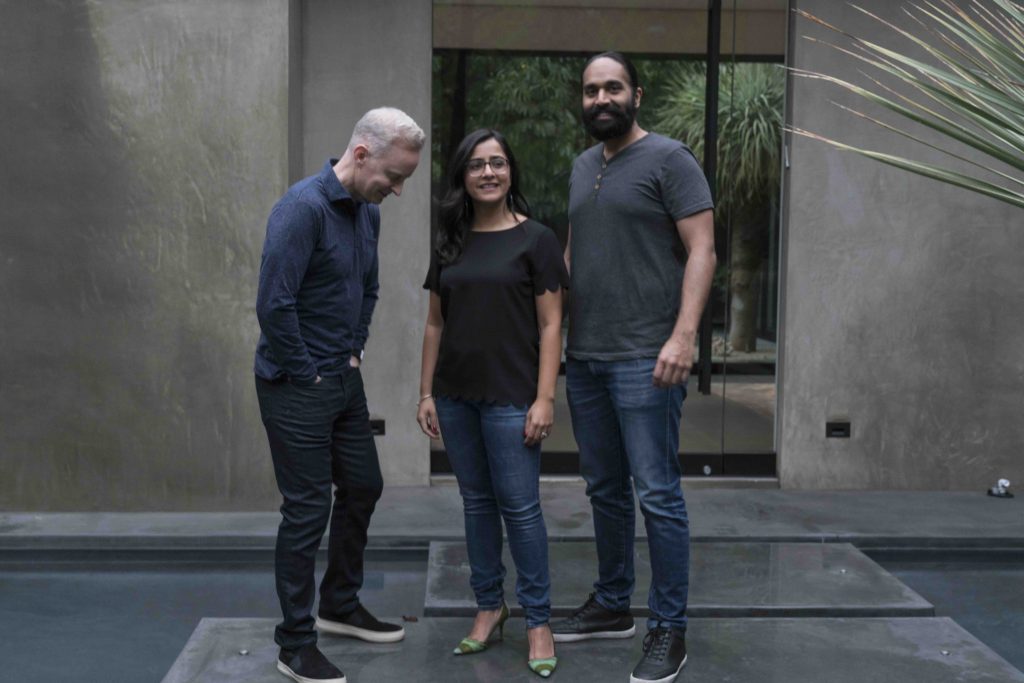 Activating Serum is packaged in a simple, gender-neutral brown glass bottle. The words "hair loss" or "hair growth" aren't on the bottle. It's priced at $39 for a 1-oz. size, and Brack and Fotis describe its positioning in the market as an attainable luxury product for picky consumers. Collective Laboratories is sticking to a direct-to-consumer model for now and, like its cheaper DTC rivals Hims, Hers, Roman and Keeps, the brand's goal is to get customers on a subscription plan. However, Brack and Fotis believe its merchandise is suited to prestige retailers such as Barneys New York and Violet Grey.
"What we have seen with companies like Hims or Hers is that they are white labeling OTC products. We are totally different. We are not them, and we don't really want to compete with them. We are a different product that has a different type of audience. We have had a number of people switch over. We are giving our audience a different option," says Brack, continuing, "Hair loss is not a failure. Hair loss is something that affects almost everyone whether it's real or perceived. We wanted to build a brand that sits well right next to Aesop, La Mer and Glossier, where you don't have to be reminded of a problem or failure."
"We are really different from the other DTC hair growth companies right now. We are not looking to bring in millions of dollars of investment to supercharge digital marketing and put billboards up in Times Square. We are concentrating on slow and consistent growth."
Collective Laboratories went live in April and, so far, its customer total is doubling monthly. The churn rate has been exceedingly low, and a mere 1% to 2% of users have dropped their subscriptions, according to Fotis, acknowledging measurements of churn will be more telling as the brand progresses. Customers are evenly split between men and women. Collective Laboratories is ramping up Facebook and Instagram advertising, and its nature-derived approach is a crucial element of its marketing message. The brand is also vying to stoke consumer engagement via emails, content and Facebook communities.
Asked about a first-year sales target, Fotis responds, "We haven't really landed on a specific number. Our perspective is we want to remain scrappy. We are really different from the other DTC hair growth companies right now. We are not looking to bring in millions of dollars of investment to supercharge digital marketing and put billboards up in Times Square. We are concentrating on slow and consistent growth."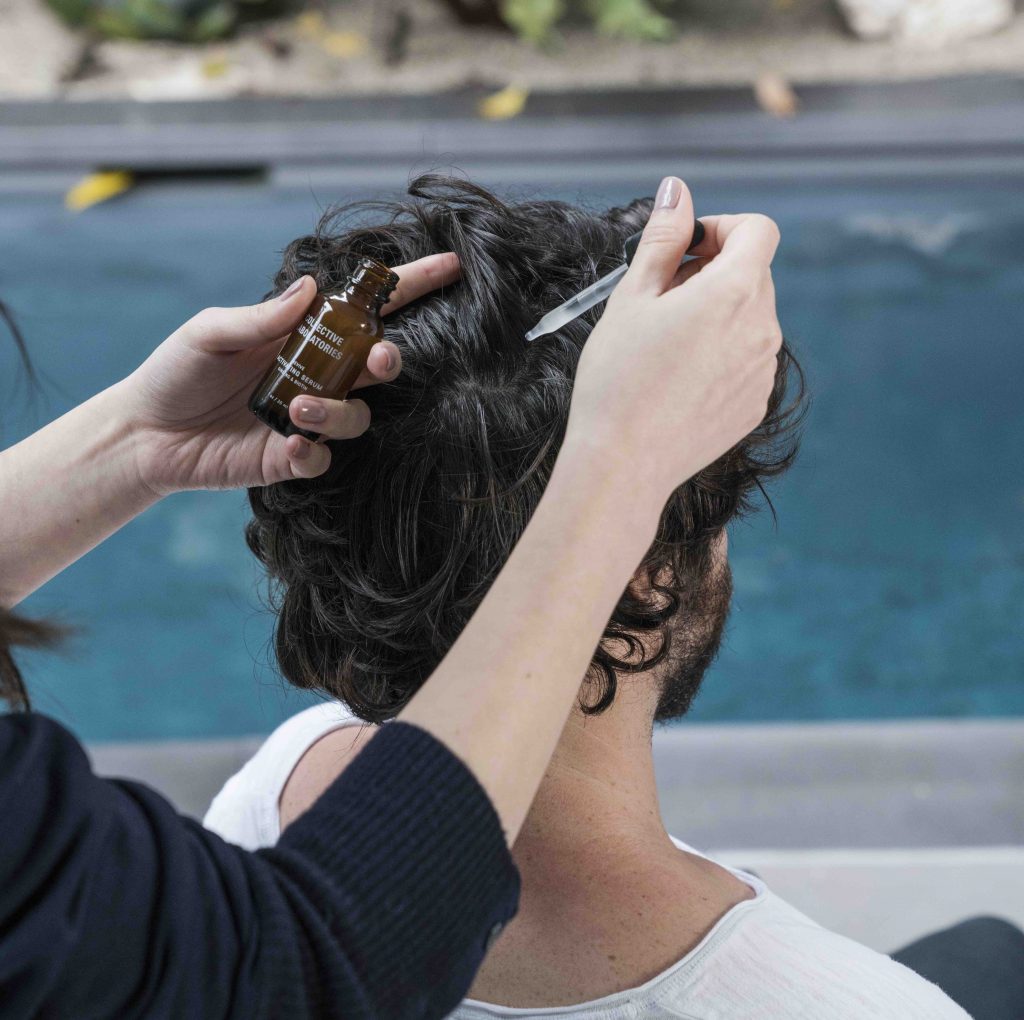 Collective Laboratories' product assortment isn't going to have just a single item forever. The brand is exploring the possibilities of introducing shampoo, conditioner, scrub, supplements and specialty accessories. "The brand itself and the breadth of the brand name offers us a lot of flexibility," says Brack. "Our tagline to date has been, 'Subscribe to more hair.' We really want to be that go-to solution for brand-conscious people who want to grow their hair."