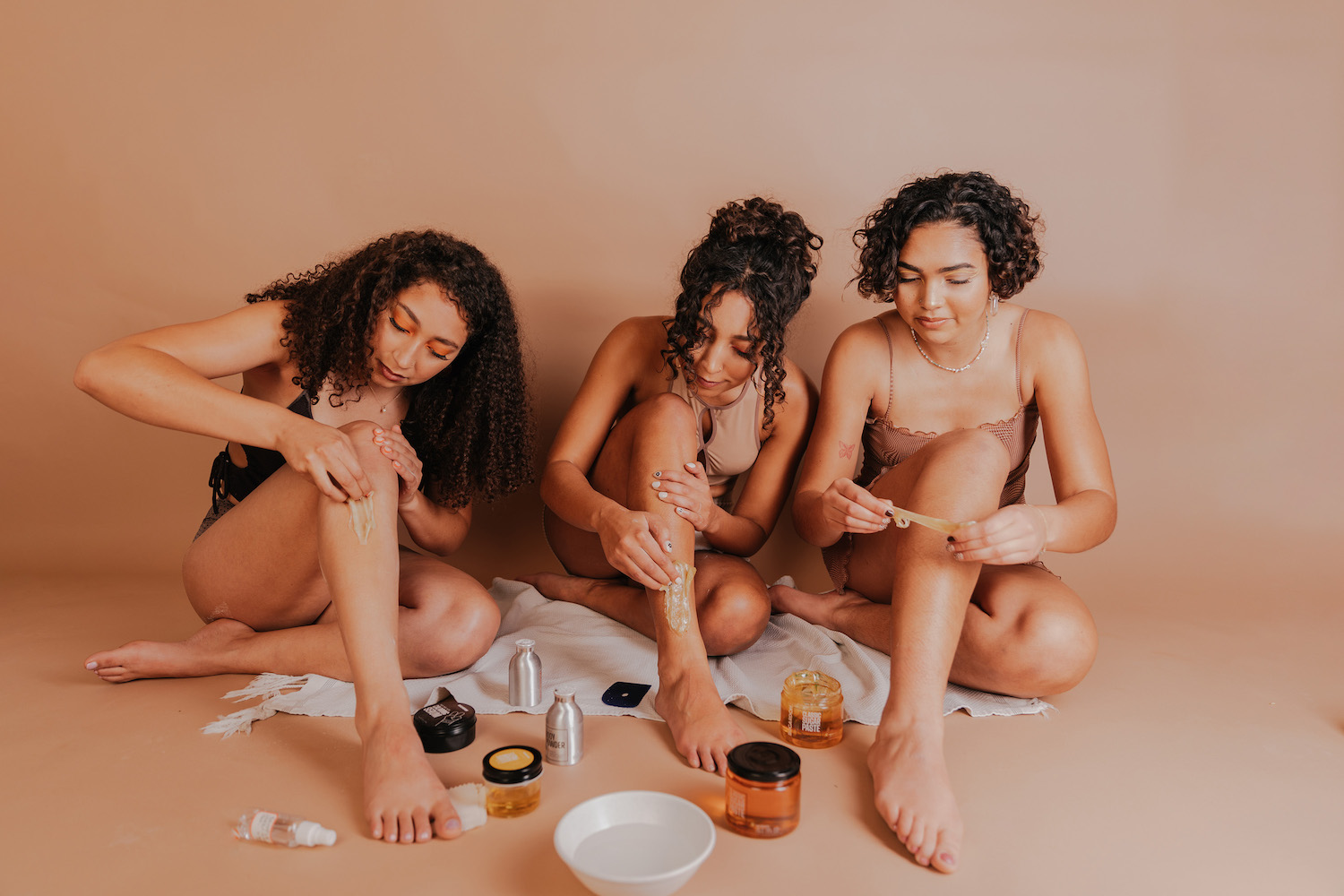 "We Want To Be As Available As Razors": Hair Removal Brand Sugardoh Launches At Ulta Beauty
Sugardoh is the latest indie inducted into Ulta Beauty's Sparked program highlighting new and emerging brands.
Ulta represents the hair removal brand's first wholesale partnership. It rolled out to 300 stores in October and is eyeing more next year. The retailer stocks Sugardoh's $20 Sugaring Paste in firm and medium consistencies. Firm is designed for underarm and pubic hair, and medium is designed for finer hairs on the legs, arms and face. A $13 Body Powder and $13 Calming Serum along with three kits priced from $17 to $50 round out Sugardoh's selection at Ulta.
"What differentiates Ulta from some other retailers is that they're able to pick up on trends from indie brands and are able to support them," says Sugardoh founder Aliyah Marandiz. "They're not just reactively looking at what trends are happening, they're proactively looking. They're saying let's try to give the products that people are already looking at on the internet or that they're talking about with friends and let's provide them the shelf space for the gen Z and younger millennial group to explore."
Trend chasing comes with risks, Marandiz acknowledges, as does bringing in indie brands that may not have the infrastructure or funding to take on large retail partners. In Ulta's case, the retailer waived fees for late orders while Sugardoh was onboarding. Marandiz says, "They give a lot more grace and forgiveness because they know that these younger brands are learning and don't have any space in their margins to get dinged or don't have as much control over their manufacturing."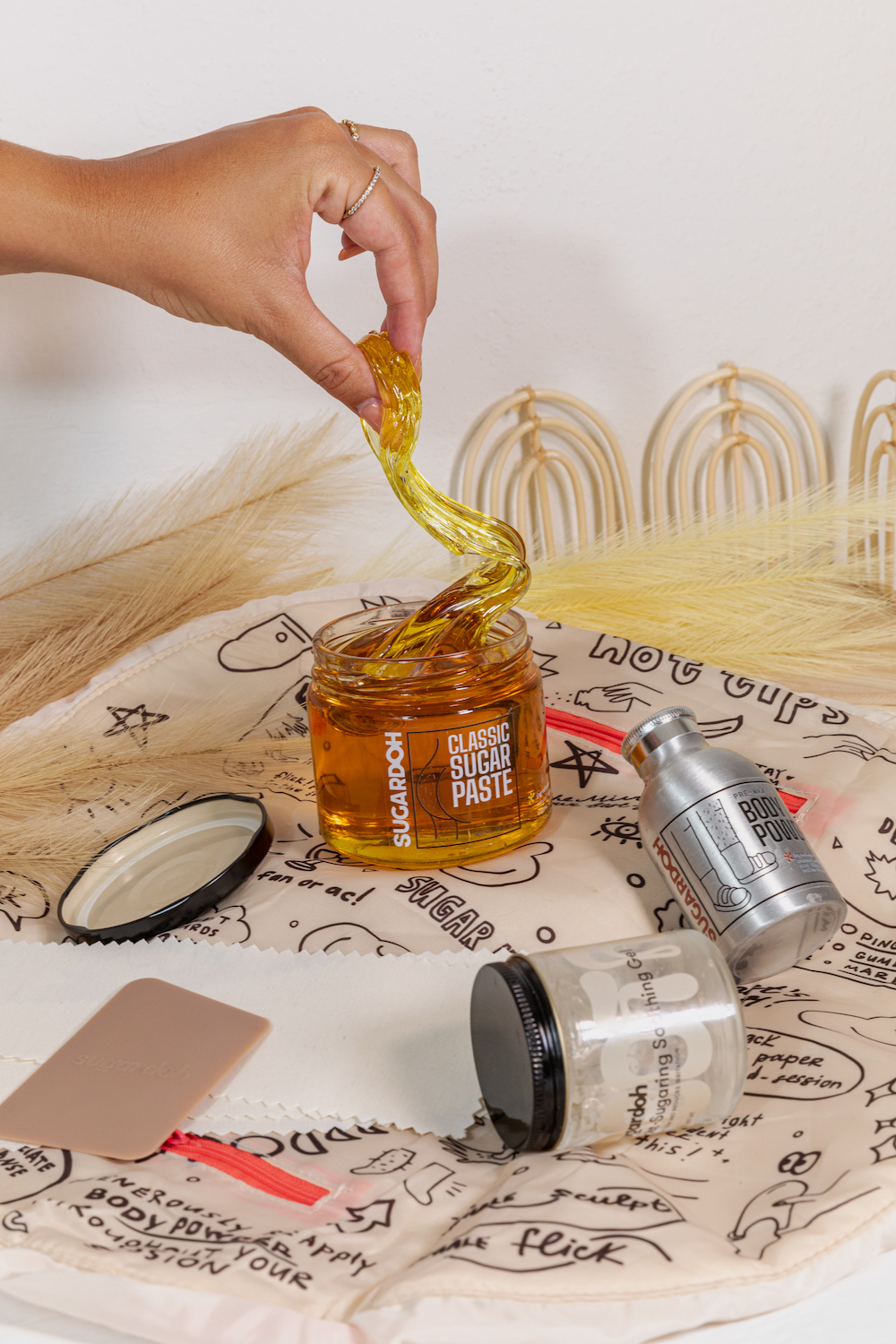 Marandiz has dedicated a lot of effort to studying retail systems and how Sugardoh can navigate them. She participated in the Target accelerators Target Takeoff and Target Forward Founders, which were beneficial in preparing her for what to expect from stores. Sugardoh uses the platform Settle to keep track of invoices and payments.
Divi, Youthforia and About Face join Sugardoh in Ulta's most recent Sparked class. The program lands brands perks like front-of-store placement and email promotions. Ulta supports Sugardoh by reposting its content on social media, extending the brand's Instagram reach from 64,000 followers to 7 million. Speaking of front-of-store placement, Marandiz says, "That by itself is a huge help to us not only because people are able to grab it more easily, but you get that brand recognition for everybody that walks in the store."
Ulta's clientele overlaps with Sugardoh's typical gen Z to millennial customers. According to Marandiz, the brand has received the most enthusiasm from Black, Latinx and Middle Eastern customers she says tend to have thicker body hair and generally don't get long-lasting results with classic wax strips. She notes, "When I look at the overall mix of our demographics, it's almost perfectly reflective of the United States' demographic breakdown."
Marandiz first tried waxing with sugar, known as sugaring, as a Santa Clara University student to remove her own thick, coarse hair. "It was the only hair removal method that didn't leave my skin raw and irritated, but actually soft and smooth," she says. "It was also made out of sugar, lemon and water, which are cheap as well as plant-based and compostable."
"We want to be as available as razors to folks, and so that means being on any shelf where there's a hair removal aisle."
After graduation, Marandiz worked in marketing, but quit after a couple of years due to burnout. She rediscovered her sugaring habit at the outset of 2020 and developed formulas in her kitchen. Sugardoh came to market in September 2020 with six products—and it turned out to be a good moment to introduce the brand. "During the pandemic, people couldn't go to their waxing salons, they'd gotten more into self-care, and they were looking for better, more sustainable, natural and healthier options for them," says Marandiz. Today, Sugardoh has 10 products in its lineup.
Sugaring has been around for thousands of years and is popular in the Middle East, but Marandiz felt brands that preceded Sugardoh catering to the at-home process didn't supply sufficient education about it. She says, "My past marketing experience involved trying to explain really complex emerging tech companies into layman's terms, so I felt like I was able to take a concept that wasn't well taught, at least to the at-home beginner, and be able to break it down into really relatable videos and give visual instructions and the steps to be able to sugar from home."
Marandiz was the star of Sugardoh's initial tutorials. "It was a grassroots effort, and I was the cheapest talent that I could find at the time," she reflects. As a result, she built what she describes as an accidental close relationship with her customers. "Because of how consistently they would see me or hear my voice and the fact that I would be in their DMs sharing my tips and tricks with them, they trusted me." Now, with less time on her hands, she relies on tutorials created by customers to market the brand in tandem with newsletters, paid advertising and affiliates. The majority of customers find Sugardoh via tutorials.
For the brand's Ulta entrance, Marandiz was intent on figuring out strategies besides tutorials to integrate education. She started with the packaging. "We're directly comparing sugaring to experiences that people are comfortable with," she says. "So, on the box, you'll see that we talk about how it compares to waxing, how it compares to razors." Sugardoh's kits include a set of cards with step-by-step instructions and a QR code that directs people to a video on how to sugar.
In addition, Marandiz asked her community to share their experiences in reviews. "Our customers are very honest where they're like, 'Hey, this is a learning curve,' or 'In the beginning, it was a lot of mess, but here's what I did to fix it," she says. "It was super exciting for us that we had customers that were willing to share their experience in an honest way, so then people felt comfortable taking a risk with buying our product."
Sugardoh's product pipeline is stuffed with innovations that will allow for the margins required to expand its presence at retailers such as Target, Nordstrom, CVS and Walgreens. She says, "We want to be as available as razors to folks, and so that means being on any shelf where there's a hair removal aisle."
Marandiz's goal is for Sugardoh to be at the forefront of sustainability. The brand is looking into plant-based packaging options in the future and possibly developing a packaging lab. "We know that consumer product goods are here to stay, so let's try to make a minimal impact on the environment as possible," says Marandiz, mentioning she's out to flex Sugardoh's philanthropic arm, too, with a mentorship program for people interested in establishing businesses.