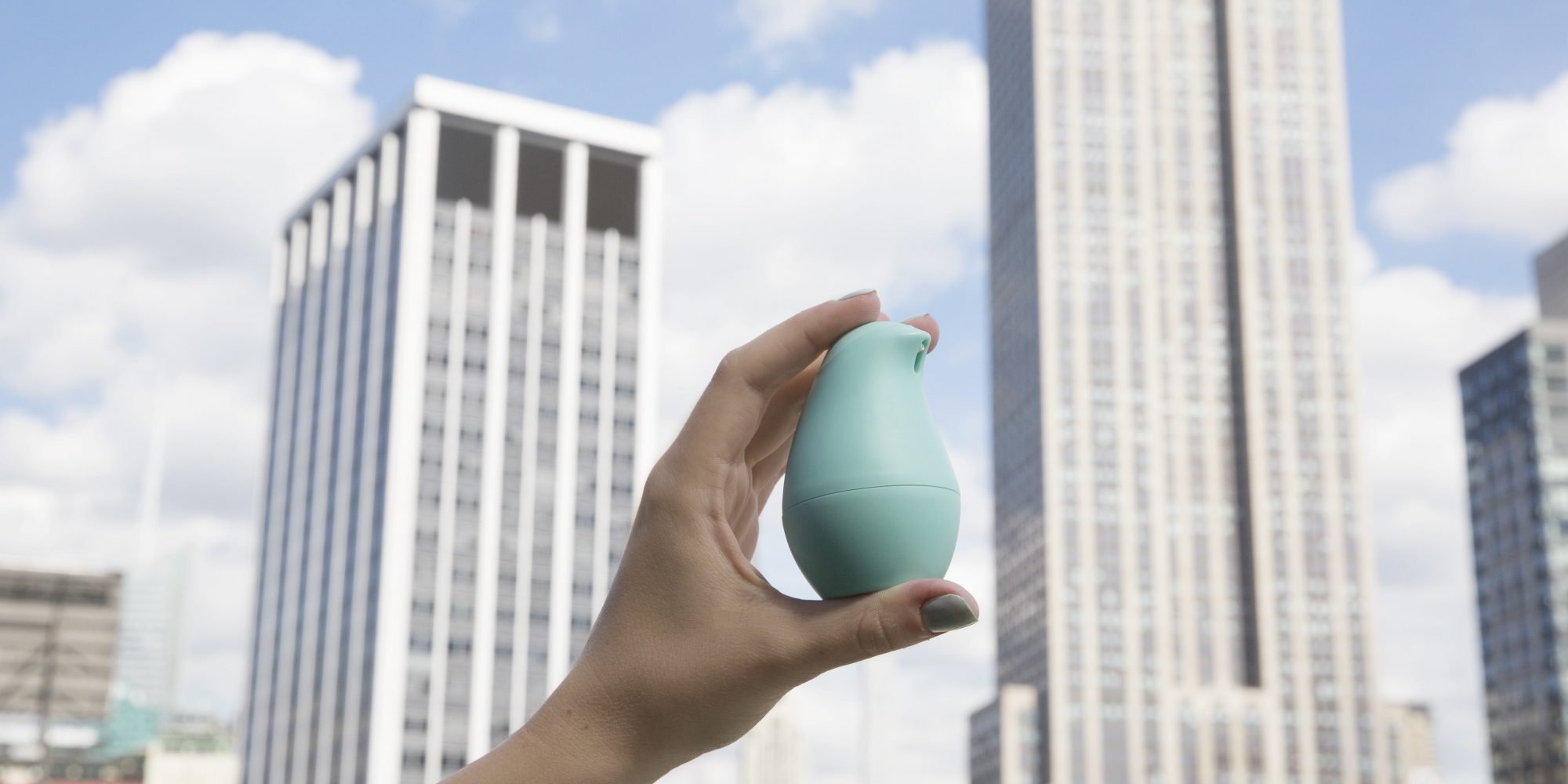 After Soaring During The Hand Sanitizer Shopping Frenzy, Olika Sets Up For Gains Long After It
The hand-sanitizer rush provided a wind beneath Olika's wings.
As the coronavirus pandemic took hold in the United States, concerned shoppers frantically scooped up the disinfecting agent in early March, sending sales skyrocketing 470%, according to Nielsen. The frenzy touched every corner of the niche hand sanitizer segment, from leading players such as Purrell to emerging contenders Touchland, Merci Handy and Olika, which stands out for its Scandinavian-inspired bird-like design. Hand sanitizers were cleared from virtual and physical shelves at Amazon, Walmart, Target and other retailers, and countless companies jumped on the bandwagon, causing raw material shortages and ingredient price hikes.
Amid the craze, Olika's sales surged over 420% in the first quarter. The brand sold through more merchandise in four days during March than it did in the entirety of last year. Nearly 90% of Olika's customers between late February and early March were new to the brand, and it doubled its staff to keep up with demand. By the second week of March, Olika's hand sanitizer inventory was completely depleted. CEO Alastair Dorward reports, "I have had to turn down seven-figure orders from major retailers."
The cleansing essentials shopping boom couldn't have come at a better moment for the brand. Less than two months ago, Olika was running on fumes. "Very often, the darkest hour is before the dawn. It's well known that Method at one point had $13 in its bank account. For all the entrepreneurs out there, things can get thin," says Dorward, founding CEO of Method Products Inc. "We were not quite at $13 in our bank account, but our resources were limited, and I was ready to go out to our shareholders to raise capital to fund growth for 2020."
With hand sanitizer sales soaring, Olika raised an oversubscribed funding round of an undisclosed amount. Dorward says, "We are in the very fortunate place of having cash on the balance sheet, inventory being manufactured and a great team to drive the business forward in what will be a transformational year for the category and for our business."
"We have a bold aspiration to be America's favorite hygiene brand."
Olika expects to have hand sanitizers available for sale at the beginning of May. To respond to current market conditions, Dorward estimates the brand's forthcoming stocks are 10X what they would have had three months ago. It's also shored up its supplier and warehousing infrastructure in addition to its internal workforce. Among new executives at Olika are former Johnson & Johnson digital marketer Janelle Hailey, VP of marketing and product innovation, and head of supply chain Jason Bowman, a logistics specialist with stints at Ripple Foods, Coty, Method and Pepsi. Tim Cleary, who was previously in VP and SVP roles at Enviroscent, Gojo Industries and Poo-Pourri, and Paul Miller, a long-time sales professional who's held positions at Hain Celestial Group, Dapple, Plum Inc. and Revlon, have joined Olika to spearhead sales efforts.
Dorward believes the pandemic's impacts on the hand sanitizer segment won't be fleeting. Prior to it, he shares that hand sanitizers penetrated roughly 20% of households. Due to the coronavirus, he projects penetration could hit 70% to 80% as hand sanitizers expand from people highly conscious of hygiene—doctors, nurses, and teachers and parents around sick kids, for example—to the general population. Dorward says, "When we talk to retailers, their sense is that the category has grown anywhere from 3X to 5X relative to where it was before, and this is on an ongoing basis." He predicts retailers that weren't in the hand sanitizer category will enter it and retailers that were in it will be putting hand sanitizers in many areas inside their stores "to remind consumers that hygiene has an important role to play."
Pre-pandemic, Olika was in almost 700 retail doors. Last year, the brand told Beauty Independent it was on pace to be carried in 1,750 stores and quadruple annual revenues. Olika is currently sold at Anthropologie, and on Target's website and Amazon. The brand has eight stockeeping units priced from $6.49 to $7.99. It's considering releasing an option under $5 to broaden its reach. Adhering to the Centers for Disease Control and Prevention recommendation that hand sanitizers contain at least 60% alcohol, Olika's formula has 65% ethyl alcohol, but Dorward praises it for not having the alcohol stench that consumers are accustomed to from competitors. Sustainability is a focus of Olika, and the brand is moving away from single-use secondary packaging and toward refillable capabilities.
"We have a bold aspiration to be America's favorite hygiene brand, and this year is our moment to meet demand and help consumers reimagine how to include hygiene in their life every day and adapt hand sanitization into a daily habit," says Dorward. "We are able to do so with efficacy and an understanding of elements that are important to them, whether that's design, fragrance or sustainability."