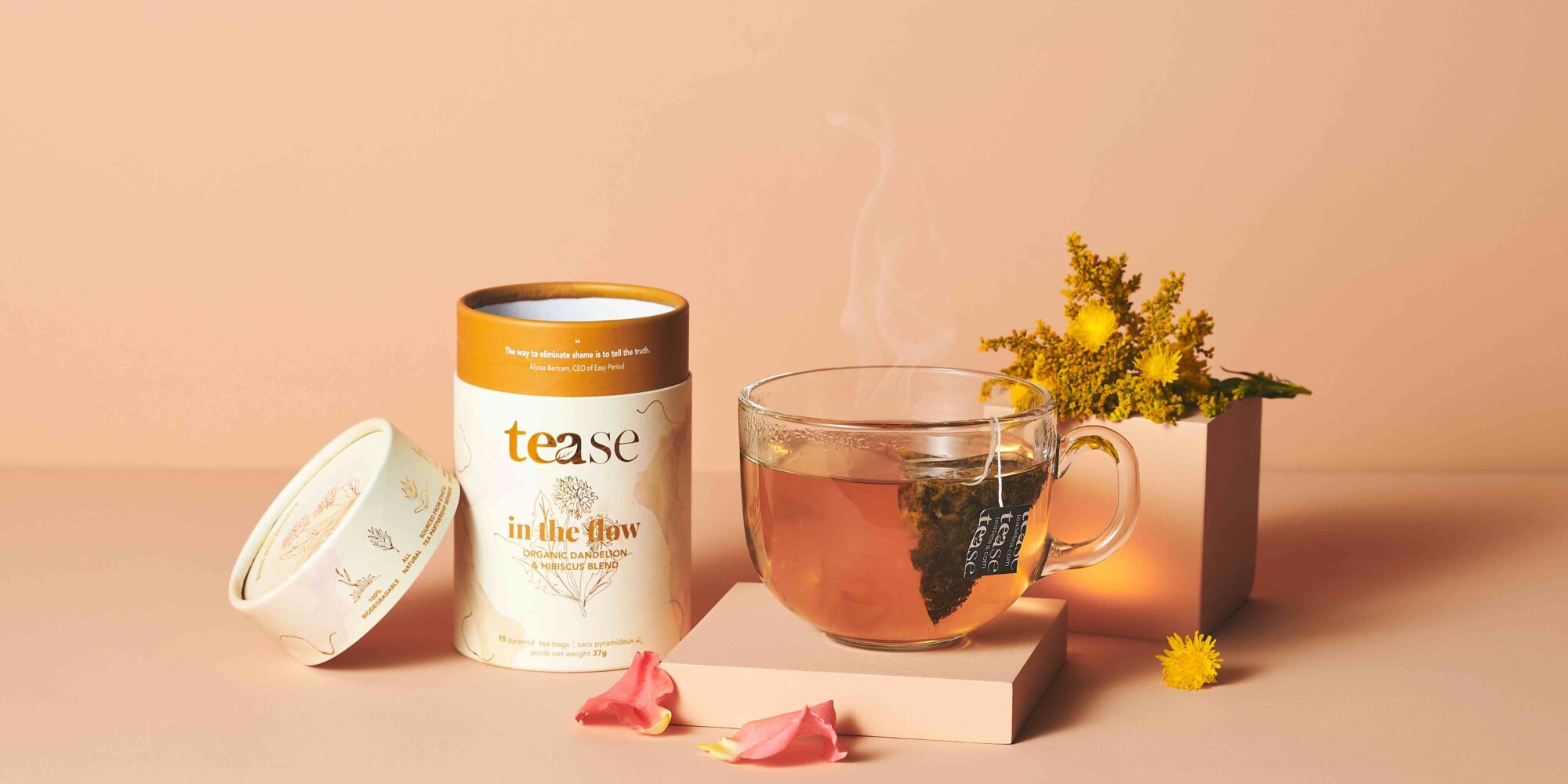 How Beauty And Wellness Tea Brand Tease Transformed Its Business To Be Retail-First
Go to retail, omnichannel champions in the consumer packaged goods segment advise. If only it were that easy. Many of the barriers to entry in retail that existed when direct-to-consumer distribution boomed haven't disappeared now that the DTC-focused model is fading. A difficult one for emerging beauty brands is they must win over retail gatekeepers to break into stores.
Sheena Brady, founder of Tease, knows that barrier all too well. She spent years pitching her tea brand to retailers to little avail. To change the brand's retail trajectory, she overhauled its packaging, product format and margin structure last year, and has concentrated on retailers such as The Detox Market that solidify its beauty and wellness positioning. "When you think of Tease, we want you to think beauty and wellness," says Brady, who left her merchant success team lead position at Shopify last week to work on the brand full-time.
Beauty Independent talked to her about how the overhaul has helped Tease, which is projected to generate roughly $5 million in sales this year, get picked up by a couple hundred stores, its social impact, bestsellers, push into beauty, ideal distribution breakdown, good and bad subscription box experiences, and goals for the future.
How did Tease start?
I started Tease back in late 2013. It was truly a creative escape more than anything from a very demanding career in hospitality at the time. I worked up through the ranks in many roles, being a very ambitious person by nature. I was working 10 to 12 hours a day six to seven days a week. I very much subscribed to coffee culture to get through it. I was probably drinking six to eight coffee cups a day. I didn't prioritize my health. Over time, that wasn't sustainable, and I found myself spiraling into anxiety issues.
Fortunately, the journey led me to opening up the biggest tea program in all of Toronto at Shangri-La Hotel. I was asked to implement really beautiful cultural tea rituals. I didn't even drink tea at the time, so I knew I had my work cut out for me to understand the landscape of tea and botanical ingredients. I enrolled to become a certified tea sommelier. It was an eight-month program. Through that process, I completely fell in love with the world of tea. It clicked to me that, whatever you are doing, there's a tea for that.
The next thing I knew I was experimenting and creating my own unique blends out of my super small condo in Toronto. I was trying different formulations to sleep better and help improve my energy. I started my business while still having a very demanding career. I ended up leaving the hotel industry to pursue a career to pay the bills while I was growing Tease. I worked at Shopify and grew my business in parallel with working there over the course of eight years into a $2 million business.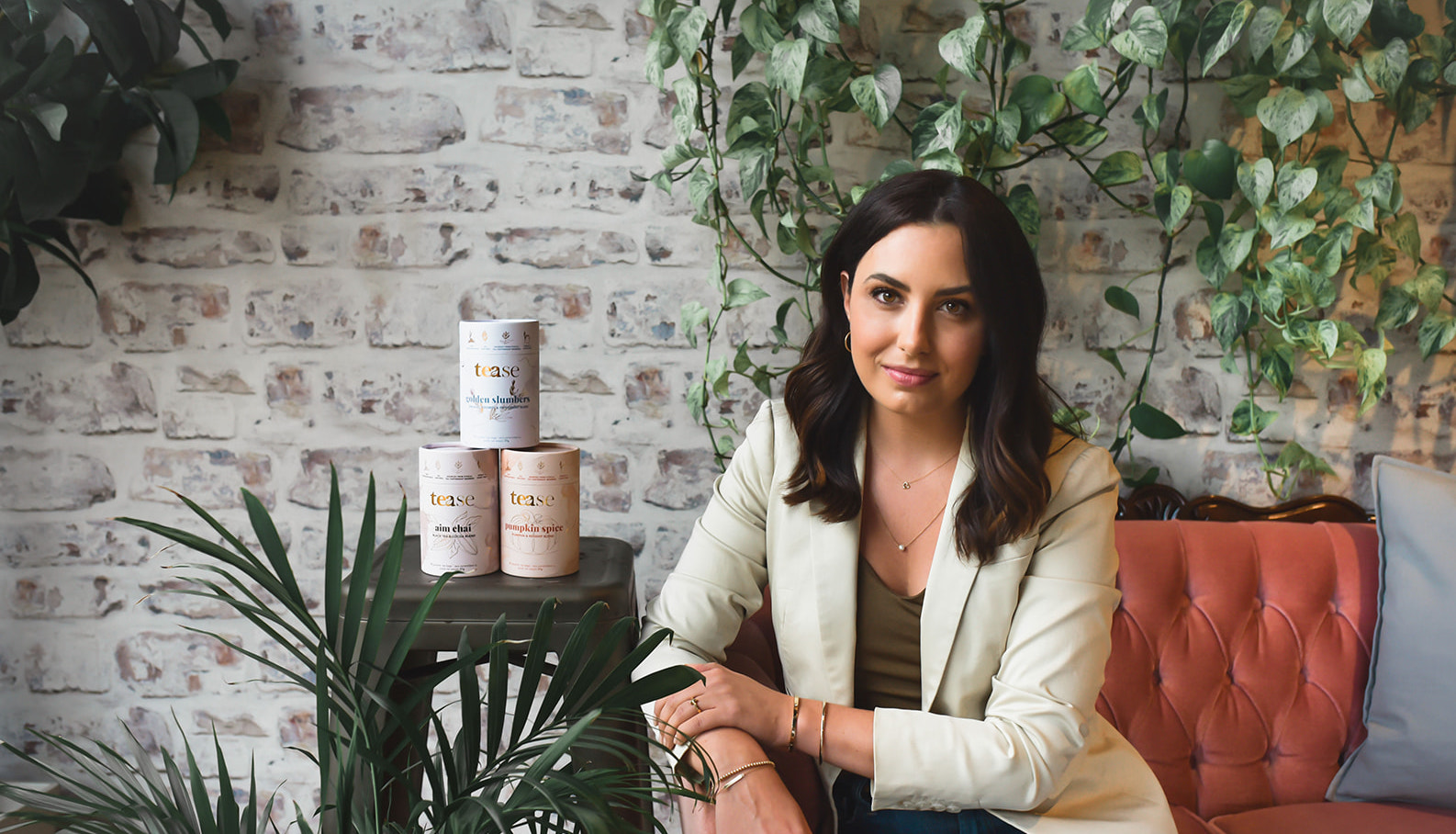 Why did you decide to work at Shopify while building the brand?
I had no business starting a business, candidly. I was the first in my family to graduate high school, let alone college. At college, I dropped out of business administration at first. I actually ended up going back to school for hospitality. I didn't have peers at the time doing something similar by starting a business. I didn't have any mentors. I thought, "Can I get a job that will teach me core business skills while I build this business?"
I started Shopify with an entry-level job in 2014. I was customer support and on the phone with merchants. I was there to help them through all the problems with their business online. If they could overcome these issues, I thought I could, too. While I was helping them succeed, I was teaching myself how to succeed.
Tell us about Tease's social impact.
We've been a social impact company since before I even know what that word meant. I had a very complicated upbringing, and when I launched my business, it was important to me to pay it forward even if we barely had enough profit to do it. Our mission at Tease is to invest in women. The way I did it in the early days was to volunteer at different organizations or offer product donations.
In 2019, we got more intentional about our social impact and built a sister organization called Founders Fund. We created this way to invest in women founders by providing programming, mentorship and grant funding. To date, we have raised and distributed over $200,000 in programming, mentorship and grant funding for women founders.
Beyond our social mission, we like to think that, when we know better, we do better. In 2021, amid the supply chain crisis, we decided to reevaluate everything we do from the ground up with our products. Through that process, we developed the first fully biodegradable and refillable tea collection. We created this Instagram-worthy packaging that you never have to throw away. It's a lower price point per serving as well. Tease became the first certified B Corp tea company in Canada last year.
What's been your distribution strategy?
For omnichannel in our early days, we experimented with pop-ups, online and retail. With retail, we struggled big time. That was a channel we could never crack for six years. We did a lot of research about why we were having such a difficult time getting in the door.
The format of our tea and our packaging wasn't hitting the mark for retailers. The packaging was kind of flimsy, and it would fall on shelves. When you are selling loose-leaf tea, you have to educate consumers that they need an infuser and tea pot, and it felt too difficult for retailers. Online, we didn't have that problem.
When we had the old format of loose-leaf tea, we had 10 retailers. After rebuilding our product from the ground up, we launched into 200 retailers in September, including Indigo, one of our biggest retailers. We are in the process of launching with The Detox Market.
Partnerships are a huge part of what we do as well, so working with high-profile influencers sometimes to cocreate a product. Jillian Harris, a massive Canadian influencer, we are being featured in her subscription box and cocreating a product with her.
Have you had a partnership that's been particularly successful?
FabFitFun is an example. In 2016, when we were not very well known, FabFitFun had a massive audience of customers that really care about lifestyle wellness-centric products, so partnering with them was a really big deal, not necessarily for their subscription box, but for their marketplace. For a Canadian brand, if it wasn't for working with them, we wouldn't have had as big of an American audience as we do today.
Within two years of being on their marketplace, we were able to increase the audience on our website in the United States by over 40%. We made sure the FabFitFun audience could find more blends on our website. Even though the margins can be tricky, you really have to look at it as a customer acquisition strategy. You have to do a very thoroughly cost analysis. Even if you are only going to break even, if you can bring on lifelong customers, that's a risk we will take.
You worked with Alltrue, a subscription box that closed. In light of that closure, how do you view the subscription box business today?
It's never been harder to have a subscription box business model than it is today. Between the supply chain crisis that is still alive to the increased costs of goods, I don't know if subscription boxes are sustainable for the long term. I see the direction where some of them are going where they conflict with some of our values at Tease. We had worked with Alltrue for three years, and I have very strong opinions about that whole ordeal.
Out of the gate, they were one of the best partners we had ever worked with. We genuinely felt their values matched their external marketing, and the brands they curated were exceptional. When the supply chain crisis hit last year, we were in one of their boxes with a hero product, and we sold thousands of units to them. Our product was delayed getting to them, and I remember being so scared because they had every right to terminate our contract. They were not only understanding, they were very responsive. They helped us with our shipping issues.
When we heard they were filing for bankruptcy, we had just gotten our final payment from them three weeks before. I was super thankful that happened because I saw that so many businesses hadn't gotten paid. I did a quick Instagram post and put a call out saying that, if anyone was impacted and wanted to chat, I could share my learnings. I helped seven women business owners create a strategy for getting what they could.
At the same time, we were working with another partner that said, "Oh, your products are late, there's a $20,000 fine," which is truly difficult for a small business owner. Three years ago, we had another partner in the process of filing for bankruptcy. I had a lawyer craft a release of claims document, and we used it to say that, if we didn't get the full amount, we want a minimum amount, and if you pay the minimum amount, will leave you alone, but, if you don't, we will keep pursuing you. I shared this approach with other businesses, but I also encourage them to take their story public.
The thing that was disappointing is how Alltrue treated their team and vendors. The founders went radio silent. It was truly a massive shock, especially for a company that promoted the ideas that Alltrue did. The founders didn't so much as release a statement. I guess, from a legal standpoint, it does make sense, but I also feel like you have a moral and ethical obligation to the customers that aren't getting their boxes and the team that helped you build the company to get it to where it was.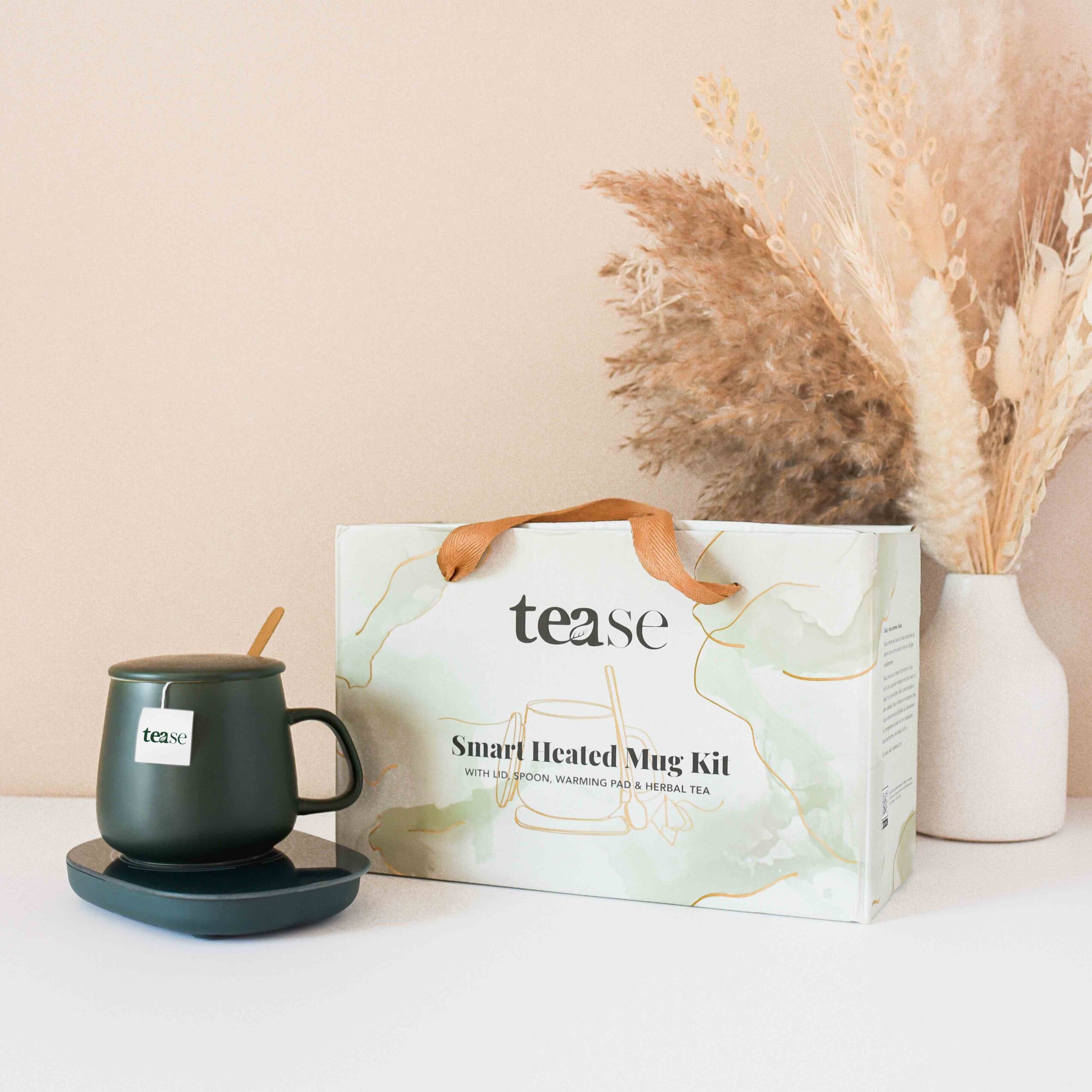 What are Tease's bestselling products?
For the tea blends, Self Care Elixir and Chill Out Cherry are hero products for us. The Self Care Elixir is a meditative, restorative blend. Its base is moringa, and it helps promote a sense of calm and well-being. Chill Out Cherry is formulated with ashwagandha to alleviate symptoms related to stress and get ready for a good night sleep.
Our bestselling accessory is the Smart Heated Mug Kit because of the big work-from-home culture. It's this mug that sits on a warming pad, and it heats your tea to the perfect temperature. When you are bouncing from Zoom call to Zoom call, you can enjoy your tea and not have to worry about it getting cold. We have gotten a lot of accolades for the product. It was featured on "The Ellen DeGeneres Show" in January as one of Ellen's favorite products.
How do you position the brand to possible distribution partners?
We really want Tease to be seen as an industry leader in terms of a consumable brand that's here to support the beauty and wellness space. You rarely see that with tea. The analogy that I like to give is Aesop. Aesop has become a leader in beauty by turning hand soap into an exceptional sensory experience. When you see its soap, you feel the sensory elements of it, and it's so moisturizing.
With Tease, we are working with the right partners to be seen as a leader in the same way. The Detox Market is an important partnership. They embody similar values and are leaders in the beauty space that has, in recent years, been expanding into wellness.
What customer acquisition tactics have been effective for Tease?
Customer acquisition has never been harder. It's more difficult than ever to have a cost-effective digital advertising strategy. Facebook ads are really just not nearly as important for us as they used to be. Where we've had a lot more success—and where it's more work, but worth it and more authentic—is micro-influencer strategies. We really zero in on our demographic buckets with influencers in nutrition, yoga, beauty and wellness. We create cohorts of influencers and shower them with Tease products.
We ask for nothing in return ever. We just say that we want them to try it in their everyday lives, and if they have feedback for us, let us know. If you feel compelled to post, that's great, but you don't have to. It's been a great acquisition strategy because, if they love the product, it's organic for them to share it.
We've come to realize that, being a CPG brand, we have to give away as much of our product as we can for the lowest cost possible, try to be careful with our margins in the process and track our influencer strategy to see the purchases driven by it. The results are showing that it resonates better than any Facebook ad if people are posting the products in their everyday lives.
What's helping you drive retail sales today?
Shelf talkers is a big one. That came in the last year in our journey to be retail-first. Our refill program is also important. I've seen a lot more retailers, even independent retailers, looking for refillable options. When you have a refill program, customers are more likely to become repeat customers, and that's a win for retailers and the environment as well.
We are very intentional about having higher than average margins for retailers. So, when you are a retail partner for Tease, your margins are 56% to 65%. So much thought went into our supply chain and costs. How do you come up with an MSRP for tea that people are going to want to pay for at full price while giving generous margins? At first, we were going to launch an MSRP of $19 for 15 tea bags. Then, we realized we weren't out of the woods with supply chain issues, so we took a risk to increase the MSRP to $22.
We did that because we knew that, if we stuck to $19, which may seem like a fair price for consumers, we would sacrifice retailer margins, and they would be less likely to carry us in stores. We all know that retailers are still struggling from the pandemic. It was really important for us to have supportive margins for them and also to establish ourselves in the beauty and wellness sector as a tea brand.
How much of Tease's business is from retail today?
Before we did this relaunch, retail was maybe 10%. Right now, it's about 45%. Obviously, most founders would say they want 80% online because that's where the margins are, but, realistically, I would want 60% retail and 40% online because I've learned the power of reach from working with the right retail partners. We wouldn't have that reach by being mostly online.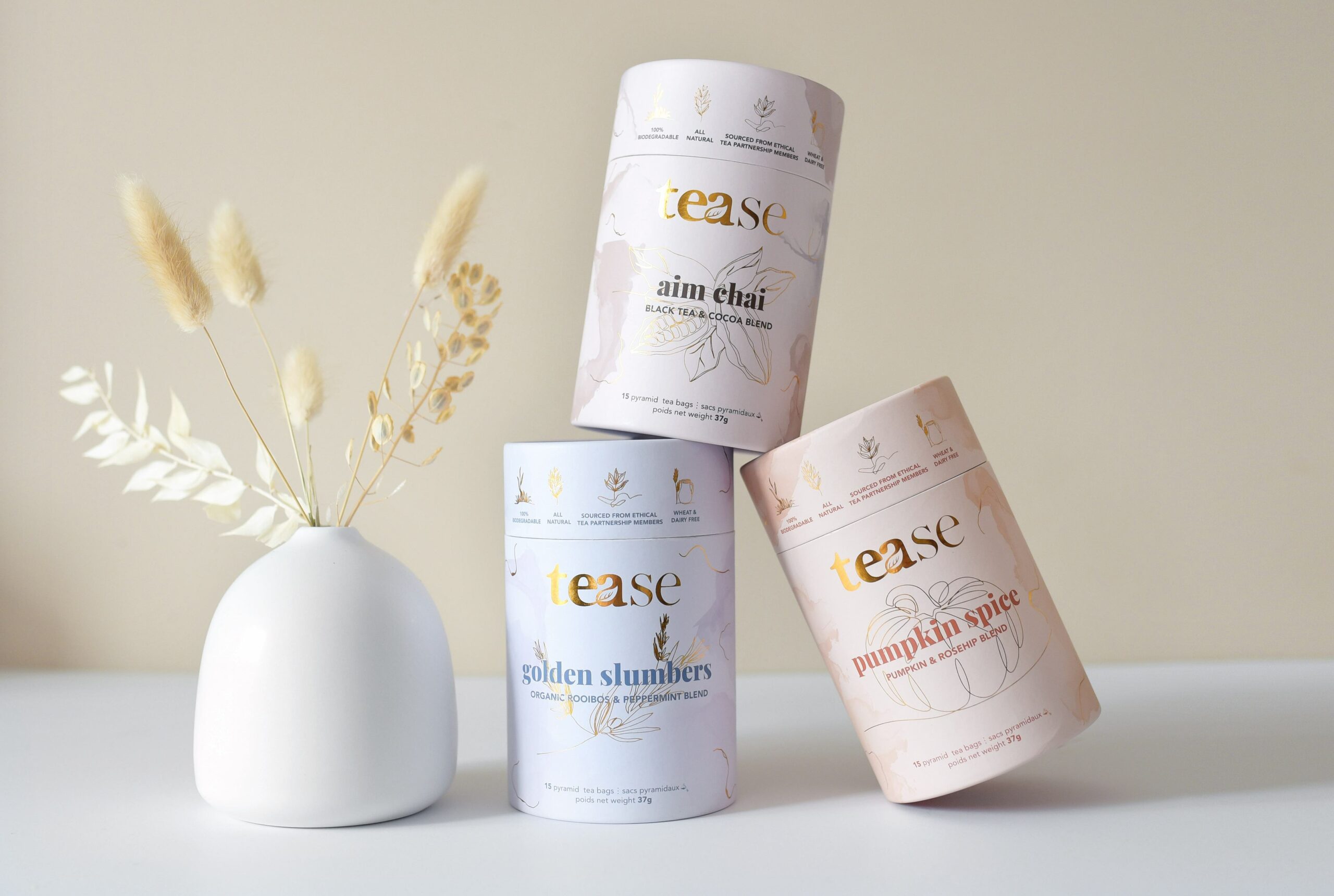 Coca-Cola, which acquired Honest Tea in 2011, announced the brand will be discontinued by the end of the year. What's your reaction to that?
I'm not surprised because, if there's anything I've learned in the last eight years, it's that tea is an incredibly competitive space. It's so difficult to get market penetration in. I remember having a conversation with Whole Foods a while ago. I was trying to get Tease into their stores, and I said, "Help me understand the economics. What would it take to have Tease at Whole Foods?" The person at Whole Foods said, "The thing you need to understand is that tea makes up less than 2% of our beverage sales. Coffee makes up disproportionately more."
It's no wonder why high-end grocery has been difficult for me to enter. They just aren't selling a lot of tea, and there are so many tea brands to choose from. That's why we are leaning into daily wellness rituals for our brand and how beauty ties into them. As we take up space in wellness and beauty, we have introduced bath soaks with chamomile, clay masks with matcha and scrubs with earl gray.
What are your long-term goals for Tease?
Over the next four to five years, I would love to grow into a $10 million to $15 million with a 70%/30% split of the U.S. versus Canada. I feel like we have just scratched the surface of the U.S. market. It's around 40% today. I would also like to be seen as a consumable goods leader in the beauty and wellness space. Right now, we are really trying to prove ourselves, and we are earning the trust of retailers and customers. It's a journey I'm really excited about.