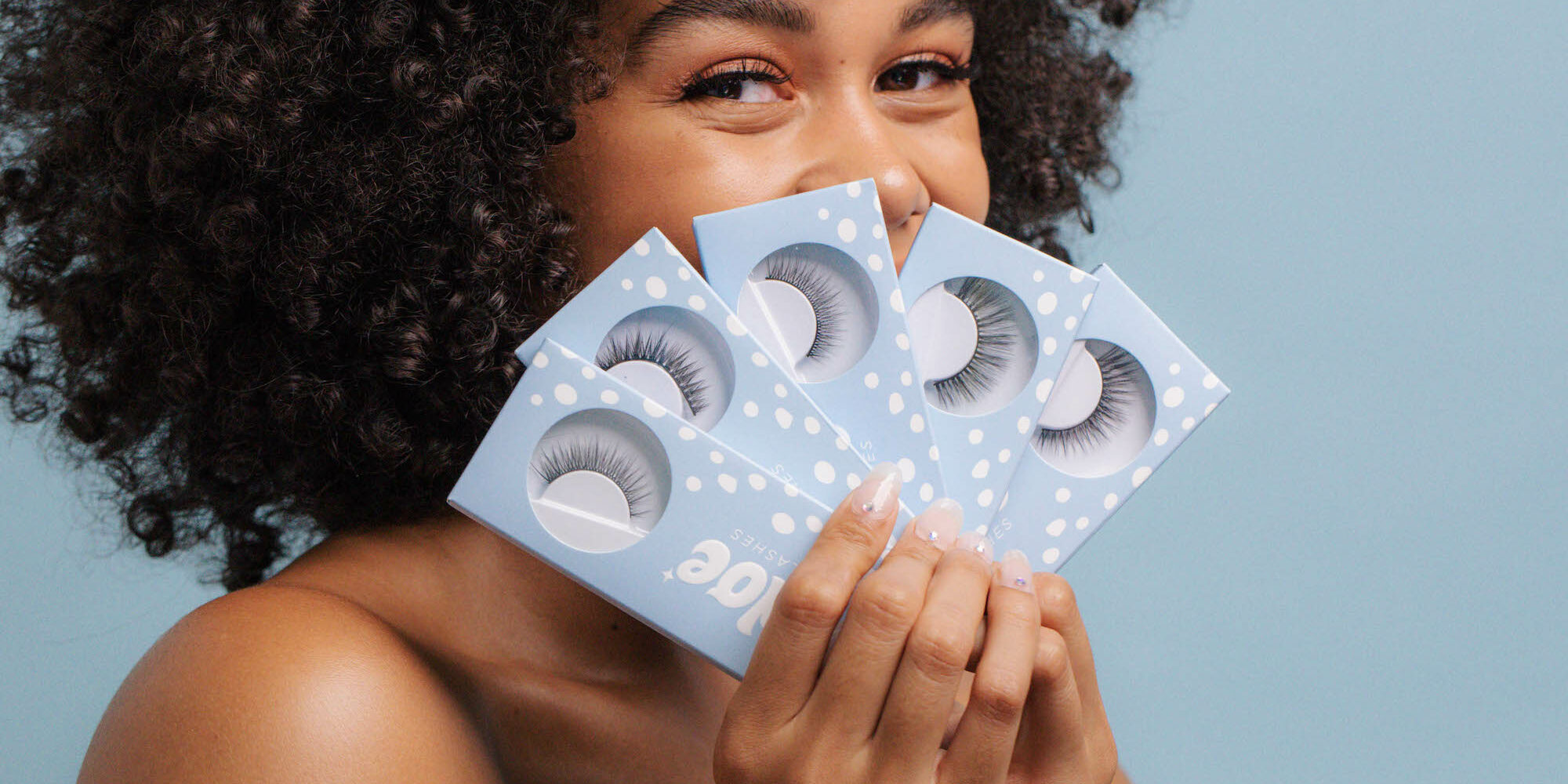 How Jason Wong Quickly Turned Doe Lashes Into A $15M Company
Jason Wong has always been a problem solver. So, when the 23-year-old noticed how hard it was for his girlfriend to apply her fake lashes, he sprung into action.
"I went down a rabbit hole of why people use certain materials, why they were made in certain areas and really breaking it down from a product design perspective," he says. He wanted to make a product that was easy to put on, comfortable enough to wear all day and affordable—something for first-time and seasoned lash wearers alike. "I started thinking, 'How do I solve all of these things in one single product?'" he recounts. "And that's really what led me to start Doe Lashes."
Before Doe Lashes, though, there was Doux—French for soft and sweet—which Wong took for a trial run in 2018. Doux had the same product as Doe Lashes: non-irritating silk lashes sourced from South Korea and bounded by a cotton band. Most false lashes use mink or polished acrylic, points out Wong. "I didn't want to touch mink at all because that's really cruel to animals," he says. "I landed on the one that I felt like was the lightest yet the most durable." Even with the lash material as a differentiating factor, Wong concluded Doux blended in with other brands on the market, and he embarked on an overhaul in 2019 to turn Doux into Doe Lashes and stand out from the crowds. "Everything was redesigned, creative was made from the ground up," he says.
Inspired by the muted, pastel aesthetic coming out of South Korea, Wong secured OhSeven, the South Korean design firm that gave Etude House, Innisfree and Dippin' Dots, a favorite treat of his, their signature looks, to revamp the design at a cost of roughly $20,000. He also enlisted the help of his friend and OG beauty vlogger Michelle Phan for her insider expertise. Wong detailed the brand's reinvention in a Twitter thread last year, writing: "We wanted a brand that was cute, friendly and really pops out when you first see it." The process took four months, and the brand relaunched in October 2019. After one year on the market as Doe Lashes, reports indicate the brand hit $15 million in sales.
Wong started Doe Lashes with just $500 and has bootstrapped ever since. "I went about it trying to stretch every dollar as much as I can," he says. The initial money was committed to product inventory and online domain. Wong's background in e-commerce, brand development and supply-chain management enabled him to handle roles other entrepreneurs might have to bring on employees or contractors to fill. He says, "There's a certain method to create projects, manage it, hire teams, manage the creatives, build a social media profile, build your marketing campaign, etc. Understanding how to do that very early on allowed me to start Doe and, now, push it to the market at where I want it to be a lot faster."
Any profits earned are funneled back into the business. "I actually haven't taken pay from the company since we started just because I want to reinvest every single cent that we have back into the business without taking funding," says Wong, adding, "We maximize how much we can put back into different areas of the company for growth based on their payback period."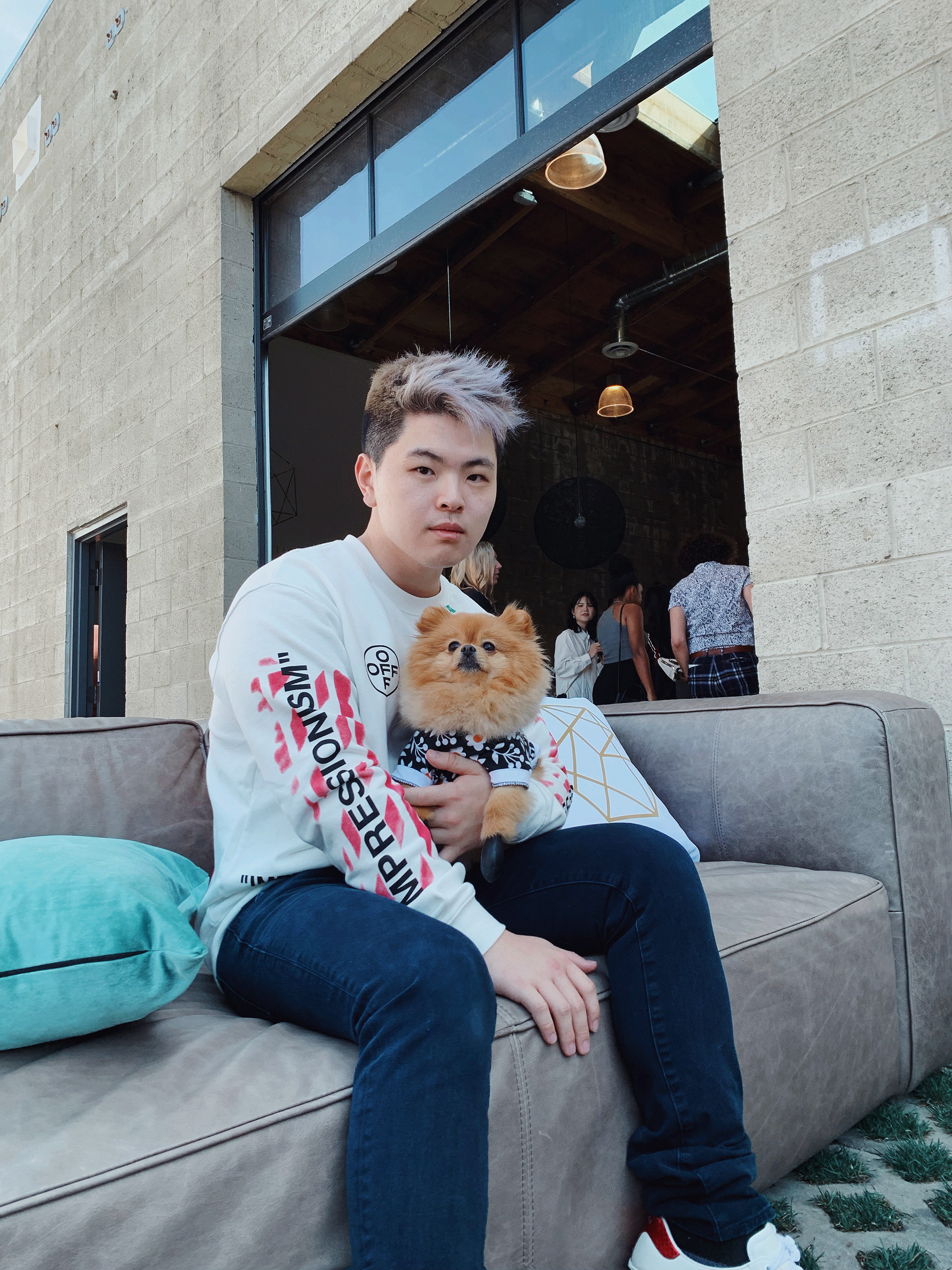 During the pandemic, Doe Lashes sales grew 3X from March 2020 to the end of 2020, discloses Wong. A big reason for the growth, he says, is that "people were wearing masks and the only thing they could see was their eyes. Eyeliner sales, mascara sales, and eyelashes sales went up…I believe the stat was like 150% across the market." The rise in sales led to some products being sold out for three weeks and prompted Wong to implement the automation tool Alloy to better track inventory. "On the surface, it looks like we're just a beauty brand, but, on the backend of our operations, we've built a series of automation systems to help alerts us on inventory forecasting: When we need to place orders and when we need to be aware that things are going out of stock," he says. "A lot of this tech also runs our marketing campaigns to make sure that we're always on track to launch specific items."
Wong's plans are to make Doe Lashes more technology-focused in the future. "Building our own software for example is one of the things on the roadmap to help drive efficiency across the board," he says. Another tech-focused aspect of the business that Wong calls his secret weapon is the brand's lash quiz that guides customers to the perfect style for them. "This quiz allows the brand to create profiles of customers to eventually market to them down the line with more personal details like recommending them stuff based on their skin type, eye shape, etc.," he says. "I think more people should definitely take advantage of that."
Wong mentions that Octane AI's Facebook Messenger and SMS platform was instrumental in tripling email signups and led to improved returns on retention marketing. TikTok has been another huge win for the brand. "I came from an influencer marketing background and the TikTok algorithm and the way they recommend products was unheard of," says Wong. Doe Lashes has dedicated someone specifically to create TikTok content. Wong breaks down that the brand has three different approaches to the videos: Demo'ing the product in a "raw, unfiltered way," an inside look into how the brand comes together and its manufacturing process, and producing content based on what's trending.
"The way that I look at social media is that Instagram is the more polished version. It's the storefront for your brand, people go there to browse what the product pictures are, what they look like being tried on," says Wong. "And TikTok is kind of like the behind the scenes of the brand." Wong shares that Doe Lashes is the 48th fastest-growing TikTok brand, and around 27% of its revenue is driven by the social media network.
Earlier this month, Doe Lashes issued an unusual rebranding announcement stating that it would be pivoting away from lashes and toward mustaches to capture a new audience. The announcement also revealed the brand was changing its name to Doe Staches. There is actually no pivot or renaming, though. The announcement was an April Fool's joke, a very effective one at that. It caused the brand to double its daily benchmark revenue. Wong says, "It was quite a success considering we didn't really spend much money on paid advertisement on that campaign in particular."
Kidding aside, Wong does hope to expand Doe beyond the lash category to evolve it into a lifestyle brand concentrating on comfort. Right now, the company offers 12 lash stockkeeping units along with reusable cotton pads, headbands and cloud lamps. Plushie stuffed animals and possibly contact lenses could be next. "I feel like lashes have its limitations in this market and the bigger goal for me is to translate the same principles that we had in building Doe Lashes into building, Doe Eyes which is the ultimate goal for us," he says. "Of course, we're not trying to pivot our focus away from the core product that we're offering, but we felt like, in a sense, people really like our brand for the identity that surrounds it."
Doe Lashes' cloud light is available at Urban Outfitters, and its lashes will enter the retailer soon. Wong's goal is to place the brand in Target stores in the future "when the timing is right." At the moment, retail revenues account for less than 1% of Doe Lashes' overall turnover.
International expansion is a goal, too. One way Wong does that currently is through exclusive licensing deals in various countries. "We're able to test the waters this way without fully committing to the expansions ourselves," says Wong. Eventually, he'd like to set up fulfillment centers in Europe and Asia to strengthen Doe Lashes abroad. "The drawback right now to appeal to those customers is definitely the cost to ship to those areas," he says. "So, we're really looking to lower that cost by setting up warehouses there, probably in a year or two from now when I feel more confident to take that step."