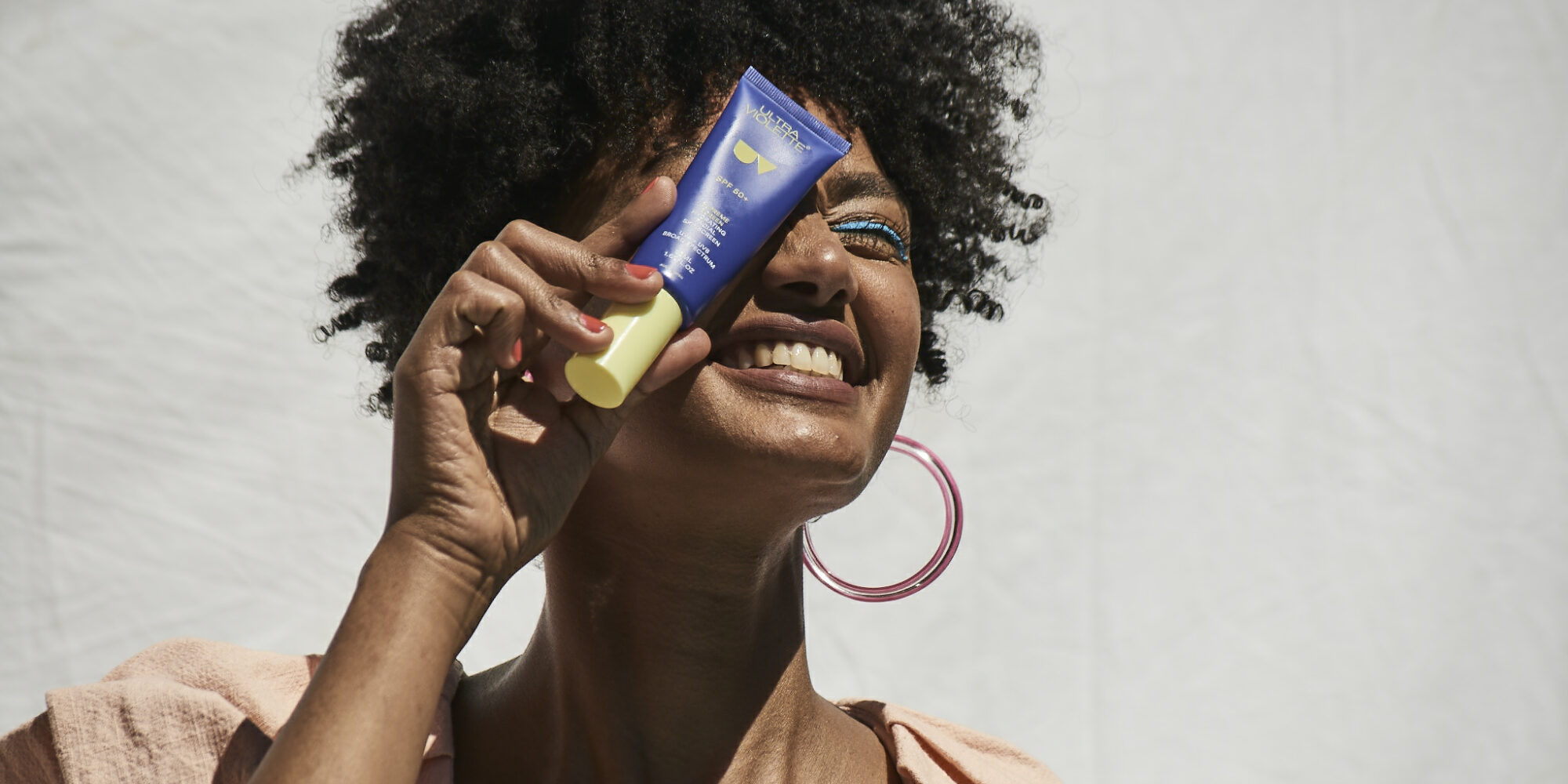 How Ultra Violette Became A Sunscreen Sensation Without Selling In The US
Americans, this article will disappoint you. Ultra Violette, the most sought-after sun protection brand to come out of Australia in recent memory, doesn't have any immediate plans to sell in the United States. Federal UV filter regulations are cramping its ambitions to enter the country. While Australia allows 30 UV filters in sunscreens, the U.S. Food and Drug Administration only recognizes two filters—zinc oxide and titanium dioxide—as safe and effective, and is evaluating data on the safety and effectiveness of a dozen others on the market today. Ultra Violette's promise, encapsulated in the term "skinscreen" that it's popularized, is to make skincare-style sunscreens that aren't a chore to wear. Filters not permitted in the U.S., including Tinosorb S and Tinosorb M, help it deliver on that promise. As a result, it's elected to forgo retailing stateside so far.
Ultra Violette is growing fast without a U.S. presence. Outside of Australia, where the not yet 3-year-old brand is available at Adore Beauty and Sephora, it's launched at Lane Crawford, Joyce, Space NK, Net-a-Porter and Cult Beauty. According to a figure in the Australian publication SmartCompany, the brand's revenue run rate for the 2020 calendar year was in excess of 2.5 million in the local currency or more than $1.8 million based on the current exchange rate. In 2021, Ultra Violette's sales are on track to climb 200% to 250%. One of its sunscreens sells every 30 seconds.
The brand debuted at Space NK in April this year and, by June, reported it outsold the rest of the sun care category fivefold. Its products Queen Screen and Supreme Screen are among the British retailer's top 10 products. Suze College, head of buying at Space NK says, "Ultra Violette is truly the brand of the moment when it comes to SPF." Beauty Independent talked to co-founders and beauty industry veterans Rebecca Jefferd and Ava Chandler-Matthews about what prompted them to create Ultra Violette, their strategies for global expansion, marketing efforts that have moved the needle, and why they're steering clear of exclusive agreements with retailers.
How did you two come together to launch Ultra Violette?
Chandler-Matthews: We worked together at Mecca in Melbourne, and we met at the private-label department there, where they made a couple of sunscreens. We identified an opportunity in early 2016. Obviously, through our work and research, we knew the sun was responsible for most of skin aging. We thought, "Why is no one talking about sunscreen being the most important skincare product there is?" The predominant message was sunscreen was for holidays, the beach, the pool and summer. At Mecca, we did a sun promotion in the peak of summer. No one was putting sunscreen on a pedestal as a category and talking about sunscreen as skincare.
There wasn't really a wardrobe of options. You might have one choice from a brand you were using. We really wanted to create a wardrobe of options that looked at sunscreen as a category from a beauty and skincare lens rather than a you-wear-it-in-summer lens. That's why came up with Ultra Violette and the subcategory skinscreen, which is high-functioning SPF that looks and feels like skincare.
Jefferd: Our formulation had to address a litany of problems we heard people experienced such as leaving a white cast or breaking them out or making their eyes water. On the other hand, we developed an opinion around a brand voice that needed to be fun, and not patronizing or fearmongering. It had to be a brand that you wanted to be engaging with every day and didn't scare you into using SPF.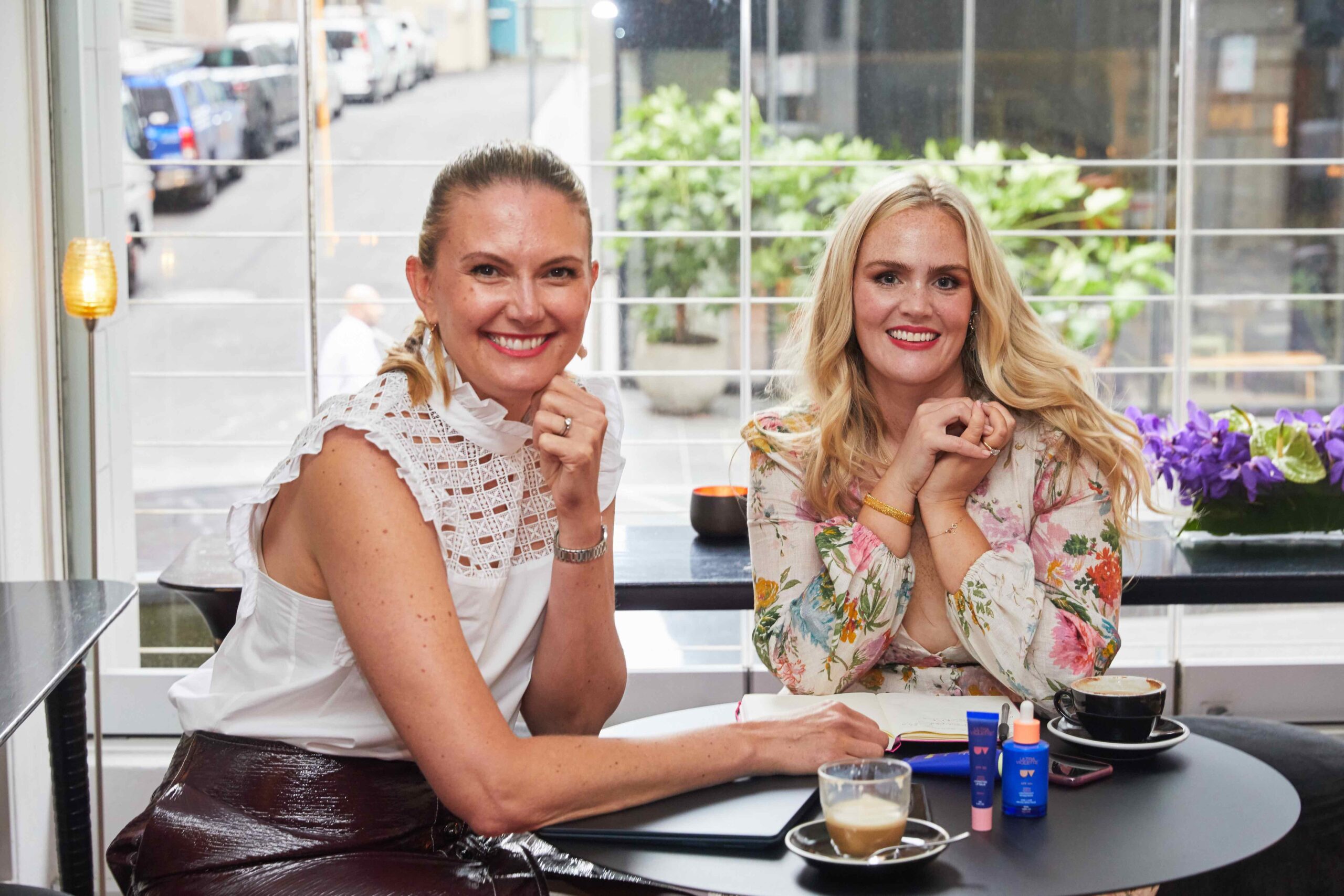 When did the brand launch and with what?
Jefferd: We launched in January 2019 direct-to-consumer only with a line of five products. We had three facial SPFs and two lip balms with SPF.
Chandler-Matthews: We probably would have started with more if we weren't self-funding it. It was basically all we could afford to start with. We also felt we captured enough skin concerns and textures, and had covered enough ground in terms of a wardrobe to start with. We would add to it guided by insights from our customers.
Jefferd: We had enough experience in product development to know that you can iterate yourself into oblivion. We could have kept going, but we were keen to get into market. We chose direct-to-consumer as our main channel at launch because, although all the products had been extensively tested by friends and family, we wanted to hear what consumers thought. In the first year, we did tweak all but one of the formulations based on consumer feedback, and we launched a body SPF at the end of the year, which we hadn't intended to do, but we got a lot of questions about it.
What was the response like to the launch?
Chandler-Matthews: The response was overwhelming. We did a mini launch and sold out quickly. The feedback was, "We had been waiting for a brand like this." I don't think we knew that people were as desperate for a brand like Ultra Violette as they were. At the time, there wasn't anything like it that was so lightweight and fluid that didn't leave a white cast at all.
On the flip side, we put fragrance in one of our products that people absolutely hated. So, we reformulated that. It was kind of nondescript really, but people were really hating on it, so we thought, "We better get rid of it." We didn't have a fragrance-free option, so we reformulated to make it a fragrance-free option.
How much did it cost to get Ultra Violette off the ground? Was it different launching your own brand versus creating products for others?
Jefferd: I think we put in around 400,000 Australian dollars [or roughly $295,000]. It was a joy to do it for ourselves, but, obviously, that comes with the risk and the stress. Ava and I didn't pay ourselves for a long time. There was a lot of worry about if we would ever make an income out of this or if we would be stuck with a warehouse of expired SPF. For me personally, it felt fabulous to do it on your own with a product you felt super passionate about with a person you love. Ava and I have a really great friendship.
What was something you did to make the launch successful?
Chandler-Matthews: I sat next to [Leigh Campbell, Mamamia's executive editor] at lunch. Mamamia has a really deep readership in Australia. This was before I was on Ultra Violette full-time. I told her about it, and she said, "As soon as you are ready to talk, let me know." I emailed her when we had nothing. She said, "OK, I want the exclusive." She wrote an amazing article and posted about the brand in a beauty Facebook Group. It snowballed from there. We didn't have any budget to do anything marketing-wise like Facebook advertising or activations. We just sent it out to a few people, and I spoke to Leigh. I guess it was the right time, right place.
Why does Ultra Violette look the way it looks?
Chandler-Matthews: I had an idea in my head, and it was about working with a designer who could understand us and that vision. We were developing this in 2017, and it was a sea of millennial pink, black and white. Don't get me wrong, there's nothing wrong with millennial pink, black and white, but we are quite vibrant people. In the sun category, you often see yellow and blue. Yellow is the sun, and blue is the ocean. I wanted to do an homage to the sun category with blue. We picked Yves Klein blue with pastel neons that are a bit of a flashback to Australia in the summer, especially in the 1990s, when you would see people on the beach with pastel neon zinc on their noses. For the packaging, we looked at shapes and components that were typically aligned with skincare products. That's how the design and packaging came to be.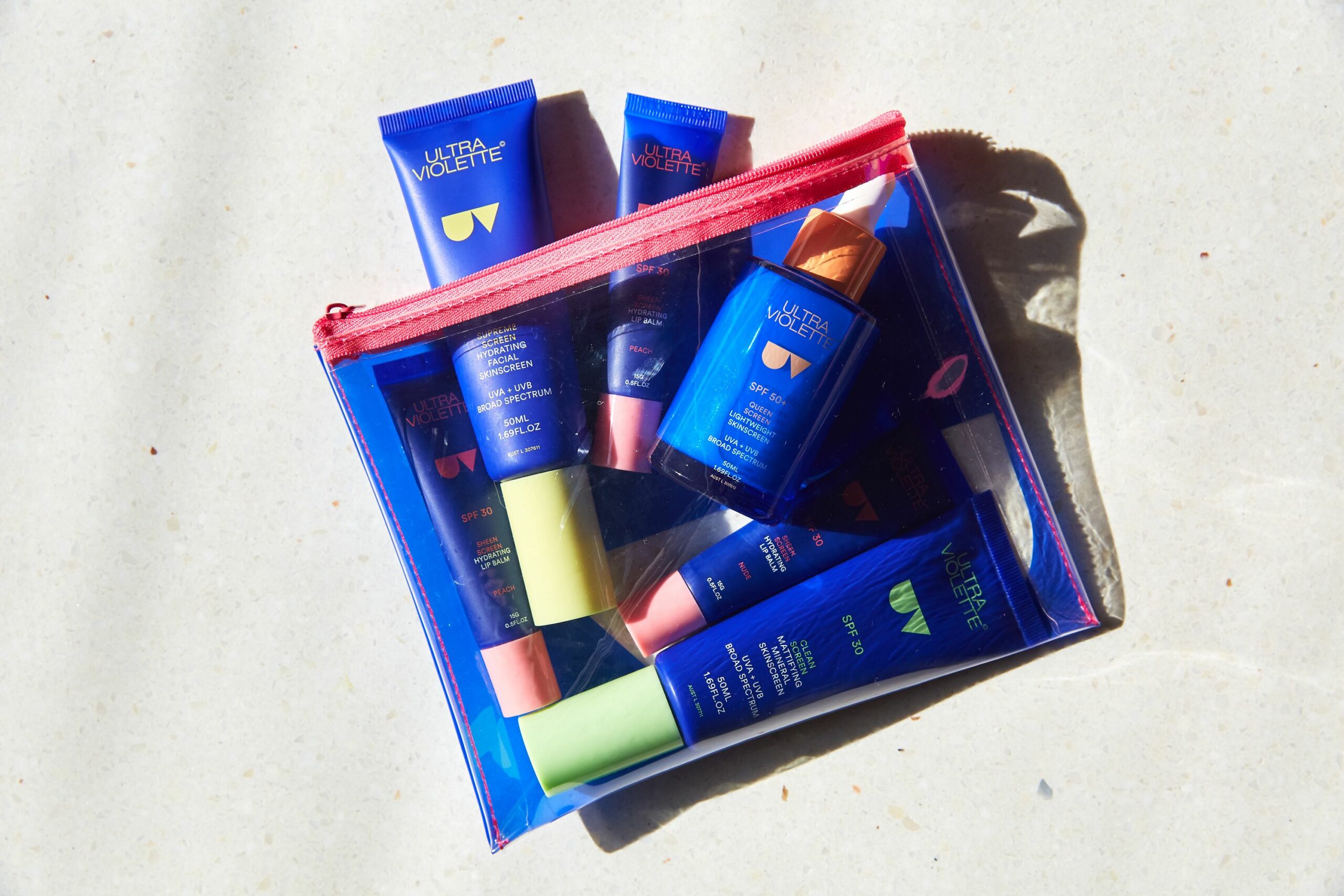 What did you think about going into retail?
Jefferd: We knew we would always eventually go into retail for a couple of reasons. First, retail is a really important credibility builder for a brand, particularly a new brand and particularly in the category of sun where a lot of people have had a bad experience in the past. We thought a retailer could help endorse the brand. Secondly, we knew that there would be some consumers who were really risk-adverse in the category and would need to touch the product before they purchased it. Although we knew our story would eventually lead to retail, we wanted to have consumer insight and cash flow so we weren't only waiting on 30-, 60-day terms.
Our first retailer was Adore Beauty, which is an online beauty retailer, and we launched with them four months after the brand launched. They had the biggest skincare database in Australia, and we were trying to align ourselves with skincare expertise. At the end of that year, we started talks with Sephora, and we entered Sephora in February of the next year in all of their stores in Australia and New Zealand as well as online. Sephora was important to us because, not only did they have brick-and-mortar stores all around the country, but we knew we wanted to be a global brand, and they had a global network.
How did you prepare the brand to go global?
Chandler-Matthews: I guess we were really naïve in the very beginning about how hard it would be to register SPF products globally. We were under the impression that Australian sunscreens are the best in the world—I still stand by that statement because they are the best in the world—but that doesn't mean we were going to get [approved for] other markets. In America, sunscreens are using SPF filters approved in the 1990s. The FDA hasn't updated their monograph since then. We have used the most modern filters in our products. We thought, "Oh, yeah, we will be able to sell in America." We can sell everywhere else but America.
We are asked 50 times a day when we are coming to the U.S. We already have a fan base in America, and people in America are getting their Australian or British friends to send Ultra Violette to them. We would love to be able to retail in the U.S. Now, we can't because we are using filters that are used everywhere else, but not in the U.S.
So, will the brand expand to the U.S.?
Jefferd: We get asked this question, not just by consumers, but also by investors. There is a lot of the world out there outside of the U.S. that we can access, so that is where we are focusing our time. If we wanted to go to the U.S., we would have to formulate using ingredients on the monograph, and we don't believe we would be able to achieve the beautiful formulas that people love about our brand. For that reason, we have decided to not pursue the U.S. at this point in time, and we will focus on the rest of the world. It's very sad, though. We would love to be there.
At the moment, we are talking to other retailers in the U.K. We are also looking at where our next major market will be. It will probably be somewhere in Europe or Southeast Asia. We are talking to retailers in both of those jurisdictions, and we will choose based on what is right for the brand. I was talking to someone who said, "When you set out on a global strategy, there are markets of influence that aren't necessarily the largest markets." For example, they mentioned Singapore is a really important market of influence in the Southeast Asia region. You crack Singapore, and it unlocks the rest of the region. We won't do all the countries in Europe or Southeast Asia at once. We are looking at markets of influence.
Have you taken on outside investment?
Jefferd: Not yet. Ava and I still own 100% of the business, and we have been able to use our operations to fund our growth. We have used the last two and a half years to meet with a lot of investors and, at some point, we will take investment, but we are also conscious of doing that when the time is right. We have heard a lot of stories about taking on too much too soon or too little too late. It's about finding the Goldilocks of investment.
We are now seeing who we get a good feel for and crystallizing what the strategic component of what an investment would look like. Six months ago, we would have needed different strategic support than we need now. So, that's a good reason to wait. We are not going to take money for the sake of it. We are going to take on investment in a strategic way that would supercharge the business.
What's it been like for you to run a business over the past year during the pandemic?
Jefferd: We were very fortunate in that we are a very young business at the start of 2020 when the pandemic hit. The biggest impact to us was that we launched in Sephora and, a month later, all of the stores closed. It was disappointing we couldn't get the momentum we wanted in brick-and-mortar retail. We had a lot of promotions planned that we still haven't done. We hope to do them at the end of the year.
Our volume didn't go down because we hadn't had the volume in the first place. We were still a very lean and small business. We didn't have an office. We had a small team that efficiently worked from home. The upside was we saw digital-capable retailers like Adore Beauty have an absolute boom in sales. Because we were a digital-first business, we were used to communicating online. We had a 3PL that was able to continue operating.
Another big impact of the year had to do with thinking about when the right time is to go for growth. It was a bit of a shift to say, "Now is the time." We have seen great sales in the U.K. Europe and the U.K. seem to be coming out of the pandemic, and they are purchasing at a rate that our retailers are telling us was happening before the pandemic. As a small brand, confidence is everything to keep up stock levels and hire people. We would have probably done that a year earlier, but now we are seeing the light at the end of the tunnel even though, in Australia, we are going back into lockdown. Hopefully, we can see a path out of this at the end of 2021.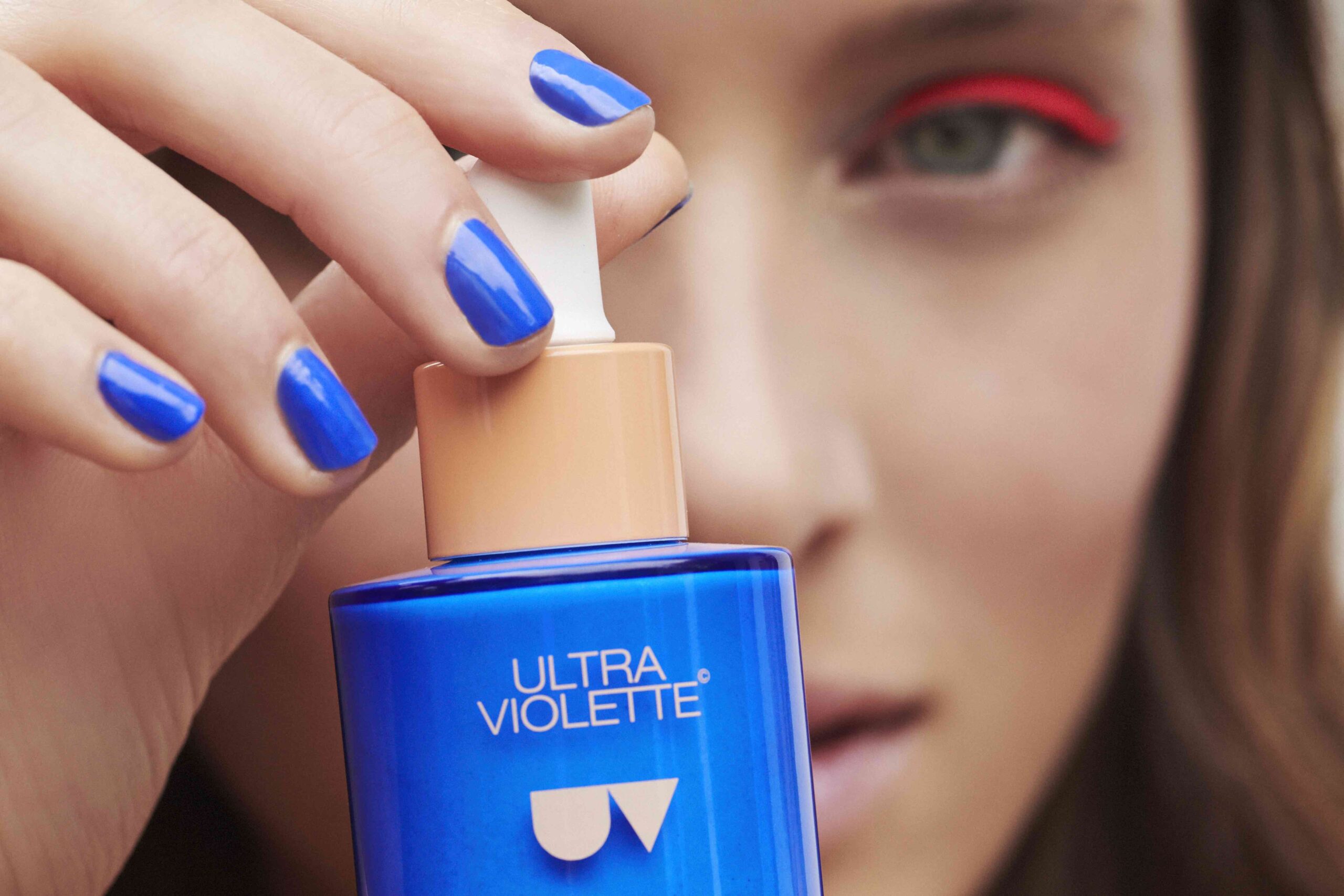 Do you have specific timelines for product launches?
Chandler-Matthews: I don't think we've ever had specific timelines per se. When we were in retail, there's very specific launch periods. March was makeup collections. You would launch skincare mostly in September. We have a whole bunch of ideas for Ultra Violette, and we see which one speaks to a specific time. We try to have one major launch a year. We are not going to make products to fill shelves with stuff that you don't need. We just want to make sure we have every person covered. We will release products based on consumer demand, interest and innovation. We aren't going to release a product for a specific time of year. If a product is ready in June, which is our winter, we will launch it in June. We aren't going to wait for November.
Jefferd: When you work on a calendar, sometimes you don't get the best outcomes because you might be rushing to meet a deadline. We make sure we are not just shoving another product out there. It has to be meaningful. We have the luxury of being a small, independent brand. We don't have the challenges of a global corporation meeting year-on-year growth. We can do what is right for the consumer, and it's great to be in that position. We have a major launch coming in October. We are taking the brand in a slightly different direction. We are looking at sunscreen and makeup with a tinted SPF range. It's been a couple of years in the making.
As people with retail experience, how do you think retail should evolve?
Jefferd: The future of brick-and-mortar retail is to have an entertaining experience and give something of value whether it's demonstrations or brand animations. In terms of online retailers, it's about content. How are they augmenting the purchase with content, whether it's recommendations or through beauty groups online that are informing purchases or diagnosing skin conditions? I want to partner with retailers that do those different things.
Chandler-Matthews: More broadly, I think that big beauty retailers, not any particular retailer specifically, need to get better at catering to small brands, and I think that is happening. I don't think pinning a small brand to a five-year exclusivity contract with a really high margin is the way to go to support new brands. There's such an influx of amazing cool new brands that won't do that, and there are amazing retailers out there that are going to miss the wave.
We aren't in any exclusivity contract, and that is a purposeful conversation we have with everyone. Exclusive product launches are a good way to go about it, but it makes me upset when I speak to people launching brands, and they sign their life away for three to five years with a 75% margin, and they aren't getting anything. That's a fast way to kill a brand.
What has worked for Ultra Violette from a marketing perspective?
Chandler-Matthews: We did something last year that worked so well. People could order a sample pack of three for 5 dollars that included shipping and, then, they could get that 5 dollars off the purchase of their next full-size product. During lockdown, people couldn't go to stores, and people are scared to buy sunscreen online historically. The other thing that has worked really well is engaging offline. We did a couple of pop-ups in key locations across Australia this year. We gave out frozen margaritas, merch and samples. People loved it.
What do you hope the brand is like in five years?
Chandler-Matthews: We want to be a loved brand. We want to be a brand that connects with people. I think, if our brand has made a small percentage of them wear SPF every day, then that's it for me. We get a lot of emails and messages from people saying, "This is the only product that has made me want to wear sunscreen every day, and it's the catalyst for me now wearing sunscreen every day." If we get more people doing that by going global, that's our goal.
Jefferd: We want an Australian brand to be a global owner of the skinscreen positioning in the market.