Hynt Beauty Joins Ulta Beauty's Growing Clean Cosmetics Selection
Ulta Beauty's assortment is getting more colorful with the addition of Hynt Beauty.
The clean cosmetics brand has entered 100 doors with its Duet Perfecting Concealer and Aria Pure Lipstick as part of the chain's Sparked program focused on emerging lines. Online, Hynt's selection extends beyond its in-store offering to encompass Finale Finishing Powder, Encore Pressed Foundation and Nocturne Mascara. The brand's Ulta Beauty debut is occurring as the retailer builds its clean beauty collection—Au Naturale, Pacifica and Jane Iredale are other brands in it—and anticipates implementing guidance for customers shopping it.
"Clean beauty continues to be a growing area of interest with our guests. Guests are engaging in a variety of areas within beauty including ingredients, animal testing and sustainable packaging," said Ulta Beauty CEO Mary Dillon during the company's fourth quarter earnings call. "While the demand for clean products is strong and growing, the landscape is challenging. Regulation, particularly related to chemicals, doesn't provide the clarity that guests need or want in this space."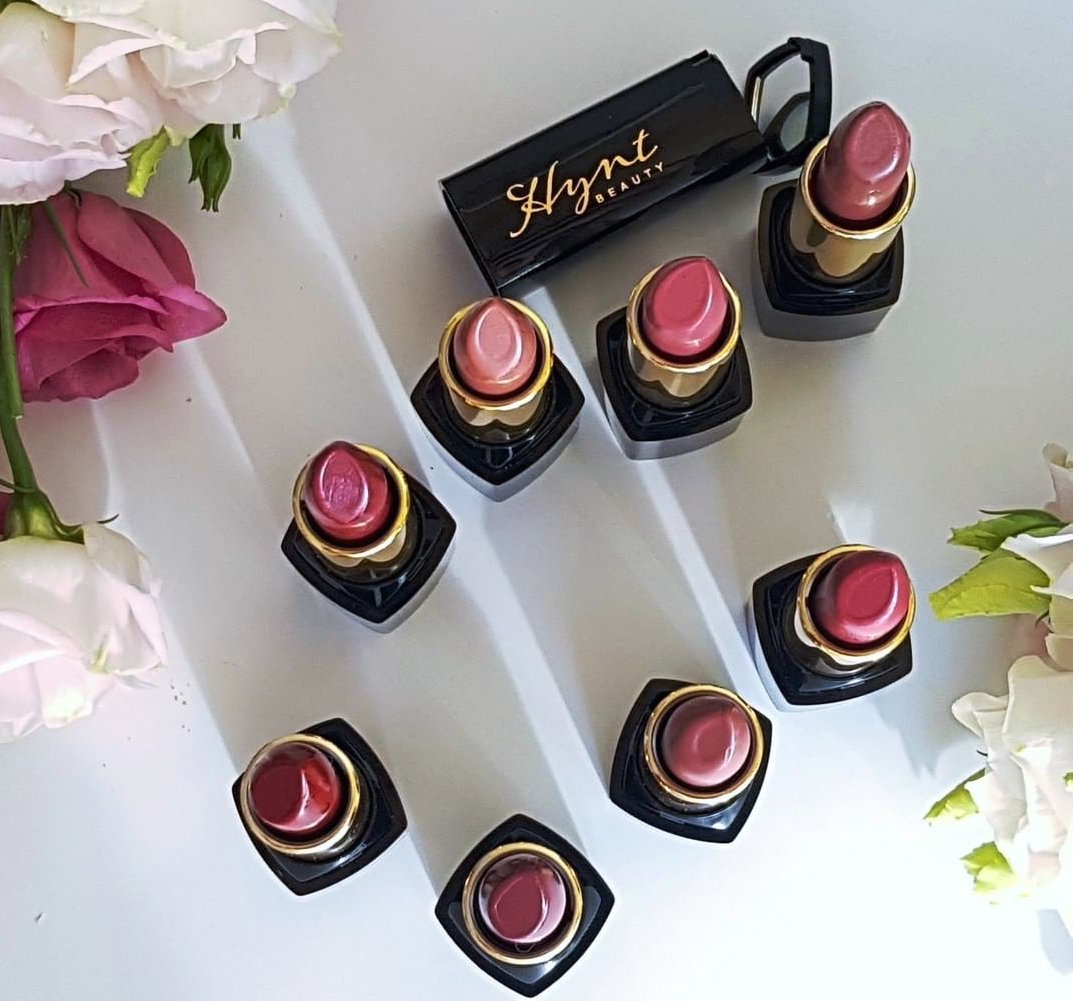 She continued, "Guests are seeking transparency and choice in the products that align to their personal values, but they need help navigating the complexities. So, in 2020, we intend to provide our guests with a framework to help them evaluate products based on what's most important to them. Our goal is to give our guests access to more choices, guide them along their journey and celebrate the brands and products that are aligned with this mission."
Hynt co-founder Meryl Marshall's journey to clean beauty resembles the journeys of many consumers who've experienced a health crisis that causes them to reevaluate their product choices. In 2004, she was diagnosed with an aggressive form of breast cancer. The diagnosis prompted her to change her habits both in terms of what she put on and in her body. Accustomed to conventional makeup brands, however, she wasn't thrilled by the aesthetics of the natural makeup brands she encountered in the market. In 2015, Hynt launched with black and gold packaging to inject luxury into the clean cosmetics segment.
"Guests are seeking transparency and choice in the products that align to their personal values, but they need help navigating the complexities."
Run by president, chief product officer and breast cancer survivor Marshall with her husband Craig as CEO, the brand began with 20 products and a far-reaching list of ingredients it excised, including parabens, carmine, bismuth oxychloride and artificial fragrances. Since then, its range priced primarily from $8 to $69 has doubled in size. Among Hynt's bestsellers are Sun Prep Broad Spectrum SPF 25, Aria Pure Lipstick, Velluto Pure Powder Foundation and Duet Perfecting Concealer. Marshall reasons Ulta Beauty opted for two shades of Aria Pure Lipstick and six shades of Duet Perfecting Concealer for its stores because the products suit an ample array of skin tones.
Unlike most emerging beauty brands headquartered in the United States, Hynt had a global vision from day one. It obtained European Union certification right way, and assembled an infrastructure to establish a presence in Finland, Germany, Norway, Hong Kong, Canada, the United Kingdom and elsewhere. Currently, 40% to 50% of Hynt's sales are international. The brand's sales are roughly evenly split between its direct-to-consumer channel and retailers. Worldwide, it's available in around 100 stores outside of Ulta Beauty.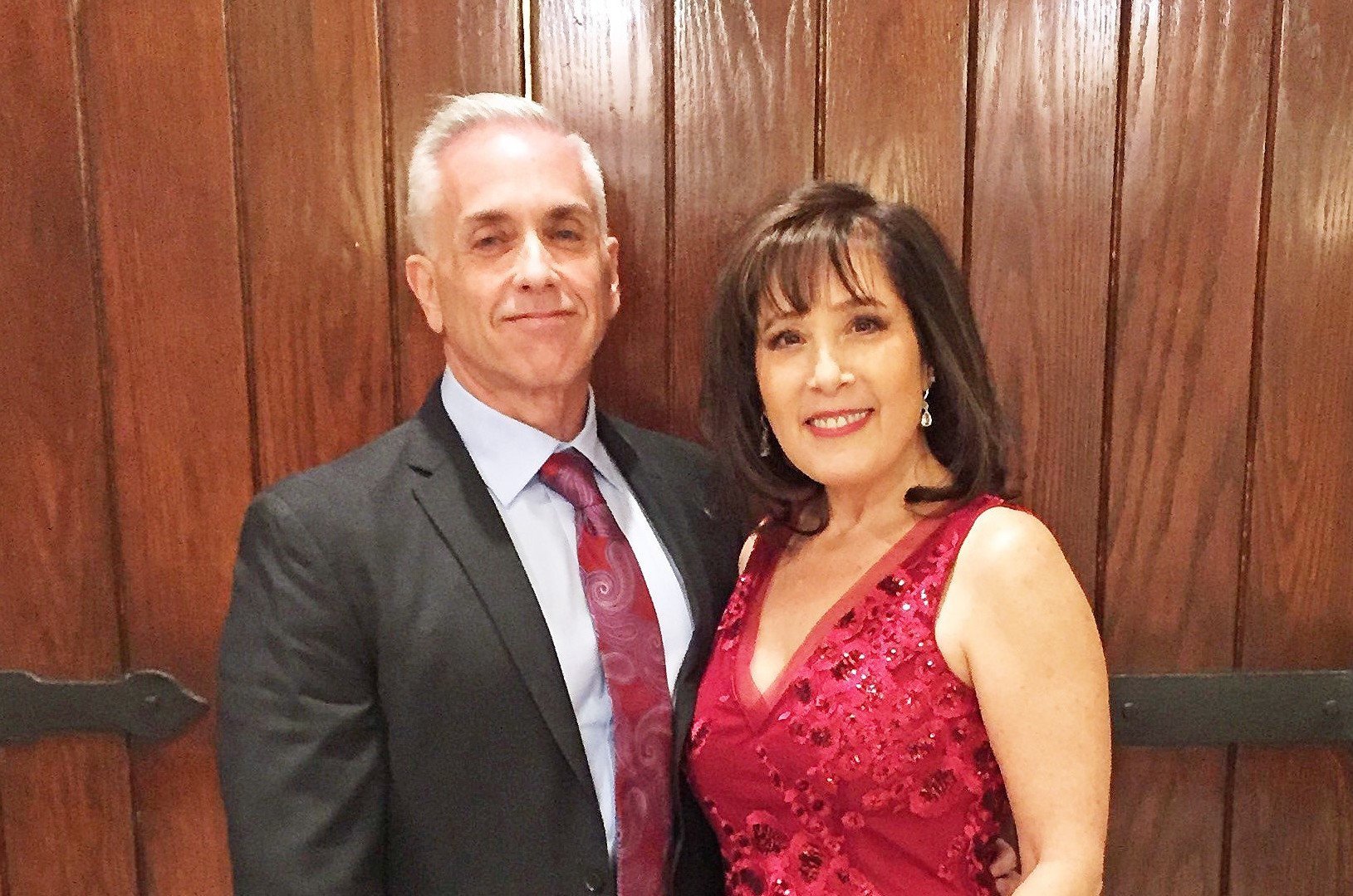 "It's very costly to do the EU certification, which hurt us in other ways, especially with constantly releasing new products, but I don't regret that," says Marshall. "I think it's great for awareness. We work with terrific makeup artists in the U.K. and the Nordic countries, and it provides global awareness for the brand."
Early on, the Marshalls figured the clean cosmetics segment in foreign countries wasn't as saturated as the segment stateside. That thesis proved to be correct. The brand has gained traction in the U.S., though, as well. In 2017, Hynt broke into The Detox Market, and Craig shares that the green beauty retailer's orders for the brand's products had been doubling and tripling prior to the coronavirus outbreak.
"We have earned people's trust. They know that, if they are going to try a new product from us, they can trust it's comprised of safe ingredients."
As a whole, Hynt's sales have been increasing by about 20% yearly, a pace that was forecast to persist in 2020. Economic uncertainty and retail closures have thrown sales forecasting for a loop, of course. Ulta Beauty's locations are temporarily shuttered. To support its rollout, Hynt had planned to double its social media advertising spend, and Marshall was slated to travel to Ulta Beauty stores to educate staff. Those efforts are on hold for the moment. Hynt expects to push forward with them eventually.
The pandemic has also complicated the brand's product pipeline. Hynt has concealer and lipstick shade expansions, a vitamin C serum and liquid foundation on the docket, but has delayed product introductions for now. Marshall explains, "We just want to be careful, cautious and considerate of the customers." Craig emphasizes, "We do launches in concert with the people we partner with, so we will get their input on when to launch and what to launch."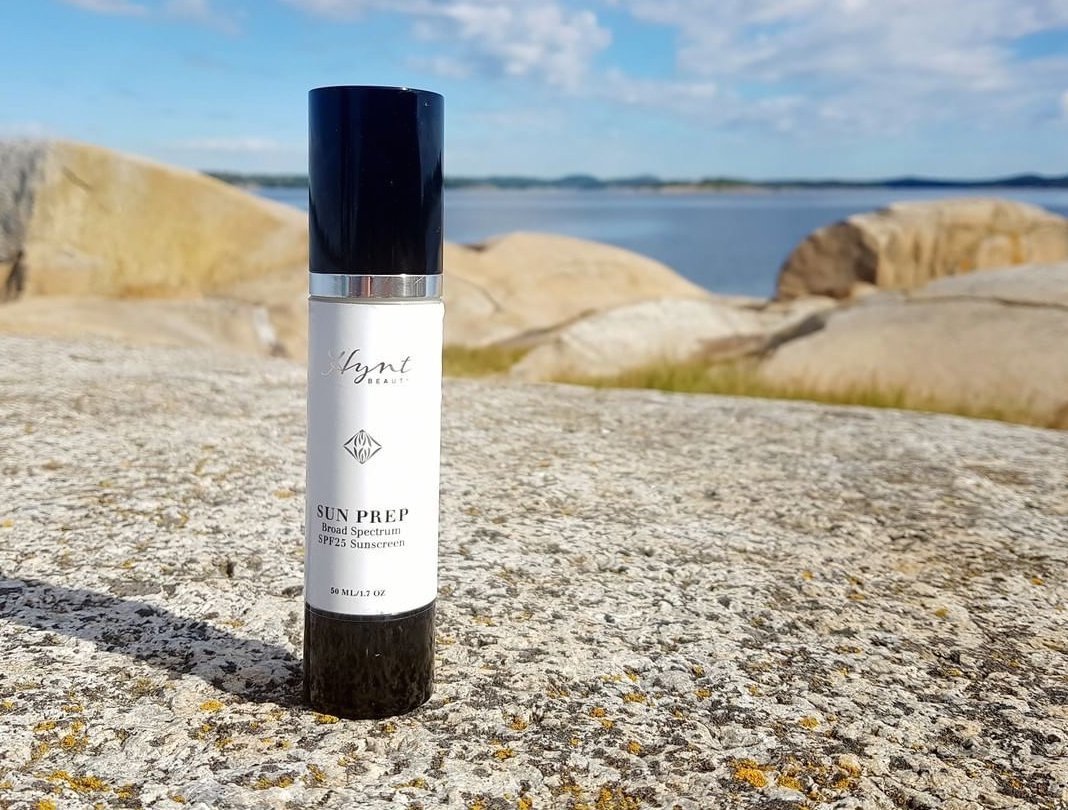 Hynt's core customers are women in their 30s, but the brand's customer base incorporates older women, too. Although clean beauty has been a leading trend for quite some time, Marshall points out makeup consumers are still switching to it. "There's a growing awareness that won't go away, and that's why Ulta has come to the realization that they have to bring this offering to their audience," she says. Craig chimes in, "We have earned people's trust. They know that, if they are going to try a new product from us, they can trust it's comprised of safe ingredients. I think that's a big factor in the success of the brand."