Nine Indie Beauty And Wellness Brand Launches
The beauty industry has been in recovery mode this year. In the third quarter,
data from the The NPD Group shows that prestige beauty revenues in the United States
reached $4.9 billion
,
a 25% increase from the same period a year ago. Partially motivated by the promising numbers (as well as the inspiration that's present among entrepreneurs even in bearish times), would-be 
b
eauty founders continue to bring brands to market across categories, including makeup, skincare, body care, and wellness, where ingestible and topical products are multiplying. The pace of brands hitting the shelves can be overwhelming, so the editors of Beauty Independent have done some vetting for those trying to keep track. Here are nine new brands we've got our eye on and think you should, too.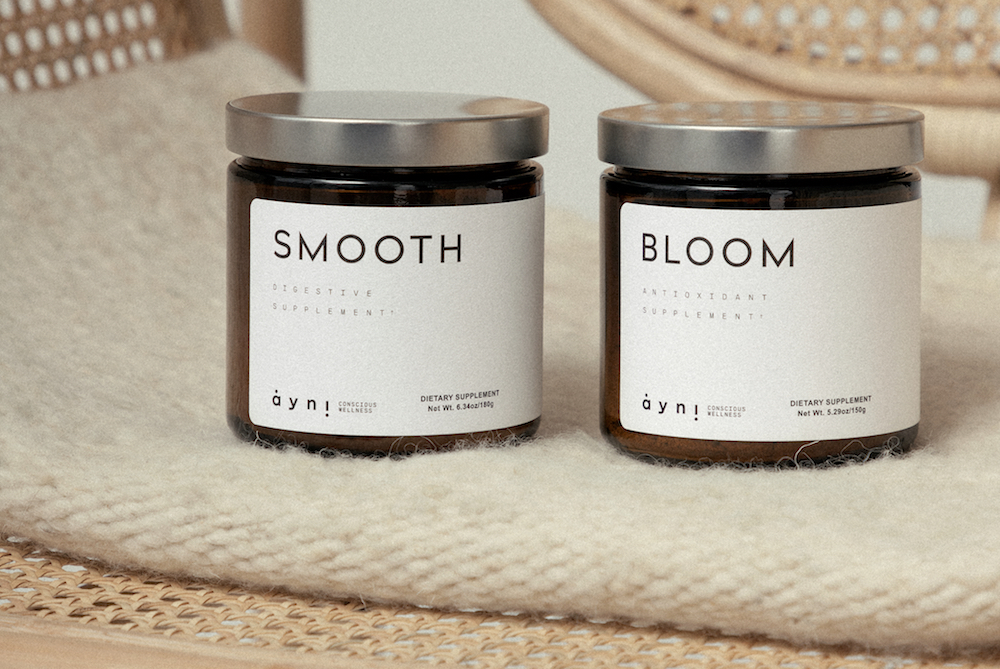 Siblings Eugenia and Juan Cesana were born in Argentina and spent their childhood in Buenos Aires in the care of their grandfather Carlos, a naturopathic doctor and pioneer in the supplement industry. They also worked by his side for a decade a the family supplement company. Now, they've entered the beauty industry with Ayni, which is centered on South American ingredients they discovered from travels across the continent. 
"From the tropical Andes to Patagonia by way of the Amazon Rainforest, this part of the world is a biodiversity powerhouse with potent medicinal plants," says Eugenia. "Some of these such as maca or acai are fairly well known on a global level, while others like our hero ingredient the maqui berry from Patagonia, which is exclusively wild harvested by the indigenous Mapuche community in Southern Argentina, are still widely unknown."
Eugenia says Ayni has direct relationships with growers in Peru, Brazil and Argentina, allowing the brand to keep its supply chain short, thereby enabling it to obtain the freshest ingredients, and partner with responsible and ethical suppliers careful to protect the environment and communities. Currently, Ayni is available through its own website and Latina-founded conscious e-commerce platform Pildora. Eugenia mentions Standard Dose and Rêve En Vert as on Ayni's list of dream retailers. 
Launched in the spring, Ayni is starting with two supplements: Bloom is formulated with antioxidants and adaptogens to boost energy, glowing skin, the immune system and cardiovascular health; and Smooth is powered by eight anti-inflammatory and adaptogenic superfoods to support gut health, digestion, the immune system and beauty from the inside out. Bloom and Smooth retail for $59 and $55, respectively. Eugenia teases there's more to come soon. "We are in the early stages of development for a new product which is my favorite so far," she says. "We can't share too many details yet except it's in a new category."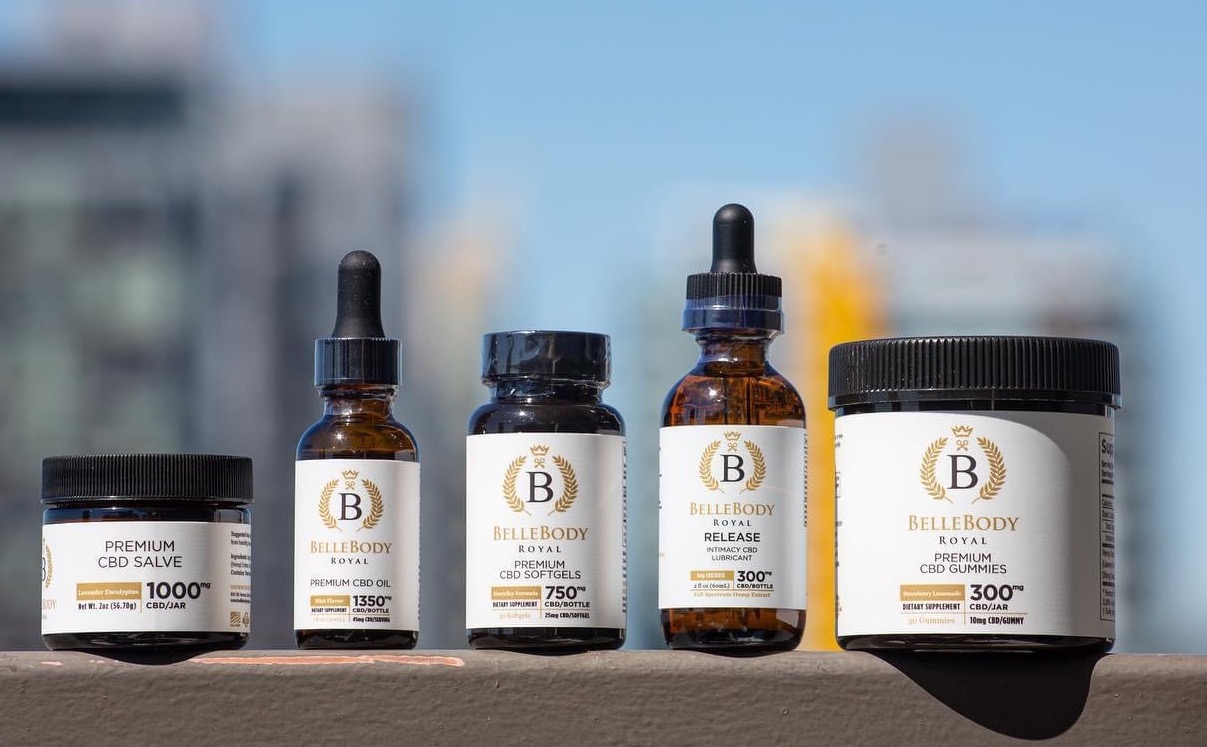 CBD-infused intimacy products have become a popular niche within sexual wellness thanks to the cannabinoid's ability to ease pain and relax muscles, making sex more enjoyable. The marquee product in BelleBody Royal's launch collection is Release, an arousal oil with 300 milligrams of full-spectrum nano CBD. In a 2-oz. bottle, the CBD is combined with extracts of kava, cinnamon, vanilla, peppermint, cardamom and ginger root in an MCT oil base. The company was launched this summer by husband-and-wife team KD and David Hall. The pair are high school sweethearts.
"We're really leading with love," says KD. "We decided that people are going to have sex, and we just want to make their sex better." David adds, "We've always believed in the value of love and the value of self-care."
BelleBody Royal's full line contains a dozen products, including tinctures, soft gels, gummies and a topical pain balm with a range of doses, the highest being 1,350-mg. tinctures. Concentrated products are important to the Halls and their customers. "A lot of our first buyers were marijuana users," details KD, a public relations professional who worked with dispensaries on crisis management in Seattle, where BelleBody is based. "One person was about 300 pounds. He didn't get much out of the 900-mg. bottle. That was part of it." BelleBody Royal's prices range from about $35 to $96.
BelleBody's products are available on the brand's e-commerce site, but expect wider distribution soon. "We've secured key partnerships across the United States," says KD. "We have suppliers in New York and Colorado. We went deep on the science of CBD extraction to ensure the quality of our products." David says, "Our farmers operate under strict guidelines, using state of the art farming processes. Not only does that enhance the quality of the strains we use, but it also makes sure our products are safe, regulated and unsurpassed in their potency and, ultimately, their consistency."  
Jamie Alexandra Galvis, who left her job in pharmaceutical sales in 2013 to start New York City interior design firm Styling Your Space, is confident she's breaking the CBD mold with wellness lifestyle brand Hustle + Flo. "We're building something bigger than a CBD brand," the founder declares. "The Hustle + Flo concept extends beyond just product. We are Latina-owned, self-funded and ready to create massive impact through our efforts."
While Hustle + Flo is new, Galvis isn't new to CBD. Two years into her entrepreneurial journey, she experienced her first panic attack after a life altering experience. She began to integrate CBD as stress-management tool into her self-care regimen and became an advocate for its use. Hustle + Flo offers CBD in a variety of formats she gravitates to: pre-rolls, soft gels and oral sprays formulated for day and night. The products are available on Hustle + Flo's website. Galvis emphasizes taht Hustle + Flo is committed to taking an ethical approach to sourcing.
"Based on the premise that society overly promotes 'hustle till you drop,' we seek to ensure that the hustle connects with our internal flow to create a sustainable rhythm," says Galvis. "We promote alignment in all aspects of life. We believe CBD can help many on their journey to alignment. As CBD users ourselves, we are advocates and believe strongly in the healing nature of the plant."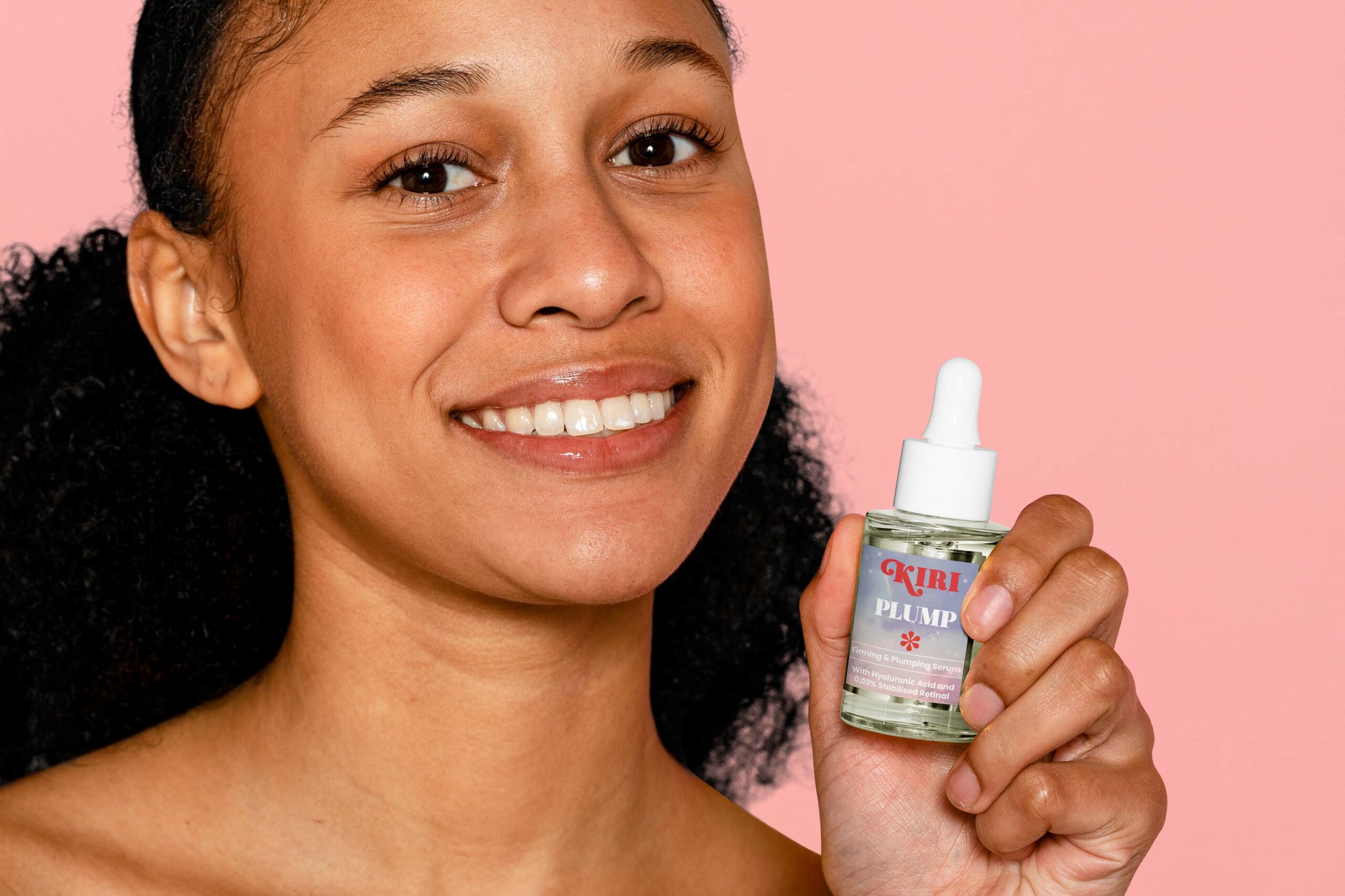 In her early 30s, Love Kiri founder Emilia Makosa started suffering from severe acne that left hyperpigmentation. To connect with others in the same boat, in the summer of last year, she created a community of women with similar skin experiences and learned about what they wanted from their skincare. Those learnings informed the creation of Love Kiri's six initial products aimed at women of color. Based in London and made in the United Kingdom, the brand embraces a minimalistic approach to skincare. 
"We are a high-performance brand that was formulated with women of color in mind," says Makosa. "All the ingredients we use are scientifically proven to have a positive impact on dark skin. However, everyone can use the products and achieve visible results."
Love Kiri's collection includes a cleanser, toner, moisturizer and three serums priced from $27 to $68. Refills are available for the cleanser and toner. Due to Instagram advertising, Makosa says the brand scored 700 orders in October. Now, it's pursuing influencer marketing and evaluating possible retail partnerships. She says, "We are currently a bootstrapped DTC brand. However, we are actively having exciting discussions with two major U.K. retailers as well as niche online retailers."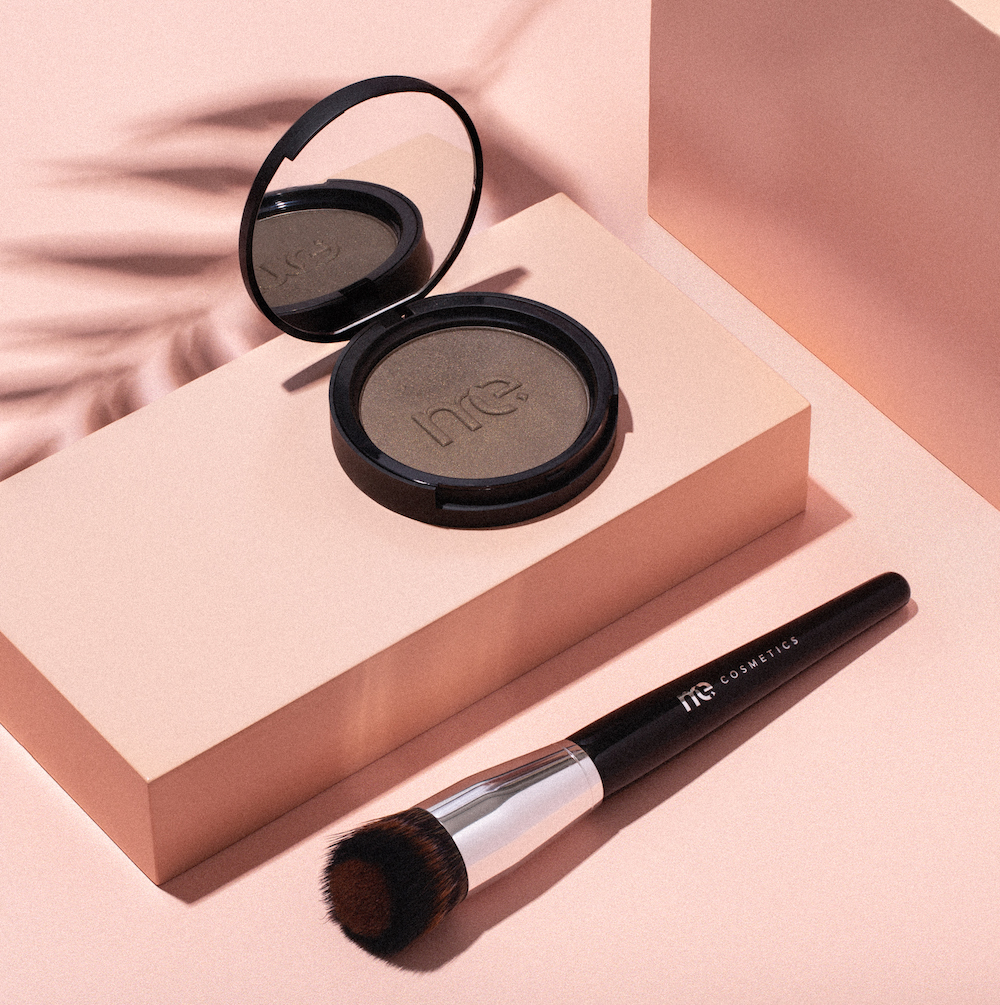 Like many innovative indie brands, ME Cosmetics was born out of a personal struggle. Dealing with androgenetic alopecia or female pattern hair loss, founder and beauty industry newbie Camille Barreto became self-conscious about her scalp and searched for a cosmetic solution to conceal her hair loss. "The reality is that beauty aisles don't have a dedicated area for products specifically designed to conceal hair loss because compelling products simply don't exist," she says. "A common tactic is to [use] products intended for a different use such as eyeshadows. However, this is akin to trying to use an eyeshadow as a face foundation or a root concealer as body makeup. These products fall short, not because they aren't excellent products, but because they were simply not designed for this purpose."
Although Barreto, a veteran finance executive, had never created a beauty product before, she toiled diligently for years to perfect ME Cosmetics' hero product, Can't Stop Me Now Ultimate Coverage Scalp Foundation. The pressed powder, designed to be applied with a flat makeup brush, retails for $60 and comes in six shades, from dark brown to white. Its custom formula is vegan and cruelty-free. Along with the scalp foundation, the brand offers the brushes Anything Can Happen Luxury Foundation Brush, $45, and Take A Brow Precision Eyebrow Brush, $18.
Baretto is encouraged by the feedback she's received from early customers. "In addition to the huge boost of self-confidence, customers particularly love that the scalp foundation is quick and effortless to apply, looks very natural, has tremendous staying power, and is infused with ten hair- and skin-loving ingredients," she enthuses. "Many customers are also raving about Can't Stop Me Now's versatility as the most effective root cover up they have come across as well as its precision as a brow filler."
ME Cosmetics is a bootstrapped brand, and Baretto isn't in a rush for it to push out more products as fast as possible. Still, product launches are expected in 2023 and beyond. In the next year, the brand will focus on expanding its color range to fully represent its diverse customer base.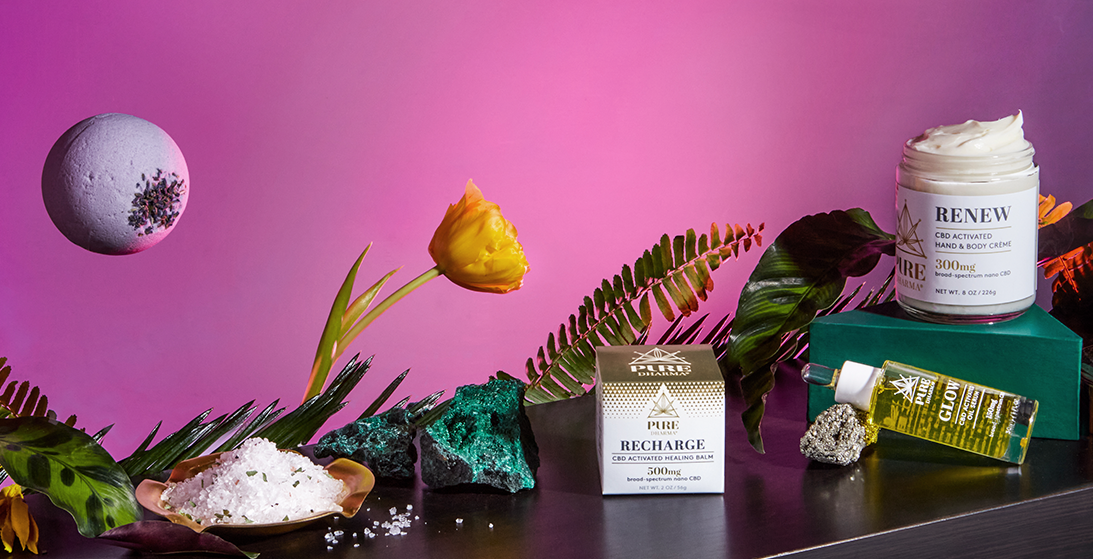 Married couple Sean and Sarah MaHannah launched Pure Dharma in June with an elevated assortment of bath bombs, bath salts, topical pain balms, and facial and body care. Retail prices for the products range from $13 for Bath Fizzes infused with 100 milligrams of CBD paired with herbal ingredients such as roman chamomile and juniper berry, to $77 for its Glow CBD Activated Oil Serum for the face.
An aesthetician, Sarah noticed the emergence of CBD and THC topicals coming to market early at various cannabis shows she attended with Sean, a cannabis industry veteran. She says, "I saw the opportunity to marry my love of modern and cutting-edge ingredients in skincare with my passion for the healing power of botanicals, but do it in a beautiful and sustainable way."
Pure Dharma uses nano CBD, a CBD molecule coated with very small particles, to make its products more effective. The products undergo third-party testing to ensure the CBD isn't contaminated with heavy metals and pesticides. The self-funded business does everything in-house, including formulations, production, packaging and shipping.  
The brand is currently available at several local retailers in Northern California and its own e-commerce site. Sarah is interested in Pure Dharma being carried by retailers that champion independent clean and sustainable businesses. She says, "We also work with yoga studios and spas, and have loved seeing our products being incorporated into the treatment room for massage and facial services. Wellness centers or even an upscale hotel spa would also be ideal for Pure Dharma."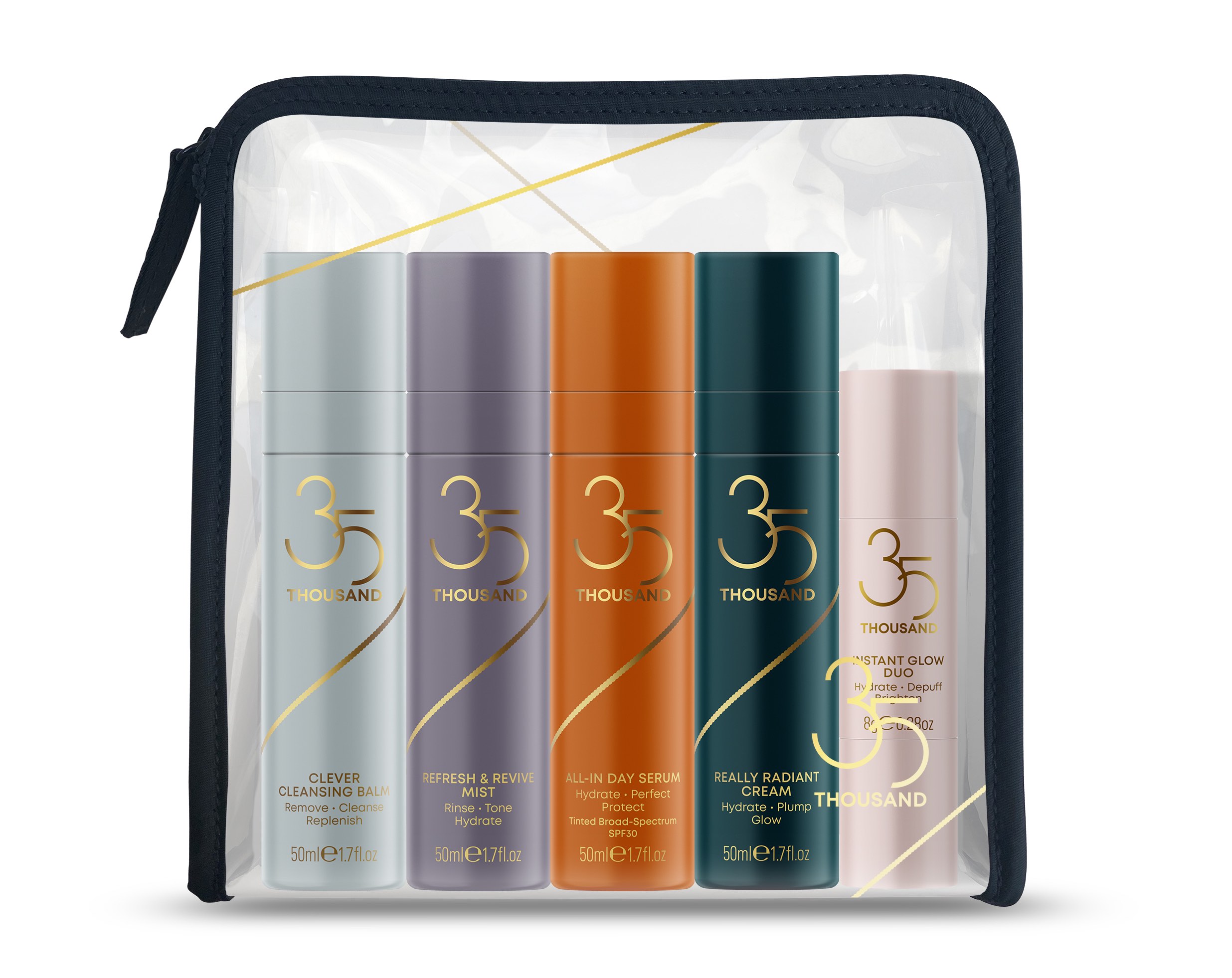 When Misty Reich led human resources for KFC and Pizza Hut parent company Yum! Brands Inc. globally, she was responsible for 23 countries. In total, she's had her passport stamped in 57 countries and racked up 2 million air miles. Professionally, Reich found her job and the constant traveling it entailed rewarding. Personally, she was bedeviled by the burden of fitting her everyday essentials into carry-on bags. "I always struggled with packing. I have had cystic acne my entire life. I can't just use whatever skincare," she says. "That's always been a stressor for me in a career that was otherwise fulfilling."
After she left Yum! Brands in 2017 to become an executive coach, board member and advisor, Reich set out to destress that stressor by developing travel-friendly skincare solutions for on-the-go women. She started by trying to fashion an easy decanting system, but, with the support of Claire Bristow, a retail and brand consultant, Reich ended up developing a brand with a broader skincare range. "She said, 'You have too much passion and obsession, and you are way too particular about your skincare to not be creating products to solve for your acne and your life on the road,'" she recounted. 
Named for the average cruising altitude of long-haul flights, Reich's new brand 35 Thousand has formulated five products: $30 Clever Cleansing Balm, $40 Revive & Refresh Mist, $40 All-In Day Serum, $90 Really Radiant Cream and $45 Instant Glow Duo. Two of the products—Really Radiant Cream and Instant Glow Duo—have been held up by pandemic-sparked supply chain hurdles and are slated to be released soon. "All the products are multipurpose," says Reich. For example, she notes, "The cleanser will remove all makeup, even my waterproof mascara. It's a gel-to-milk formulation, so it's not a foaming cleanser, and you can leave it on as a mask or you can use it overnight as a hydrating oil-based moisturizer."
Reich, who has poured $2 million into getting 35 Thousand underway, anticipates All-In Day Serum will be the brand's bestseller. She describes it as a super lightweight mineral SPF 30 product. Reich worked with Swiss American, the manufacturer behind Elta MD, to make it. Adhering to TSA size limits and packaged in sugarcane bioplastic, the serum and the rest of 35 Thousand's products were informed by a study the brand conducted of 28 long-haul flight attendants that identified seven issues they confront due to perennially being on airplanes that affect their skin. Among them are ultraviolet radiation and blue light, microbiome-deteriorating bacteria, inflammation and disrupted circadian rhythms and exhaustion. The products feature the so-called OTG-7 ingredient complex to combat the seven issues. 
Sold online at its site, Reich envisions 35 Thousand entering private airlines, high-end stores and luxury hotels. "If I were to see my products on the shelf at Neiman Marcus, I think I would just sit on the floor and cry," she admits, adding, "The brand can resonate with all sorts of people who see themselves as juggling all the things." Reich is in no rush to bombard the market with 35 Thousand. "From my standpoint, I would not be unhappy with a slow and steady pace," she says. 
In addition to selling its products, Reich is leveraging the brand as a vehicle to support women professionals. Ten percent of 35 Thousand's sales will be dedicated to a mentor group guiding women through their careers. The brand spotlights inspirational women in its blog "How She Carries On" and plans to cultivate a community of women digitally to enable them to share their career challenges.
As principal owner of Southern California packaging design and development firm CaliPak, Alana Bell is primarily focused on the technical aspects of protecting beauty products. "I've always been creative. That part of my heart has been suffering," she says. "Everyone is very kind that I work with and always gives me a chance to provide input on parts of the business, but I've always dreamed of an opportunity to create and even disrupt the things that we see every day."
Two years ago, Bell seized the opportunity to unleash her creativity on an issue she's experienced with regularly: chapped and irritated lips. "Before the pandemic, I would get into my car to visit clients. I would get into the car at 5:30 or 6 a.m. to drive deep into the Valley and, by noon, I would go to the beach climate," she says. "My lips would be so dry, and I would be so uncomfortable and embarrassed. I wanted to address that."
Pandemic-related disruptions, including Bell's bout with coronavirus and long-hauler symptoms that kept her in bed much of 2020, delayed the launch of her brand Queen of Cups and its first offering—Lip Lightning, a lip treatment wipe—several months, but the product is now out to keep lips hydrated and smooth the fine lines arising around them. Constructed from a biodegradable and compostable cloth made from plant materials in the shape of a mouth, the treatment wipe priced at $24 for 30 is intended to be used instead of a lip scrub. It has a berry flavor and contains hyaluronic acid.
"I wanted something that I could just pull out of my purse, wipe my lips, and exfoliate and moisturize with to create a fresh palette and go back into a meeting and feel very confident," says Bell, noting Lip Lightning is effective for lips dried out by continual mask wearing as well. "It was something that was fun and natural that you could take with you, and you didn't have to spend a lot of time with lip scrubs and rinsing them off in the bathroom."
Bell's goal is for Queen of Cups to generate $1 million in first-year sales, but she'd be satisfied with it gaining traction, particularly on social media, as it begins to establish a foothold in the market. A lip balm and body cream with anti-aging properties are in the pipeline for the brand, which is inspired by Joshua Tree, a getaway destination for Bell where she's able to recharge and hopes to one day have a Queen of Cups shop, and the Queen of Cups tarot card. Bell explains the card stands for emotion, spirit and perception.
"I'm a throw my hair back in a ponytail kind of girl. I would rather get my beauty and self-care done fast, and run off and go on an adventure then actually spend tons of time on multistep processes or skincare routines," says Bell, adding, "This brand is about celebrating yourself without all of the prep. It's not about layering. It's really about stripping away the extra work, and going out and being confident."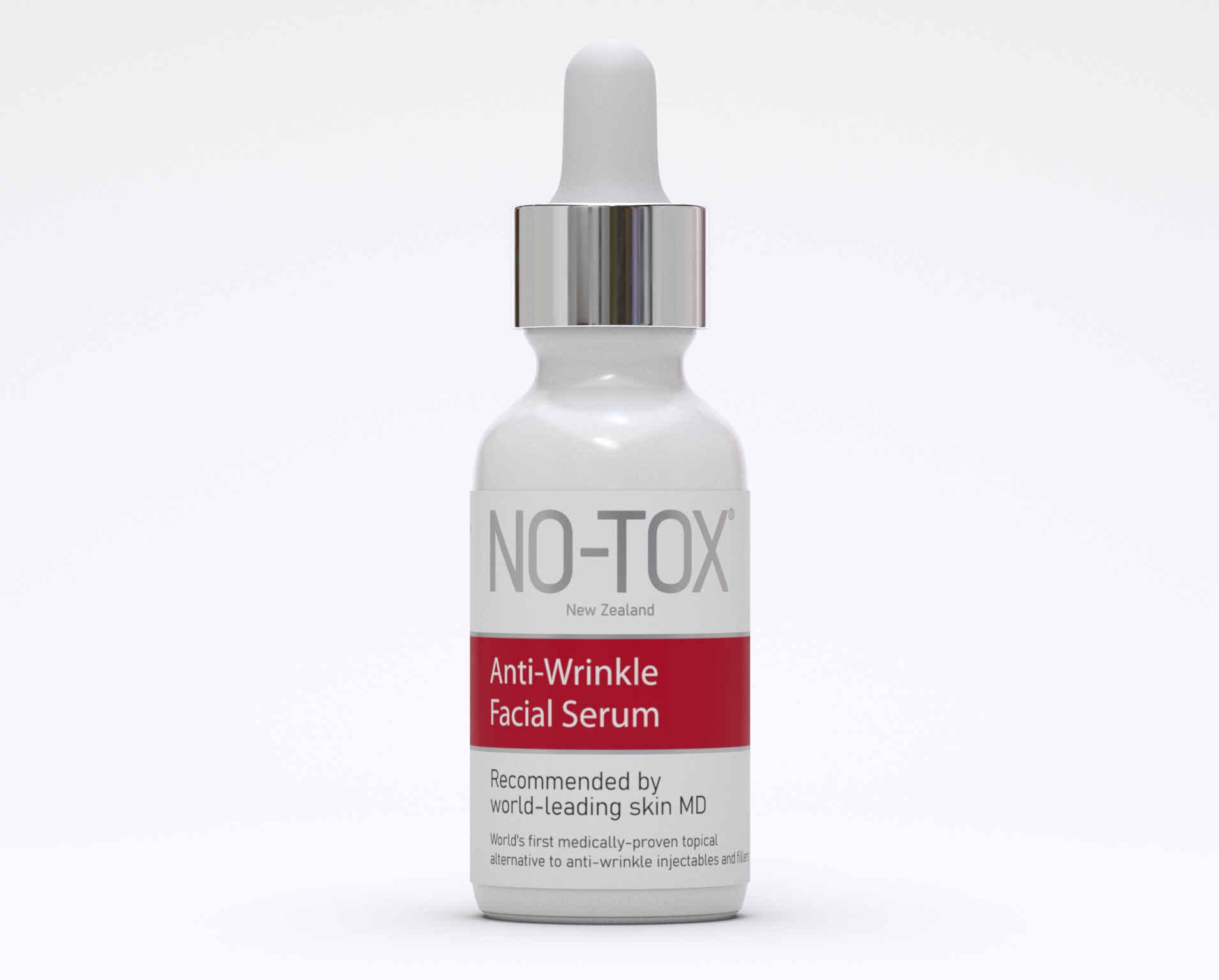 With people staring at their faces on Zoom for hours on end, they've flocked to med spas and dermatologists' offices for injectables. But there are undoubtedly some people interested in the results of injectables without having to endure the process of getting them. For those people, No-Tox New Zealand could be a desirable alternative. "Basically, No-Tox is a topical serum that reduces wrinkle depth," says No-Tox New Zealand creator, doctor and scientist Sharad Paul. "It's an anti-wrinkle serum, but it doesn't need needles, and it doesn't have any toxins."
Paul, a skin cancer and wrinkle expert who's seen over 100,000 patients, conducted a controlled study on No-Tox New Zealand's Anti-Wrinkle Facial Serum in which 13 volunteers had their faces scanned to determine the effectiveness of its formula featuring hyaluronic acid, sacha inchi, copper, lysine, proline, niacinamide, sodium ascorbate, which is a form of vitamin C, and more.
In as little as three weeks, the study discovered a reduction of at least 60% in the length and width of lines on the faces of the volunteers. "It's almost like you have had a needle without the needle," says Paul. "It's obviously not as instant as Botox, but I have had patients that have run me that have seen notable improvement in six days, and it keeps getting better." He adds, "When it comes to wrinkles, people can claim anything, but we did a study on real people."
Smoothe Health Inc. is distributing No-Tox New Zealand in the U.S., where it's sticking to a DTC presence at the outset. Paul says its serum will have an introductory price of $99. The idea is to urge consumers to subscribe to receive the product in regular increments of three to 12 weeks. The serum can be used in two ways. "You can use it twice a day at a higher dosage on specific wrinkles or you can use it as a super serum all over your face," says Paul, mentioning he spent a decade finessing the serum and went through seven prototypes. "If you are using it all over as a serum, you can spread it as you would any serum. The key thing is it has to be the first thing that goes on to the skin because it has to be in contact with a wrinkle, but you can put anything you want on top of it."
The serum has a watery texture to be easily spread on the face and absorbed by it. It can replace a vitamin C product. In his lab, Paul is busy at work on other products and has been running clinical trials on a sunscreen. He says No-Tox New Zealand kicked off with Anti-Wrinkle Facial Serum because "the results were so dramatic." He emphasizes, "We have tried to make it simple. The pictures are self-explanatory. The pictures are from real scans…There are many successful brands that we know have nothing that is really active that can do anything to your skin, but all I can say is that this came out of my research lab and my research into wrinkles."