INNBeauty Project Is A Major Bright Spot In Credo's Selection
Clean beauty brand design is known for serious glass bottles, minimalistic labels, and white, black or muted color palettes. INNBeauty Project has a brighter idea about what clean beauty should be.
Founded in November by industry veteran Alisa Metzger, the attention-grabbing vibrant skincare line includes a cleanser, toner, facial mist, moisturizer, serum and lip oil, all for under $30 an item. In April, INNBeauty kicked off an exclusive retail partnership with upscale clean beauty chain Credo, forging a pairing of two entities that would seem to be strange shelf fellows at first glance.
"To be quite honest, we never thought of Credo as a launch partner because it's a little bit older, more traditional beauty retailer," acknowledges Metzger. "But, when we talked to them about the future of Credo and their mission of bringing clean beauty to everyone and understanding their white space in terms of a more accessible price point and a younger targeted assortment, we thought this is absolutely perfect."
In the partnership, Credo scored a bold brand that carries cool cred with gen Z consumers who may not consider the retailer as their go-to shopping destination, at least not yet, and INNBeauty received Credo's clean stamp of approval, an important accolade to Metzger, who has been questioned about whether INNBeauty is truly clean solely based on its color scheme. Annie Jackson, co-founder and COO of Credo, shares the retailer's shoppers are predominantly between 20 and 40 years old, with the average range from 28 to 32 years old.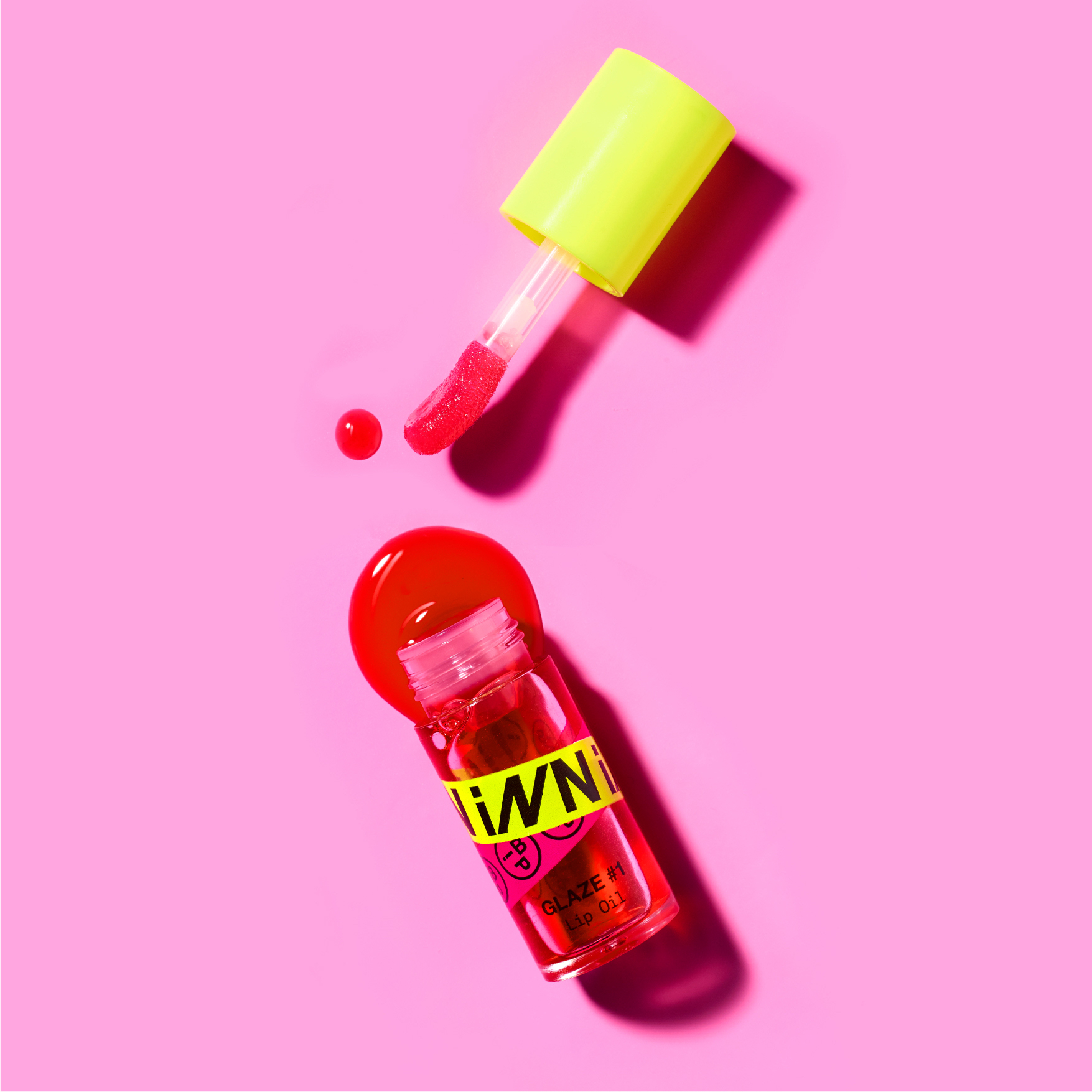 "Their positioning is totally refreshing," gushes Jackson about INNBeauty. "These are founders conscientiously creating products that are meaningful to them, not what a boardroom and research studies show is a white space. They are typically their own customer, so they know what resonates. The brand has great energy in the packaging and tone of voice, and a very inclusive price point."
Metzger discloses COVID-19 has foiled other retail deals INNBeauty had in the works. Despite the thwarted plans, she's confident wholesale will become a significant part—perhaps more than half—of the brand's business in the near future. "People still go to stores. That's where they go to explore. That's what the numbers tell us," says Metzger. "Even if they go DTC after that to replenish, I think our wholesale business in the long term will outgrow and outpace our DTC business, but they both have a strategic place."
Metzger brought on Jen Shane, who helped create bestsellers for Tarte, Bare Escentuals and Tatcha, as INNBeauty's head of product development. The two met at Tula, where Metzger was VP of marketing. They grew Tula into a multimillion-dollar clean beauty brand, at the same time witnessing the rise of major clean beauty players like Tata Harper and Drunk Elephant. Metzger wasn't jazzed about the exclusionary price points of most of clean skincare brands' offerings.
"We don't want to blend in. We want to disrupt."
"When we looked at the landscape and even our own marketing initiatives, everything we were doing was very focused on an older customer that had money to spend," Metzger says. "The AOVs [average order values] were between $50 and $80. We were targeting that older and, for the most part, Caucasian woman that went to SoulCycle and could afford a $10 smoothie and buy a jar of cream for $50, $60, $70. What about the rest of the people out there? How can we democratize clean skincare and make it inclusive, accessible, affordable, and also speak a different language because, while we appreciate and love and really look up to these brands that paved the way for clean skincare, we also know that they may not resonate with everyone out there?"
For Shane, the whiz behind numerous prestige beauty products, creating clean, efficacious formulas at reasonable prices has long been a personal mission. She says, "I understand the historic view on beauty is you need to have an X margin and X percent cost of goods, and you can't dip below [or go] above that, but there are efficiencies in ways that you can make that work and keep your formula prices down. Knowing the cost of goods of these luxury products and what they're charging consumers, I won't name any names, but, quite often, it's much, much higher than it needs to be."
The INN in INNBeauty is an acronym derived from the words innovation, individuality and independence. The brand's packaging is integral to communicating those concepts. Splashed with intense blue, pink, yellow and red, it's certainly not shy. Metzger says, "We don't want to blend in. We want to disrupt." The packaging sets INNBeauty apart from its clean cohort and pops on social media platforms. "There's so much competition. You really need to make some bold moves to be seen," says Metzger, noting the brand has experienced success on TikTok, where she shares "different creators love making videos featuring our packaging, and the algorithm picks it up and a lot of videos go viral because it's so bright."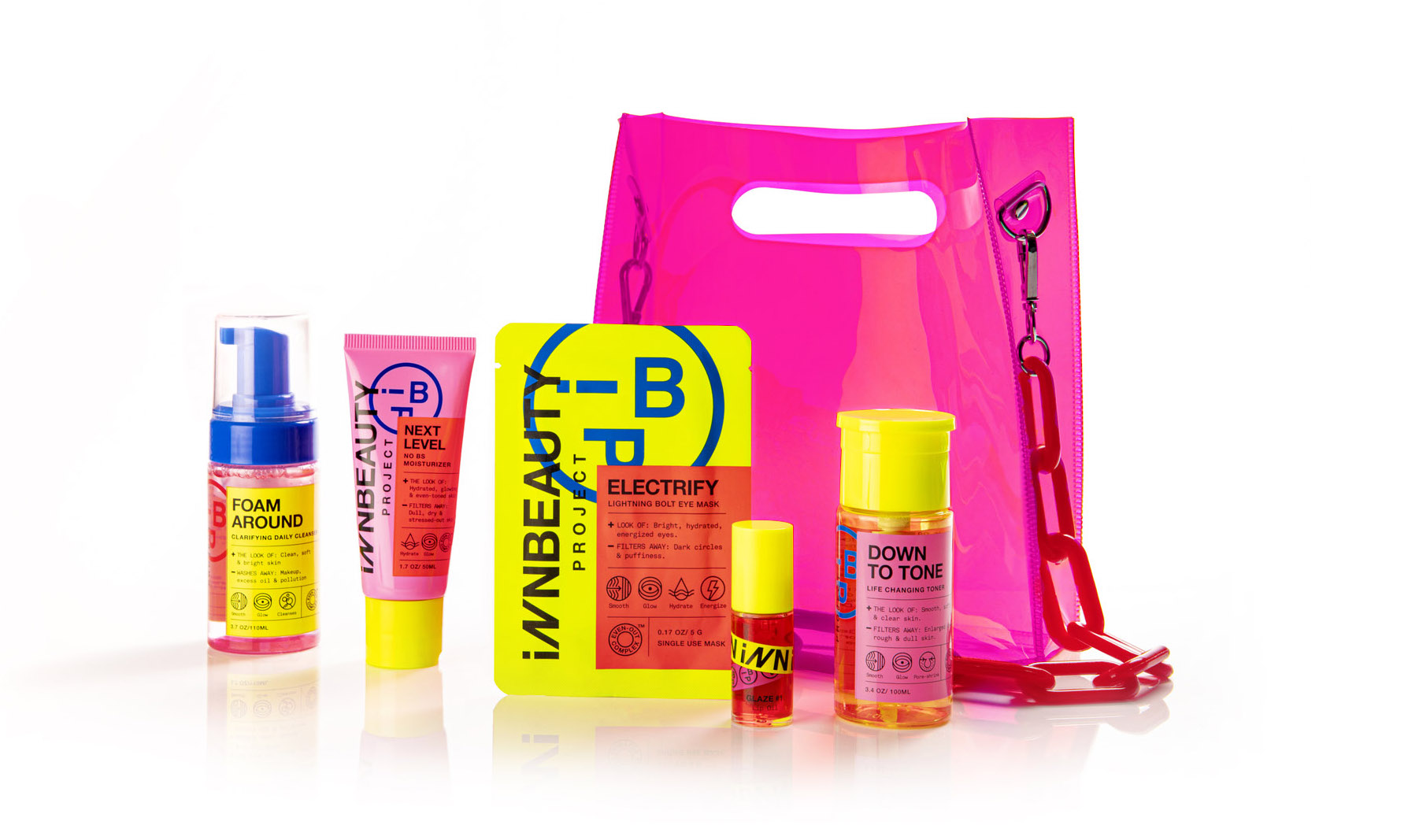 To get INNBeauty off the ground, Metzger raised an undisclosed amount from friends and family, and one strategic investor. While she wouldn't disclose exactly how much it cost to launch INNBeauty, she mentions the expense didn't come close to the $1 million or more many experts have argued it takes to properly introduce a beauty brand. "Having been in the industry for so long, we're extremely scrappy, and we know exactly what things should cost," she says. "So, when we talk to a manufacturer, an agency, a creator, you can't pull a fast one on us. We did everything extremely lean. We definitely did it with a lot less than $1 million."
In addition to reining in startup costs, Metzger argues nascent beauty brands should rein in fundraising. She's not convinced piling up millions of dollars to support a new brand is always wise. "We're proud of being scrappy and extremely efficient and the success that we've achieved being scrappy," she says. "Anyone can spend a ton of money and show success, but, when you don't have to spend a ton of money and show success, that is an accomplishment."