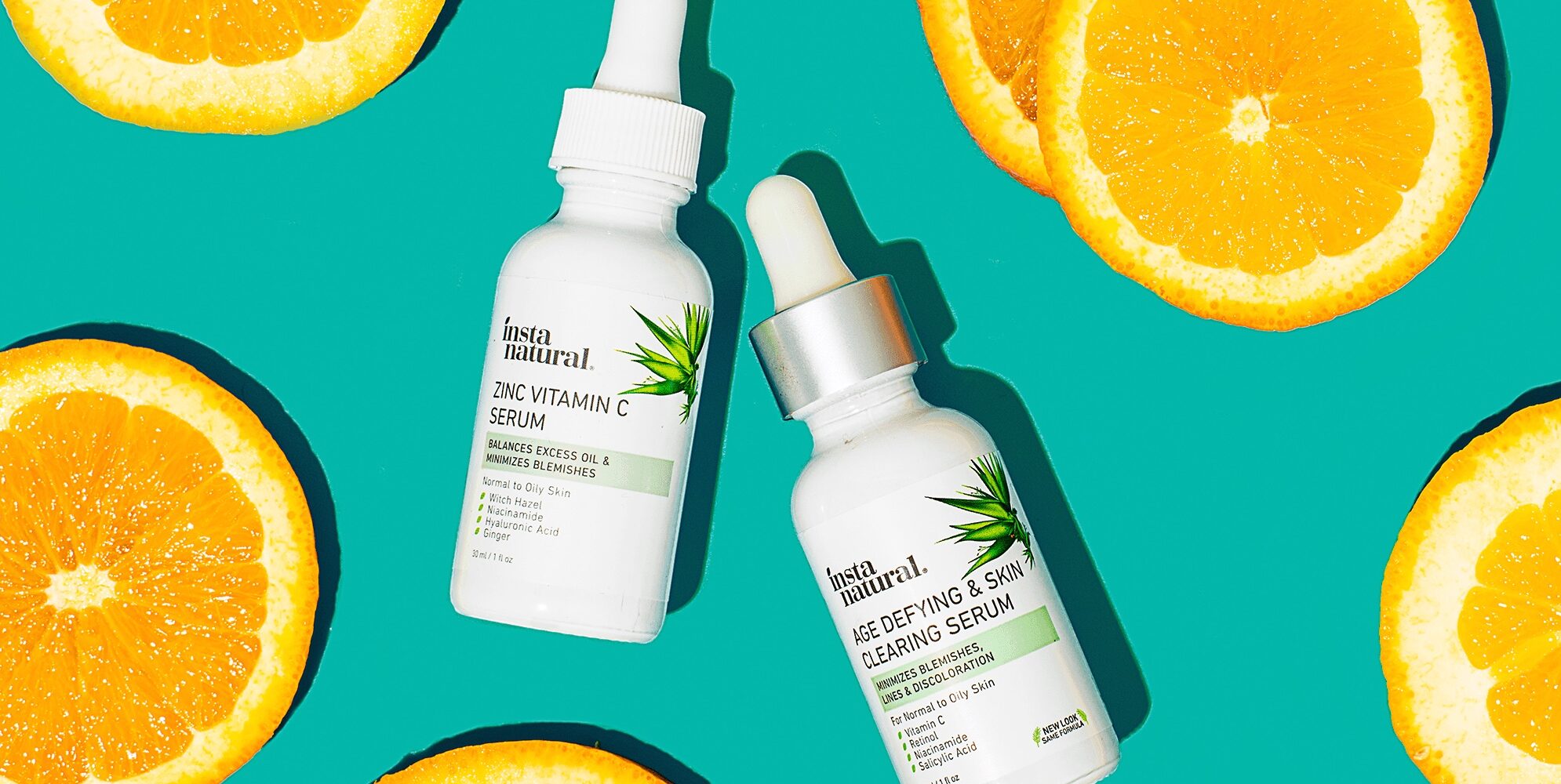 InstaNatural Is Acquired In A Deal Involving An Affiliate Of Monogram Capital Partners
InstaNatural, which has sold millions of serums via Amazon, has itself been sold in a deal involving Monogram Capital Partners.
A portfolio company of the investment firm acquired the skincare brand, according to Oliver Nordlinger, co-founder of and partner at Monogram, who declined to divulge further details. Monogram has been expanding its reach in beauty and personal care, a sector of focus for it along with apparel, pets, healthcare, restaurants, and food and beverage. The firm previously backed perfume brand D.S. & Durga and Beach House Group, the incubator behind Tracee Ellis Ross-linked haircare brand Pattern, Kendall Jenner-fronted oral care brand Moon, men's personal care brand Marlowe and clean skincare brand Cleen Beauty.
In a statement, InstaNatural said, "We are really happy and excited about the acquisition, and the opportunities for growth moving forward. Our mission at InstaNatural has been to make safe, effective, and naturally derived beauty products accessible to all consumers, and that mission will not change. We are truly looking forward to what the future holds, and our loyal customers can rest assured that we will continue to be the brand they've come to trust and love."
InstaNatural has been a sleeping giant in the beauty industry. Aditya (AJ) Patel started the brand in 2013 with $20,000 loaned from his parents and $20,000 he put on his credit card, per information supplied to The American Business Awards. In an Amazon environment beauty conglomerates either didn't participate in or understand well, it carved out a niche by delivering natural and affordable skincare products centered on ingredients consumers were searching for such as vitamin C, hyaluronic acid and retinol. Most of InstaNatural's products are under $25.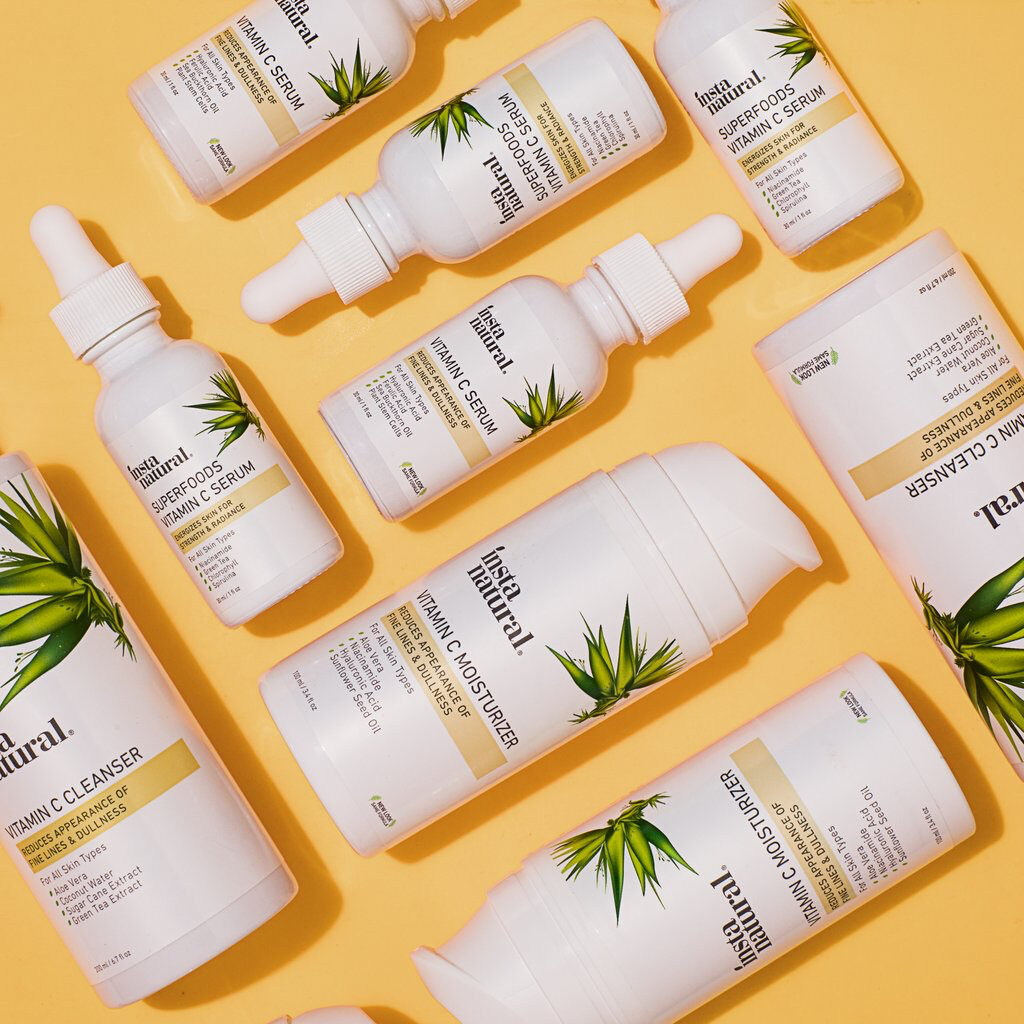 InstaNatural's first product was Natural Argan Oil and, in just a few weeks of it being on the market, the brand began racking up $1,000 a day in sales. In three months, its turnover jumped to $100,000 a month and, after about a year, it was surpassing $1 million in sales a month. By 2016, Patel told Greg Rollett, founder of Ambitious Media Group, InstaNatural was generating $17 million in annual sales. "Our mission is to be a billion-dollar brand," he said at the time. On Patel's LinkedIn account, he indicates his tenure at Orlando-based InstaNatural ended in December last year.
Buoyed by InstaNatural's success, Patel has created a spate of consumer packaged goods brands, including men's grooming brand Smooth Viking, supplement brand Zenwise Health, pet wellness brand Zesty Paws and low-carb snack brand HighKey. In 2018, his combined brands registered $55 million in revenues. InstaNatural publicizes that it's sold over 3 million products. In 2020, Real Simple reported one of its Vitamin C Serum products is purchased every four minutes.
Monogram's interest in InstaNatural comes as the media outlet Modern Retail ballyhoos that "Amazon sellers are getting Silicon Valley-ified." In the beauty and personal care space, there's been a rising number of transactions related to Amazon-driven companies. Last year, RDM Partners bought LilyAna Naturals, a competitor to InstaNatural, private equity firm Trivest Partners invested in Fortress Brand, a digital marketing agency with a strength in beauty brands on Amazon, and Pharmapacks, a health and beauty retail seller on Amazon and other e-commerce platforms, received a strategic investment of more than $250 million from private equity firm The Carlyle Group valuing it at $1.1 billion.
"Our loyal customers can rest assured that we will continue to be the brand they've come to trust and love."
With consumers' Amazon dependence deepening as a result of the pandemic, investors are betting its significance in the shopping ecosystem won't diminish. And, with traditional CPG players relatively slow to catch on to the Amazon modus operandi, the expertise Amazon sellers have amassed about the world's largest online retailer gives them somewhat of a moat protecting market position. As Patel's resume indicates, they can tap that expertise to quickly roll out additional brands on Amazon. It wouldn't be surprising if Monogram leverages InstaNatural's Amazon knowledge to help companies across its portfolio.
Once dismissive of Amazon brands, the e-tail behemoth's retail rivals are increasingly coveting them. InstaNatural has extended outside of Amazon to sell its products at ShopHQ, iHerb, BeautyBay, LuckyVitamin and Target's website. Through Amazon, it's stretched beyond the United States to the United Kingdom, France, Germany, Italy and Spain. It still has much room to maneuver internationally and in retail distribution off of Amazon.
While it's unclear whether Monogram Capital Partners' portfolio company adhered to the firm's typical investment practices in the InstaNatural transaction, it reveals on its site that it usually deploys $30 million-plus in equity capital for investments and invests in companies with revenues of $5 million to $50 million. Investment bank William Hood & Co. served as the financial advisor to InstaNatural for the deal.