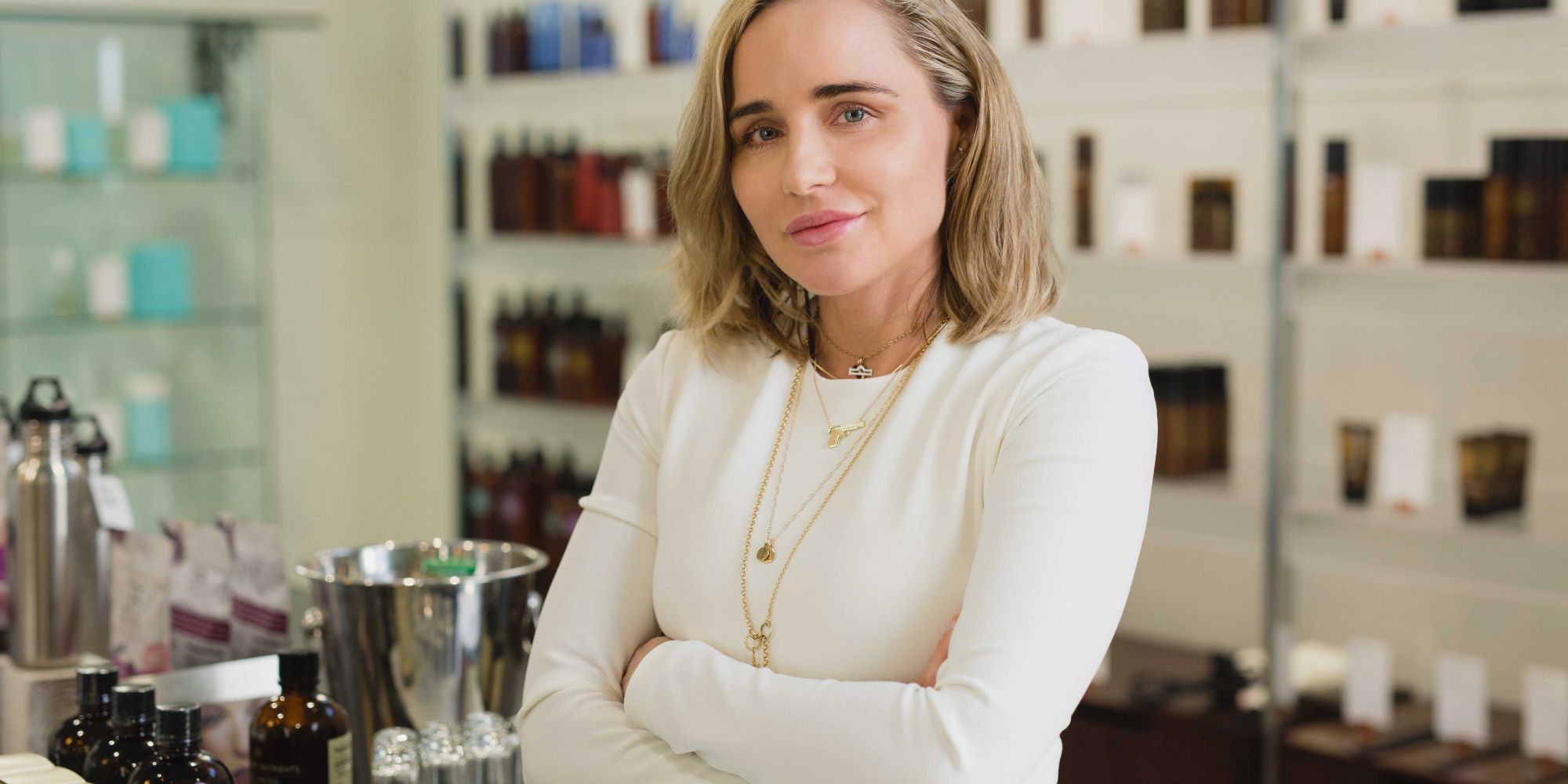 Nicole Rechelbacher Keeps Intelligent Nutrients At The Forefront Of Environmental Stewardship
Nicole Rechelbacher has an impressive legacy to live up to. Her father Horst Rechelbacher established Aveda in 1978 and the idea that natural products have a place in professional haircare. Before selling Aveda to Estée Lauder nearly two decades later, he founded Intelligent Nutrients, a pioneering organic line that started with supplements and has since expanded to a broad range of products. At the helm of the Minneapolis-based brand today, his daughter Rechelbacher carries the torch he past to her and continues to push the beauty industry in an environmentally-conscious direction. "We don't want to overproduce. It's one thing to say we are green and all natural, but, if you're not buying your raw materials in an ethical and fair-trade way, that's not sustainable. There's nothing eco about that," she says. "There's so much more we can do in terms of sustainability, and we want to be at the forefront." Beauty Independent spoke to Rechelbacher about finding her professional footing, losing her dad, the importance of stores and maintaining brand integrity.
Can you tell us about the origin of Intelligent Nutrients?
I was born into the hair world. My dad worked 24-7. He loved cutting hair – the art of it – and connecting with customers. He was very entrepreneurial and always striving for something larger, but he wasn't a marketer. When the '80s hit and he was getting more and more dragged down by his work habits and lifestyle, he realized he needed to take a different path. He was inspired by Swami Rama, and my mother and him took off to India. Our whole lives were transformed. Our diet was changed, and we looked at what we used on and in our bodies on a daily basis. He started a brand called Horst. He eventually changed it to Aveda. He was really looking at the botanical piece and saw the overall sustainable, global connection. He developed Intelligent Nutrients in 1993 as a separate company from Aveda. He wanted a different level of distribution. It was just a supplement company. There was no crossover with Aveda in terms of skin or hair. That was the beginning of beauty from within. We sold Aveda in 1997. It had been getting bigger and bigger. My dad was a very spiritual, connected person, and he needed to step away from the business part of it, but he kept Intelligent Nutrients because he felt it was the next level of where he saw the industry headed. He wanted to bring the best, most concentrated products to the market in the most sustainable way. That's why he looked at certifiers. In 2008, he decided to do the first sustainable certified product using the USDA food seal. That was a breakthrough.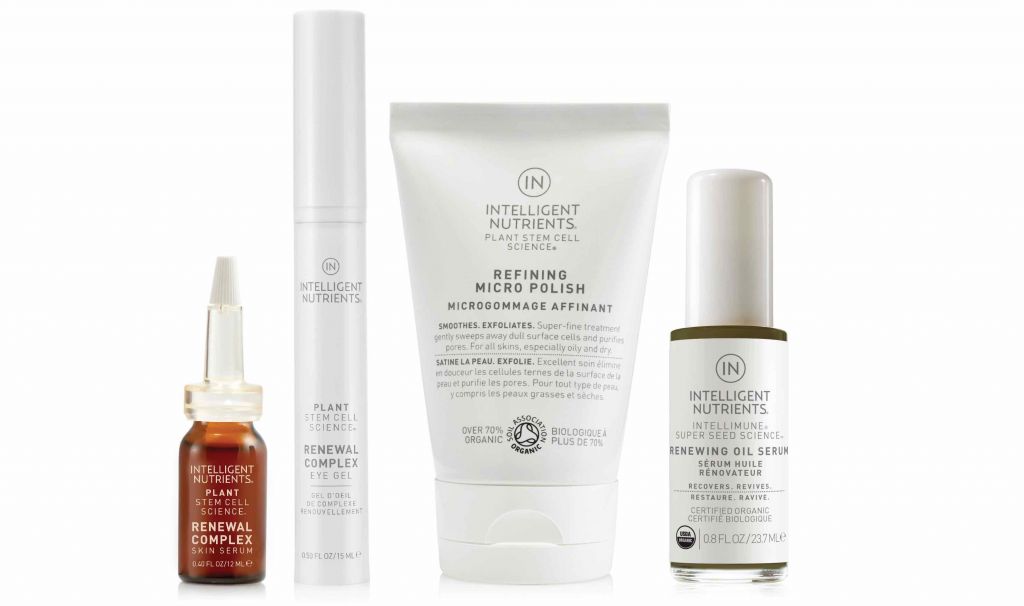 How as your role evolved in the business?
I really feel like a cat. I have lived many different lives. I have had such great opportunities because of who my father was. He was my biggest supporter. He told me, "Just try it because you don't know what will happen. Failure is an opportunity. Life is about learning, so go out and learn." I started cutting hair at a very young age. When my mom and dad split up, he opened his own school and lived above it. Every summer, I would do hair and basically became his personal assistant. I loved it. I got to do photography, makeup and hair. When I graduated at 18, I went to work at Vidal Sassoon because it's about precision cutting, and that's what he wanted me to learn. I went to Germany for nine months and, then, came back and worked for him. In my 20s, I thought it would be a good idea to explore me. I went to FIT. At that time, I was in New York, and we opened Aveda Esthetique, our first lifestyle store. I worked there and went to school. When I moved back to Minnesota, I traveled with my dad and had my own sustainable clothing line. I made everything locally and built the business from scratch. Aveda was growing, and my dad wanted to move on and go in a different direction. When we sold it in 1997, it was difficult, but I supported my father's bigger vision. Intelligent Nutrients is something that I live and am all about. I love being in the lab and connecting with the science, but we need to get out there and share more.
What does Intelligent Nutrients' product lineup look like now?
We have 100 products. We are a lifestyle brand. We believe everything you put on your body has to be nutritional. We have our Intellimune Antioxidant Super Seed nutritional product. It all begins from within. When our clients come to our lifestyle stores or to one of our brand partners, they are welcomed with an Intellimune shot. That begins the conversation about cold-pressed seeds and their high antioxidant levels, and why we use this key ingredient in 98% of our products. We don't use it in our aromatics line because that's more of a sensory experience. Then, we have our haircare. We have products for textured hair, damaged hair, colored hair, pollutant protection and more. We have our PurePlenty products for hair density and people whose scalps have become dormant. Styling products in the hair world in terms of sustainability and green chemistry are the most difficult. We don't use silicones or plasticizers. In skin, we have invested in amazing key products with plant stem cells. We have Time Traveler that has two plant retinols that get into the dermal layer of the skin. As a woman who just turned 50 this year, I want to look good and feel good, and that all starts with products that work. I don't want to waste my time on products I'm not going to see results or benefits from.
What's been the biggest product fail for the brand?
In 2008, dad came up with a certified food-grade beauty line, and there was an issue of the formulas being stable because it was food-grade. They should have probably been in a refrigerator. I think a lot of products should be in a refrigerator because they're not stable otherwise. Obviously, we don't have our stuff in the refrigerator because it's not manageable. My vision is longer shelf lives with plant preservatives. We had to make tweaks. It was frustrating, but that's what happens when you are dealing with clean, plant-based chemistry. You learn from it. It's not a fail, you are just not going to do that again.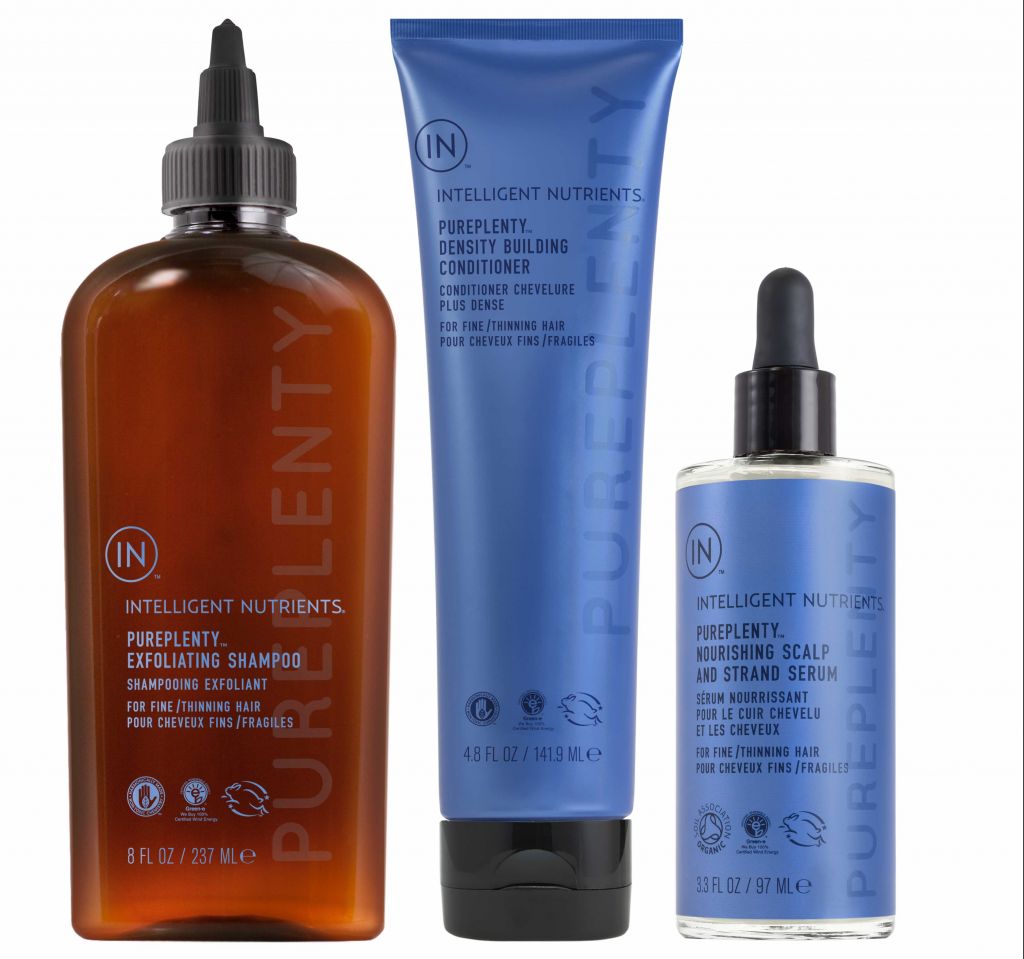 Intelligent Nutrients has two stores. Why?
If you come into our store in New York or Minneapolis, it's not just a store. We have a conversation with you about feeding your body internally and externally. We also offer LAB, which stands for live action beauty. We do services in the store. You can have a hand facial, scalp treatment or hairstyling. People really get to experience and see the benefits of our products and our point of difference. It's also gets them to relax, and it creates a long-term relationship. We would like to see stores in the future on the West Coast, but we are taking the LAB concept and working on it with our partners to develop stronger connections with their clients.
What's the distribution strategy for the brand?
It's definitely about connecting with consumers directly. We do events, and I really want to go to likeminded platforms, including specialty boutiques, those who are going the extra to create well-curated experiences for their clients. We are all about the higher-end, connected experiences in specialty boutiques.
How much of your business is your own e-commerce versus retail sales elsewhere?
It's split. E-commerce is growing very quickly.
Amazon, yes or no?
Yes, we are selling on it. If we don't, someone else is going to sell there. We want to sell our products directly. You have to know to use the platform and connect with the people who optimize it. It's new exposure, but you have to control it. If you don't, someone else will.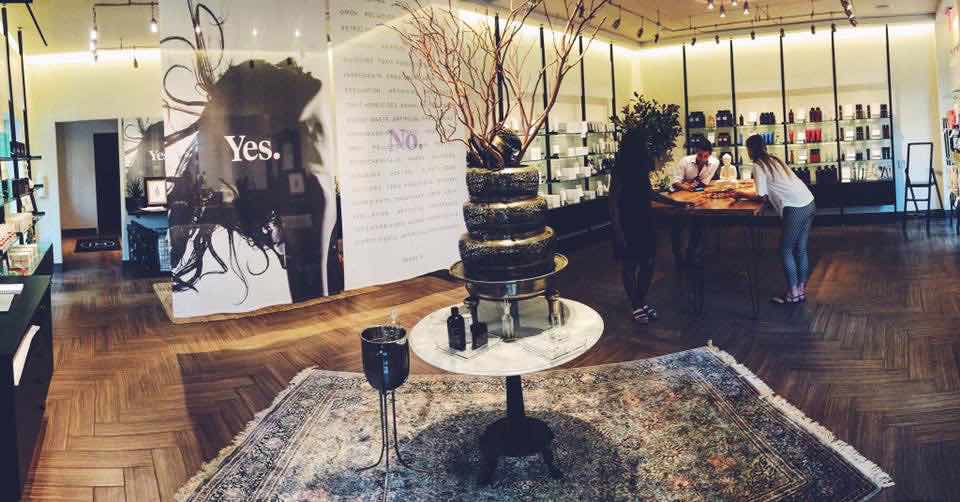 Intelligent Nutrients has been doing well abroad. Can you fill us in on your international experience?
We have a distributor in Hong Kong that is very strong. He's really getting our message out and connecting with the consumer. He is doing the LAB at salons and taking it on the road. He has a bus with a salon in it. It is a red bus focused on our PureServe line, which protects your hair from pollutants and keeps your hair color intact. It was a huge success to take that concept on the road.
What have you found most challenging as you try to build the business?
What gets challenging is the noise out there from other brands that are very misleading and give out misinformation. A lot of brands will say something is organic, and they should tell the truth when they say something is organic. That's why we use third-party certifiers. If you are going to say it, you have to own it. People are buying products that they think are clean, and they are not. That's sad. The trade secret of the industry is fragrance. I find the lack of regulation extremely challenging.
What was the worst day at your business?
The day my father passed away in 2014, that was the worst day. He had pancreatic cancer. It's really hard to see someone fighting an aggressive cancer who has always had great strength become weak and fragile. There was a lot of grieving. You know it's coming, but, when it does, it's still very difficult. He left Intelligent Nutrients to me and Kiran [Stordalen], his life partner. We are 50/50. It's our love. He left us something amazing and, for us, it's about continuing on.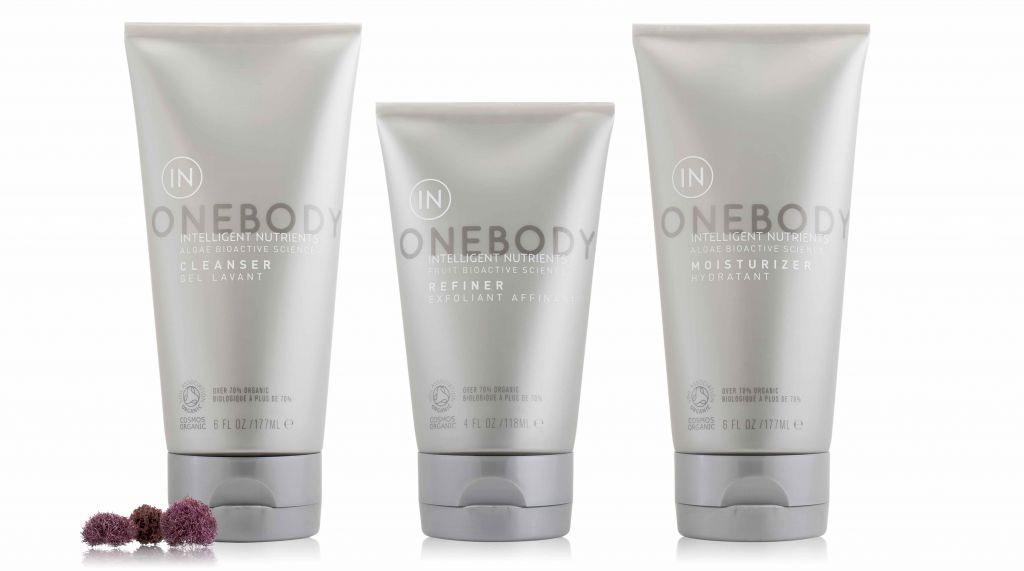 Has there been a rejection that particularly stung?
There is this one platform that is very well-known in the beauty industry and a lot of people use it for connections. You have to be a member, but I don't think you should have to pay for an award. Awards should be earned. They had an award for an eco brand. I think they may have changed the name. We presented [our story of] being true, transparent and innovative. We didn't get it. A younger brand did that wasn't all about green chemistry. Is it about the marketing and cute packaging? Isn't it about the product, what we are doing for the environment and how transparent we are being? This was after my father passed away, and I felt badly for him and was disappointed for the industry. I thought, "What are they really measuring?" That was tough, but we are still building the brand with integrity and love.
How have you seen the salon industry change?
It used to be commission salons and, now, you have people getting out of school doing chair rentals. After they get out of school, they need to work six months to a year in the salon to understand how to work with a client. You can't do a bi-level on a 90-year-old. She's not going to like it. That service piece is important. The beauty industry is held back because they are not getting the best education in terms how to run a business. They understand color theory. There is a lot of good talent that comes out, but they don't' understand the numbers, and they fail and leave. We should set them up for success.
Have you ever done any fundraising for Intelligent Nutrients?
No. If there's a great opportunity and the right connection, you never know. This company is a very unique, special company. The people that work here are very passionate. We want to grow in the right direction. We always want to be true to who we are.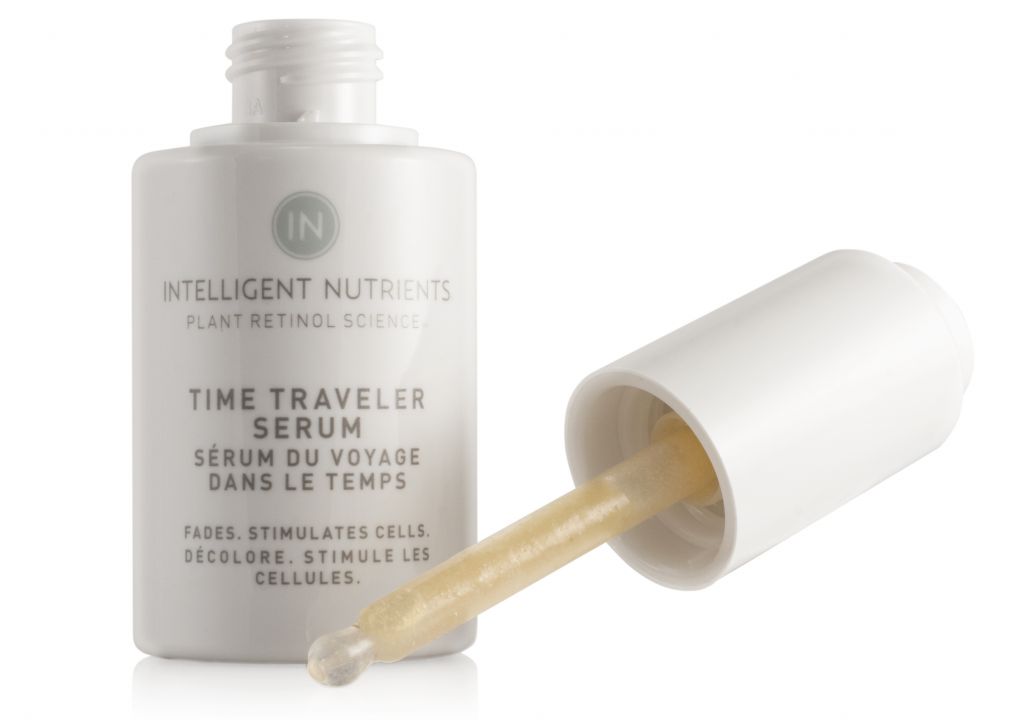 What's in your office that is important to you?
I have an elevated desk. I can't sit. I'm an active person. I grew up in the salon. I really think we should look at our lifestyles, and how we sit, take care of ourselves and workout. I'm all about using our bodies the way they were meant to be used. I put vetiver all over my body and my hair. It's anti-aging, and it smells great. It makes me relaxed, smell good and energized. There's also a picture of my dad staring at me to keep me in line.
What are your goals for Intelligent Nutrients going forward?
Getting our voice out there and really putting good, positive energy out there to get people inspired. Of course, we are all working, and you need dollars to support your lifestyle, but it's a balance. It's about having a true heart and integrity. There's a lot of greed and manipulation in various industries, but we want to grow in a sustainable way and give back.