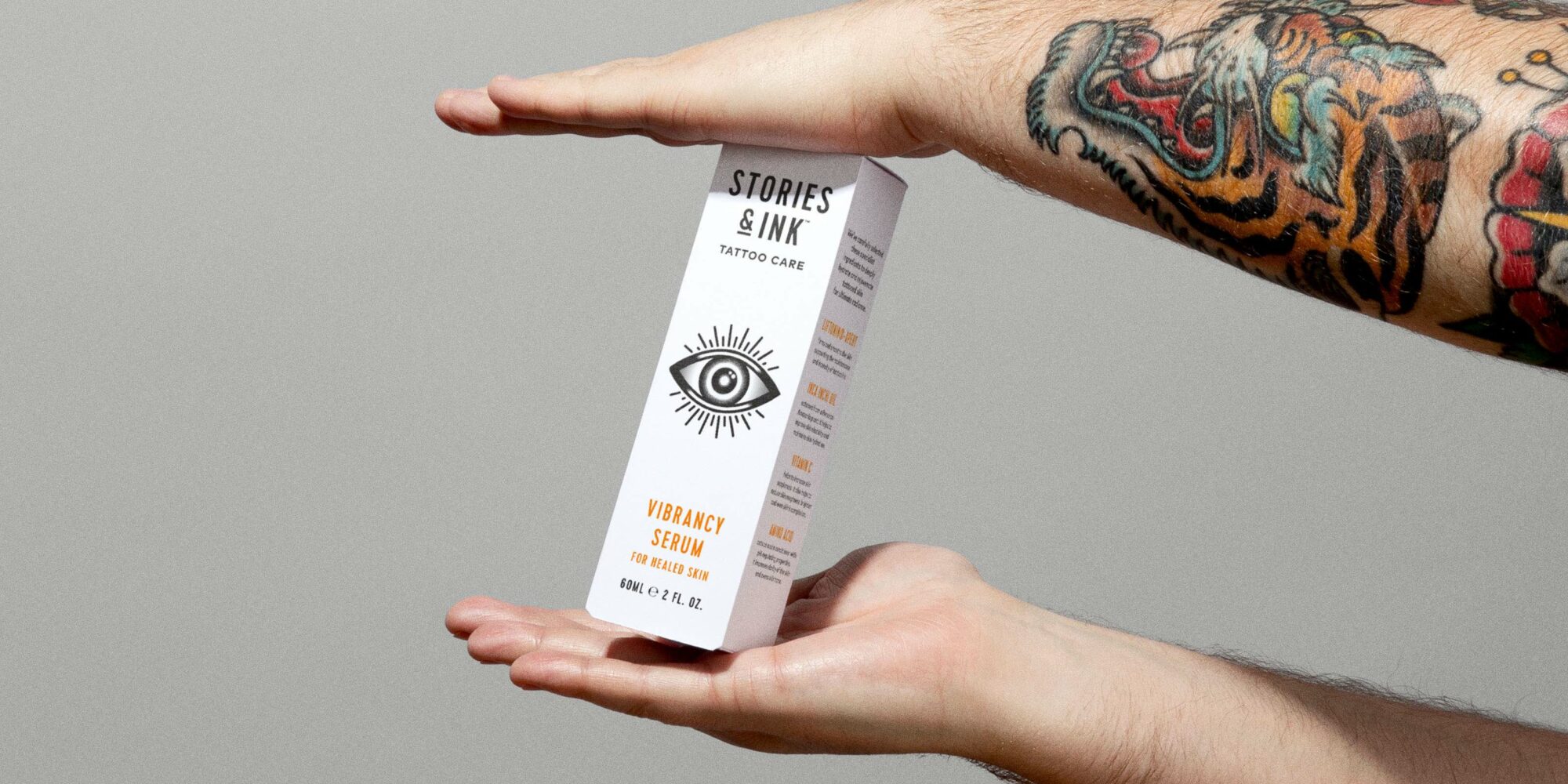 With Investment From Pharmapacks, Stories & Ink Looks To Become A Tattoo Aftercare Leader In The Beauty Segment
Electric Ink has an electric future ahead.
The British brand born in 2016 to turn tattoo aftercare into a beauty endeavor is relaunching as Stories & Ink, the first venture from incubator The Others Beauty Co., which has received an investment of 300,000 pounds or nearly $400,000 at the current exchange rate from e-commerce companies including Pharmapacks in a deal that values it at 3 million pounds or almost $4 million. Stories & Ink plans to make a splash in the direct-to-consumer arena in a pivot away from a retail distribution strategy that led to Electric Ink previously selling at Selfridges, Boots, Urban Outfitters and Superdrug.
"We had strong distribution and the next call would have been looking at U.S. retail further, but the real test for me was we would run promotions and a surge of customers would buy products, and we wouldn't learn anything about those customers," says Stu Jolley, founder and managing partner of The Others Beauty Co. "For a startup, data collection is so important, and retailers guard their data. We weren't establishing the relationship with our customer that we so badly want to establish."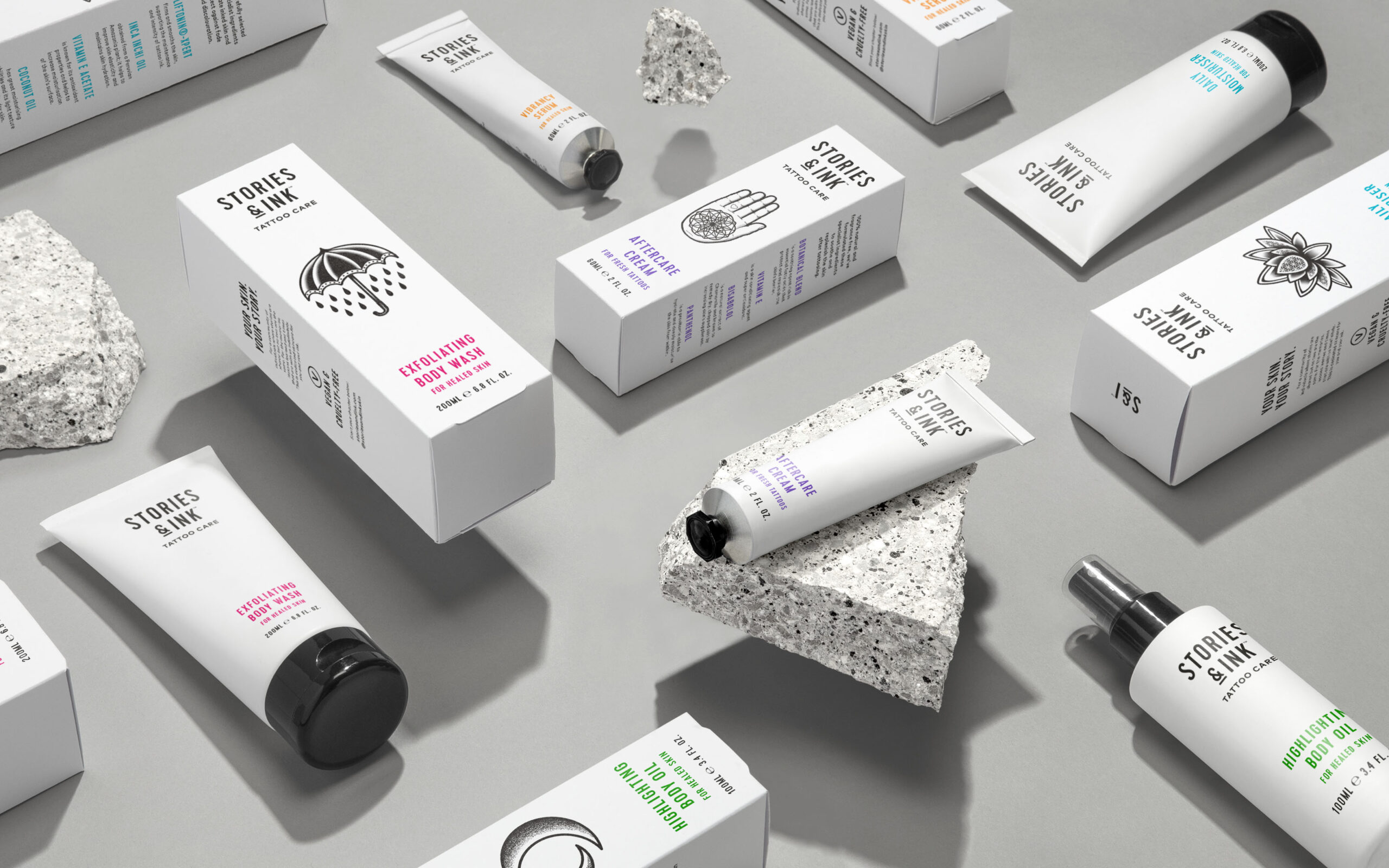 Pharmapacks raised $32.5 million in 2018 from Reckitt Benckiser, McKesson Ventures, Sealed Air and The Emerson Group. Last month, it revealed financing of up to $150 million from JPMorgan Chase Bank and GPI Capital. The retail seller bringing brands to Amazon generated in excess of $250 million in sales last year and is on pace for a 70% sales hike this year. With ambitions to become a $1 billion e-commerce powerhouse, Pharmapacks has been investing in up-and-coming consumer products brands. Prior to backing The Others Beauty Co., it took a minority stake in ponytail holder brand Pulleez.
"They want to work with emerging brands with high-growth potential because they have developed an e-comm platform to give you accelerated growth," says Jolley. "We know that one in five Americans has a tattoo, and what we need is reach. From our side, working with a web merchant like Pharmapacks gives us access to the whole of the U.S. So, it was a no-brainer."
"We know that one in five Americans has a tattoo, and what we need is reach."
A year ago, Jolley decided to pull Electric Ink from around 2,000 retail doors carrying it. As a result, it paused business for eight months. Following a website revamp and packaging refinement, the brand will surface as Stories & Ink later this month with five products priced from $15.99 to $18.99: Daily Moisturizer, Hydrating Body Oil, Vibrancy Serum, Exfoliating Body Wash and Aftercare Cream. A kit with the full suite of products is $85. The shift from Electric Ink to Stories & Ink was motivated by a trademark issue in the United States. The new name will be a springboard for the brand to highlight the stories behind tattoos.
Electric Ink originally came to life at Robot Food, a design agency created by brand co-founder Simon Forster that mocked up a tattoo aftercare brand. Forster had design expertise, but didn't have experience manufacturing and distributing a brand. Jolley, who founded men's grooming brand Wingman and was a brand analyst at Boots, had the experience Forster lacked. He envisioned Electric Ink crossing from the tattoo segment into the beauty industry with long-term care solutions for tattoos, not simply products for temporary use after tattooing.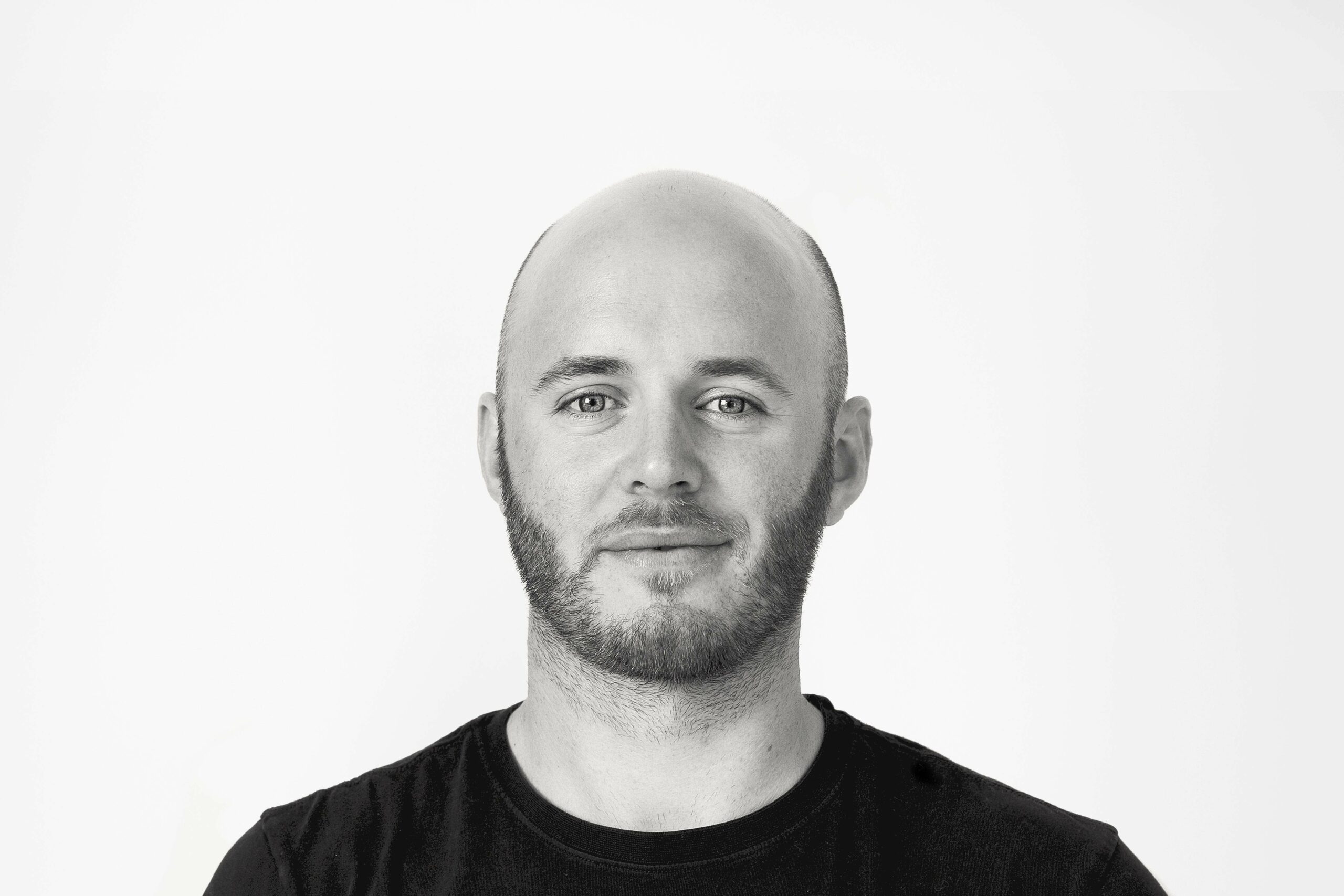 With its bestselling Daily Moisturizer, Jolley explains, "We positioned it as part of your daily routine and have tried to work into our marketing that this is your new alternative skincare routine. We want these products to be on your bathroom shelf with all of your other lovely beauty products." He continues, "The tattoo industry was predominantly overtly masculine, and there are millions of women out there who have tattoos. We felt we could do something different that felt gender-neutral."
Tattoos are core to the identities of Stories & Ink's target customers, a group interested in uncovering cool indie finds. To draw them to the brand, Jolley outlines it will have a broad program of social media advertising, affiliates and editorial content. The affiliate network is expected to tap budding tattoo artists around the world. Jolley mentions Stories & Ink will also leverage Pharmapacks' Amazon capabilities to promptly deliver Aftercare Cream to freshly tattooed people.
"We want these products to be on your bathroom shelf with all of your other lovely beauty products."
Stories & Ink's U.S. sales goals are to hit $1 million in its initial year on the market, $3 million in the second year and $5 million in the third year. In the United Kingdom, the sales goals are $600,000, $1.2 million and $3 million for the same periods. Although Stories & Ink won't be sold in traditional retail at its debut, Jolley doesn't completely rule it out. "We certainly would never say no to a retail, but strategically it has to work for both parties. Otherwise, it's a waste of time," he says. "We have to be aligned on more than just the bottom line."
In early 2021, Jolley anticipates The Others Beauty Co. will introduce its second brand. He hints it's a men's grooming brand "swimming in a completely opposite direction of what every other brand is doing in that space." Across its forthcoming brands, The Other Beauty Co.'s thesis will be to enter market categories underexploited by legacy players. Jolley refers to them as "mass-niche opportunities."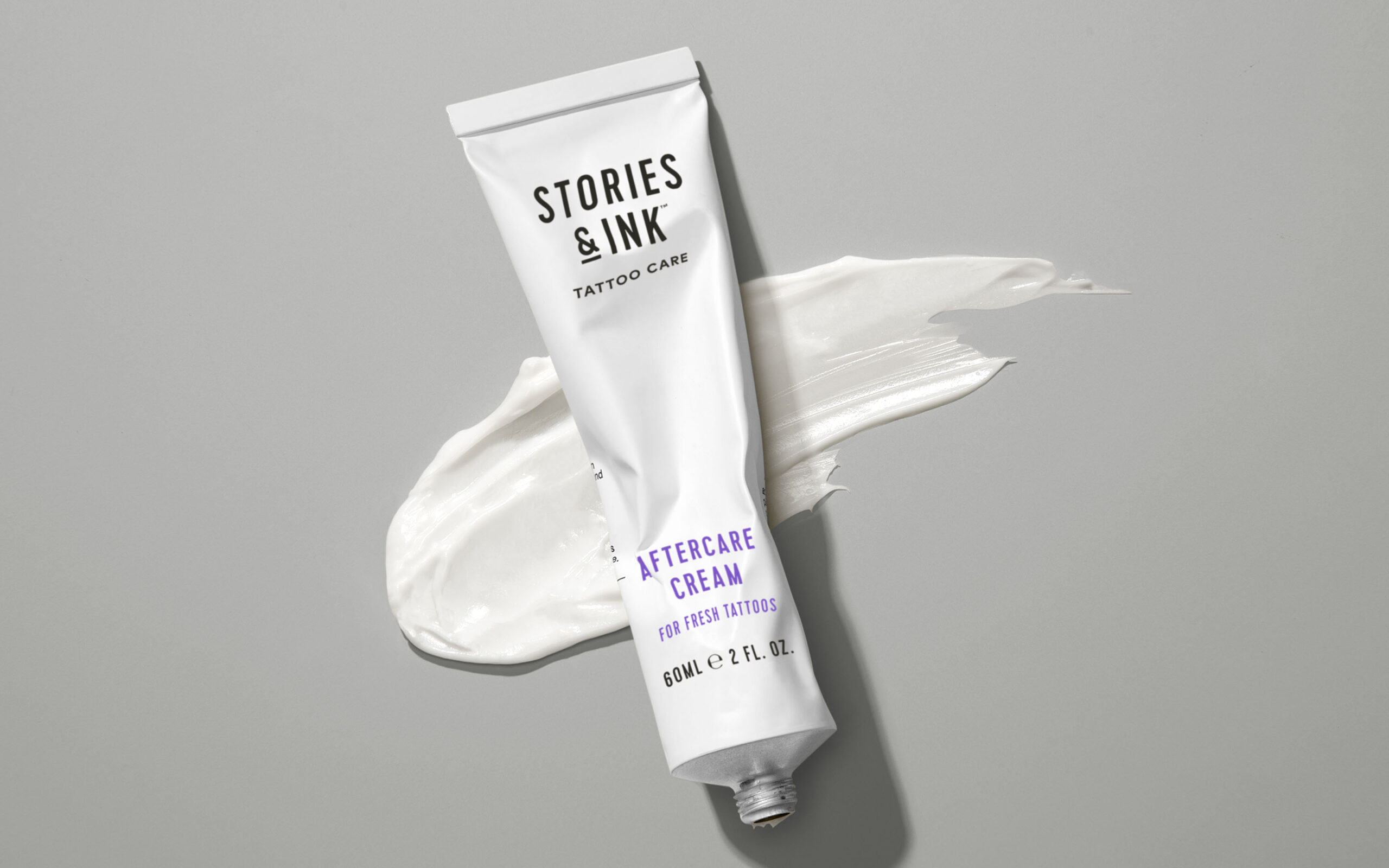 "Alongside Pharmapacks, we have a route to market where we can rapidly validate a product range, and that will enable us to make decisions very quickly about what works and what doesn't," he says. "That is the DTC model to get a minimal viable product out there, absorb as much feedback as possible and make changes."
Speaking of the mission of The Others Beauty Co., Jolley adds, "It's to put brands into the world that really stand for something different. It's about getting to know your customer really well and listening to them…When you put the customer in the room and truly listen to them, that's when you make the right decisions to engage with them and grow. In five years, we want a range of very engaging brands that are really community-driven."