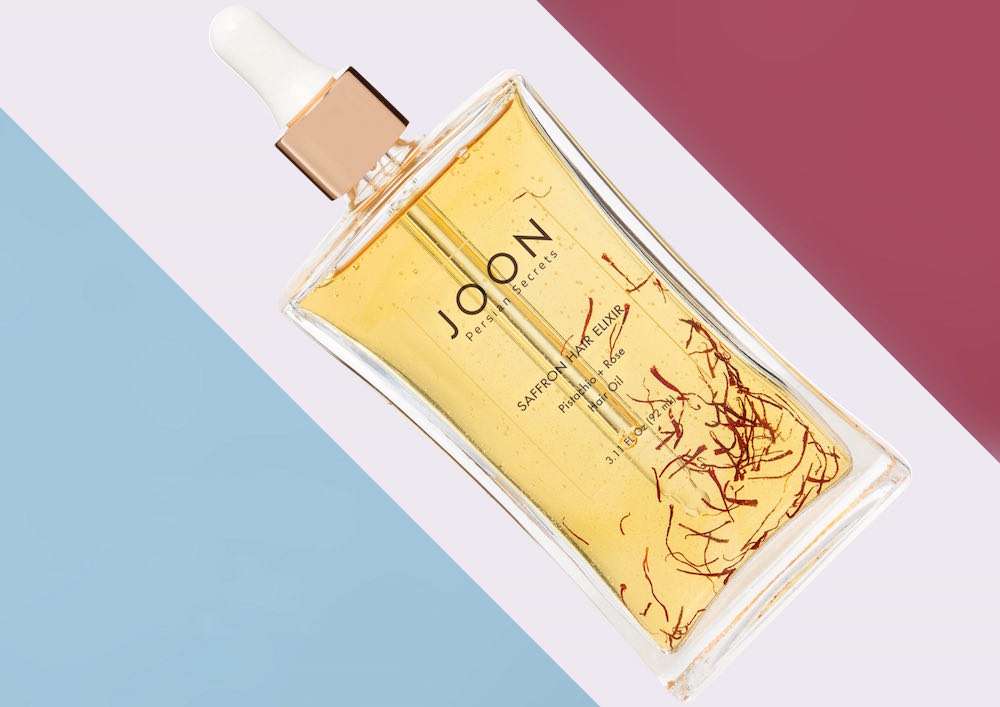 Joon Bottles Persian Secrets For Shiny Strands
Shiva Tavakoli is coming into her own in the beauty industry, but not by leaving her roots behind.
The daughter of Frank Tavakoli, a haircare veteran who sold the salon chain TGF to Regis, and established cosmetics firms Shiva Labs and 21st Century Laboratory, Tavakoli has launched the company Wildersense with her brother Kayvon Tavakoli to bring beauty remedies from around the world to American consumers. Joon, the first brand from Wildersense, draws inspiration from Iran, a country very familiar to Persian-American Tavakoli.
"I'm really fascinated by different cultures and the ingredients people use in different cultures. There are so many times when you travel abroad and, if you talk to local healers when you do, they know of all these plants you have never heard of, and I hope to explore that," she says. "I started with my own culture and that led to Joon."
"I'm really fascinated by different cultures and the ingredients people use in different cultures."
During summer visits to Tehran, Tavakoli was surrounded by Persian ingredients such as saffron, pistachios, dates and pomegranates. Her grandfather Jalil sold Persian herbs and spices to Europe, and her grandmother Akram cooked with them and mixed them into beauty treatments. It wasn't much of a leap for Tavakoli to imagine their usefulness in a hair oil, Joon's first product.
"Why not bring these ingredients here and incorporate them into hair products? It makes sense. It's something I know about, relate to and I can share with people," she says. Joon's Saffron Hair Elixir contains rose, pistachio and saffron, which floats in suspension in the oil. The product is designed to calm frizz, protect against damage from styling tools, moisturize and combat tangles. Available for pre-order now, it's shipping next month and manufactured in partnership with Shiva Labs.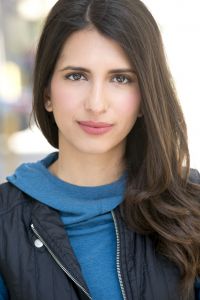 The brand's name is the Farsi word for "dear" or "life." "It's very commonly used, and the way you use it is to say Shiva Joon or Rebecca Joon. I felt like it was very fun, and it appeals to me as a Millennial," says Tavakoli. "You want to take care of yourself, so your hair is like your joon." She calls Joon's customers Joonies. "Joonie isn't proper Farsi per se, but Persian girls say to each other, 'You're my joonie,'" explains Tavakoli.
Joon will primarily stick to selling on its own ecommerce website at the outset and is depending heavily on Instagram to raise brand awareness. Offline, Tavakoli points to specialty beauty retailers as possible destinations for the brand. She believes Joon could benefit them by filling a gap in haircare assortments for products targeting Latinas, and women of Middle Eastern and Asian descent.
"There are lines for Caucasian hair and African-American hair, but there was nothing really marketed to people with the hair types of Middle Eastern, Hispanic and Asian people. I felt there was a real need," says Tavakoli. "We're part of a the fastest-growing demographic, but we really don't get a lot of representation in the beauty industry."
At $40 for a 100-ml. size, Joon is priced to be accessible to a broad swath of customers. "I looked at other oils, and there were ones marked at $30 or $35 for 16 ml. I'm giving 100 ml., and my oil has expensive ingredients. Pistachio is expensive, and saffron is worth more than its weight in gold," says Tavakoli. "I couldn't price it too low for those reasons, but I didn't want to price it too high. I wanted to make it as affordable as possible."
"There are lines for Caucasian hair and African-American hair, but there was nothing really marketed to people with the hair types of Middle Eastern, Hispanic and Asian people. I felt there was a real need."
Tavakoli isn't planning on expanding Joon's product lineup until the end of this year or early next year. She also isn't in a rush to add a second Wildersense brand. Tavakoli expounds, "Because of our manufacturing capability, we can grow very rapidly, but it's a matter of not overwhelming ourselves by coming out with 10 products at once, especially if that's not what the audience wants."