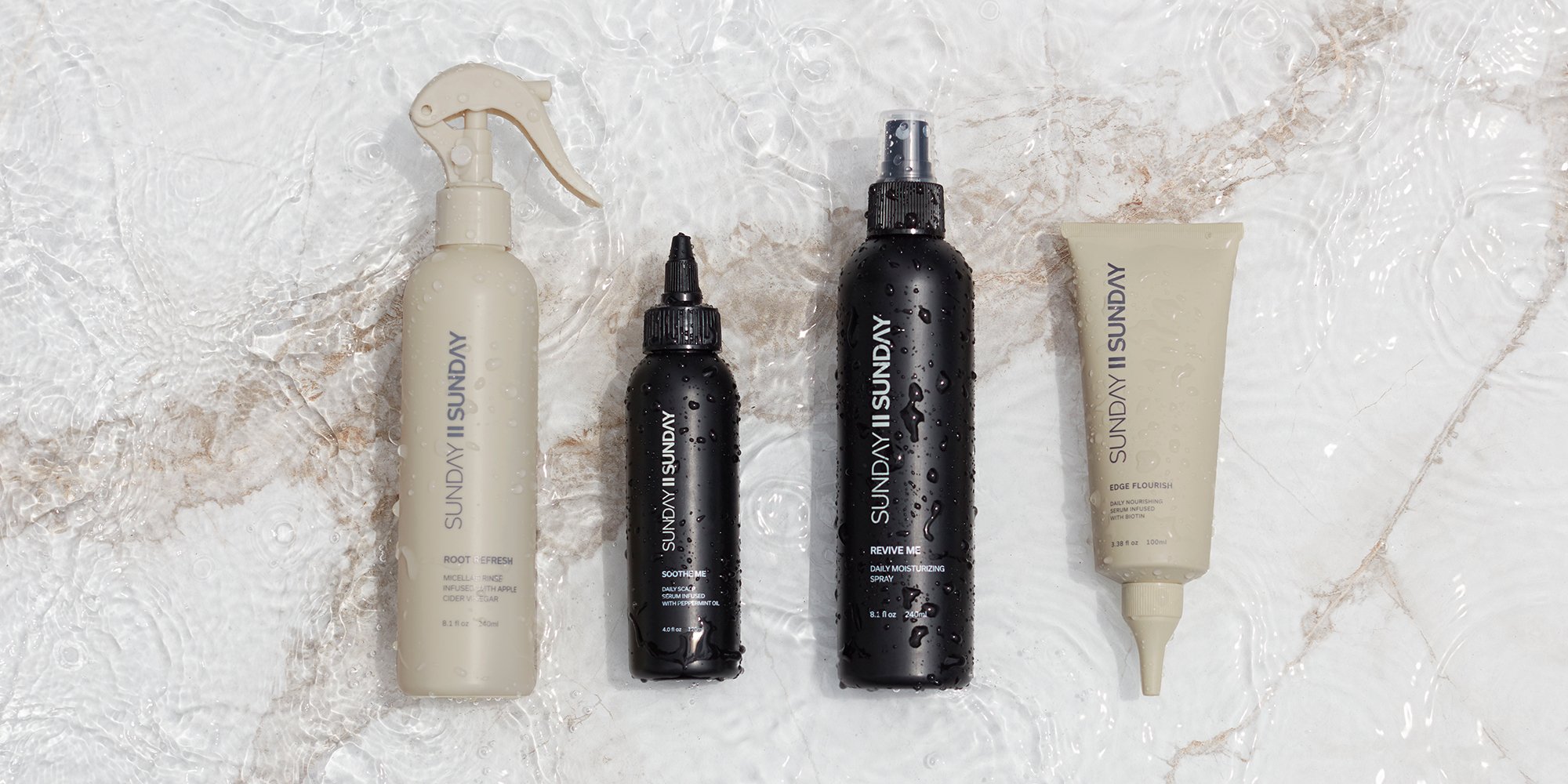 Serial Entrepreneur Keenan Beasley Gets Active With New Athleisure Haircare Brand Sunday II Sunday
Sunday II Sunday consumers shouldn't be afraid to break a sweat.
The new athleisure haircare brand from entrepreneur Keenan Beasley's incubator Supply Factory Brands is beginning with four products—Soothe Me Daily Scalp Serum, Root Refresh Micellar Rinse, Revive Me Daily Moisturizing Spray and Edge Flourish Daily Nourishing Serum—developed to enable hair to bounce back from hard-core HIIT workouts or casual jogs. Sunday II Sunday augments Beasley's burgeoning portfolio of brands that's set to further expand with beauty, health and home startups addressing gaps he detects in the market.
Discussing Sunday II Sunday, Beasley, who formerly held positions at Procter & Gamble, Reckitt Benckiser and L'Oréal, says, "Growing up in the beauty category at other companies, I saw that the industry is very static, and it was primarily focused on that evening out. It was about not moving and messing up your hair, and going to the salon and having a pristine, perfect look. We are really focused on what I see as beautiful: the freedom of living and activity, the ability to travel and work out, and play with your kids."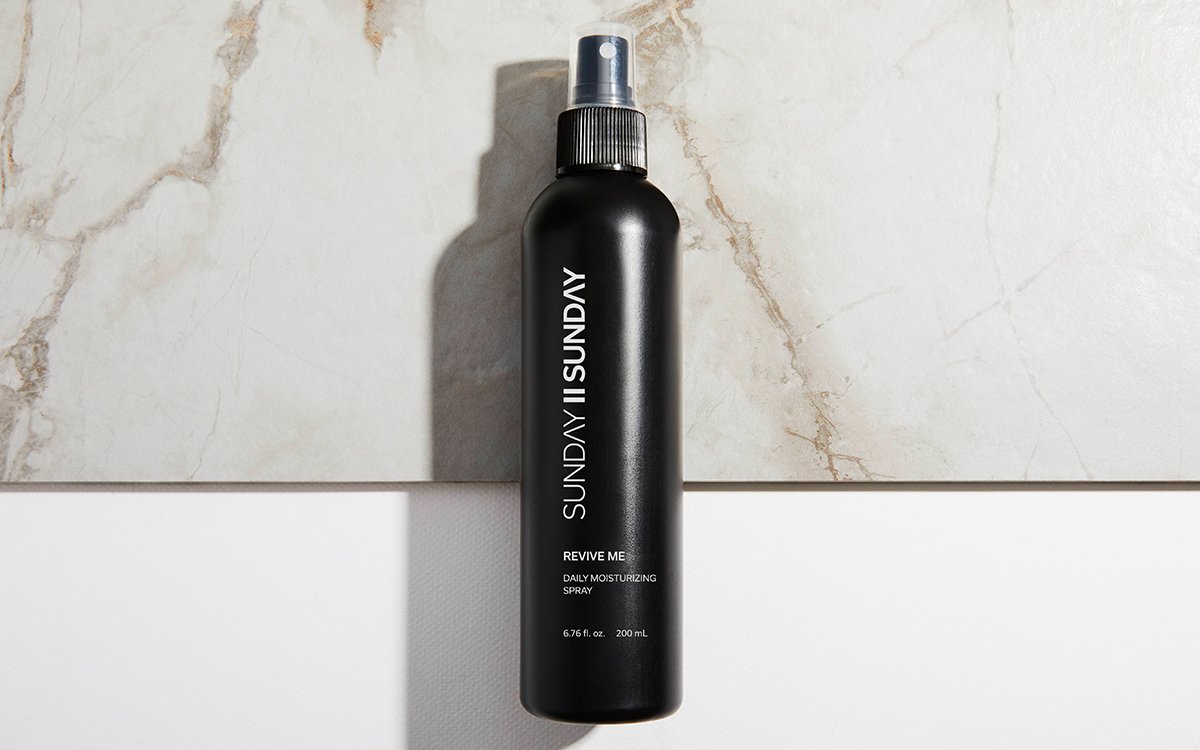 He points to research finding 40% of African American women avoid exercise because of hair issues. Beasley says, "A lot of women face an uncomfortable compromise of, do I work out or do I keep my look to deal with the societal pressures of how I should showcase myself in the world? Women are making that tradeoff, and I'm hoping to eliminate that. I want women to know they can work out, and maintain really healthy hair and scalp."
"I want women to know they can work out, and maintain really healthy hair and scalp."
In a crowded segment of haircare brands aimed at Black women, he suggests Sunday II Sunday's claims and ingredients distinct from the heavy butters common in textured haircare products stand out. Its products feature a proprietary botanical complex called Alternsis to sooth the scalp. Other ingredients include green tea, apple cider vinegar, ginseng, tea tree leaf and banana extracts, and coconut, argan, peppermint and sunflower seed oils. Sunday II Sunday touts that its formulas reduce itch in 15 minutes and generate a healthier scalp in 28 days. Scalp care is central to Sunday II Sunday. Beasley says, "If you want healthy hair, you need to have a healthy scalp."
Sunday II Sunday's name underscores that its products are designed to play integral roles in women's daily routines in between Sunday wash days. Priced at $28 to $31, they're intended to last 45 days and are housed in modern, minimalistic packaging inspired by fashion labels. Beasley says, "We didn't want anything to take away from the benefits we are seeking to provide for our consumers."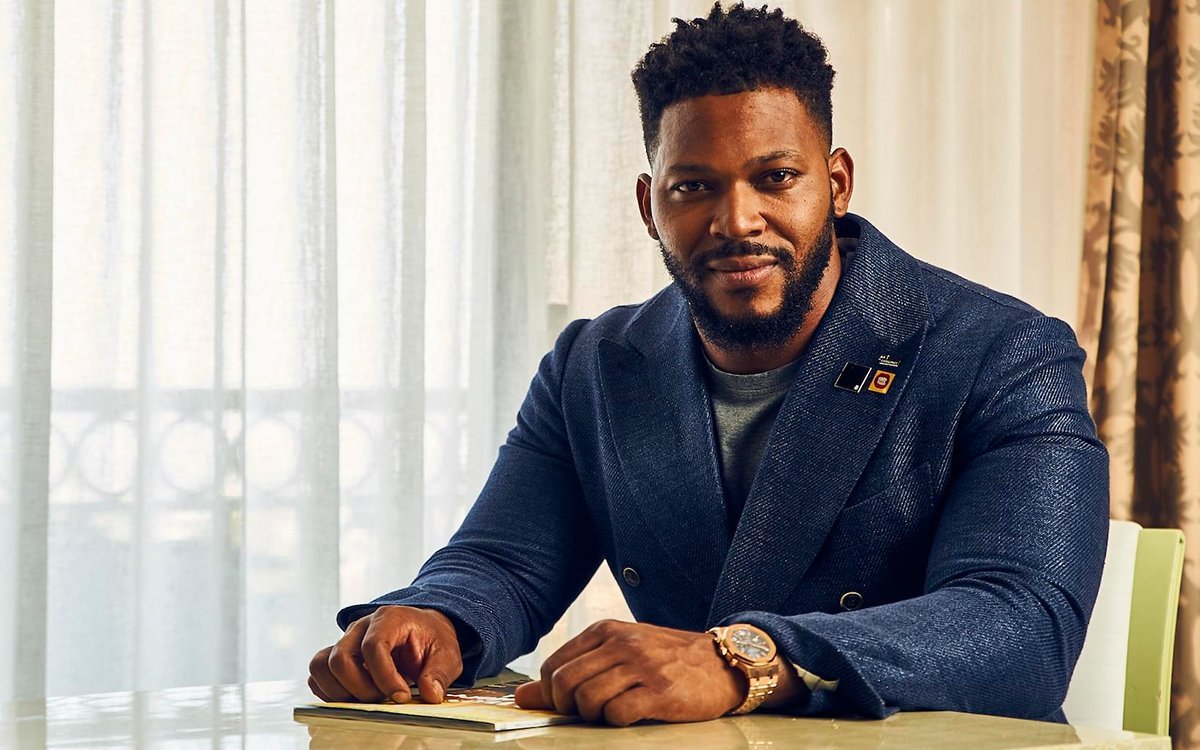 It took roughly $1 million to bring Sunday II Sunday to fruition, according to Beasley. The brand secured an undisclosed amount of seed funding, and he says investment announcements will be made at a later date. Beasley mentions, however, that Sunday II Sunday was largely "grown out of my apartment with my money and network." The brand went live on May 31, the 99th anniversary of the Tulsa Race Massacre during which white mobs stormed Greenwood District, known as Black Wall Street, and killed as many as 300 people. "That was a time period where Black businesses and Black prosperity was attacked and destroyed," says Beasley. "To launch and build a business that is owned and led Black people is huge for me."
"We are in our bathrooms and kitchens every day, and the impact you have on people's lives with these products is extremely rewarding."
Initially, Sunday II Sunday is sticking to direct-to-consumer distribution. In the midst of the pandemic, Beasley indicates consumers are turning to e-commerce for solutions that ensure "we are healthy inside and out, and that gets into how we care for our hair." Beasley is open to placing Sunday II Sunday in retail, but says, "It's a heavy cost to go into retail out of the gate. So, it's not often a luxury that indie brands have." Asked about a goal for first-year sales, Beasley responds, "I haven't put a number on it, to be honest. What I'm really focused on is building this brick by brick. If you are selling a product every day, you are doing something good. For us, it's about focusing on listening, learning and adding value. That's really the priority for us right now."
Beasley's entrepreneurial ventures extend far beyond Sunday II Sunday. He's branched into the cannabis sector with Kukua Corp., a CBD brand holding company encompassing skincare brand Mia+Rose, pet product brand Ozzie & Bo's, vitamin brand Get Good and fitness brand CBD Method. Supply Life, another brand in Beasley's portfolio, specializes in at-home food intolerance tests. He's also the president of Venture Noire, an organization dedicated to helping underrepresented founders scale their businesses. After Beasley left L'Oréal, where he was the youngest marketing VP, he established ad agency BLKBOX. Supply Factory Brands resulted from his decision to start brands rather than support existing brands. Under the incubator, Infinite Looks is the parent firm of Sunday II Sunday.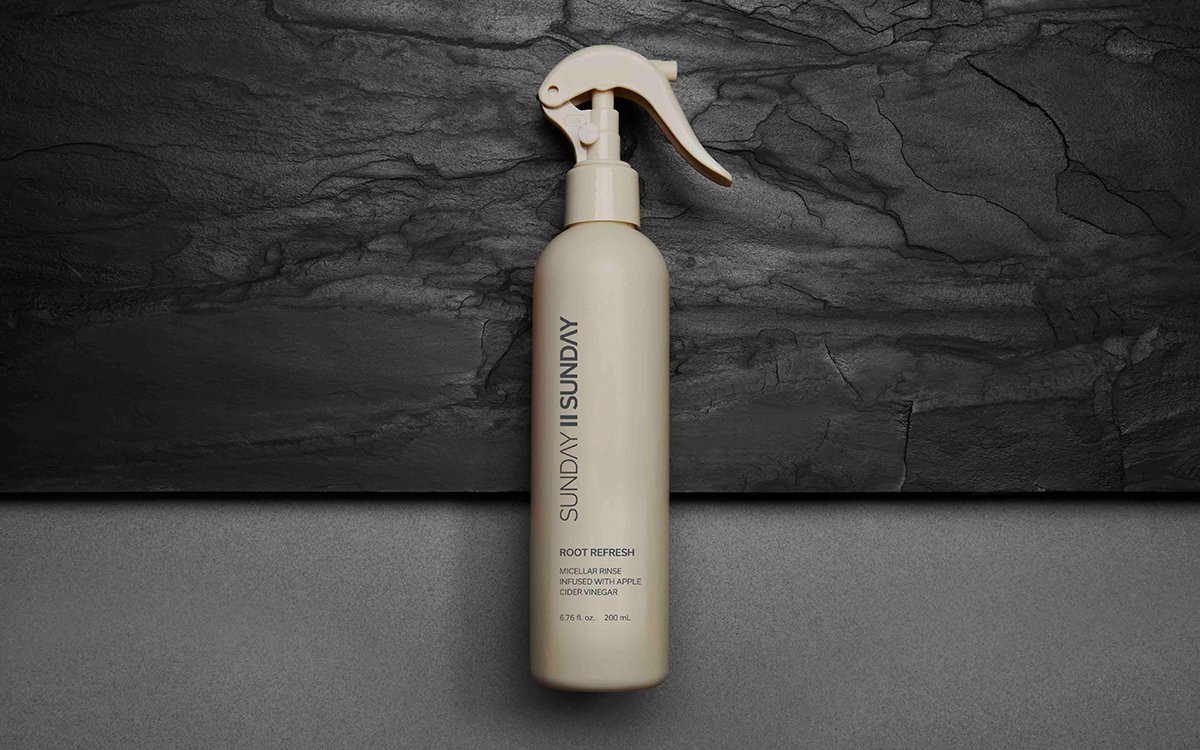 Going forward, Beasley plans to introduce two to three brands a year. "We have a really tight operating model that comes from my experience at P&G and L'Oréal, and really understanding from concept to launch what are the right KPIs to hit. For us, it's about creating repeatable modular models," he says, continuing, "I love to add value to consumers' lives with things that they are using daily. We are in our bathrooms and kitchens every day, and the impact you have on people's lives with these products is extremely rewarding."