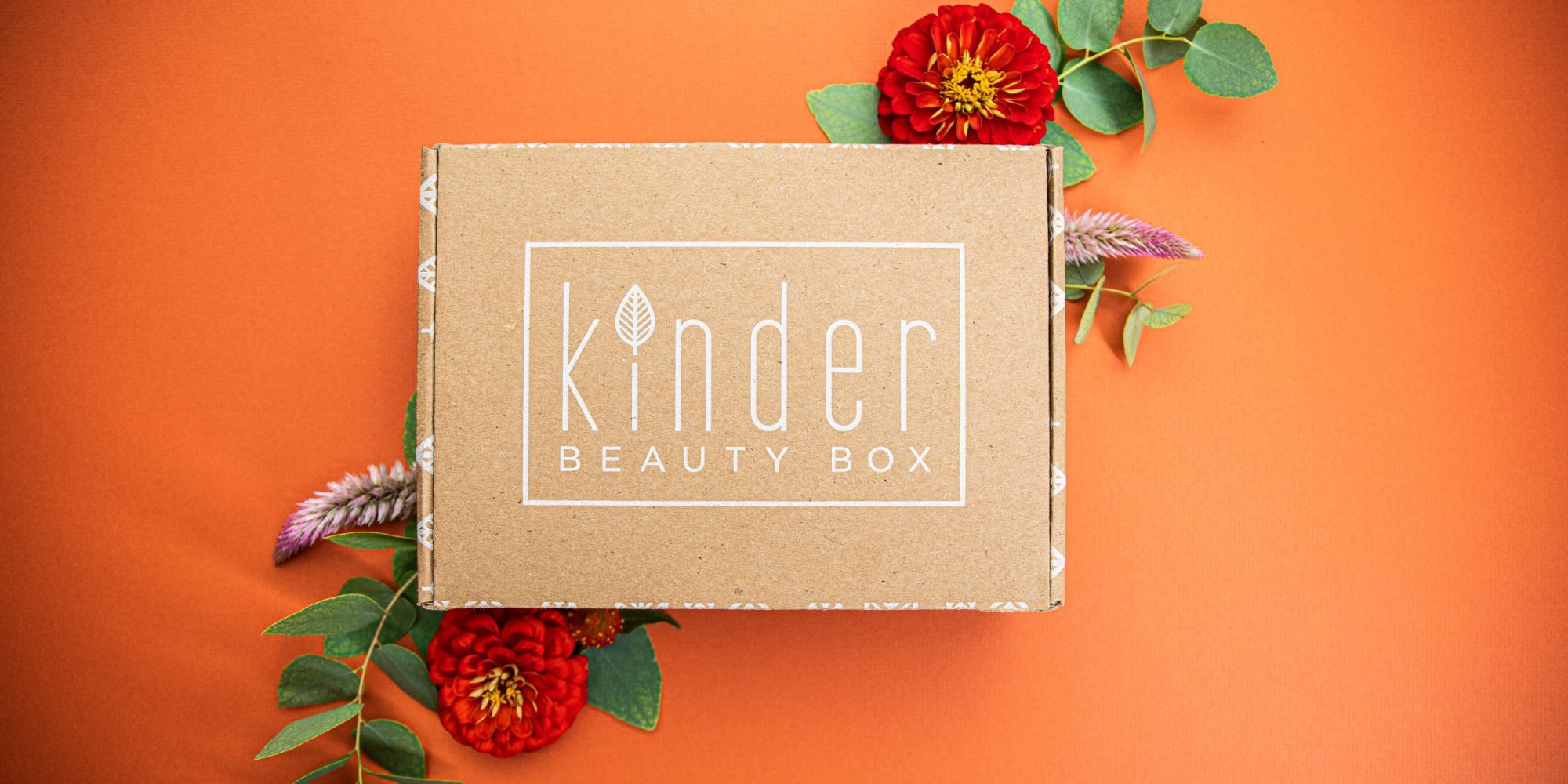 This Cruelty-Free Beauty Subscription Service Is Gaining Major Momentum
Of the many business models in the beauty industry, the thin-margin beauty subscription business model may be the most difficult. Cases in point: Birchbox and FabFitFun embarked on large-scale layoffs this year prior to the pandemic-related economic collapse. But Andrew Bernstein, who spoke out against famed quarterback Joe Montana and pop star royalty Rihanna when he was senior communications manager at PETA, isn't afraid to take on a tough task. "I have so much respect for those that came before us, but we are fortunate to see what their shortcomings are and, in my mind, it all comes down to the lack of something people can grab onto, the lack of a why," he says. With beauty box specialist Kinder Beauty, Bernstein is promoting the cause of animal rights through lipsticks and serums rather than policy statements and protests, but, ultimately, hasn't strayed from the goal he had at PETA of making companies more ethical. Particularly amid the current crisis, his mission and product have encountered enthusiastic demand. Kinder Beauty is currently picking up nearly 100 new subscribers daily. "When people are self-isolated, lonely and feeling down, having a little eco-friendly box full of luxury and self-care is the perfect antidote," says Bernstein. Beauty Independent asked him to elaborate on Kinder Beauty's offering, its brand portfolio and criteria, customer acquisition strategies, and future expansion.
How did Kinder Beauty come to be?
We took a sort of circuitous route. Instead of being people from within the beauty industry who had a cruelty-free epiphany, we were a group of activists who decided we could make a big impact on the beauty space. My background is that I was working at animal rights group PETA as a senior executive in their communications department and, when my wife and I moved to Denver from LA two years ago in April 2018, I didn't know what I was going to do in Denver. I knew I wanted to do something tied to animal rights, but in the for-profit space. I was very aware of the subscription business model and thought there was a great opportunity to do a cruelty-free and vegan beauty subscription.
It's a crowded space. We knew we weren't going to be the only players in the arena, and I thought it was important to have partners who could add a sense of buzzworthiness and credibility. So, I made two calls. One was to my friend Daniella Monet and the other one was to Evanna Lynch, and I told them what I was thinking. Both of them were instantly in as consumers and founders. They agreed that, even for people who are well-researched and passionate about all things animal rights, it's incredibly hard to figure out which beauty brands you can support and which products you can use. They got, from a consumer perspective, that there was a great need for a service that could do the vetting. Our aim is and will always be to help make the shopping experience easier for ethical beauty consumers.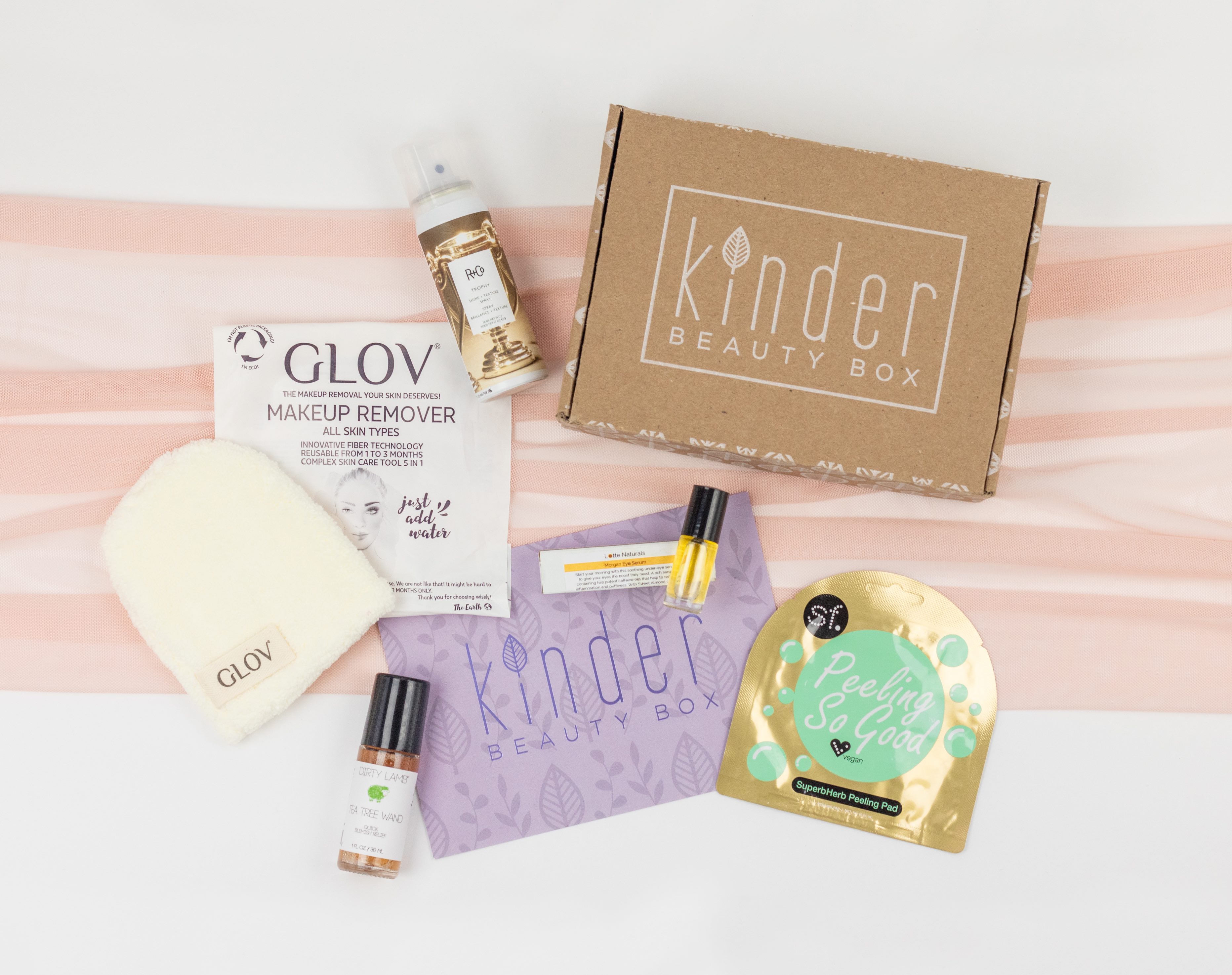 What was the process like to develop the concept?
I was in a very unique, sort of unicorn situation. I happened to fall into a crowd when I moved to Denver that are premier players in the subscription box space. They have nothing to do with beauty or animal rights, but are real experts in other genres of subscription boxes. I was able to bring the idea to them, tell them what I wanted to do and who I wanted to do it with, and brought them on as our investors. Their company is called Curational. They have been ideal partners for us in the sense that they provided us with the funding we needed, and they continue to provide our fulfillment services, customer support and a little bit of design work. It's been a wonderful, synergistic relationship. Knowing that everything on the backend is taken care of, they allow me, Daniella and Evanna to focus on marketing and curating the best products.
Why did you decide to take a chance on Kinder Beauty?
One of the lightning bolt moments for me when I was trying to determine if this was the right move came from being at PETA in the LA office. It was a very young and hip office. We were in Silver Lake in LA, and it was 90% female and 90% under the age of 28. Everybody had tattoos and wore vegan leather jackets. It was the cool kids. As I was talking to some of them, not one could name a cruelty-free or vegan subscription service. I knew who they were and that they were out there, but knowing that these people, the tastemakers of their demographic, and that they didn't know of the services out there was indicative that there was a missed opportunity or that the services were missing the mark. I believed that, if I could hit the mark, that a new service could appeal to its core demographic in a huge way.
If you look at what's happened in the plant-based space with food companies like Beyond Meat and Impossible Foods, you see the trend of early adopters of those products that are several years later followed by mass-market adopters. I saw there was the same opportunity in beauty. I felt that, if I could capture that core niche audience, I would be able to develop a platform that could be adopted more broadly. I would say Boxycharm to me feels likes the closest thing to Kinder Beauty in terms of the way it has been designed and put together. It's both affordable and high-end. It has full-size products, great branding that has instant recognition, and provides a really great value. There are more consumers today than there were yesterday who would be interested in a product like Boxycharm, but who want to know that the brands they are supporting are ethical brands. They want to use products that are good for them, the environment and animals.
What's Kinder Beauty's offering, and why is it the offering?
For as little as $23 dollars a month, our customers get between $75 and $165 worth of products delivered to their doors. Everything is 100% clean, vegan and cruelty-free. Every box has at least two full-size products. We looked at where all of the other boxes were in terms of what they were guaranteeing and what they were charging, and we landed at a place that we felt was both fair and affordable for the consumer, but also would protect some degree of a margin healthy enough to sustain a business.
How did you build Kinder Beauty's audience?
We launched in January of 2019. Our priority from day one was community. I believe strongly in the idea that, from a business perspective, you should know your why and build everything around that. For us, the why is we want to remove animals from the supply chain of beauty, and we want to attract a large group of likeminded consumers. So, every decision we make comes back to our mission, bringing people into our mission and bringing them on this journey with us. If you are an ethical beauty consumer, we are the subscription box for you. It helps that my two partners have over 6 million followers on Instagram combined. In the early months, we relied heavily on promoting to Daniella's and Evanna's audiences. We found pretty immediate success, although, at the time, we weren't making very many boxes. We sold out of our very first box and our second box, too.
In any business, you can only promote to the same defined group so many times before you tap that well dry. In the summer last year, we realized we needed to shift gears, and we started to get more creative in terms of paid advertising and optimizing our sales funnel and email marketing. At PETA, I helped shape the organization's outward-facing communications, from blog posts to email newsletters to press releases and everything in between. I put all of those skill sets that I had honed at PETA to work for Kinder Beauty. Our paid ad strategy has been really successful for us. One particular strategy that has worked for us in Facebook ads is that we have influencers holding our boxes combined with quotes from actual customers highlighting what they love about Kinder Beauty. Who better to help market Kinder Beauty than the people who love our brand the most? In our email marketing, driving everything back to the community is working. Every single communication that a customer gets from Kinder Beauty in some way big or small ties into why we are doing this and why the customer has chosen or will choose to be on this journey with us.
If I were to point out something negative about the other subscription beauty boxes, I would say most of them are entirely transactional. Kinder Beauty was designed to be the exact opposite. I don't want to send someone my box and have them not think about my box until they get the next box in 30 days. I want to engage with them regularly, and let them know how grateful I am to have them be a part of our community. Obviously, content is a huge part of community. One of the initiatives we launched in the last six months was around the idea of making Kinder Beauty almost a standalone content platform in its own right. I hired [VegNews Magazine senior online features editor] Jasmin Singer, who is a published author and TEDx speaker, to run my editorial platform. With writers, she's producing three pieces of content a week. That helps get Kinder Beauty discovered organically and develop a sense of community for our fans and active subscribers.
How many brands does Kinder Beauty have in its stable?
We have over 200 active conversations with brands at any given moment. Since day one, I am the only person that manages all of those relationships and handles the sourcing. Nothing gets curated into a box that Daniella, Evanna and I haven't sampled and approved, but, in terms of putting the products in front of them, that's about me working directly with the brands. My philosophy in life and in business is to find win-win scenarios. I don't believe there has to be a winner and loser in any scenario. I am extremely transparent with our brands in terms of what we can afford to offer, and I expect the same degree of transparency from them. If there is a win-win to be found, we move forward, but, if the numbers don't line up, which is oftentimes the case with a subscription box because we are not dealing with a 60% margin, there is no love lost. If it doesn't work right now, perhaps the numbers will change down the road. In addition to being really egalitarian about the deals we make, I'm very confident that we offer more than any other subscription service in terms of guaranteed exposure and promotion. It comes back to having Daniella and Evanna as my co-founders and business partners. They promote each product we work with on their personal Instagram channels both with posts in their feed and a series of Instagram Stories each month. That's a level of promotion that would normally cost brands a lot of money. That's baked into the deal when we agree to have a brand participate in one of our boxes.
What criteria do you have for the brands in your boxes?
On the cruelty-free side, we need to know that they are 100% cruelty-free, which means not only do they not test on animals, but they need to know their ingredient suppliers haven't tested raw ingredients on animals. They also can't pay a third party to test the products on animals. The way it works in mainland China is that the government has the right to say, "We are going to test your products on animals, and you are going to pay for it." That has caused issues with larger brands in the past. They will say, "We don't test our products on animals," but, if you dig deeper, you see that they are paying, and the Chinese government is testing their products on animals. We do our due diligence on brands being cruelty-free, and we will only curate 100% vegan products. The most common ingredients that wouldn't fit the bill are beeswax, honey and lanolin. We definitely identify as being a clean beauty brand. We have very strict standards that are line with the Credo [banned] ingredient list.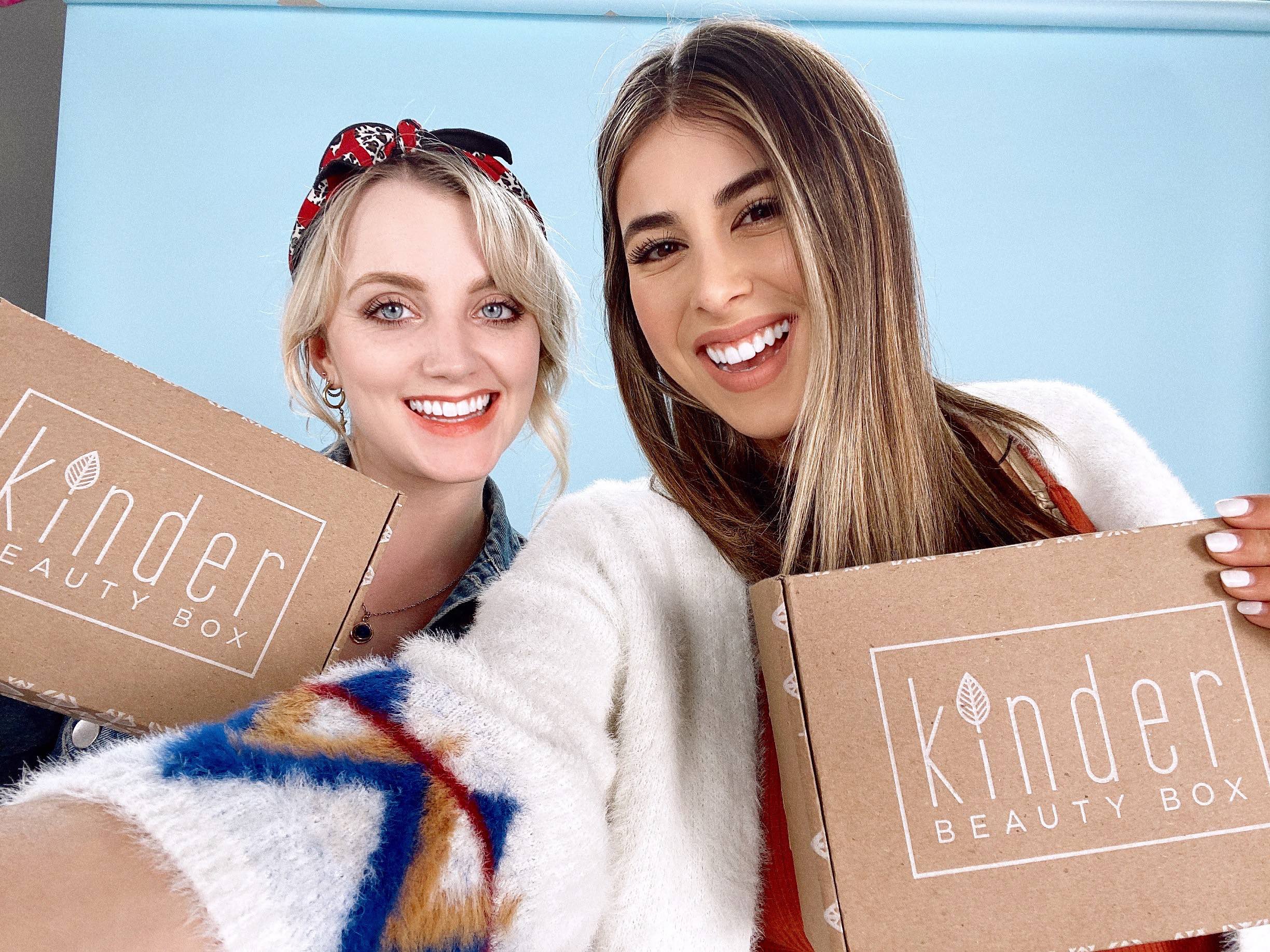 What brands have resonated with Kinder Beauty's customers?
100% Pure is a company that we absolutely love. They are aligned with us in pretty much every way. We have worked with them four or five times now, and we have some more plans to work together in the very near future. We love to mix it up for our customers in terms of giving them products from brands that they have heard of like 100% Pure, Andalou Naturals and Franklin & Whitman while, at the same time, we really like to help them discover new ethical brands. Recently, a brand called Dirty Lamb has really captured our subscribers' hearts in a big way. We've now done two partnerships in a short period of time, and we have a couple more exciting collaborations coming up.
How's business doing?
We did over a $1 million in sales in 2019, which blew our minds. In April, we will ship out over 5,000 monthly boxes. We have a broad range of consumers who truly love our mission and our boxes. Our core customer is a 25-to 44-year-old woman who likely shops for groceries at Whole Foods or Sprouts, but our audience is an incredibly diverse group. My mom, God bless her, would be a Kinder Beauty fan even if it were not for me, and the same for my mother-in-law. I get DMs on Facebook from women who've never subscribed to a box before who are huge Kinder Beauty fans.
How is the current crisis affecting Kinder Beauty?
Four weeks ago, I told my team that we were officially going to change gears from being focused primarily on growth to focusing on retention, community and profitability. Then, something happened that we couldn't have anticipated, which is our sales blowing up. We are right now experiencing a period of growth unlike anything we have seen since we launched in January of last year. We had to very quickly switch gears. We have had to increase our order quantity for our May, June and July boxes. My biggest issue right now is with inventory based on the amount of new subscribers we are taking on every single day. If this period of growth sustains over the next four to six weeks, as of right now, I don't have enough boxes to give out to all of customers we would take on in July and August. I am scrambling right now to provide a good experience for our customers and trusted brand partners.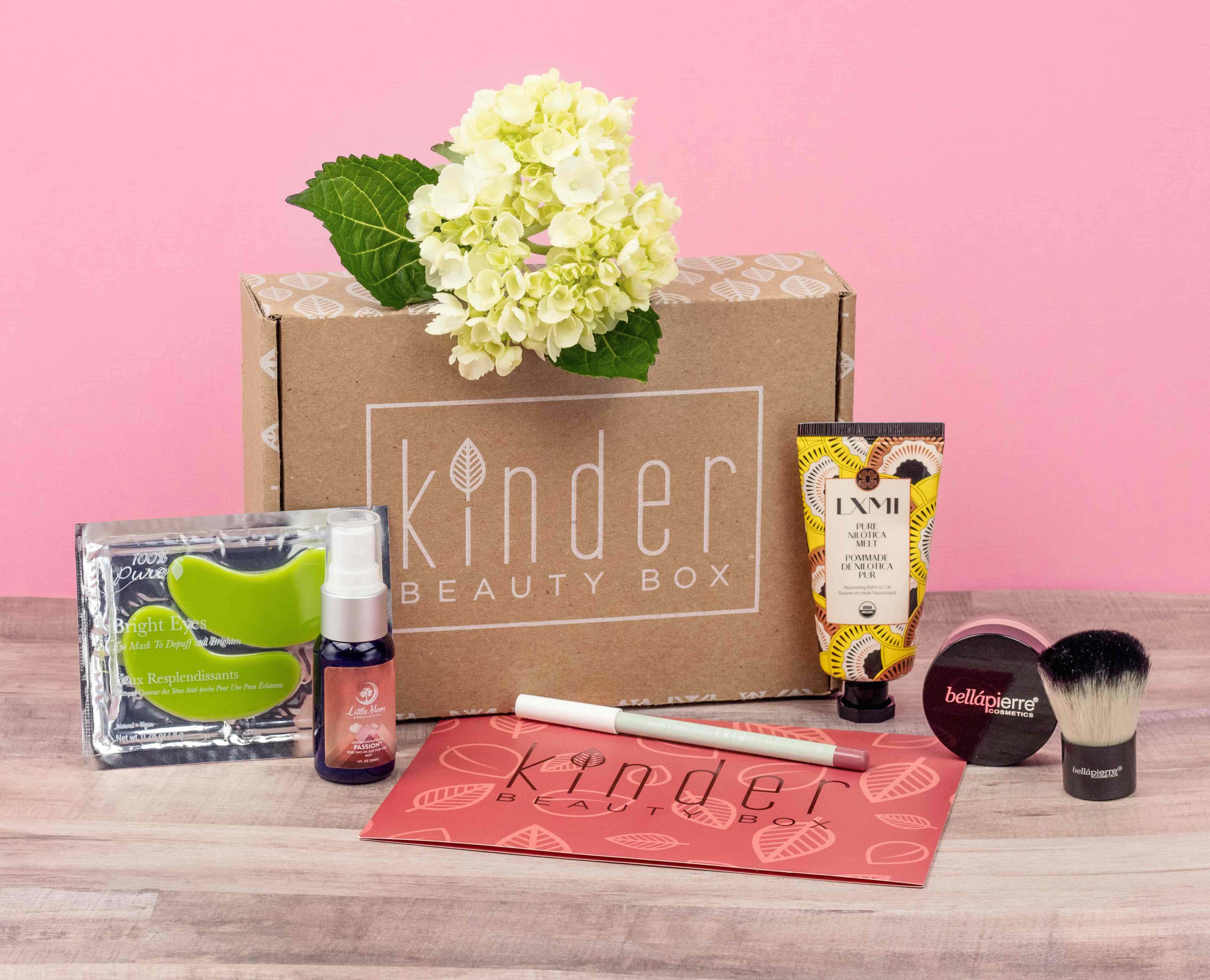 What's the growth been like recently?
We have already done more revenue this month than in any other month. The shocking thing about that is, because of limitations with our warehouse due to personnel restrictions for the coronavirus, we have not sold a single add-on product or one-off box in April. So, we have more revenue and customer acquisition on fewer offerings. We are taking on close to 100 new subscribers per day.
What are upcoming initiatives for Kinder Beauty?
There are two key initiatives that come to mind, and we will likely have to go through a round of fundraising before we can really tackle either. Number one is we absolutely want to be the first fully sustainable vegan beauty box. We have had conversations with a partner that would allow us to essentially be a zero-waste business and to make everything fully recyclable at no extra cost to the consumer. Number two is personalization. That's a tricky aspect of the subscription box business. It creates a number of logistical issues, from sourcing to fulfillment. How many different permutations of the box are you actually going to have, and how are you going to execute them? That's something we want to do, but we frankly don't have the capital or bandwidth to tackle it right now.
Where do you think the business will be five years from today?
Kinder Beauty is more than just a subscription box. The subscription is the first commodity we are offering on this platform. The platform and the community is the business. We are building a community of consumers of people like us who care about the earth, animals and the products they use and, over the next five years, we very much plan to expand what we are able to offer those consumers.