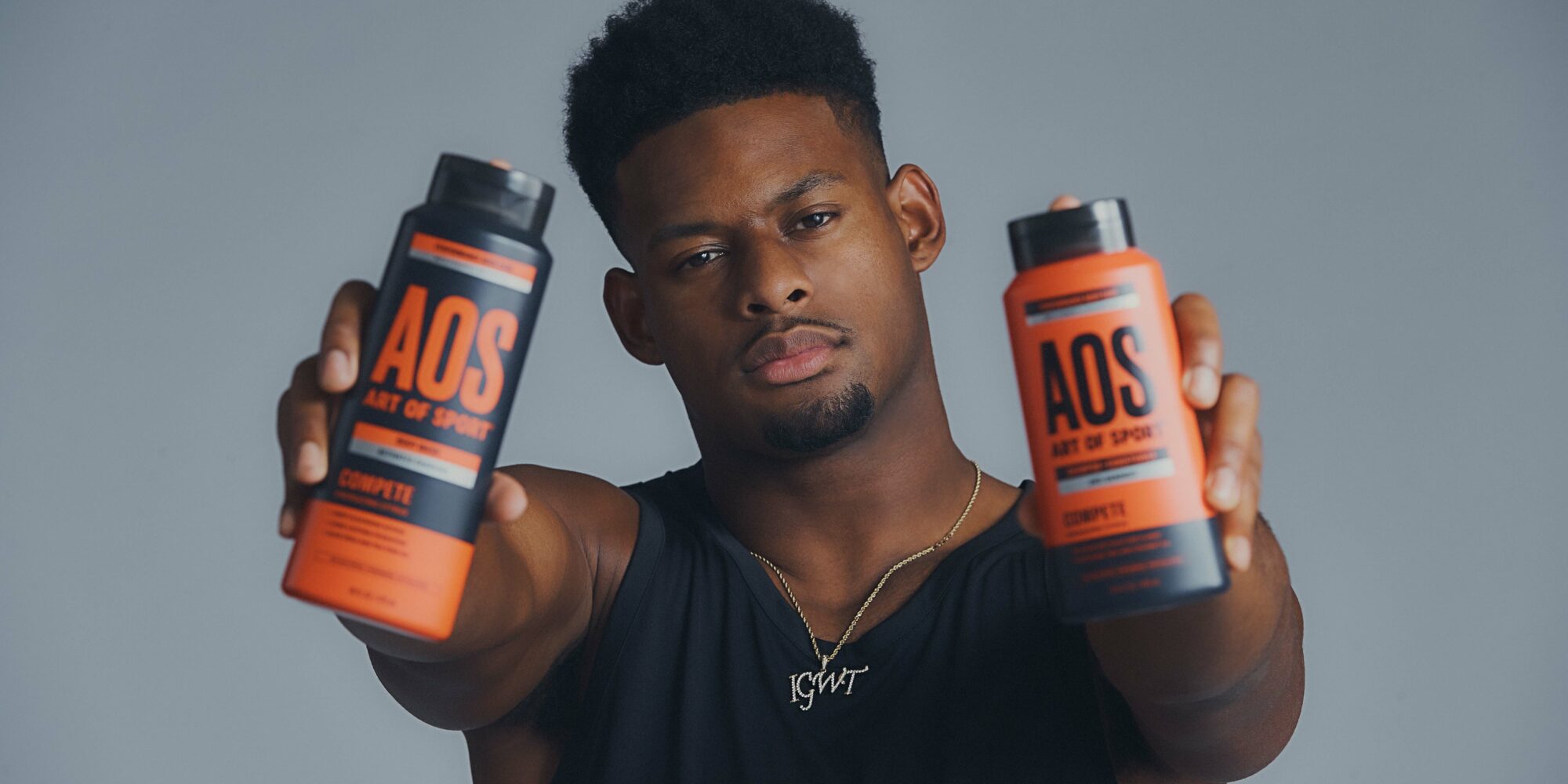 Kobe Bryant's Brand Art Of Sport Fuels Up With $6M To Build Upon His Legacy
Art of Sport has definitely entered the big leagues.
The body care, haircare and skincare brand started two years ago by the all-star entrepreneurial lineup of Brian Lee, co-founder of LegalZoom, ShoeDazzle and The Honest Co.; Matthias Metternich, a one-man startup engine with Popsicle Vision, Poke, Believe.in and Cocodune among the companies he's had a hand in; and basketball legend Kobe Bryant has closed an oversubscribed funding round of $6 million led by CircleUp Growth Partners. Other investors participating in the round include Lightspeed Venture Partners, Bam Ventures, Darco Capital, billionaire Dallas Mavericks owner Mark Cuban, and Wilson Chandler, a player for the NBA team Brooklyn Nets.
"Art of Sport has a first-to-market brand position and the type of business fundamentals that are pivotal to accelerated, healthy growth," says Benjamin Lee, managing director at CircleUp Growth Partners, an early stage consumer fund that's backed Hum Nutrition, Kosas, Winky Lux and Mented. "With their momentum, authentic connection to their community, and differentiated product offerings, the company is ready to lead the personal care industry into a new era."
Illustrating its momentum, Art of Sport reports it's the fastest-growing men's personal care brand in the United States. After launching initially on its website and Amazon, where it premiered blockbuster deodorant Victory on Prime Day and quickly sold out, Art of Sport rolled out to 1,600 Target stores with 14 stockkeeping units in February. Target has been enlarging its men's grooming section with brands like in-house line Goodfellow & Co., Hims, Scotch Porter, Every Man Jack and Bevel to respond to men's swelling interest in personal maintenance.
Art of Sport declined to specify its annual turnover, but revealed it quadrupled sales this year and is on track for them to multiply 2.5X next year. Metternich details the brand's recent funding will primarily be dedicated to product development, distribution expansion—it's on track to 6X its retail footprint in 2021—and national marketing efforts online and offline.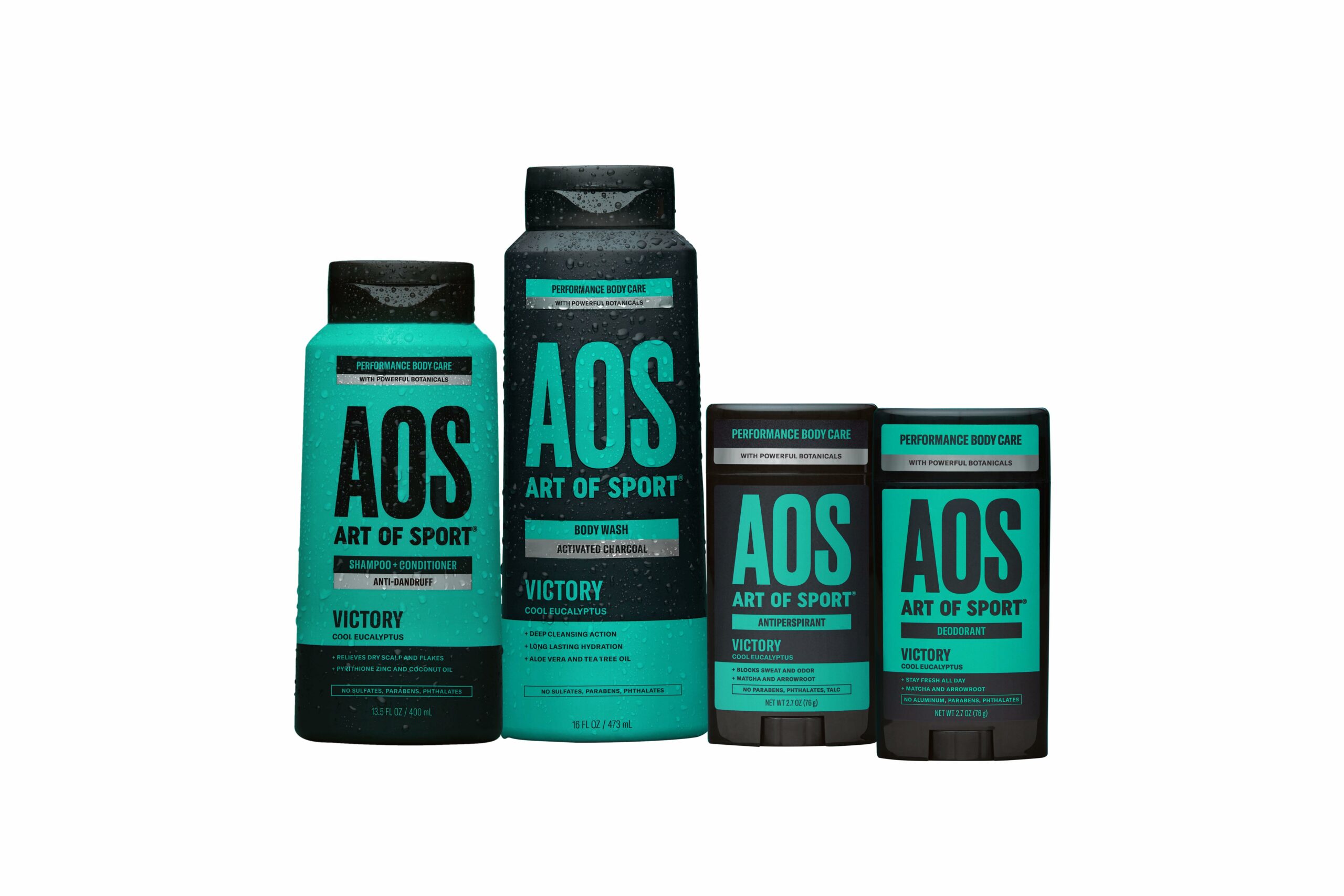 Metternich shares an estimate that retail is responsible for 96% to 99% of men's body wash and deodorant sales in the U.S., and he doesn't think that's shifting despite e-commerce's pandemic surge. Traditional retail is expected to account for a majority of Art of Sport's 2021 sales. Still, Metternich is an advocate for the importance of Amazon in Art of Sport's distribution mix. The brand has racked up 6,000 five-star reviews on the e-commerce giant.
"There's a trope that's not aging very well, which is the idea that, as a direct-to-consumer brand, you're supposed to have a dot.com presence and only a dot.com presence, and drive all your traffic there, and ensnare people in some sort of aggressive subscription program," says Metternich. "What we are finding, especially in the last year or so, and we were ahead of the curve on, is that Amazon is not necessarily a platform that cannibalizes that opportunity, and you are able to create a brand experience and introduce the product in a compelling way."
"The company is ready to lead the personal care industry into a new era."
As it gained economies of scale, Art of Sport lowered its prices—they currently range from $6.95 to $12.95—to be accessible to its core consumers. Metternich describes the core consumers as 25 to 35 year olds aging out of Axe and teens matriculating into the personal care segment. He says, "While their parents would have chosen the legacy players in the market, the question for them is: Is there a brand that represents my values, speaks to me, and is modern?"
Art of Sport's products were formulated with scientists Shekhar Mitra, former SVP of global innovation at Procter & Gamble, and Laurence Dryer, VP of research and development at Obagi who formerly held the same role at Honest, to be clean and cutting-edge. Going forward, Metternich anticipates the brand will largely concentrate on items that have been strong performers for it such as deodorant, body wash and shampoo.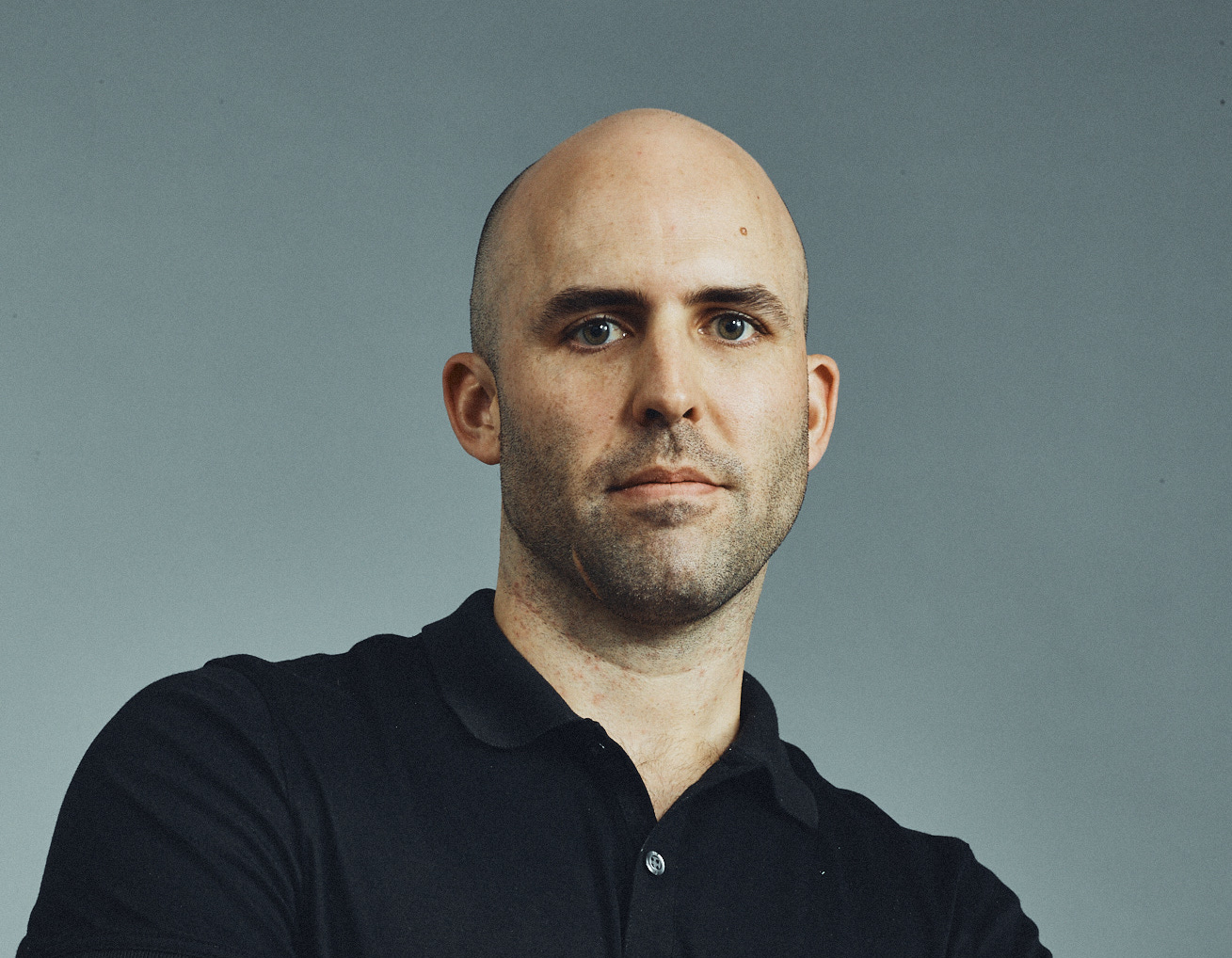 "We want to find a couple of horses that are getting the right productivity, double down on those SKUs and constantly improve them to make them true leaders in the category," he says. A women's line is in the product roadmap. Metternich says, "We feel that female athletes are looking for a brand that recognizes their movement and their existence in a way that's not patronizing or just beauty-centric."
With Bryant's assistance, Art of Sport kicked off with an impressive roster of athletes drawing a combined 75 million social media followers. Houston Rockets star James Harden, skateboarder and X-Games gold medalist Ryan Sheckler, Chicago Cubs shortstop Javier Baez, motocross champion Ken Roczen, Pittsburgh Steelers wide receiver JuJu Smith-Schuster, and Abby Dahlkemper, a soccer player with the North Carolina Courage and U.S. women's national team, are on its roster. Harden is featured in television commercials humorously recounting the history of men's skincare that began airing on ESPN during the Michael Jordan documentary series "The Last Dance" in April after live sporting events were canceled. Art of Sport has engaged in grassroots marketing as well. The brand has reached some 700,000 young athletes at football combines, volleyball tournaments and related activities.
"People wear Nike even if they aren't running, and that's because the brand is a cultural beacon. We see ourselves as similar."
Metternich calls the professional athletes signed on to Art of Sport "either investors or partners that have equity in the company." "When we say athletes are in the fabric of our business, they are actually represented in the ownership structure of the company, and they are actively involved as a result," he explains. "We are now in that an era where especially athletes, but also influencers and celebrities, are wanting to be business partners first and foremost."
The pandemic has altered everyday fitness (more Mirror and Peloton, less Equinox and SoulCycle) and professional sports—the Tokyo Olympics is postponed a year, the NBA is restricted to an isolated bubble zone, and MLB and NFL games are being held with limited or no crowds—but Metternich isn't worried the changes will impact Art of Sport. "People wear Nike even if they aren't running, and that's because the brand is a cultural beacon," he says. "We see ourselves as similar to that. Therefore, we are not too overly concerned with what the sports landscape will look like."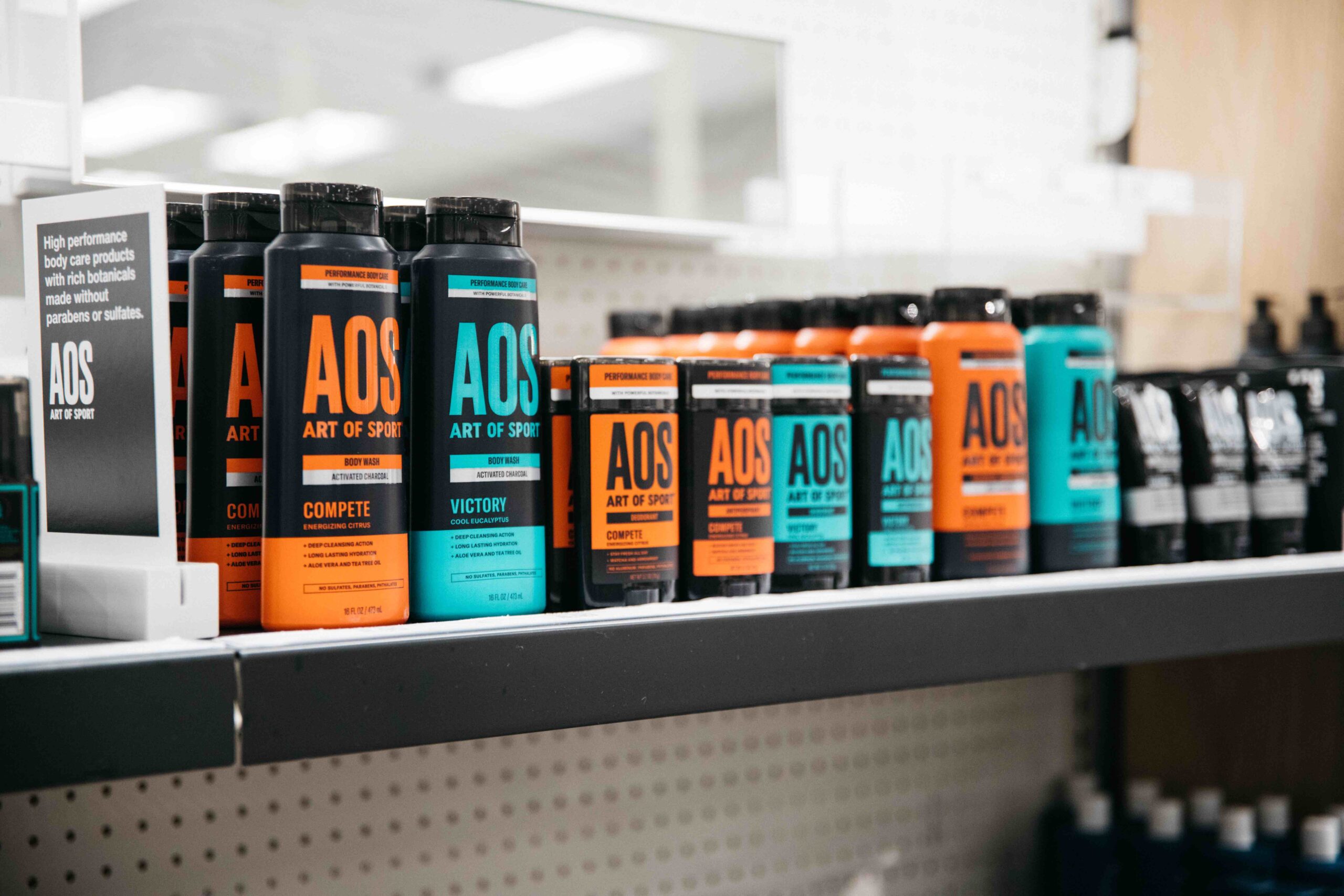 Certainly, Bryant, a prominent Nike spokesman, is and was a cultural beacon. His tragic death in a helicopter crash on Jan. 26 rocked Art of Sport. "What was amazing about him was not just that he was an amazing father and athlete, but his proximity to the business world gave us insights and strategic guidance. For the better part of two decades, he helped build the Nike brand around the world and, then, had tremendous success in building the BodyArmor brand in the beverage space," says Metternich. Bryant acquired 10% of BodyArmor, a brand taking on Gatorade like Art of Sport is taking on Axe and Old Spice, for roughly $6 million in 2013. Five years later, The Coca-Cola Co. secured a minority stake in BodyArmor at a valuation of $2 billion, making Bryant's stake worth $200 million.
Known for pairing brand concepts with familiar personalities (e.g., Jessica Alba at Honest, Robert Shapiro at LegalZoom and Kim Kardashian at ShoeDazzle), Brian Lee's businesses have had harder paths at mature stages than at liftoff. Upon ShoeDazzle's merger with competitor JustFab in 2013, Business Insider asserted "investors may not be thrilled." Unilever was apparently near a deal to acquire Honest in 2016, but ended up buying Seventh Generation instead. In 2018, private equity firm L Catterton invested $200 million in Honest for a minority stake.
Metternich, who mentions he's helmed both bootstrapped and venture capital-backed startups, is focused on setting up Art of Sport for long-term success. He forecast it will break even this year. "Hoping for the outcome too early in the process, and that guiding the way you raise capital and the expectations you have for your team can sometimes become a suffocating priority, where the goal should be to build a good, profitable business and, then, you have the opportunity to sell to a strategic or continue down the path of owning your own destiny," says Metternich. "That's an adjustment for the Valley, but we are seeing it more now."