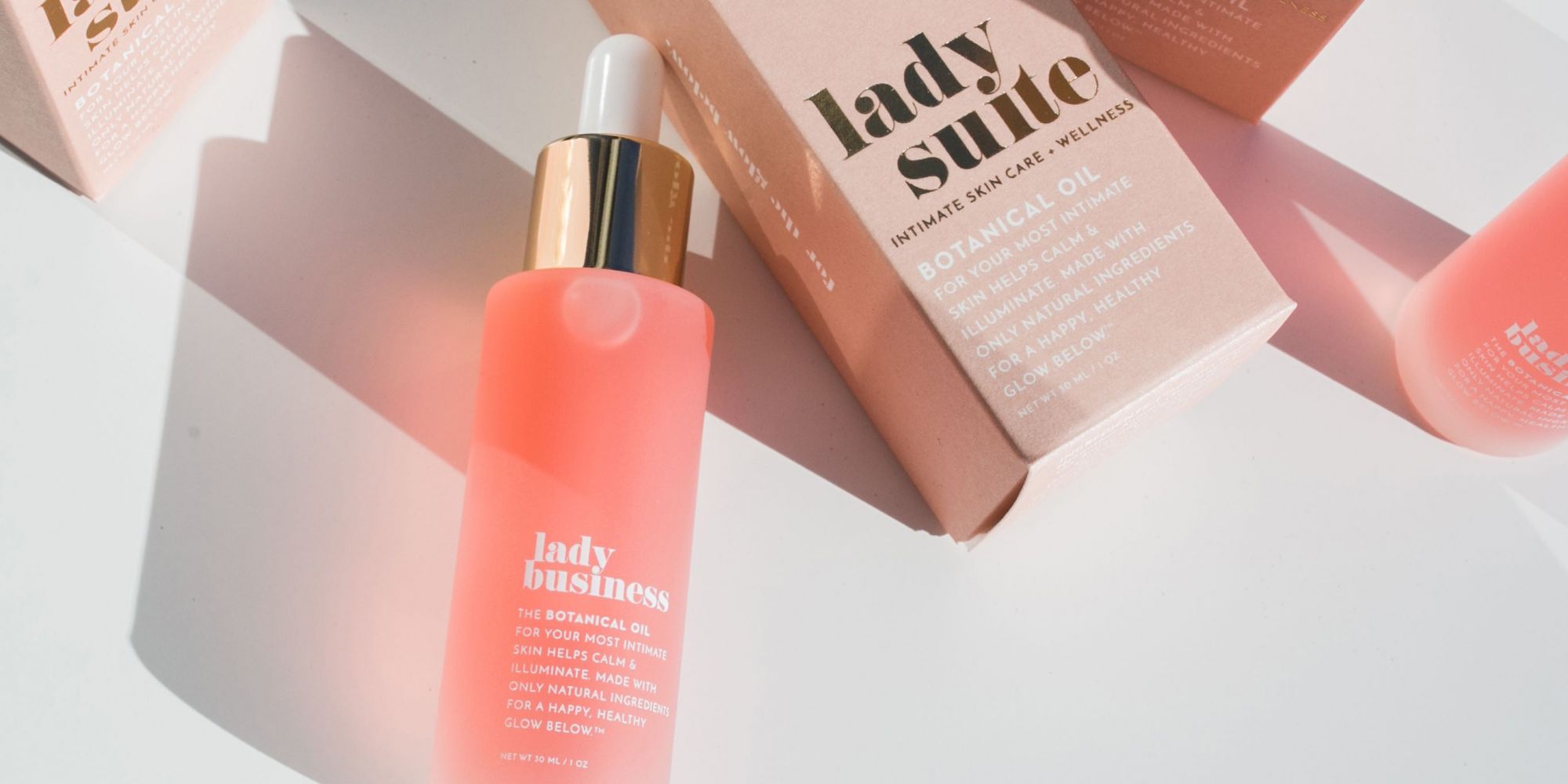 Lady Suite Spotlights The Vulva With Sophisticated Skincare For Down There
In the beauty business, premium body care has largely skipped lady bits. Lady Suite is rectifying that oversight.
The new brand from Therese Clark, a partner in Crème Collective and co-founder of Glowbiotics, addresses vulvar skin with upscale formulations free from parabens, phthalates, silicones, artificial colorants and synthetic fragrances. It's debuting at Free People with Lady Business Botanical Oil, a $46 mix of organic jojoba seed, meadow foam, carrot seed and tamanu oils, and eclipta prostrata extract to calm discomfort.
"In my research, I've found more than 80% of women groom in some way. In the pursuit of taking off pubic hair, you're prone to sensitivity. From a surface skincare standpoint, it's been undertreated," says Clark. "I wanted to give some love to an area that hasn't had it."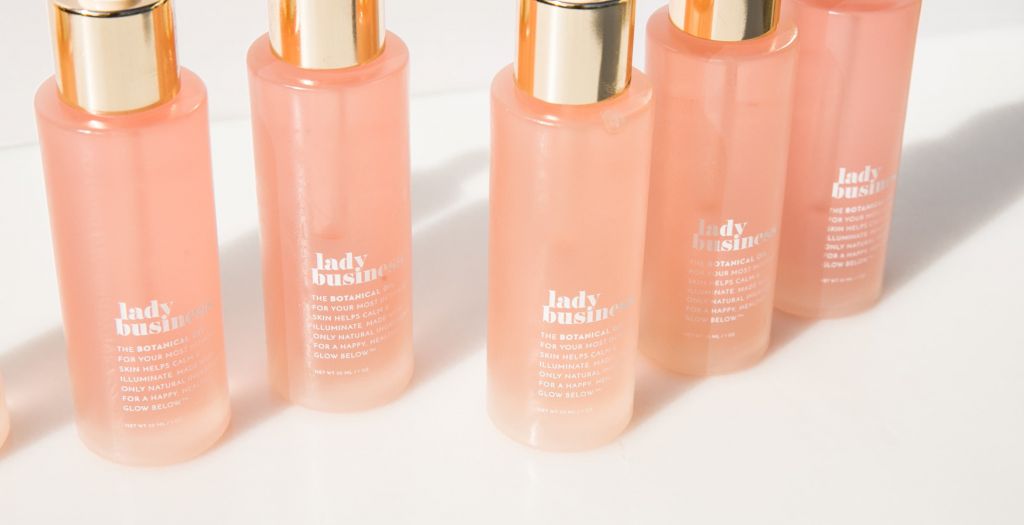 A subpar laser pubic hair removal experience was the spark that ignited Lady Suite. "I was fully expecting them to treat my skin like a facial, where your skin is prepped and tended to. There was none of that. They just stuck some numbing cream on there. It got really sensitive after that," recounts Clark. "I tried to put my face products down there. I was fully visible and saw things I hadn't seen before. I became very attuned to it."
Ingrown hairs, hyperpigmentation, irritation and thinning skin are concerns for the nether region. Lady Business combats them with essential fatty acids chosen to hydrate and soothe. Women are instructed to apply two to three drops of the product following shaving, waxing or laser treatments.
"I do it in the morning and night, and use it where you would grow hair or shave. I literally haven't had an ingrown hair for two years, and I've experienced less redness. My hyperpigmentation has gone down, and I feel glowier. I'm seeing healthier skin," says Clark. "I also use it on my face. It's premium natural skincare for your vulva, but it can be used on the face. It acts like a lightweight serum. It doesn't feel super oily and a little goes a long way."
Lady Suite will be exclusively sold at Free People for two months. At the retailer, which has been a big proponent of the wellness category, Clark believes the brand will reach millennials open to its proposition of improving vulvar skincare. The demographic has been a key driver of brands such as Thinx, Cora, Lola and The Honey Pot Company that are redefining feminine hygiene.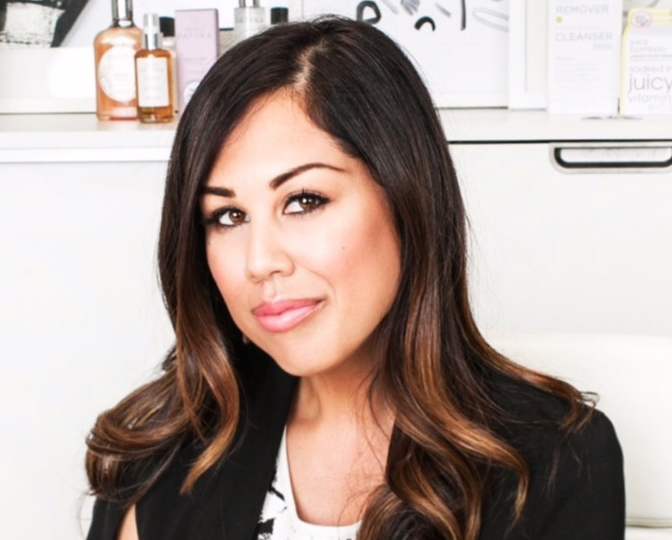 "Going into this brand, I was skewing older, but I realized older women are spending money on things like this, but they're not talking about it. There is still a taboo. Millennials are talking about it," says Clark. Referring to Free People, she comments, "We felt this brand needs a voice. A way of giving it one is going into a retailer that's done an amazing job with their wellness push. They've unified beauty and wellness in a way that's gorgeous and tasteful."
The packaging and marketing imbues the brand with a voice, too. Lady Suite incorporates a variety of fruit in marketing imagery to allude to the vagina and celebrate the diversity of women's private parts. In sleek coral and gold packaging, the brand fits squarely among prestige beauty brands rather than conventional feminine care.
"I wanted it to be as beautiful as one of my facial oils. I originally was looking at a high-tech dropper from Korea, but it didn't reflect how beautiful the natural ingredients are. When you go high-tech, it's more about performance, and it becomes almost like a medical brand," says Clark. "I wanted to reflect that this is a natural product aligned with the facial oils that people are buying and create an experience around using it."
Beyond traditional retail, Clark envisions Lady Suite making a splash at spas and medical offices. She's brought on board Michelle Calabrese, a medical aesthetician and inventor of the NYC Lady Bits Vagacial, as director of education to introduce Lady Suite to the professional segment.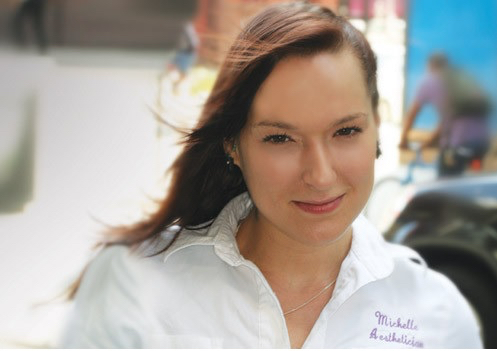 "There's a lack of post care. They'll do a vaginal rejuvenation and lather on Aquaphor after," says Calabrese. "With this product, there's finally something that can continue the treatment at home. There's all this work done in the office, but, effects can be altered at home. This product can help ensure results."
Clark has poured $80,000 into getting Lady Suite off the ground with a single stockkeeping unit. She forecasts the brand will cross into the black in its second year of business. To pay for staff, marketing and future products, Clark is seeking investment. She figures $250,000 would be the ideal amount to spur Lady Suite's growth.
Lady Suite has two to three products in development and plans to launch additional SKUs later this year, but Clark hopes to come out of the gate strong with Lady Business. "I felt it was a big ask to convince women to do a few things down there," she says. "They have to get used to the idea and trust a product before they move into other [merchandise] areas."