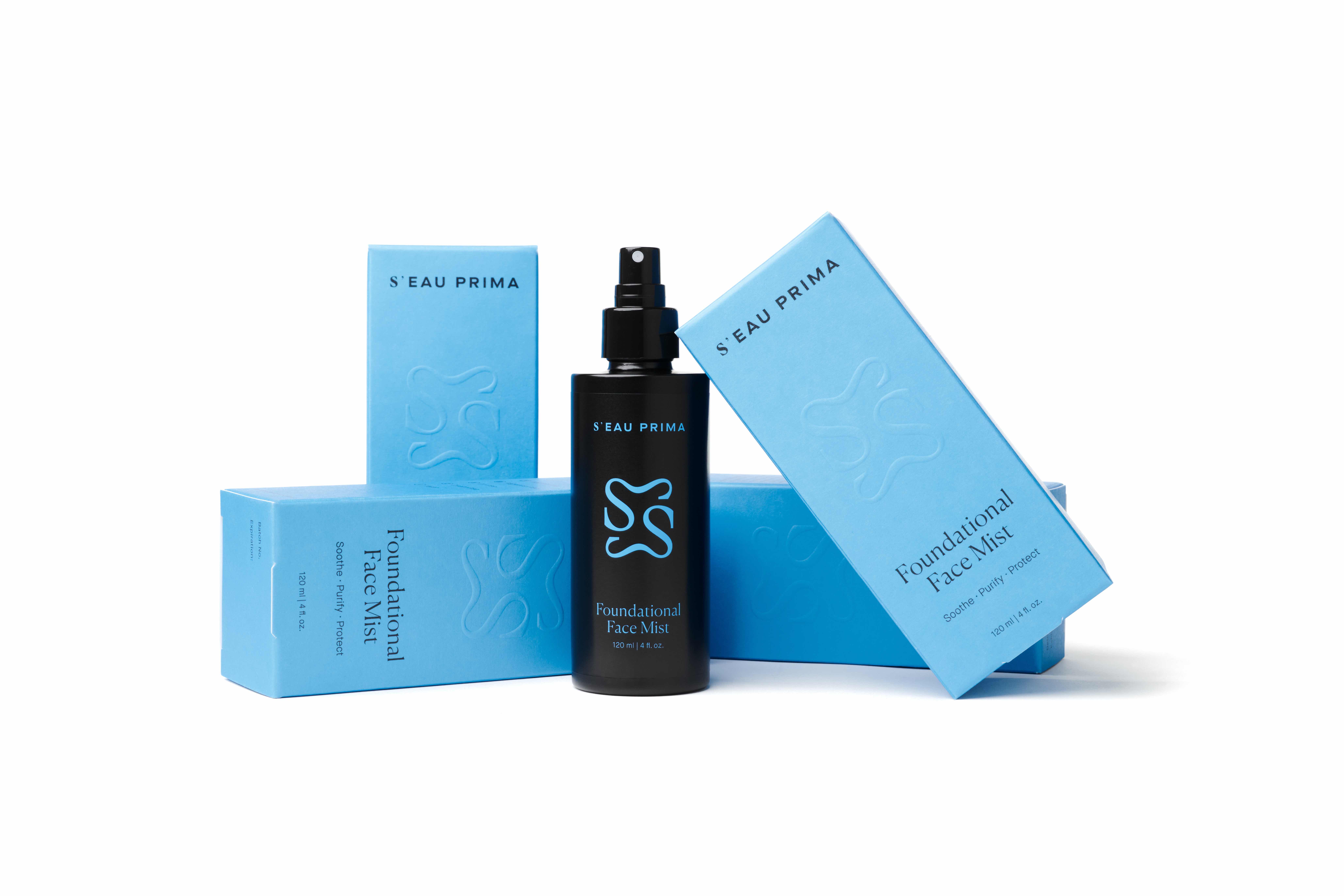 Launching With A HOCl Product, S'eau Prima Wants To Shake Up The Face Mist Category
Sybil Steele and Karen Hayes think the face mist category hasn't been given the attention it deserves.
"The products that are the most popular and at the top of the category like Mario Badescu have been around forever. It's the same ingredients over and over—cucumber, witch hazel and hyaluronic acid—and no one really has done anything to shake up this category," says Karen Hayes, a veteran of Estée Lauder who was formerly an executive director at Glamglow and director at Bobbi Brown Cosmetics. "We believe that hypochlorous acid is an ingredient that can do that."
Hypochlorous acid or HOCl forms the basis of Steele's and Hayes' new brand S'eau Prima's debut product, $48 Foundational Face Mist, which they instruct consumers to incorporate into their skincare routines after cleansing to promote a healthy skin barrier, but it can provide a refreshing spritz throughout the day, too. "It allows your skin to better receive other actives and products," says Hayes. "If you put this on as your foundation, then you put a serum or moisturizer on top of it or both, they're going to absorb into your skin better, and that's how we hope women use it."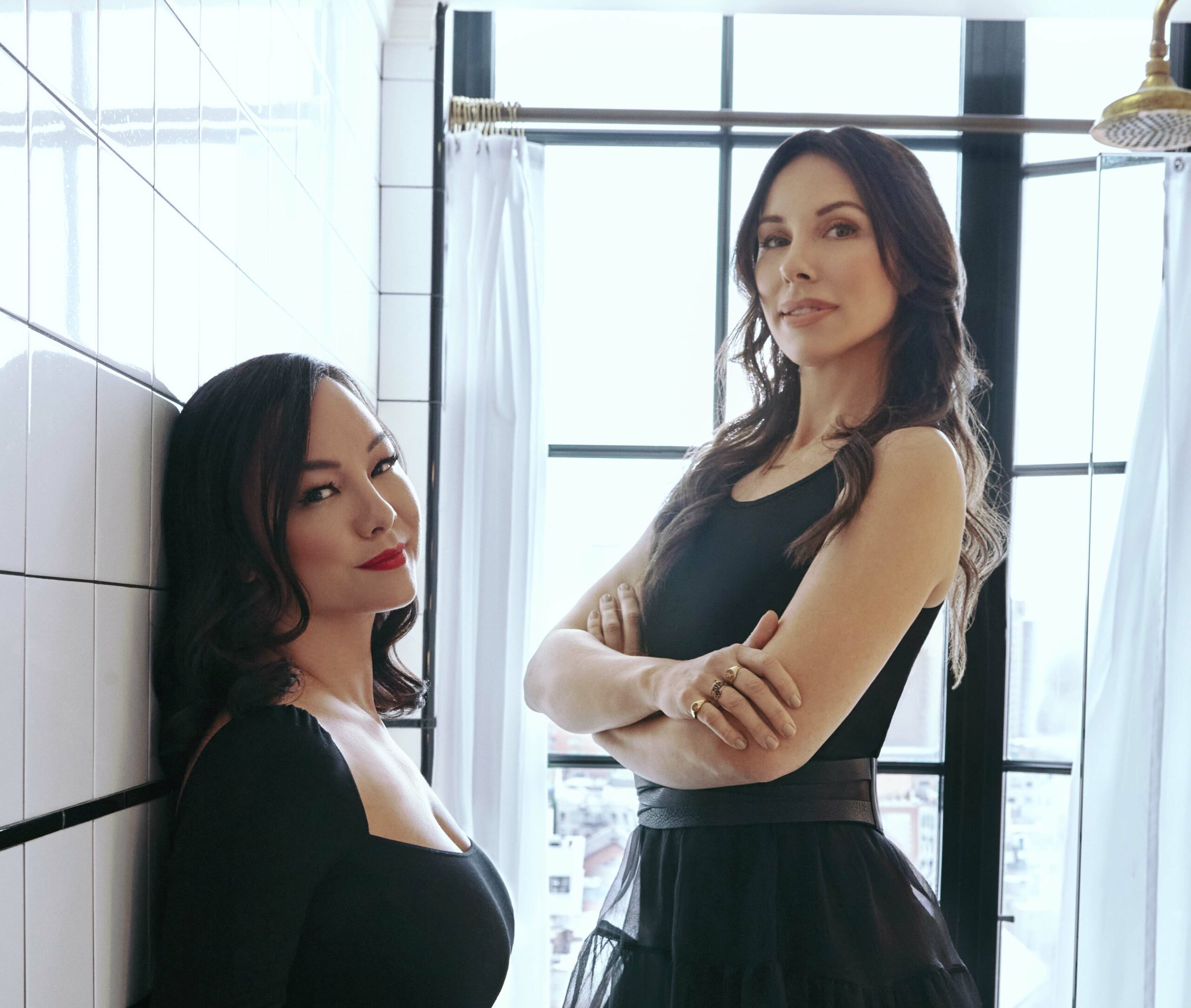 Although the face mist category has been growing, having a face mist play a central role in skincare gives it greater sales potential. Foundational Face Mist's star ingredient, HOCl, has been in mists from brands such as Tower 28 and Lumion. It's an antimicrobial known for healing wounds that results from chlorine being dissolved in water and naturally occurs in white blood cells. Despite its presence in a few beauty products, HOCl hasn't proliferated in the beauty industry, at least not yet. Hayes and Steele suggest that's because it's not the easiest ingredient to render shelf stable, and they report it's just in the last 10 to 15 years that labs in the United States achieved the shelf stability required for HOCl to be practical for beauty offerings. HOCl has been widely relied upon in medical, veterinary and agricultural contexts.
"It can really make a difference in women's lives," says Steele, a longtime creative director specializing in shaping brand identities and founder of media production firm Temme. "It's still nascent, and we believe that that it is going to be a household ingredient in beauty the same way that women look for vitamin C or hyaluronic acid. We think we are at the beginning stages of people learning about its amazing benefits."
Steele's surfer husband introduced her to HOCl. He'd been slathering it on to remedy nicks he'd gotten riding waves. Since it did a good job on his nicks, Steele decided to try it on her face. "It was a really quick beneficial spray I could do on the run," she says. "I started telling my friends about it whenever they'd talk about a skin thing they had, and then my daughters were stealing my stash of it. That's when I was like, 'I think this would be a great ingredient for skincare.'"
Steele approached Hayes with the idea of developing a brand tapping the ingredient. While Hayes wasn't too familiar with HOCl, she was intrigued by it, particularly because she'd suffered from bad eczema since she was 10 years old. She was always on the hunt for products and ingredients that could keep her eczema at bay and cautiously staying away from those that would cause it to flare up. HOCl had an immediate positive impact on her skin. Hayes says, "When I was using it, I could less use less of other products. I didn't need to be so diligent with double cleansing or serums."
"We hope the brand speaks to women in a way where we're here for them on a journey to achieve a better life."
Foundational Face Mist is housed in a 120-ml. opaque black glass bottle chosen to stave off degradation of the formula. It comes with a screw cap and separate pump. "We had a lab test some of the other HOCl formulas on the market and what we found is a lot of them had already lost potency," says Hayes. "With ours in glass with the pump separate, we have the highest confidence that she will get the most potent product possible."
S'eau Prima's logo featuring stylized "S's" and "P's" is positioned prominently on Foundational Face Mist's exterior blue box and black bottle. Steele explains it's intended to be akin to a sigil or shield underscoring the protective capacity of HOCl. It's also a nod to the power of women. "We're definitely a feminist brand," says Steele. "Our first goal is to make sure women are taking care of themselves. We really find it important that women put themselves first and are able to show up in their lives, not only to be better for themselves, but other people as well. A lot of times we put ourselves on the back-burner. We hope the brand speaks to women in a way where we're here for them on a journey to achieve a better life."
Steele and Hayes view S'eau Prima's target customers as women aged 35 to 50 years old. They're accomplished people without excess minutes to spend on in-depth research of beauty products and trends. "She wants something that's quick and hard-working so she can get on with her life," says Steele. She imagines S'eau Prima's probable customer as stocking her bathroom cabinet with body care and skincare products from Nécessaire, Barbara Sturm and Augustinus Bader, and fragrances from Tom Ford.
S'eau Prima plans to release travel and refill sizes of Foundational Face Mist, and one to two additional HOCl products, but Hayes and Steele maintain it's not going to be merely a face mist or HOCl brand. Hayes describes it as a "premium modern skincare brand" with Foundational Face Mist as its hero product and emphasizes its next merchandise steps "aren't necessarily the traditional products you would see from a skincare brand. S'eau Prima is never going to be the cleanser, serum, moisturizer brand. There's a lot of brands doing that, and they do it very well. We look at our own need states, what's going on in wellness and what new hack we can do."
Currently fundraising, S'eau Prima expects to stick to direct-to-consumer distribution for its initial year on the market prior to entering retail. For the initial year, its goal is to generate $500,000 in sales. Search engine optimization, relevant content and product seeding are key pillars of its early consumer outreach program.
Hayes points out the aim of beginning in DTC distribution is to forge an "intimate relationship with the consumer and really have full control of the brand for the first year or so. We don't have the pressure of institutional financing now to have to hit the milestones. We believe that we already have market fit. We know who our woman is, but we need to prove that out." She says, "In the industry right now, there's a big question mark around longevity and whether the brands that are popping up every day are built for it. For us, it's important to build this brand for the long haul."