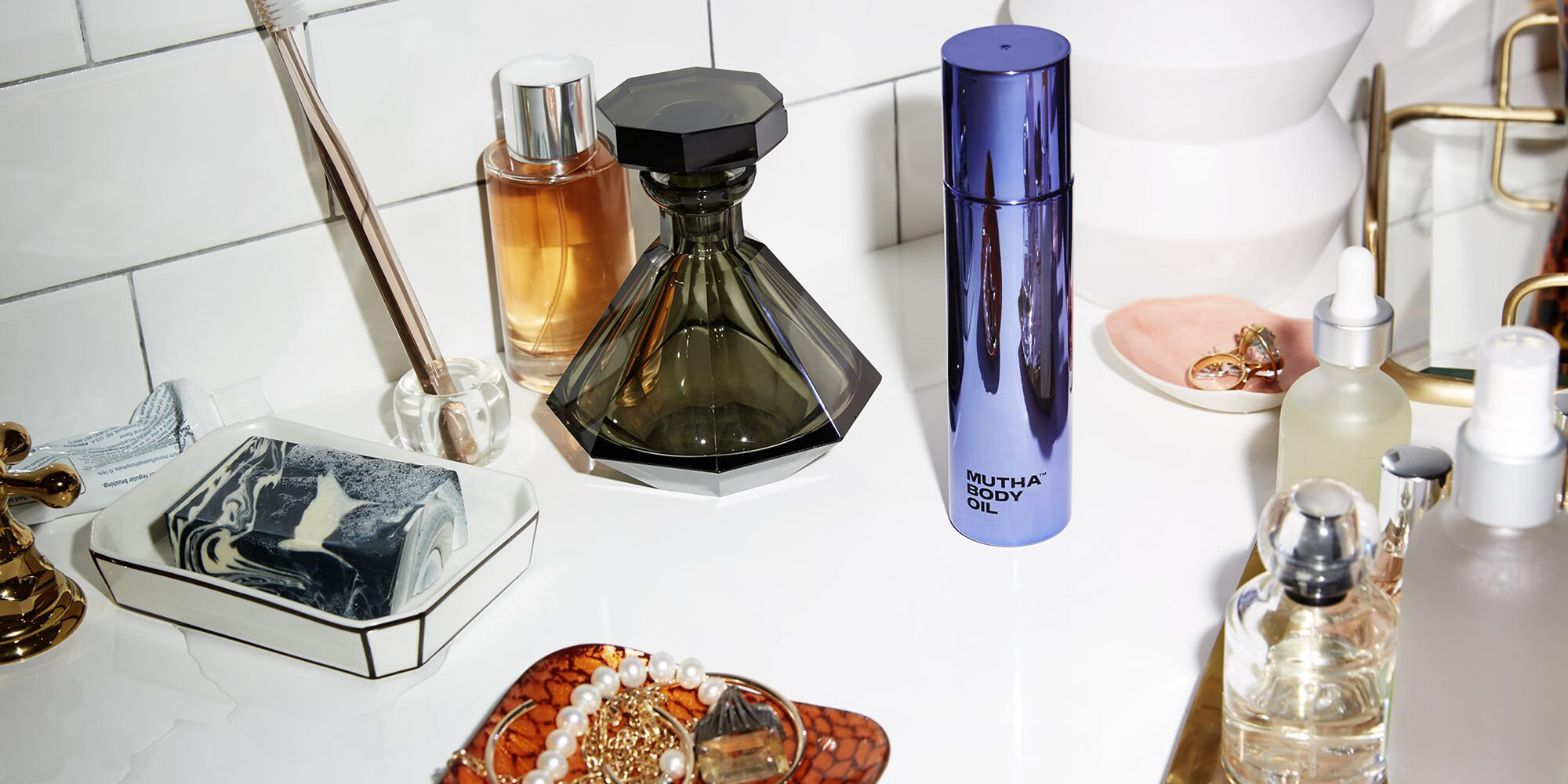 How Lauren Napier Beauty, Mutha And 001 Skincare London Stand Out In A Crowded Market
Most indie beauty entrepreneurs don't aspire to create me-too brands.
Hope Smith, founder and CEO of Mutha, Lauren Napier, founder and CEO of Lauren Napier Beauty, and Ada Ooi, founder and CEO of 001 Skincare London, certainly didn't. They've turned segments of the beauty market on their heads, and focused on high-performance ingredients, efficient delivery methods, and products that make consumers feel comfortable and confident. The three beauty innovators joined Beauty Independent's In Conversation webinar last Wednesday to share how they honed in on their brands' unique value propositions, when to push and when to compromise as a startup leader, and their expansion priorities for 2021.
Hope Smith, Founder and CEO of Mutha
Inspiration: Stretch marks from a childhood growth spurt caused big insecurities for Smith. When the model was pregnant with her first child, she started researching remedies for them—everything from drugstore to luxury brand treatments—and she even sought counsel from a member of the Kardashian's glam squad. To her surprise, the available treatments were loaded with a ton of water and fillers rather than beneficial ingredients for her pesky marks.  
In 2014, Smith began developing body butter in her kitchen with shea, cocoa, and mango butters. She was producing far more than she needed just for herself and started gifting the product, which she aptly dubbed Body Butter, to friends. It gained a cult following. Smith, who officially launched Mutha in September 2019, said, "Suddenly, I had [Violet Grey founder] Cassandra Grey calling asking for the stretch mark cream even though I was still making it in my kitchen." 
Pivots: Smith set out to create a brand proving that moms can be cool and modern. Her brand's prototype name was "Baby Momma," but the name "Mutha" better encapsulated its approach. "A Mutha represents not just mothers in the traditional sense, but all empowered women," explained Smith. Mutha has extended its range from body butter to body and face oils, a skincare serum, eye cream and brightening kit.
At first, the new beauty entrepreneur found the contract manufacturing process to be confusing and felt it left much to be desired in terms of helping founders develop products driven by results rather than secondary properties like formula texture or color. Eventually, Smith brought in her own chemist to work with labs. She said, "Unless they feel invested in your brand, you won't get their real time."
Key Takeaways: "Own your formulas always," advised the entrepreneur, who has experience owning and operating medical spas. All of Mutha's products are manufactured in different labs, a strategy she learned was advantageous after the brand's first lab went belly up. Smith said, "Your lab can go out of business and that could be your hero product, and you're going to have to reformulate." Though Mutha is currently self-funded, Smith is currently in discussions with venture capital firms. She said, "You have to give to get, and I understand to really grow it's something we need to consider." 
Building out the operations side of the business is a priority for 2021, and Mutha will launch a new body product in March followed by four skincare stockkeeping units relating to the body's circadian rhythm. She touts emerging voice chat-based app Clubhouse as a great place for entrepreneurs and beauty professionals to find advice and community. She also turns to her husband, billionaire tech investor Robert Smith, for advice, especially when it comes to growth acceleration and hiring employees.
Lauren Napier, Founder and CEO of Lauren Napier Beauty
Inspiration: On a cross-country flight, professional makeup artist Napier ended up with a bag full of useless dried-up makeup wipes. She realized she could create better wipes that wouldn't end up useless and would produce less waste. Her brand Lauren Napier Beauty's non-drying, fast-acting cleansing wipes are individually packaged, and contain aloe, chamomilla, cucumber extracts and vitamin C. Some 30% of wipes are discarded before use because they're dried out.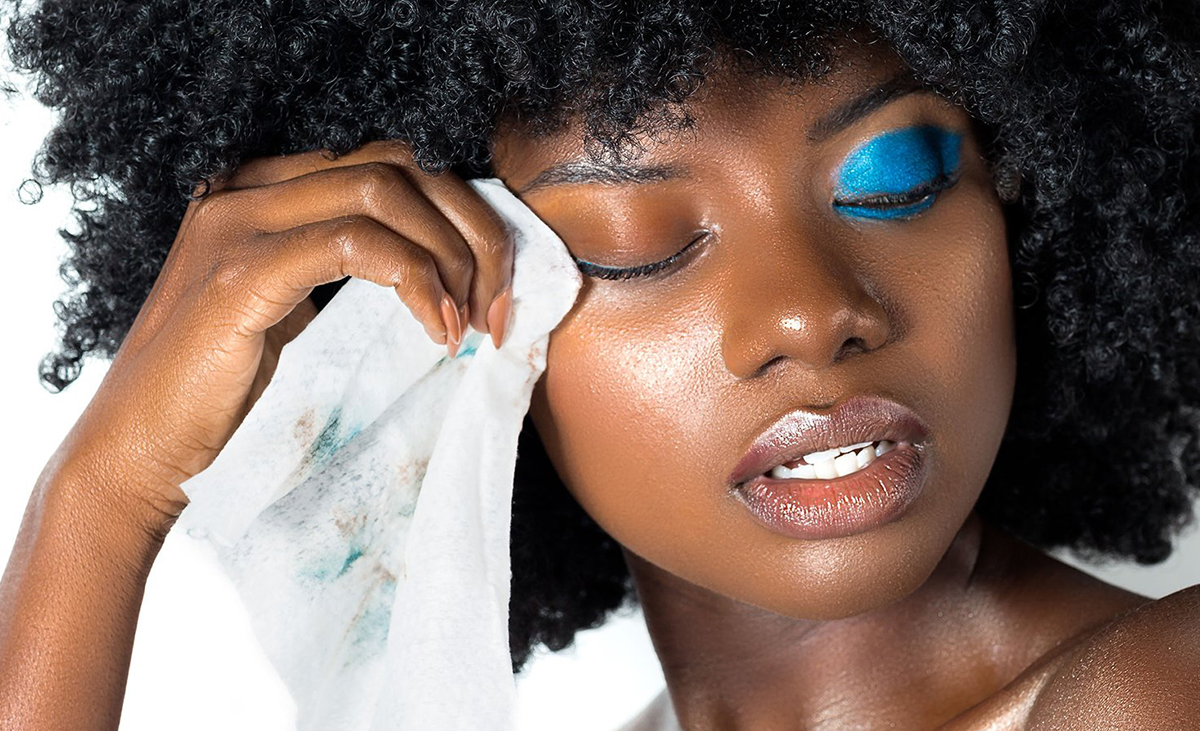 Pivots: It took two months of Googling and going to trade shows to identify the right manufacturer for Lauren Napier Beauty, and it took almost a year to develop its merchandise. Discussing the minimum order quantities running into the thousands emerging brands often have to purchase to kick off their brands, Napier said, "It was very scary and very, very intimidating." Despite the high MOQs, she decided to move forward with Lauren Napier Beauty and debuted it at the trade show The Makeup Show, where the brand immediately struck a chord with the makeup artist community. 
The pandemic presented difficulties for the brand that had marketed its products for on-the-go consumers. "During the pandemic, no one was 'going,'" said Napier. She repositioned the products to promote their at-home applications and spotlighted the power of active ingredients like lycopene to protect against skin issues associated with blue light exposure from devices. The repositioning yielded a rise in direct-to-consumer sales. On top of the repositioning, Napier leaned into Instagram, Facebook and Twitter to educate consumers about the benefits of the wipes since the business of many of her brand's retail partners such as Mecca and Harvey Nichols slowed. Lauren Napier Beauty is stretching into skincare products in the coming year. 
Key Takeaways: Napier, a self-described numbers person, understands the funding statistics aren't on her side. Black female founders received less than 1% of venture capital dollars deployed in 2018 and 2019, and fewer than 100 of them have received $1 million or more in investment. "It's really challenging for us to start, grow and scale brands," said Napier. She's been looking for investment, but is yet to pin down the ideal investment partner. "When you take on money you take on someone's expectations," cautioned Napier, adding, "There is so much that people don't understand about Black women or necessarily care to know about women of color, so it's important to work with people who understand this."
Ada Ooi, Founder and CEO of 001 Skincare London
Inspiration: On the brink of a promotion at her advertising job, Ooi realized the role and responsibilities tied to it didn't align with her lifestyle goals. Originally from Hong Kong, Ooi grew up watching her pharmacist grandfather prescribing a combination of Western and Chinese medicines at his pharmacy in Macau. Following in his footsteps, the aesthetician and traditional Chinese medicine (TCM) practitioner founded her London practice in 2005 treating skin using acupuncture, herbal remedies and Western treatments. Ooi's practice branched out to a skincare line in 2014.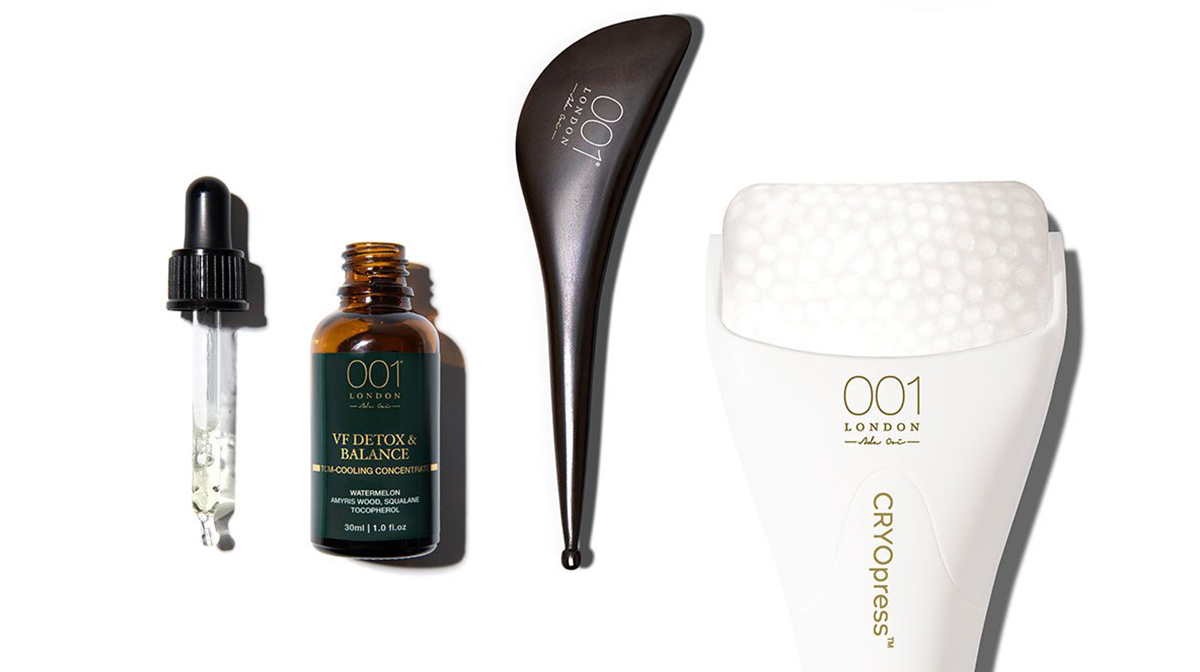 Pivots: In response to stay-at-home orders disrupting in-store sales, 001 Skincare London has concentrated more on relaying Ooi's story through its social media channels and communicating her brand's ethos. The digital tactics have sparked tremendous growth for 001 Skincare London. Similar to Napier, Ooi pointed to high MOQs as an enormous hurdle for beauty startups trying to get out of the gate. "It's a big learning curve to find new suppliers and manufacturers that appreciate the brand philosophy," she said. A novice to sourcing ingredients and pricing beauty products prior to 001 Skincare London, Ooi emphasized brands should ensure they lock in prices and manufacturing processes when signing legal agreements with factories. 
Key Takeaways: It's been crucial for 001 Skincare London to highlight its founder story, brand DNA, key ingredients and the sensory aspects of its products to propel sales. Ooi says the brand's approach to treating different layers of the skin with easy- to-use products is a secret to capturing its customers' loyalty. "We are just not slapping products on the first layer of skin," she said. "We are talking about using cryotherapy or the right sculpting technique of gua sha to enhance the skin. The feel-good factor is important because it motivates people to keep coming back." The brand will continue to enlarge its skincare range this year and is planning to amplify the offering. It's also investing in an education program for consumers and skincare professionals. 
Financial constraints often stop founders from spending on formula ownership that can cost $5,000 to $10,000 per formula. Ooi weighed the number of SKUs she would need to satisfy both the consumer retail and professional channels, and started off by investing in ownership of two-thirds of 001 Skincare London's formulas. For the other products, she tweaked the brand's manufacturer's stock options. 
Ooi is interested in funding for 001 Skincare London. However, in the past, deals presented to her didn't have the synergy she's been hunting for. "The more money they give you, the more they will ask from you," said Ooi. She recalled a firm offered to give her $6 million, but insisted 001 Skincare London change from a prestige to mass-market brand and downgrade its packaging.