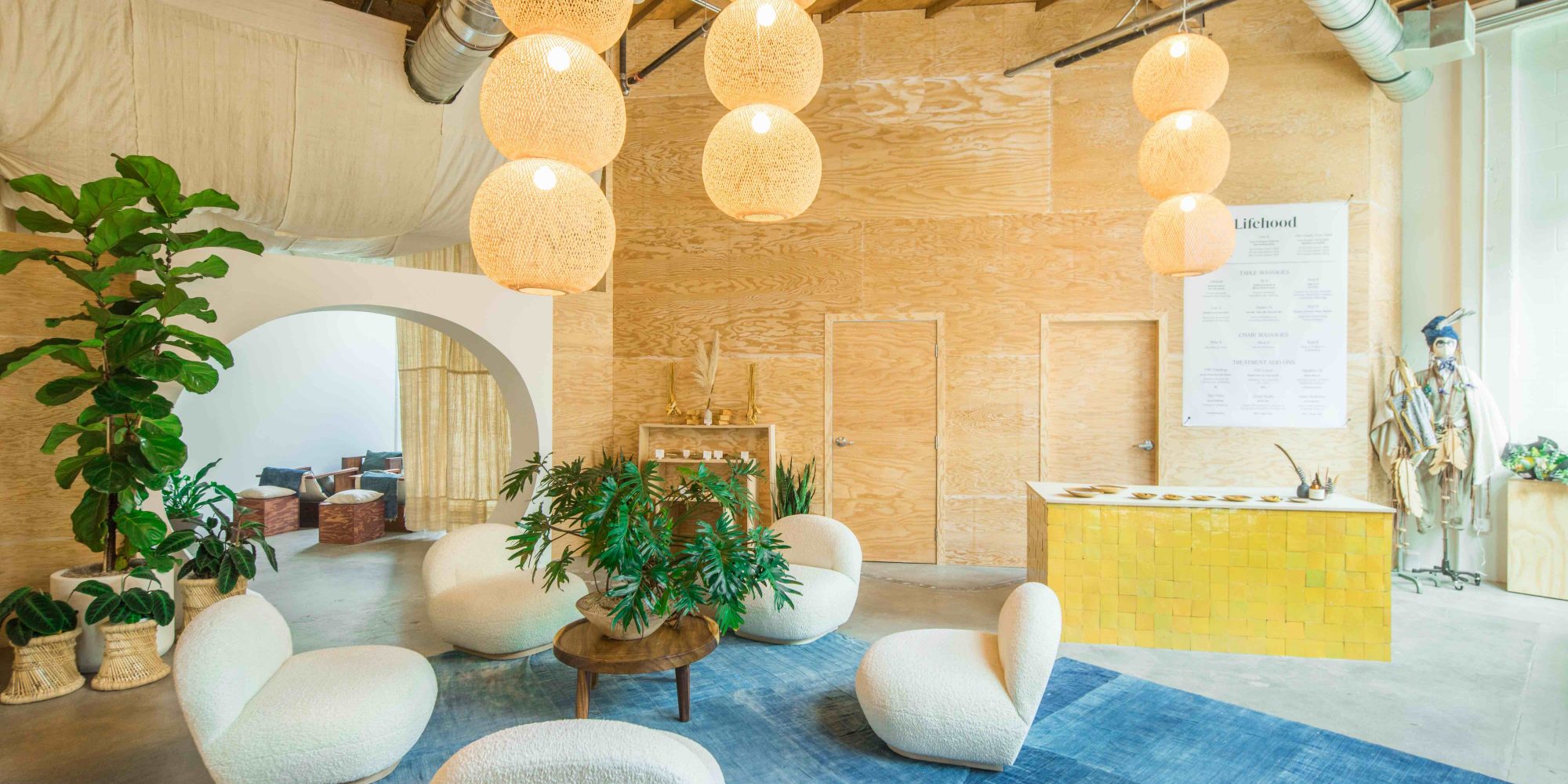 Lifehood, A New Spa Concept From The Now's Co-Founder, Has A Bigger Mission Than Personal Pampering
Amy Krofchick, who democratized massages in an affordable and hip format as co-founder of The Now, is putting a broader mission than personal pampering at the center of her new spa concept Lifehood.
Similar to how Toms began by donating a pair of shoes for every purchase of its footwear, she's enabling Lifehood's customers to provide massages to friends, relatives, complete strangers and people picked by its so-called Karma Committee with every massage they get. If they choose to buy a massage just for themselves, prices run from $35 to $115. If they want to pay for a massage both for someone else as well as themselves with the Give Good + Feel Good set, prices range from $85 to $240.
"We're trying to create a kindness economy," says Krofchick, standing in the lobby of Lifehood's first location in Culver City, Calif. "We want to shift the dialogue in wellness from self-care to 'How can I help others?'" She's dubbed Lifehood's approach the "Love It Forward" model.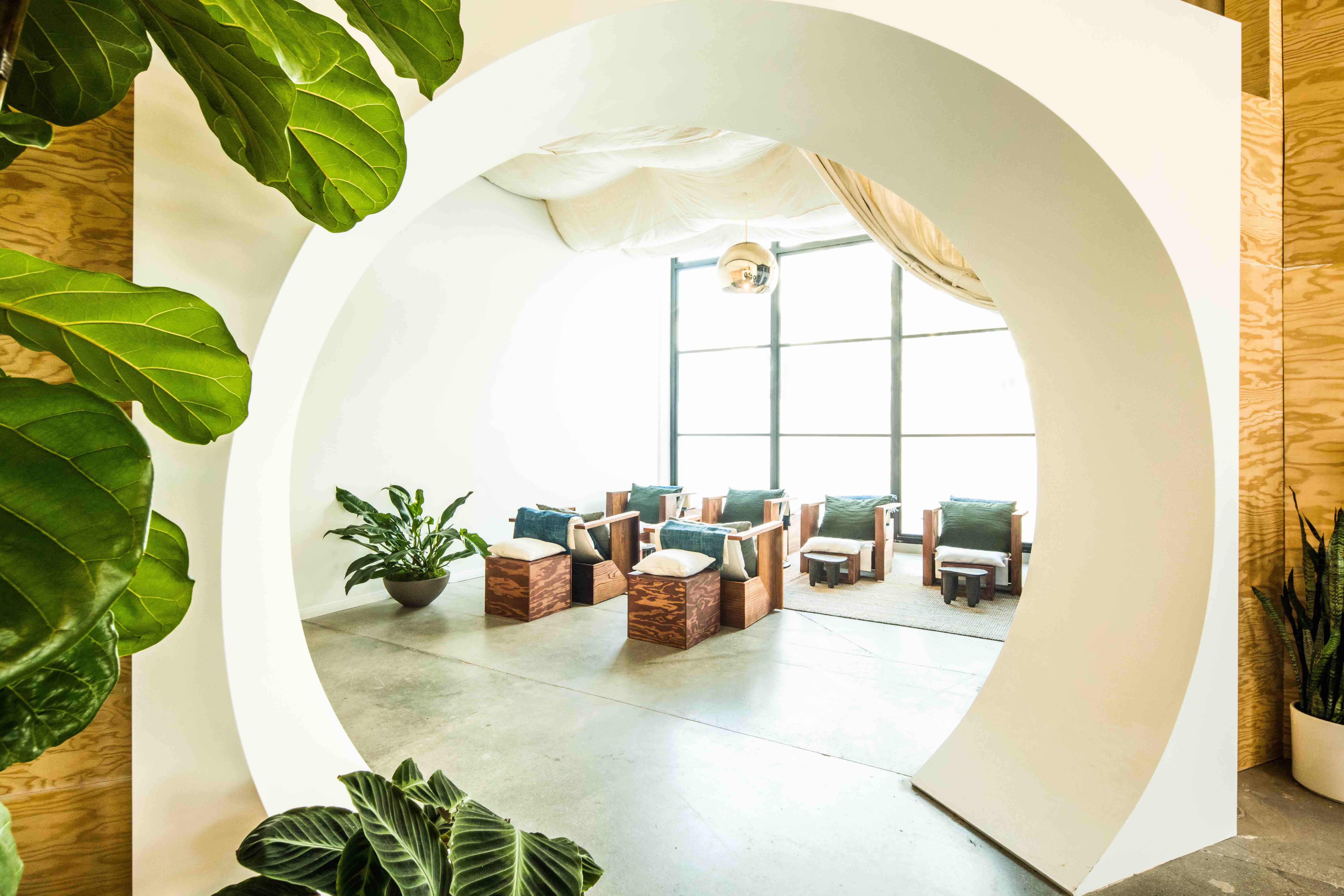 No longer involved with The Now, which she started five years ago in Los Angeles with Gara Post, Krofchick's latest venture is a sign of evolution in the crowded and competitive wellness sector. The global wellness industry was estimated to total $4.5 trillion in 2018 by the nonprofit Global Wellness Institute through the sales of personal care, beauty and anti-aging products, spa services, wellness tourism and more. To break through, companies have to carve out unique propositions.
Lifehood COO Jackie Holub, a former visual merchandise manager for Coach with experience extending from retail to health care, argues the concept can have a broad reach because "it's not for one specific person or silo of community." Holub and Krofchick have big jobs ahead of them building it. In addition to future units in Southern California, their dream list of North American cities for expansion covers Portland, Ore., Chicago, New York, Miami and Krofchick's hometown of Toronto. Also in the works is a collaboration with nail polish label Tenoverten, operator of a nail salon at Platform, the contemporary outdoor shopping center that's home to Lifehood.
"There is no space for nonsense here. Kind is everything, especially right now."
Designed by Brigette Romanek, the spa's 1,600-square-foot space has simple tables cut from Douglas fir wood, faded denim rugs, square-shaped Schindler chairs and illuminated wicker balls dangling from the industrial ceiling. Lifehood's 50- to 80-minute massages are done in four rooms, and speedier 25-minute treatments are offered in six chairs. Its treatments have catchy names. For instance, "Be It: California State of Mind Body & Soul" is described as "holistic massage therapy [with] intentional energy work [and] deep body work." As for add-ons, customers can nibble on CBD gumdrops from Lord Jones for $6, gaze at serene images of the Golden State's landscape on a virtual reality headset for $10, and listen to a guided meditation for $10.
Krofchick, formerly senior designer and creative director at clothing lines A.L.C. and Amo & Bretti, respectively, says private investors in Lifehood come from an array of fields such as banking, technology, fashion and real estate. She declines to reveal them. Lifehood's advisors are yoga teacher and trainer Kevin Courtney; Bryan Grijalva, founder of healing center Sacred Circle; and Amber Lee, a holistic healer with expertise in aromatherapy, Reiki, acupressure, energy therapy and deep bodywork.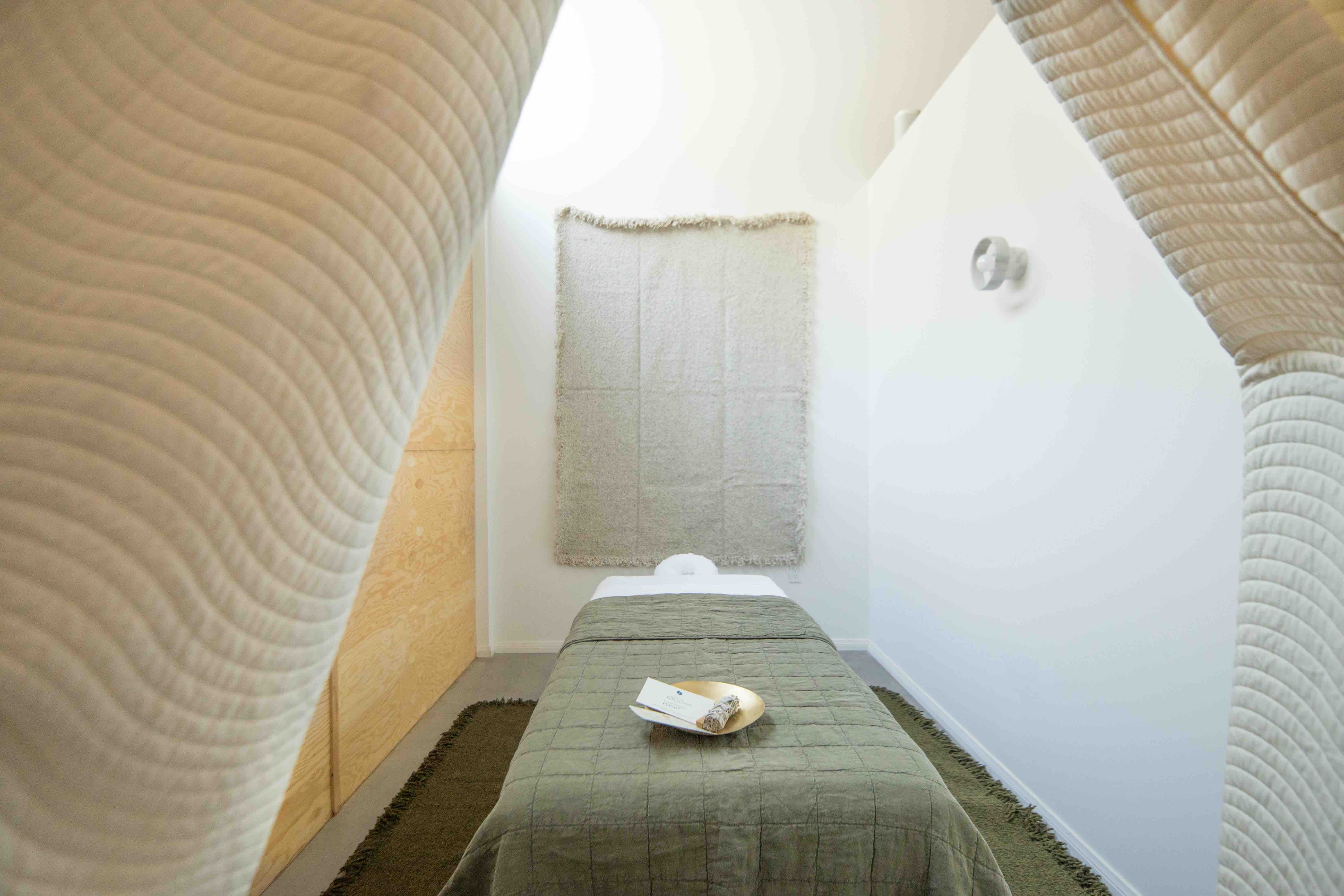 The beauty and skincare products sold in Lifehood's retail assortment include The Wax Apple's ox-horn eyebrow massager ($25), Lord Jones' High CBD Formula body lotion ($60), and Jiva Apoha's body oil made in collaboration with Lifehood ($50). Apparel brand The Great created the boxy sweatshirts worn by Lifehood's masseuses, and RTH produced leather bracelets offered to customers that have gifted massages. Krofchick says they're mementos to customers that signal, "You're part of the tribe."
Thanks to her previous career as a clothing designer, Krofchick, who traded fashion for wellness after her husband Brett Perkins passed away from brain cancer in 2011, was able to recruit designer Andrea Lieberman, and celebrity stylists Leslie Fremar and Karla Welch, among others, to join the Lifehood's Karma Committee. Like Lifehood's investors, members of the Karma Committee have "to be kind," says Krofchick. "There is no space for nonsense here. Kind is everything, especially right now."