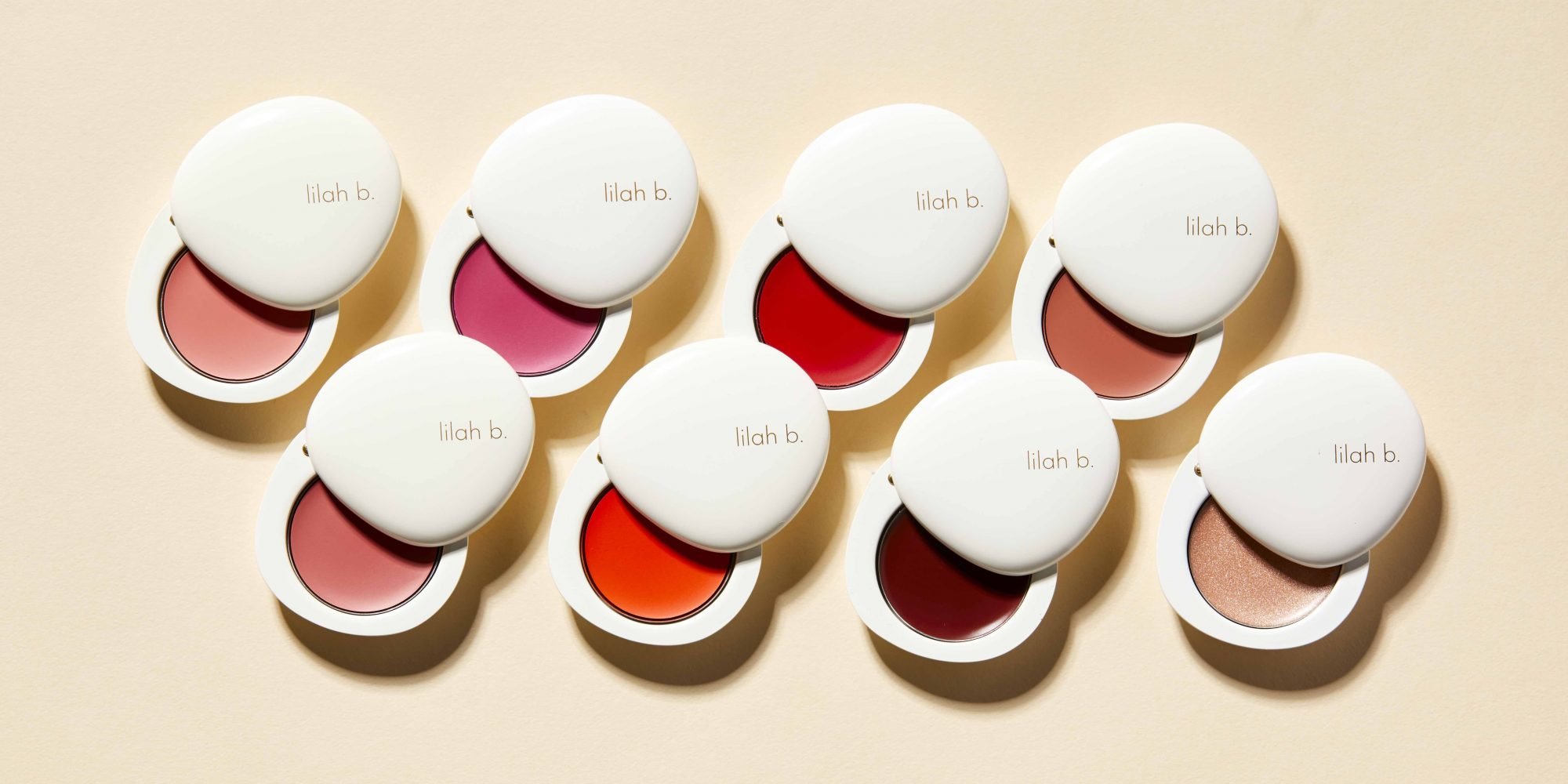 This Beauty Brand Founder Thinks Three Products Are All You Need To Complete A Makeup Look
When Cheryl Yannotti Foland told her husband and business partner Steve Foland that she was building a brand encouraging women to pare back their beauty routines, he thought she was crazy. "He said, 'That's not a business model, and we will never make any money,'" she recounts. "That's where you pause and think, 'Will this backfire?'" Yannotti Foland's prestige clean cosmetics brand, Lilah B., didn't backfire. Its multipurpose products have drawn beauty consumers welcoming a straightforward approach in a category that can be overwhelming, and retailers increasing clean beauty assortments. The Sausalito, Calif.-based brand, which has 45 stockkeeping units priced primarily from $30 to $58, has entered Mecca, Sephora, Net-a-Porter, Cos Bar, Neiman Marcus, Barneys New York and Nordstrom. Beauty Independent talked to Yannotti Foland about carefully growing Lilah B.'s distribution, tailoring in-store training to its less-is-more message, revering Bobbi Brown and Elsa Peretti, the reason color cosmetics sales are slowing and the brand's surprise bestseller.
What were you doing before Lilah B.?
I was in the private equity world for 21 years. The private equity firm that I worked for acquired Arcade Marketing, which provides marketing and sampling solutions in the beauty category. I was part of their operations team, and I had the opportunity to spend time, work and strategize with the most incredible people from mass to prestige brands. When we recognized the beauty business wasn't just based in Manhattan, and there were many incredible customers out this way like Too Faced, IT Cosmetics and Urban Decay, I came out here to grow the business. What I was seeing at the time was that there was launch upon launch, and the category was so cluttered and confusing with so many different products. You had to apply products before you could wear another product.
There were two things that happened to me back then. Number one, I moved from Manhattan to California and became a minimalist. The lifestyle really allowed me to have a lot more work-life balance and embrace a simpler, healthier existence. Number two, in the beauty industry, I recognized an extreme white space of a simplified beauty routine. I desired to create a brand that made beauty simple again. In the early '90s, Bobbi Brown was my girl. She made it simple and easy across ages, skin types and skin tones. When I started the development of Lilah B. five years ago, no one was really doing that.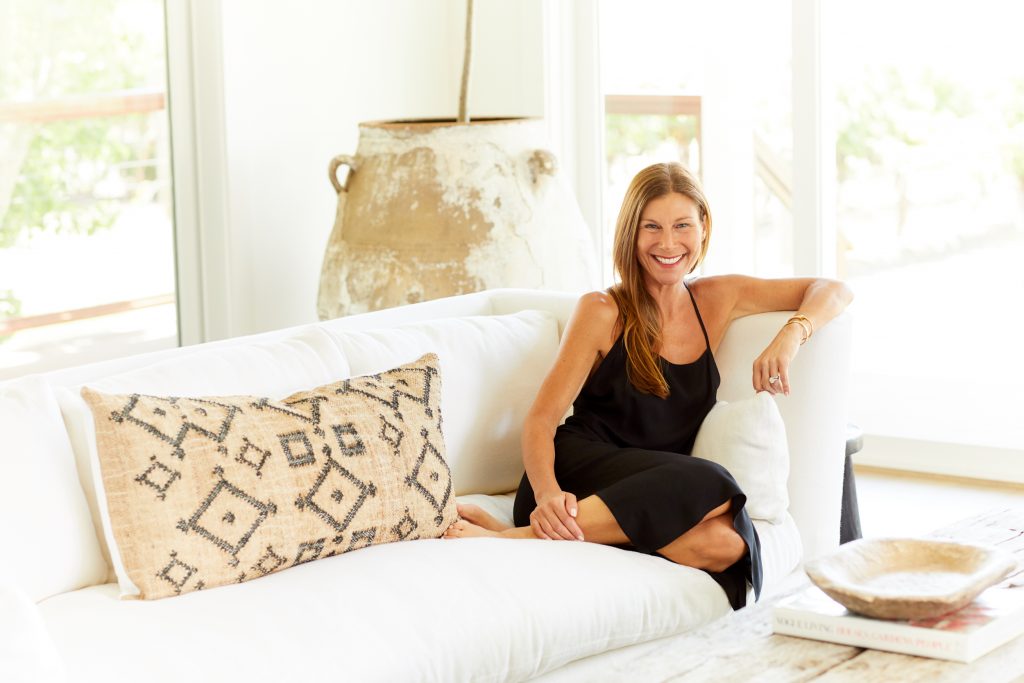 What got you to pull the trigger on creating the brand?
We put the company [Arcade] up for sale in 2013 and sold it in 2014. Then, I immediately started the development of Lilah B. Arcade was the fourth company at which I was part of running the business and ultimately selling it. When we were winding down and knew we were putting the company up for sale, it caused me to pause. It was a significant crossroads. Do I move back to New York and do this for another round or do I stay here and do something I truly believe in that could be pretty amazing? Having spent 21 years in and out of various operational roles, I had the core foundation of how to run a business. The aha moment came for me personally as a beauty consumer that wanted to simplify. Beauty had become so cluttered and confusing, and it didn't have to be.
I said to myself, "Hey, I have the tools to run a business. I have an idea, and I can bring it to life." At Arcade, I had worked with labs, manufacturers and product development people, and I had relationships with senior people at a lot of the brands I had worked with. I picked a lot of their brains. I asked them about their thoughts on my ideas. To be honest, there aren't a lot of people, particularly suppliers, that really take you seriously if they don't know you or they don't think are you legitimate. The relationships I had made it easier than just someone who wakes up one morning and wants to start a brand.
When did Lilah B. launch?
After 18 months of development, I launched in 2015. When I launched, I had a core collection of 11 SKUs. It was simple and easy, very much in line with our philosophy of three is all you need. I had complexion products with our Flawless Finish Pressed Powder Foundation. I had a split pan bronzer to allow you to bronze, contour and highlight. I had my Divine Duo Lip & Cheek, which is your lip, cheek and creamy eye. Everything was super multitasking. We have clean formulations that don't compromise performance. It was a very small collection, but it really honed in on the philosophy of the brand.
What was the biggest challenge in developing the brand?
In order to simplify the routine, each and every product had to be a true multitasker. Instead of launching three or four different SKUs, we would combine them all into one for a major multitasking hero. The biggest challenge throughout the development process was how and where can you take three or four different products, and squeeze them into one and have every single task nailed to a tee. Sometimes, formats and products changed. Should we put things in my beautiful luxe stone pebble component or into a stick or a wand? Should I do a powder foundation or a creamy foundation? I felt super strongly about having a bronzer. I'm a bronzer girl. In fact, I rarely wear foundation. The bronzer is a perfect example of really focusing on the multitasking component. With the split pan, it can be used for bronzer, and to contour and highlight. It seems like there's a lot of pressure to make sure the multitaskers perform.
If I claim that a product can be worn on the lip and cheek, and be beautiful for both, and it can only do one really well and the other fails, then people are never really going to truly believe in our philosophy. I have traditional beauty consumers that love conventional brands because they work and are luxe. If I'm telling them they can swap out three of those products for one of mine, and I'm streamlining things for them, there's a value proposition to it. It's a smaller acquisition cost, and they are hooked on the idea of, "Wow, Lilah B. can make it simpler because I know I don't have to buy these three products. I really only have to buy one." As long as I work super hard with my chemists on the best, forward-thinking innovation while maintaining clean ingredients, then I think it's a no-brainer, and more and more women are understanding and embracing the philosophy.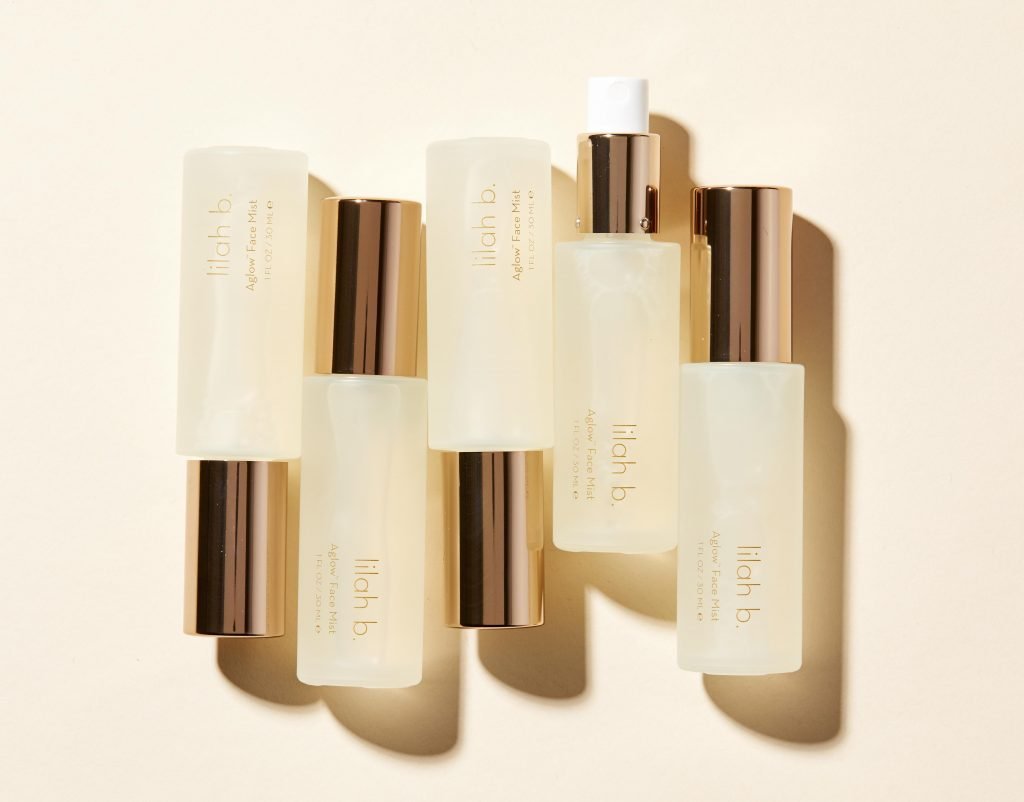 As your husband's first impression of Lilah B. indicates, a less-is-more philosophy doesn't seem to lead to a lucrative business model. Why does it work?
The Marie Kondos of the world are saying let's declutter, let's simplify, and we will be lighter. That's what we are doing with Lilah B. We are saying, "Three is all you need." Let's simplify. But we are not necessarily saying, "You should only buy three or that you need only three." We are saying, "Three products can give you diverse looks, and you can use all three or one of the three, and you will feel finished." It's not about the simplicity of application. I stick my fingers into the Divine Duo Lip & Cheek, and I throw it on my lips, cheeks and eye. There are women who use my Palette Perfection Eye Quad five different ways and create an amazing studio look. It's about providing the tools for a flawless, finished look, and making it easy because you don't have to have 10 to 20 products in your makeup bag to achieve it.
When you go to a counter at Neiman Marcus or Nordstrom, they put an entire look on your face with probably 12 different products. It's very daunting for a lot of women. In order to look like that, you have to take all of those products and a makeup artist home with you. What my collection does is show you how simple and easy it can be. Rather than the transaction being one or two SKUs, we find the majority of the time, when people really are on board with the philosophy, their average transaction is three products. They know that's all the need. It's almost like reverse psychology. If there's 12 different products, it's confusing. Do you need them all? Lilah B. gives you three to get the look. Consumers replace everything else in their makeup brands with less products.
What's the distribution strategy?
When I launched the brand four years ago, clean color was not what it is today. I was very focused on positioning the brand as luxe and prestige from the packaging to the formulations made in Milan with the best chemists in the industry. I launched the brand in Barneys News York and Net-A-Porter, which put the brand in 170 different countries at five-months-old. I thought they were going to launch me in the States, and they launched me everywhere. It's wonderful because we can see where the brand is resonating and where else we can go from a global perspective because they're just a dot.com partner. We are also in Holt Renfrew. We were focused on luxe, luxe, luxe.
At that point in time, it was really a mature, luxury consumer: the Chanel or Tom Ford convert that wanted clean. Then, we rolled out to Sephora and Nordstrom. With that, came a very different consumer that was younger, and focused on transparency and clarity about what's in your product and how it works. Also, a majority of Sephora consumers want to look really finished. They love beauty and makeup. So, even though they would like to dabble in a clean beauty brand, they want to know it works and lasts.
I set out early on to launch the brand with that Bobbi Brown mindset of being timeless and ageless. It could be for the young consumer walking into Sephora to buy it or my mom buying it at Neiman Marcus. We aren't just a 100% millennial brand, although the millennial customer is attracted to the brand. There's a wide range of customers that loves Lilah B. With our retail distribution strategy, we launched a minimalistic luxury brand and, in some places, that's what people know us for. Then, there are some places like Sephora where we are the clean luxury brand. Yes, we are luxe. Yes, we are minimalistic. Yes, we are clean. It's a universal brand that's resonating with women for different reasons.
What's a tweak you made in the business that's been impactful?
The lead time for my product coming out of Milan is long and, not knowing the pace at which we would have sell-through and need more product, we made some strategic decisions to make sure we held safety stock of every single component. That helps Italy react quicker and get me product at a faster turnaround than months and months. International manufacturing is challenging. By preparing and having components altogether in a warehouse in Milan, we can react quicker, and it's much easier for us.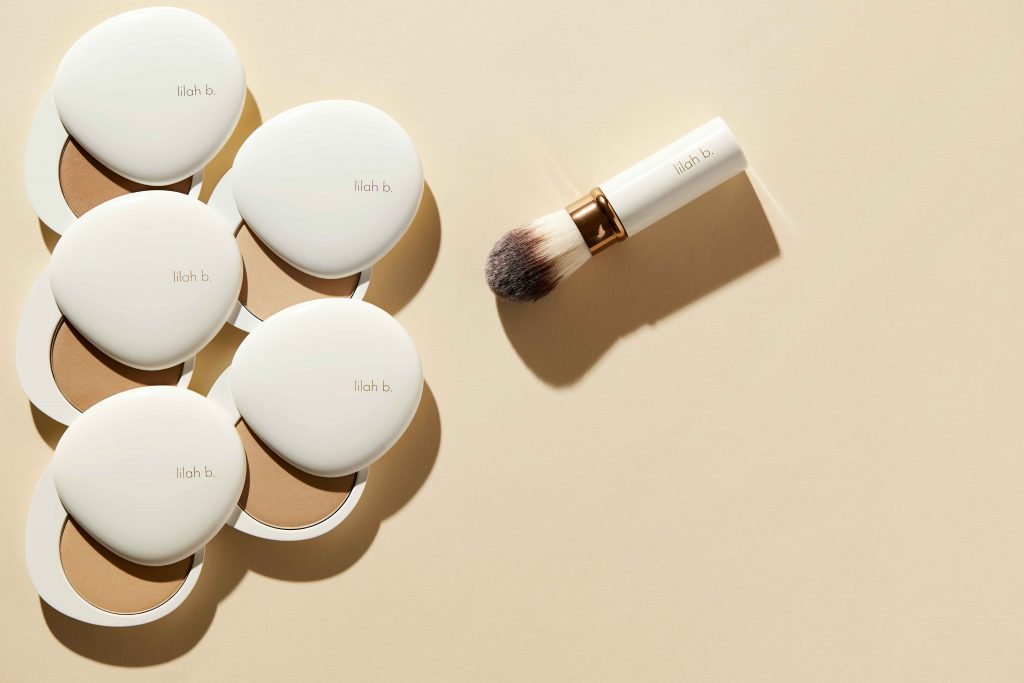 Lilah B. is known for its stone-like packaging. Why did you want to do it?
I was tired of spending good money on product that would end up breaking or looking horrible when you pull it out of your bag. I wanted a beautiful white, clean, contemporary design. I wanted something that looked and felt fabulous in someone's hand. Growing up on the East Coast and being a huge Tiffany fan at a young age, I was absolutely obsessed with the designs of Elsa Peretti that were fluid, contemporary and memorable. That aesthetic was an inspiration when I started to think about components. We custom-designed the pebbles and stones. We have small and large. They have design patents and have become iconic to the brand. They look great when you pull them out of your brand and can be easily wiped down. When you are asking women to spend on a product, it shouldn't just be about the inside. The outside should be beautiful, too.
What's the brand's hero product?
Aglow Face Mist. Because I launched the brand as a color collection, obviously, color was first and foremost. Two years in, I launched the Aglow Face Mist. The face mist is probably one of my favorite products, and I have it every day in my bag, but I didn't realize how much it would take off. The multitasking elements of the product are that it sets, refreshes and hydrates. You are prepping your skin for makeup application, setting it, and you are hydrating your skin throughout the day. It has lavender essential oil which makes it like a spa in a bottle. I never thought it would be my hero product.
My newest launch is our Lovingly Lip Tinted Lip Oil. I thought it would be a hero, and it's quickly coming up behind our Aglow Face Mist as our second bestselling hero product. The reason why I felt super confident about that product is because it's a solution for consumers who want an amazingly hydrating treatment oil with a beautiful pigmented gloss. The color lasts unlike most lip oils that I've tried in the past, and it doesn't seep into your skin.
How do you drive product sales at stores?
We are building our sales team today, and the most important thing is to touch, educate and train every single person that has the opportunity to sell your brand. There is a unique positioning and understanding around our philosophy that training and education is key for. So, I have a national sales manager and head of education who spend a lot of time making sure every single person in every single door of every single retailer that we are in understands the philosophy and can truly educate consumers on how and why Lilah B. is different. Our training is unique because it's not just factual. It's about the curation of three products, and why a woman would want to declutter and simplify. It's educating around our philosophy first and foremost. Then, we talk to product.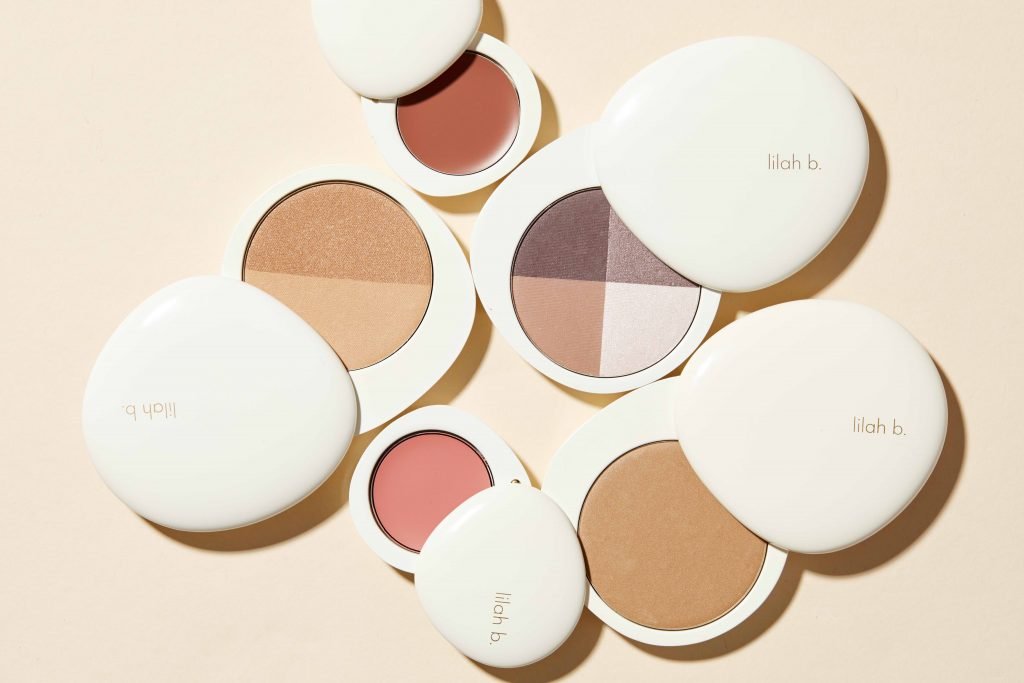 Lilah B. has a declutter recycling program. Tell us about it.
About a year after our launch timed with Earth Day, we launched a declutter program that, to be honest, we weren't sure if were going to carry on for a month or long term. It's been so successful that it's still going on today. It's all about looking at what you currently have on your vanity or in your makeup bag, and how you can declutter it. So, we offer anyone, whether you are a Lilah B. customer or someone who just comes to our site to browse, the opportunity to acquire a prepaid shipping label, and you can take it to send us any product that you can't throw in your recycling bin. Anything that is used or you no longer want, you can send to us, and it's picked up by our partner that puts each and every product through a recycling process. It's incredible what we receive. We receive empty Lilah B. products, but also products from mass drugstore brands and other luxury brands. Consumers are really craving simplicity and the opportunity to declutter, but the question for them has been, what do they do with their stuff?
How has your role changed as your brand has evolved?
I don't know that I really recognized early on how important it is for me to be client-facing. We have clearly seen the importance of having this intimate connection with a real person and founder, someone who is approachable and really gives you the idea of what the brand encompasses. My expertise has been to run a business, but I've been doing more and more of the client-facing opportunities. So, I'm making sure I'm out there for events and speaking opportunities, meeting not only with our customers, but our supportive influencer community. My role has become much more challenging, and there's often times where I wish I could clone myself.
Growth in the color cosmetics segment has been slowing. What do you think is happening?
I think women are very focused on skin first, being the real you and finding products that emphasize the real you. Today more than ever, it starts with SPF and taking care of your skin. If you have beautiful skin, any makeup product is going to look gorgeous on you. What is resonating for us is we don't have products that mask anything. We have products that have coverage if you have blemishes, but our products are buildable. They can be super subtle, sheer tints that maintain a natural, healthy glow. We are definitely not that studio makeup brand. We have beautiful, healthy, skin-kind ingredients. It's not just about taking all the bad stuff out, but spending the time, effort and money to put the good stuff in.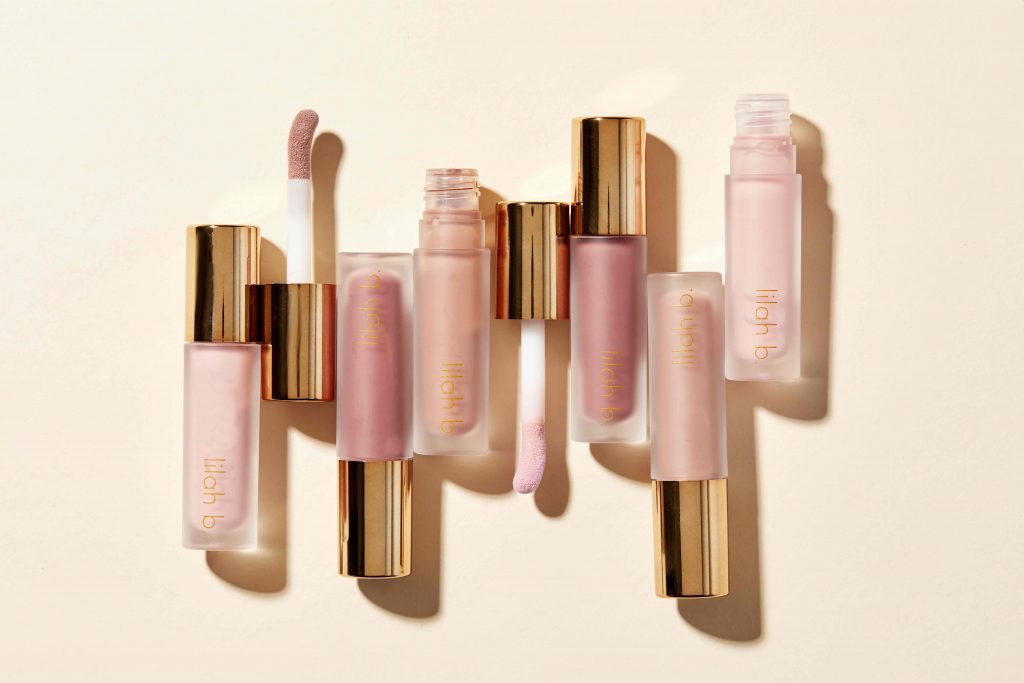 The clean beauty landscape has gotten very competitive. What does that mean for Lilah B.?
Clean is the new norm. Still, when anyone is thinking of launching a clean brand, they really need to think about how and why they are going to convince a consumer to convert from conventional to clean. That's all about performance and efficacy. Do the products last? Three to five years from now, the clean beauty space is going to get cluttered, but it's a big enough space for a lot of brands. There are different demographics and different DNA to each of the brands, and there's enough consumers in the market today to keep us all successful.