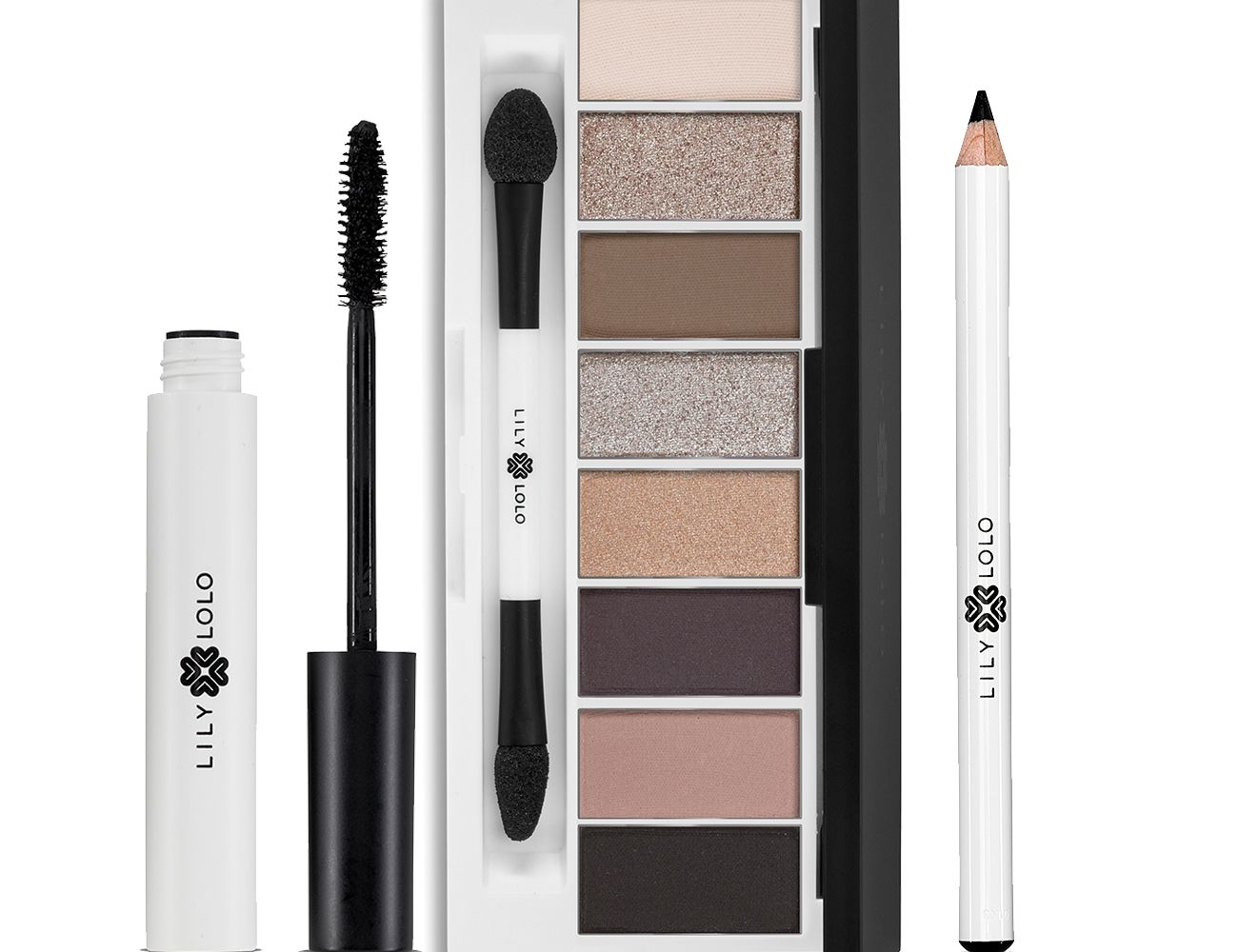 Meet The Vegan Mascara Green Beauty Lovers Go Gaga For
Lily Lolo has the natural lash game on lock.
If the 220-plus five-star reviews on Petit Vour's website, the more than 100 on The Detox Market's or nearly 70 on Credo's are to be believed, the U.K.-based mineral makeup brand's Natural Vegan Mascara is a beauty savior for green cosmetics aficionados across the globe. Launched in 2014, the mascara has become a bestseller for 12-year-old Lily Lolo in the almost 40 countries where its products are sold, including the U.S. and Canada. Beauty Independent spoke with Lily Lolo founder Vikki Khan and Sam Sperling, the brand's director of U.S. and Canada, about designing a distinguished mascara brush, retail partnerships, clean cosmetics preservative systems and relationships with A-list celebrities. 
What was the development timeline for the Natural Vegan Mascara?
Khan: 12 months.
Sperling: We don't launch a lot of product at once. We are very methodical with each release. If we have issues with product, we'd rather just not carry it.
When did you know the mascara would be a bestseller?
Khan: It happened very gradually. When we first launched our mascara, customers were more likely to compare it to a conventional mascara. Now [that] there are more and more clean and green mascaras on the market, it gets compared to those instead.
Sperling: The mascara is also vegan, which is another draw for people who are looking for a product without animal-related ingredients.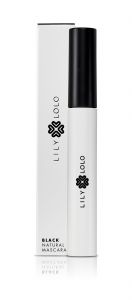 Where there any hiccups along the way to developing the mascara?
Khan: Finding the perfect brush to match the formula was a challenge. It's surprising how much a brush can change the performance of the product.
Sperling: We fixed the brush and, around the same time, we improved our packaging, made everything a lot prettier. The formula hasn't really changed in [the mascara]. We do change things when there's an issue that warrants it, but the mascara has been very positive, so there hasn't been anything to change there yet. We have few products where we're tweaking things, making sure there's no aroma, that it's unscented, but the mascara has been the same for the past few years.
What makes mascara such a difficult clean beauty product to produce?
Khan: Primarily the preservative system. Any products containing water can be challenging to preserve naturally and even more so [if they're for] around the eye area.
What has sales growth for the mascara been like from 2016 to 2017?
Khan: We've almost doubled our 2016 sales figures in 2017.
How many doors is Lily Lolo carried in globally?
Khan: 800 to 1,000 worldwide.  
Sperling: For the U.S., over 200, and about 20 stores in Canada. That's [Canada] going to be a big push for us. Most of those [220] stores have been added in 2016 and 2017. We've really made a lot of progress in the last two years.
What is the retail strategy for the mascara?
Khan: In the U.S. and Canada, we are focused on the growing segment of natural beauty stores, both online and brick-and-mortar. We are often able to achieve bestseller status in stores that cater to customers concerned about what is in their products and who are generally health-conscious. Fortunately, this is a fast-moving trend. More of us are paying attention to ingredients.
Were there any critical press placements that boosted sales?
Khan: Not press, but inclusion in some of the green beauty boxes in the U.S., such as Petit Vour in particular, has helped.

Did you produce sample sizes of the mascara for the beauty boxes?
Sperling: We didn't produce any mini or sample sizes. That's hard to do with mascara. What we did was price things as low as we possibly could to make it work and picked beauty boxes that we felt had a great customer base.
Many green beauty influencers really love the Lily Lolo Natural Vegan Mascara. Was working with them strategic or did it happen organically?
Khan: It's happened very organically with minimal input from us.
When did Lily Lolo Launch in U.S.?
Sperling: I've been involved since the start of bringing Lily Lolo to the United States and Canada. It's been a little over five years. We had some online sales happening in 2011, 2012. Then, we started doing work with boutiques and the retail segment a couple of years later. When the brand was first launched in the U.S., we didn't have the team in place to support the retailers, so it was a multi-stage launch.
Is there a dream U.S. retailer you'd like to get in to?
Sperling: We don't have a huge wishlist. We focus on the independent stores, that's one of our main strategies. We love stores like Credo [and] Detox Market that are focused on the healthy segment [with] people looking for clean and natural beauty. From the start, that made us unique in our strategy because you find a lot of other brands going after Amazon, going after anything they can get. Sephora is a dream for them. For us, we've said no to a lot of those places. We've worked really hard to keep the product off of Amazon. It's not always 100% because we have a lot of people posting things out of our control, but we work hard to focus on the indie beauty shops. That's been our plan from the start because we feel they are providing a closer connection to the customers that are really going to like the product, and it creates a lot of synergies where we partner with stores and they help us promote the brand. We've become top sellers in these stores because their customers go back and order again instead of going to their Amazon queue.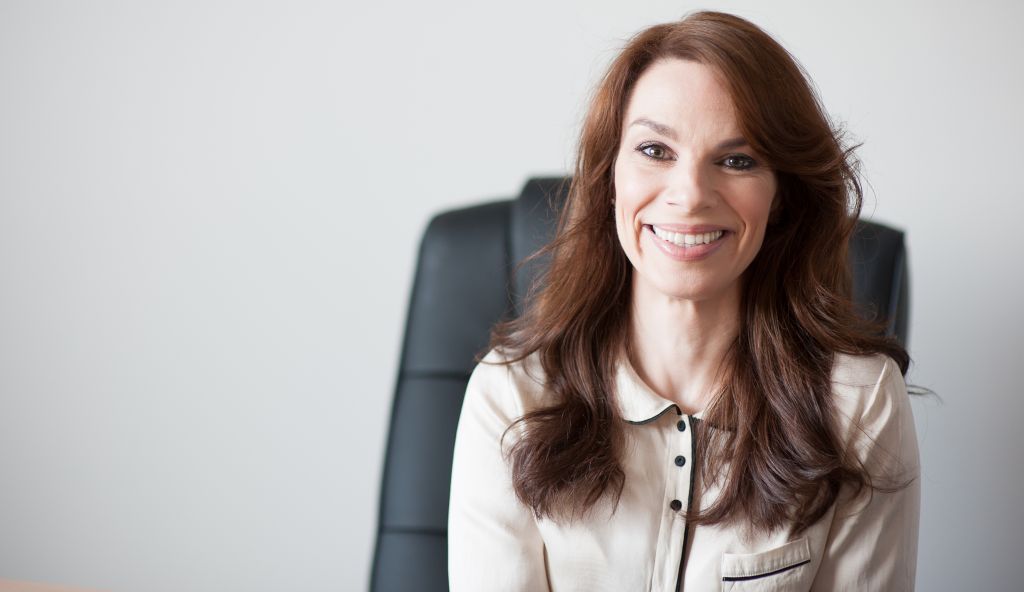 What are some other bestsellers for Lily Lolo?
Sperling: The next one we have would be the pressed eye palettes. We have five now. The one that's bestselling overall is the Laid Bare Palette. We've had other ones that were released this year, and there's been a great response. The pressed palettes are a category where there just aren't enough options out there that are healthy, natural and vegan as well. Some of the older products like the foundation are on the top-seller list, and I think that's because we have a pretty big base of customers now that are using it. 
What awards has the Natural Vegan Mascara won?
Khan: Thoughtfully Mag – Beauty Award Winner, Natural Health Beauty Awards – Winner Best Mascara,Natural Health Beauty Awards – Highly commended and Pure Beauty Awards – Best natural mascara (Bronze).
If you could get the mascara into anyone's hands, who would it be?
Sperling: It happens so organically. We don't approach anyone. They discover it or someone recommends it. There was Emma Watson this year. That was very cool. She mentioned it in article. We were totally surprised by that.
Retailer take on Lily Lolo Natural Vegan Mascara:
"We absolutely adore Lily Lolo, not only because they produce incredibly high-performing products or that their elegant, durable packaging is a complement to ours, but because they are an absolute pleasure to work with and align with us on so many of our values," says Petit Vour founder and ceo, Madeline Alcott. "The bottom line is that they deliver a quality product with a great experience."