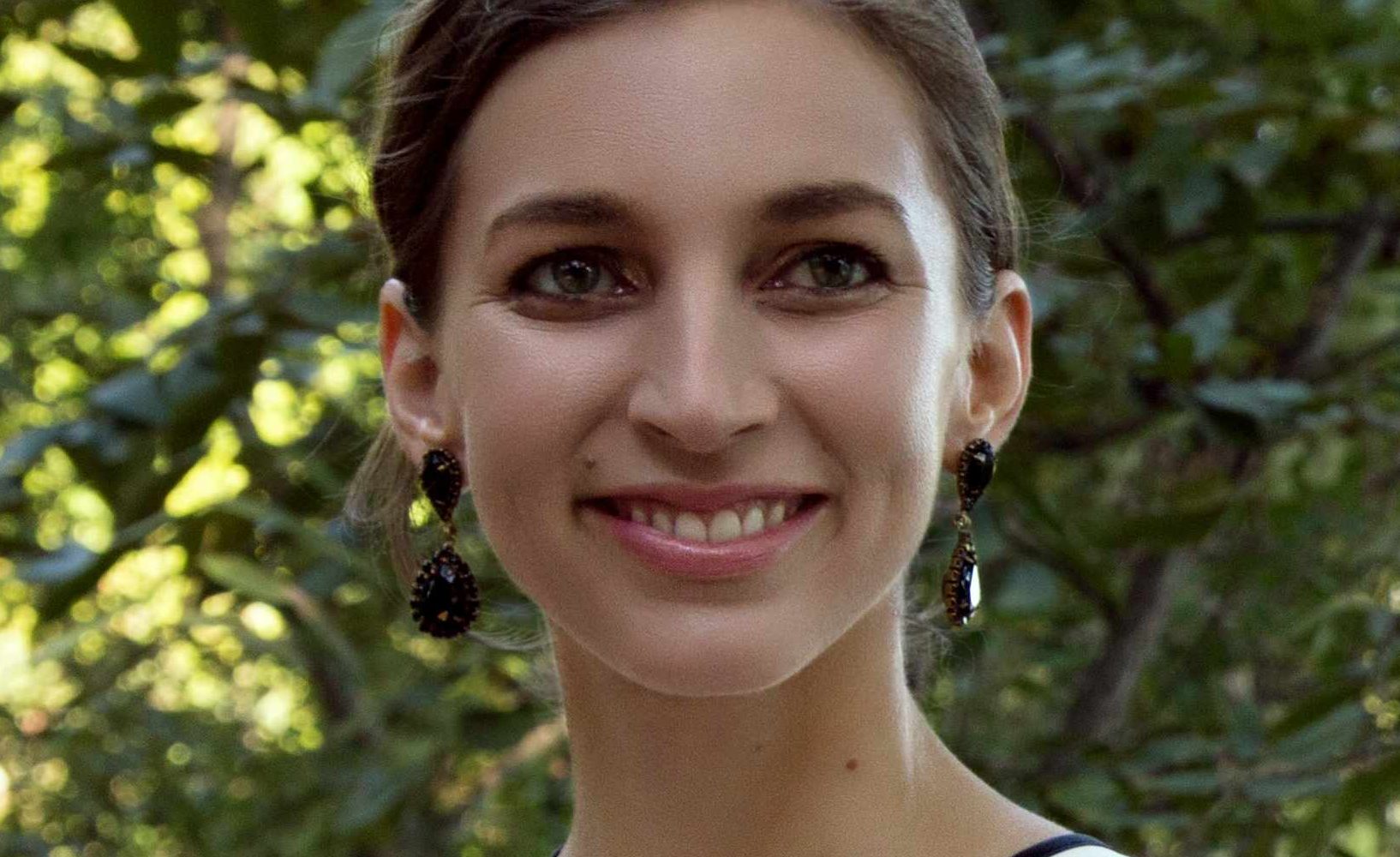 Petit Vour Soars By Setting A High Standard For Beauty Brands
For a vegan, Madeline Alcott certainly has a dogged animal instinct. She sensed that her personal quest to hold brands to ethical principles would resonate with consumers and pounced on the opportunity to set a high bar in beauty at Petit Vour, the vegan subscription beauty box and boutique. "I loved the idea having a new standard that wouldn't just appeal to strictly vegans, but to a wider audience. I wanted the business to feel so unique and genuinely good, not with any of the faux socially-aware marketing, but with actual support for companies that were transparent, honest and progressive," she says. "It was so important to me that I had to do it." With co-founder Ryan Miner, Alcott has done it by erecting a subscription service sending boxes out to over 10,000 women monthly, a burgeoning e-tailer spanning beauty, fashion and lifestyle merchandise, and an ambitious team of 12 that's taking on brick-and-mortar retail in its next phase. Beauty Independent chatted with her about Petit Vour's processes, Amazon, palm oil, social media, shipping and so much more.
How did Petit Vour begin?
It was such a shift for me. My partner Ryan and I started the business four-and-a-half-years ago. At the time, I was teaching full time in Baltimore. Even though entrepreneurship had been an interest of mine for years, going from teaching to starting a business was still quite a leap. What really got me thinking about starting my own business was not only my partner and his wonderful support, but I had this passion for ethical businesses. I had been creating lists and standards of my own. I was chatting with my friends about how I had this valuable research, and I wanted to do something with it. One of my friends lent me this book called The Lean Startup and, once I read it, I couldn't sleep, I was so excited. It got me interested in turning what I had been doing into a business. That's when I got the idea of creating a cruelty-free beauty subscription box. The seeds were planted for creating something bigger, but that's where it all started.
What happened from there?
At 25, I moved back in with my parents. They were supportive, but they said, "You have to work." I worked full time in Houston as I was living under their roof working all hours of the day and night. It didn't take very long to get our website up and running. My partner and I tag-teamed everything from the product photography to the e-newsletters to managing brand accounts and customer service. After a year-and-a-half, we moved out of my parents' house and went to San Francisco. We wanted to test the waters with a fulfillment house and, at the same time, my partner's grandma had cancer, so we wanted to be with her. The fulfillment business allowed us to focus on the business online, but eventually we realized the ultimate plan was to have everything under one roof again. After San Francisco, we found a great warehouse in Dallas. We hired our first employees and started to build a team. Six months ago, we reached full capacity, and we started to look in Austin, where my partner and I went to school, for a larger space. We found a wonderful space there that wasn't even built. Once it is complete, everyone will be able to move to Austin.
What's the best way for a brand to pursue Petit Vour?
Email is probably the best way at brandpartners@petitvour.com. We are always checking it, and it's easier to track conversations that way. When brands reach out, we open up the email and, first, we look for a live website and social media accounts to get a sense of their style, voice and the values of the brand. Some brands will comment under our Instagram photos, and that sometimes does get our attention, but there's no guarantee that will get our attention.
What should founders think about to determine if their brands are fits for Petit Vour?
The first thing a brand should look at is our website to see what brands we are carrying and what our style is like. Perhaps even more importantly, they should check out our About Us pages. We go into our cruelty-free, vegan and non-toxic standards. Some brands reach out to us, don't know about them, and it turns out they are not cruelty-free. Some brands are absolutely cruelty-free, but have one product that's not vegan. That's OK. We love working with vegan-friendly brands and, to be honest, that's often more exciting to our fans because they feel it's a special discovery. They may not be aware the brand carries vegan products.
To clarify, a brand doesn't have to fully vegan to work with Petit Vour, right?
Ever since the beginning of our business, we have felt very strongly that working with vegan-friendly companies is an amazing way to go. We can do quite a bit for these brands. We do targeted email blasts, model shots and lookbooks. We prove our worth, and they are inspired to make more vegan products. Especially in cosmetics, it's not very difficult to transition from non-vegan to vegan. There are a lot of brands that do a great job with natural dyes and eliminating ingredients they didn't really need. We want to cheer them on whenever something becomes available that's clean and animal-free.
"Especially in cosmetics, it's not very difficult to transition from non-vegan to vegan. There are a lot of brands that do a great job with natural dyes and eliminating ingredients they didn't really need. We want to cheer them on whenever something becomes available that's clean and animal-free."
What do brands need to provide to participate in Petit Vour's boxes?
They need to make and ship the decided-upon products. There is no upfront cost for brands to be in our beauty box. We also cost share with our beauty box brands to cover the production expense for featured products. We have access to a lot more brands than we are carrying, and some of those brands maybe would give us products for free and not ask for much in return, but the problem is they aren't always up to the standard we are trying to promote. We want the cleanest ingredients possible, and we want beautifully presented products. It's very important we don't cut corners, so the cost share makes it possible for us to have the brands that we have.
What criteria should brands use to evaluate participation in beauty boxes?
If I were a brand, the things I would really pay attention to are the audience, the conversion and the quality of marketing. You can always ask the beauty box company if they will be open about demographics and conversion. We talk to our brands about the expected conversion. It varies from product to product and category to category, and they should take that into account. Our conversion is really good. It's definitely better than the industry standard of 2% to 3%. Most of our brands have been with us for a long time, and I think that's valuable information when we are talking to perspective brands. It proves we are invested in the brands we select.
How should brands assess the results of beauty box participation?
If there are good reviews, positive feedback on social media and solid conversion within three to six months of the product being featured, then the partnership is a success. It's even better if we bring in more products than what we featured and there is conversion across the board. When that happens, which is fairly often, we are going to talk about your brand a lot more.
What are four of Petit Vour's top beauty brands?
Juice Beauty, OSEA, Lily Lilo and Au Naturale perform beautifully in our beauty boxes and in our shop. Their price points work well for our beauty boxes, and each of these cruelty-free, non-toxic brands offers a wonderful selection of high-performance products.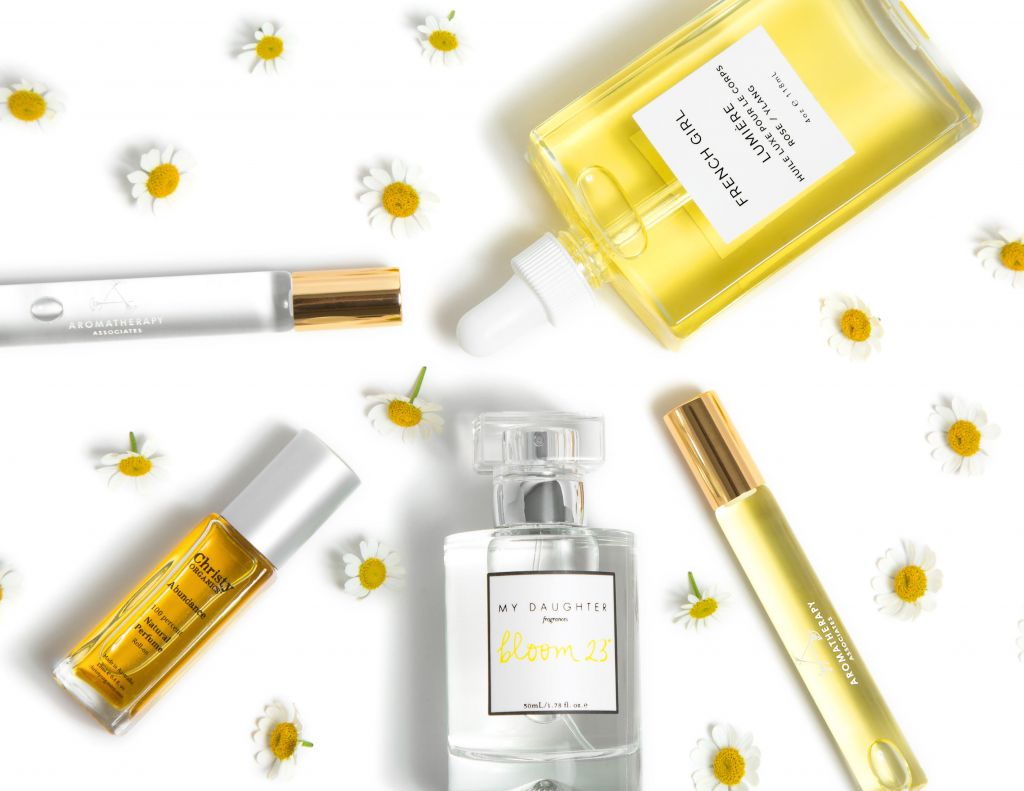 What are your largest beauty categories?
Vegan makeup and skincare are our largest categories overall, and skincare is bigger. With makeup, people are used to makeup that lasts all day and is waterproof. You have to be a little savvier with natural makeup to get the results you want. You can get results, but the makeup is not as waterproof as conventional makeup. Natural makeup is rapidly improving, though, so I think in the next couple of years there will be more natural brands at places like Sephora.
How much of Petit Vour's business is from the boxes and how much is from e-commerce?
It's about split. We are growing the shop by bringing in more fashion and lifestyle pieces. We expect that to grow even more. I hope to always have the box because I think it's so valuable, and it's really fun for anyone interested in discovering the latest and greatest in cruelty-free, vegan, non-toxic beauty. We are going to keep doing that, of course, but with the shop, we will be able to paint the larger Petit Vour picture for our fans.
What does the increased competition in natural beauty mean for Petit Vour?
You think it might negatively affect our business, but all we have seen is growth. What I can assume is that we have a unique audience that appreciates our style, voice and shot curation. That's what separates us from our competitors.
What's the most surprising trend you've detected?
I don't know if it's surprising, but our consumer base really appreciates nutritionally-charged anything from skincare and hair care to smoothie powders. Knowing that, we have expanded more into wellness products. Whenever we see product launches that are about probiotics or there's some exotic peel with rare ingredients from the Amazon, those seem to captivate our audience. The Beauty Chef is extraordinarily popular with our audience. CC creams or serum-based foundations that combine skincare and healing properties with makeup do extremely well. Those blend beautifully into the skin, and they're really great if you have skin that generally looks worse after wearing makeup.
"Unfortunately, there are so many green beauty brands hopping on Amazon that it will affect green beauty businesses that share their values. I understand why they are doing it. Everyone needs to put food on the table, but, in a perfect world, the green beauty businesses would be able to provide enough sales so Amazon wouldn't be so tempting."
What's your take on Amazon?
Amazon is certainly a threat to small businesses, but it's not going away. It's probably going to get bigger and bigger. The best thing to do is try to differentiate from their offerings as much as possible. The Amazon customer is all about convenience whereas Petit Vour is about a heartfelt mission to inspire others to live in a more beautiful and compassionate way. Unfortunately, there are so many green beauty brands hopping on Amazon that it will affect green beauty businesses that share their values. I understand why they are doing it. Everyone needs to put food on the table, but, in a perfect world, the green beauty businesses would be able to provide enough sales so Amazon wouldn't be so tempting.
Petit Vour is opening a store. Why and when?
What it is going to be is not traditional brick and mortar. It's going to be more of a showroom/retail space where fans can set up appointments, come in and browse a beautiful selection of what's trending and new, and have one-on-one beauty and style consultations. What we are hoping to do is have a form on our website that you can fill out to book your appointment, and our makeup artist can learn about the customer coming in: What are their favorites? What look are they going for? The makeup artist can really cater to them, and give them an amazing experience with our selection. A lot of people step into a boutique and feel overwhelmed. What we want to do is strip away the stress and connect with them. We are thinking by spring we will have the space ready to go.
What is your approach to social media?
When your feed is all about you, that can work if you are an individual blogger, but, if you are a brand, you need to be valuable to your fans. We see the most engagement when we are paying attention to our fans and involving them behind-the-scenes in our business. Our current Instagram and Facebook feeds don't reflect that as much as it should, and that's part of our plan with upcoming tweaks to social media. I want our fans to get excited when things are coming their way whether it's through product sneak peeks or looks at the boxes going out. We want to show how much we value their input. That also makes it more of a relationship rather than just a self-gratifying feed on how awesome we are.
Petit Vour keeps fulfillment in-house. Why?
We haven't liked the quality of the fulfillment houses we've seen. We have tried out a company, and there were some disaster moments. One fulfillment company accidentally swapped our products with those of another subscription box, and we had no idea. We had to reship boxes and apologize. It's also important that products are placed right, and the lids are screwed on properly. When you are leaving that up to someone else, it's a huge risk.
What's a concern in the beauty industry that you think will mount?
For a few years, palm has been a hot topic, and it's an ingredient we hope to see less of in the future. Most palm is obtained in a way that's destructive to land and harmful to animals. Many of our brands are taking steps to source palm responsibly or eliminate palm. Palm is everywhere, so it's a tricky ingredient to remove completely, but the good news is that green beauty is moving away from it.
What are your long-term goals for Petit Vour?
I definitely want to feel like we are providing the entire wardrobe for the modern woman. I want even more elevated branding with valuable video content, and everything being more technological from how you sign up for a beauty box to completing your profile. We will get better at customizing the experience for subscribers and shoppers. As far as in-person changes to our company, only time will tell, but we would love to have physical spaces. As long as we can provide services unique to Petit Vour, that will give us a reason to expand and delve more into the idea of brick and mortar.