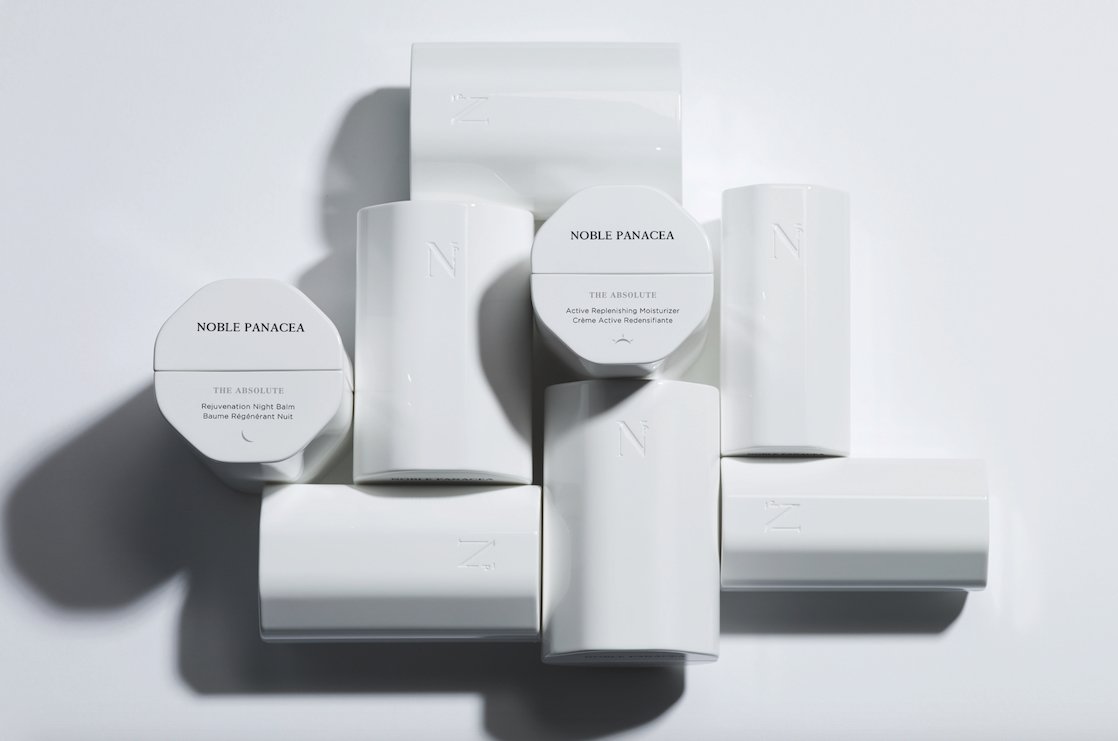 This Luxury Skincare Line Created By A Nobel Prize Winner Is Breaking Into Net-A-Porter's Beauty Selection
Move over dermatologists. With consumers digging deeper into ingredients, there's rising interest in skincare from founders with different advanced degrees: scientists. Dermatologists might know a lot about treating skin, but scientists create the formulas.
Among the skincare brands started by the evidence-loving bunch are Augustinus Bader, Good Science Beauty and Skin Actives Scientific. The latest example of a scientist-led brand is Noble Panacea, a luxury line selling a 30-day dose of its Absolute Intense Renewal Serum for $420 that's based on research by Sir Fraser Stoddart, a Nobel Laureate and director of the Center for Chemistry of Integrated Systems at Northwestern University.
Admitting he isn't a typical beauty entrepreneur, Stoddart says he serendipitously discovered what he named Organic Molecular Vessels (OMV), a time-released delivery method engineered from natural starches that drives Noble Panacea's products. The method protects active ingredients such as retinol and peptides at the molecular level to preserve their potency until they can be released at the moment of need, explains Noble Panacea CEO Celine Talabaza. Put simply, she equates them to little houses with windows that open at the perfect point. The brand asserts OMV increases the efficacy of its products up to tenfold.
Following its launch in November, Noble Panacea is premiering today on Net-a-Porter and scheduled to enter Harrods in April. "Net-a-Porter has personal shoppers and offers the perfect one-on-one conversations to help educate people about the line," says Talabaza, a product and marketing veteran who previously occupied roles at L'Oréal, Unilever and LVMH Louis Vuitton Moët Hennessy. Scientists don't always make the best beauty marketers and her leadership is seen as a plus for the nascent brand.
Sustainability is a central tenant of Noble Panacea. OMV production is reported to be environmentally-friendly. It involves crystallization of carbohydrate and salt in a closed-loop, renewable process that doesn't yield waste. Water is reused and re-purified in the production process. The packaging is equally environmentally-conscious. Mirroring the shape of the OMV technology, Noble Panacea's octagon recyclable containers are composed of a starch substance. Also encased in a recyclable material, the products are individually packaged in so-called Active Daily Doses to ensure freshness. A refill option will be available later this year.
"If you are creating something new, you better do it right and come at all angles that are good for the environment."
Talabaza emphasizes that emerging beauty brands have to be sustainable—and she's adamant they must have a clear point of difference. She says, "If you are creating something new, you better do it right and come at all angles that are good for the environment." Touting Noble Panacea's sleek containers as a "modern take on high tech," Talabaza continues, "Sustainable doesn't have to lack aesthetic appeal." The brand's launch event last year was a black-tie event attended by a select group at the Metropolitan Museum of Art. Talabaza says Noble Panacea decided to celebrate amid works of art "because Sir Fraser himself is an artist in chemistry."
Noble Panacea has two collections: The Absolute and The Brilliant. Sporting lighter formulations and featuring bakuchiol, The Brilliant focuses on protective formulas and is especially good for younger skin. The Absolute has retinols and peptides for mature skin. "Although we strive for natural, we know the importance of retinols because they really work," says Talabaza. The ingredients in Noble Panacea's products are detailed on the brand's website, which has a virtual concierge to guide customers. On the site, they can opt into the recycling program with TerraCycle by requesting a label for their empty Active Daily Doses.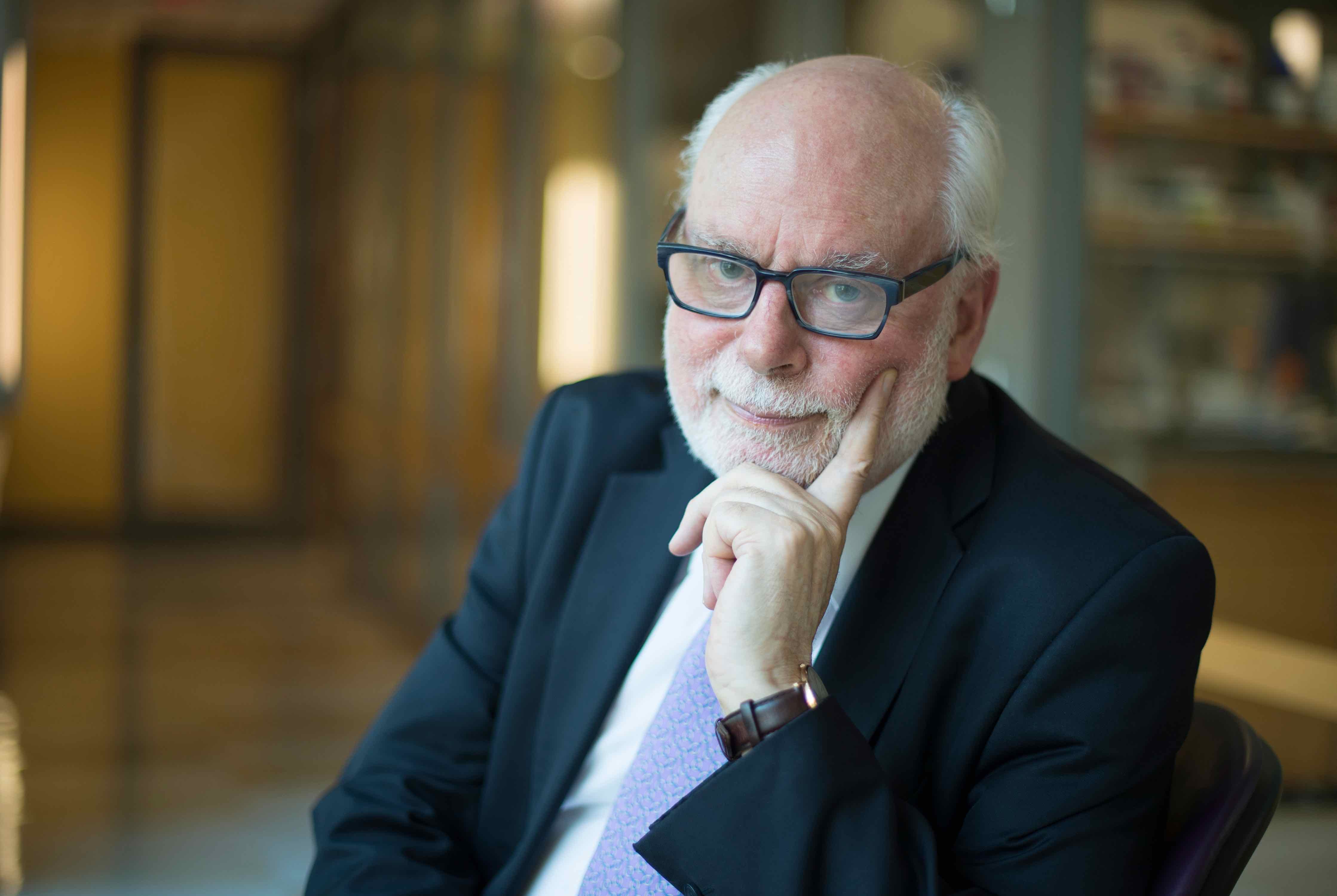 The Brilliant collection consists of the Prime Radiance Serum Vibrant Eye Infusion, Radiant Resilience Moisturizer and Overnight Recharge Cream. Its prices range from $149 for the Eye Infusion to $253 for the Serum. The Absolute collection has the Intense Renewal Serum, Restoring Eye Cream, Active Replenishing Moisturizer and Rejuvenation Night Balm. The Restoring Eye Cream is the entry price point at $239, and the serum is the highest price point at $420. Talabaza says clinical tests show improvements in one week and substantially greater results in eight weeks.
The more than 40 years of research Stoddart has put into molecular studies is reflected in the hefty price tags, along with lofty concentration of quality ingredients batched in small doses. Talabaza isn't shaken by any predictions of a skincare slowdown because of the positioning of the brand. She says, "We don't talk about anti-aging, we talk about ageless solutions or well-aging, and we don't have too many steps, but you do see results." Noble Panacea declined to share a revenue projection for this year. By way of comparison, Augustinus Bader has racked up sales exceeding $6 million and is expected to hit $20 million in the next few years.
In addition to its commitment to sustainability, Noble Panacea checks off another box important to contemporary consumers—giving back. It's committed to a three-year partnership with Girl Up, a nonprofit dedicated to promoting the health, safety, education and leadership of girls.