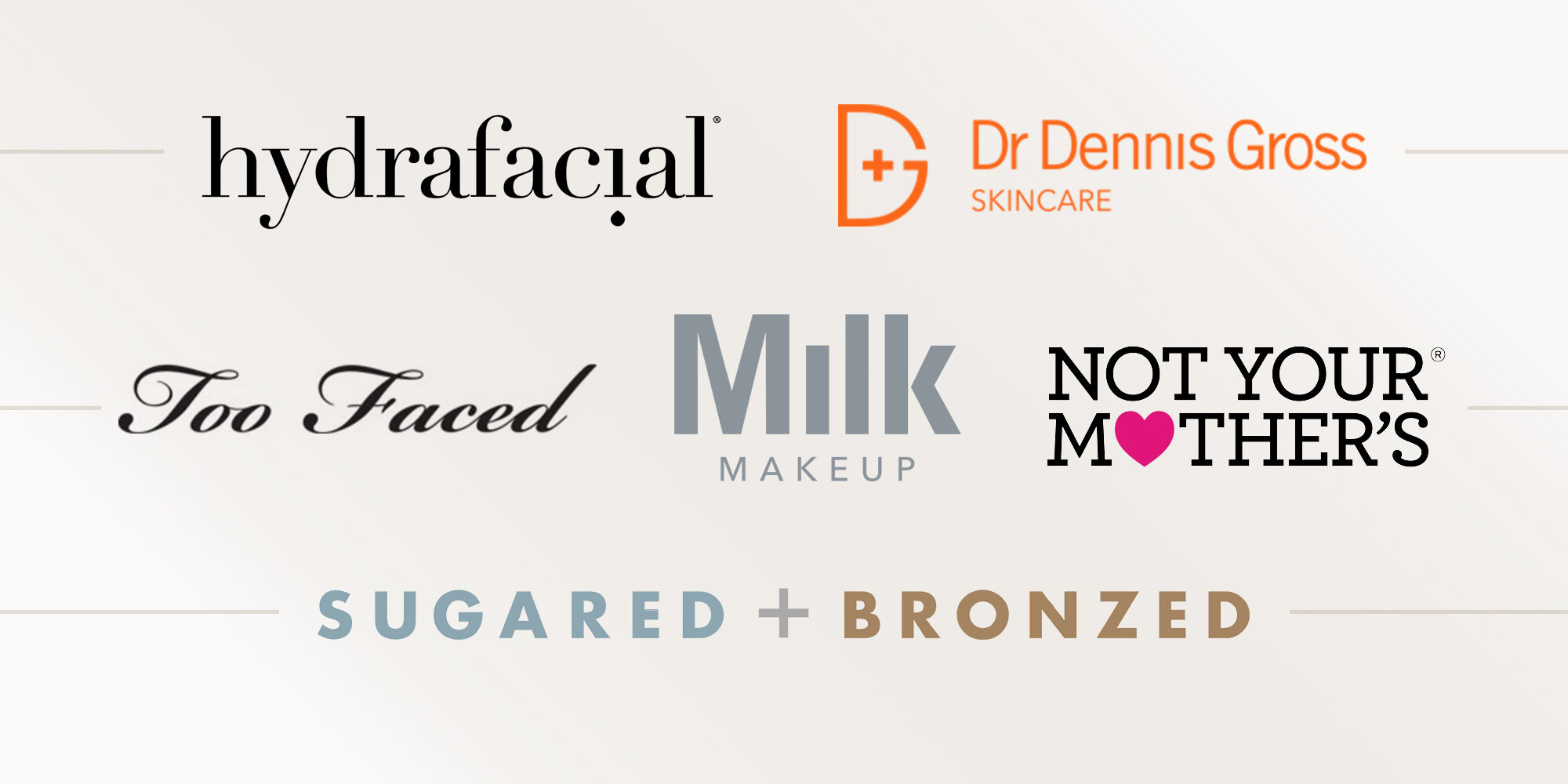 Milk Makeup Backer Main Post Partners Execs On The Power Of Sephora And Breakout Hero Products
Main Post Partners has big aims for its beauty business and a big pocketbook to accomplish them. The San Francisco-based private equity firm operates two investment funds in excess of $1.1 billion combined. It has a history of successful bets on beauty brands, notably Too Faced, which it sold to General Atlantic in 2015 before Estée Lauder acquired it a year later, and Hydrafacial, which it sold in 2016. Main Post followed up the Too Faced exit by investing in Milk Makeup in 2017, Not Your Mother's and Sugared & Bronzed in 2019, and Dr. Dennis Gross Skincare this year. 
"Entrepreneurs are the heroes of the U.S. economy in my view," says Jeff Mills, managing partner of Main Post. "They're the ones who take the big risk and take the leap to do something different." He and Tara Hyland, a former VP at Swander Pace Capital who joined the firm as VP in February, talked to
Beauty Independent to share their perspectives on the beauty industry, the king-making abilities of Sephora, and why brands need a hero product. 
Does every deal you do work out the way Too Faced did?
Mills: At the time we invested in Too Faced, there were strong tailwinds and sector developments going on at retail with the rise of Sephora. It was taking share from the department stores thanks to the open-sale environment versus the assisted-sale environment. 
Sephora locked onto indie brands when the Estée Lauder's and L'Oréal's couldn't get in the way of their big department store relationships. Sephora had to find clever entrepreneurial brands to bring into the store like Smashbox, Too Faced, Tarte and Urban Decay. The founders of Too Faced, Jeremy Johnson and Jerrod Blandino, are two incredibly wonderful people who were looking to take their business to a whole other level. They had started right around when Instagram, YouTube, Pinterest and Facebook were starting to take over. People were learning about these products on social networks, not through traditional media publications unaffordable to small independent brands. Instead, they had an opportunity to build a fan base directly on social, and it was a very cost-effective, efficient way to build a following. 
Some fans became, obviously, big marketing sensations themselves like Michelle Phan, Dulce Candy and Kandee Johnson. When Too Faced was growing, it was growing right along with these influencers, and it was supplying the product, the looks and the excitement to them.  Then, the personalities were sharing those tips, tricks and products with their fan bases. That was a second trend layered on top of the brilliance of Sephora and Ulta that gave people the opportunity to test and play with makeup rather than having to get past gated attendants guarding a glass box of product. 
Those major trends drove 10 years of growth in the color space. Too Faced was fortunate enough to be one of those original indie brands with a real strong point of view and incredibly creative founders. We were able to jump in there and help them build a bigger team, hire great people from other great brands, who had never had that taste of a small, nimble indie brand. So, yeah, Too Faced was a massive, massive success.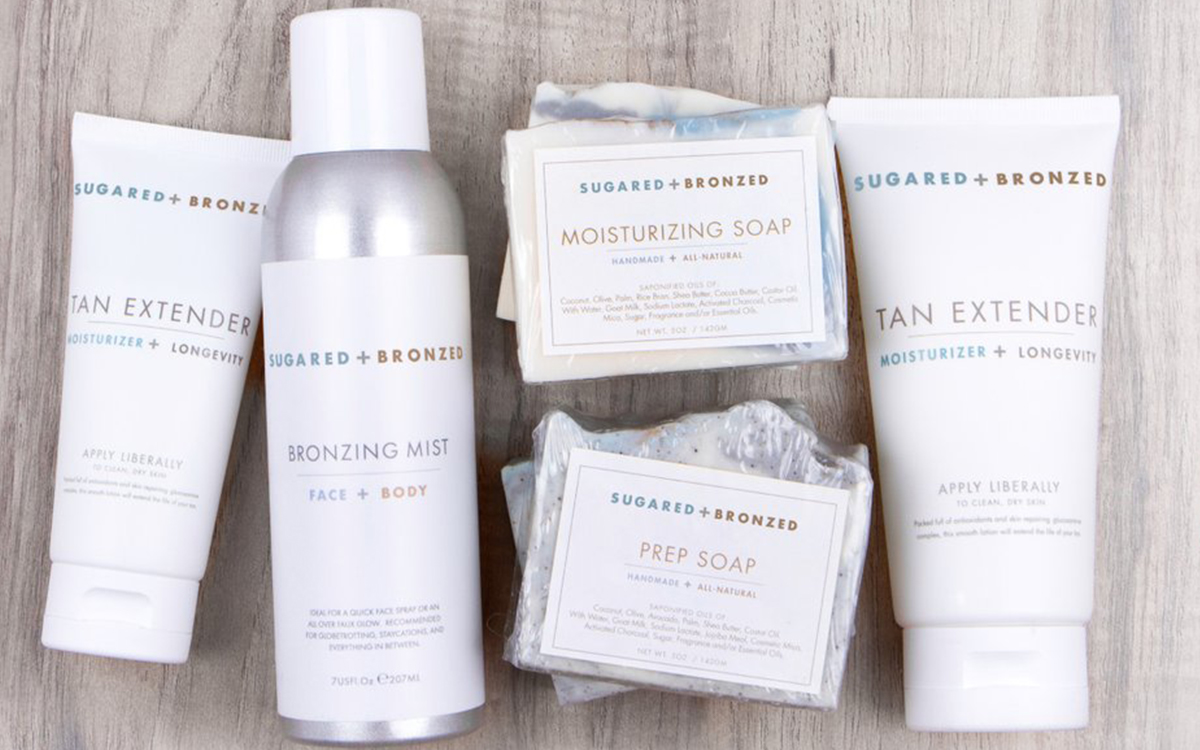 What's the sweet spot for you in terms of check size and the size of companies you look at?
Mills: I would guess that you're looking at a mix of retail sales for the channel versus actual sales for the business. Typically, we're investing in businesses that have $25 million to $75 million net revenue.
What are key performance indicators you look for in brands?
Hyland: High level, the most important thing we look for is alignment and trust with the founders and entrepreneurs. We obviously spend a lot of time digging into the data analytics as it relates to sales growth and sell-through velocity metrics. Are they not just growing, but is their production meeting the retailer requirements? Is their cost of customer acquisition sustainable for the long term? Are their gross margins appropriate? Is there opportunity for us to help them improve their gross margin through optimizing the contract manufacturing relationship? Are they optimizing the way they approach other costs? We get pretty granular.
"We see opportunity if we can free up the entrepreneur who has driven the brand, but hasn't brought in a super strong upper level management team."
All of the quantitative metrics—sell-through velocity, engagement, promoter scores—are definitely important. But the first kind of pass we make through these businesses is making sure that we're aligned with the founders, and we're aligned with the brand story and where they want to take the business. 
Mills: We're trying to catch these companies after they've demonstrated their own ability to develop great products, to secure great retail partnerships, build a strong fan base around great formulations and brand messaging that resonates with little internal support. We try to find them before they have gone beyond an initial product line and become a true full line brand, or when they're only in North America and they haven't gone international yet. We see opportunity if we can free up the entrepreneur who has driven the brand, but hasn't brought in a super strong upper level management team that allows them to continue to triple down on product branding and marketing.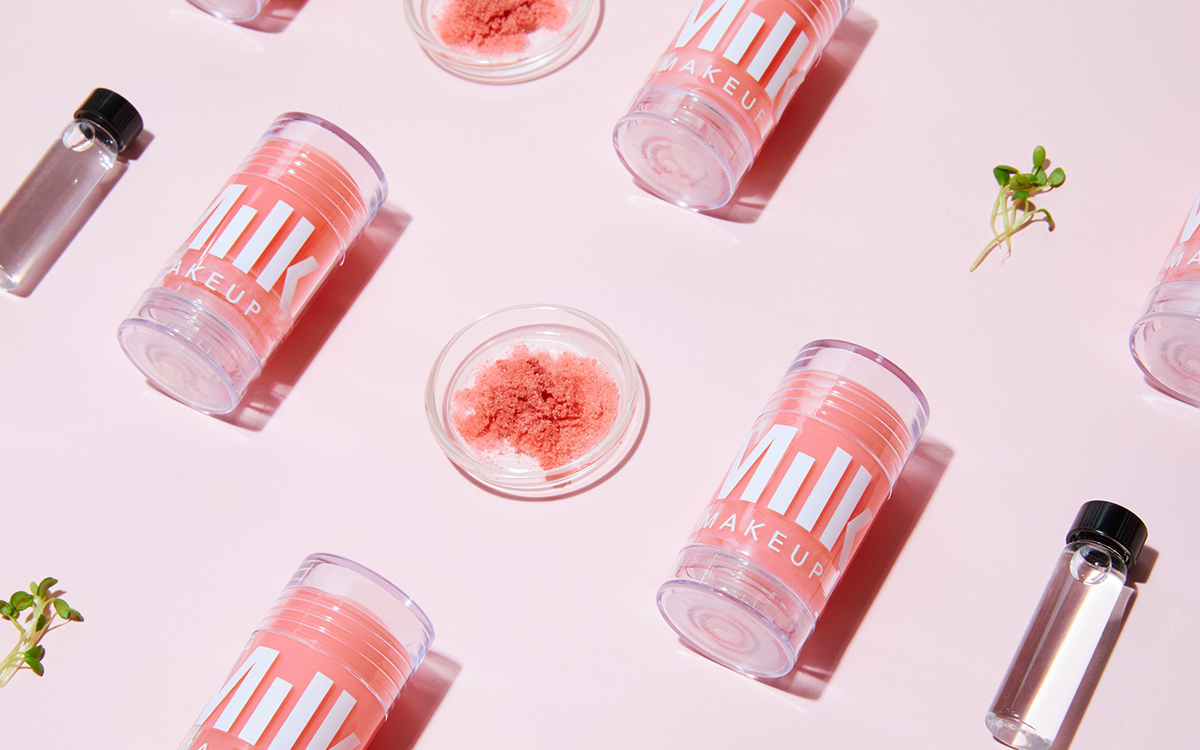 That's when they're at a size where they are running around, dealing with HR and supply chain and operations, the types of things that are not why they got into business. Founders are passionate about products, branding, marketing, talking to the customers. That's usually why they decide to bring in a private equity firm to help recruit a team, offer equity to that team and put in place systems and processes to make it sustainable and grow.
What are ways independent brands might be able to grow and prepare for the next level?
Mills: It all starts with the founder story and a great product. There are a lot of people coming out of MBA programs going into the beauty space because they see the outcomes for companies like Urban Decay, but it's very hard to concoct or strategize an award winning hero product. It has to come from a genuine need the founder identifies, whether it's a sunscreen or a product that irritated them or a condition that they had. Then, they come up with a solution and they grind it out to get that coveted space in Sephora. 
We spend a lot of time looking at Sephora. It is the ultimate "American Idol" judge for prestige beauty. They are so good about nurturing these young brands, helping them grow and helping them behind the scenes. They were doing that for Milk. They really invest in these entrepreneurs and help them along the way to the point where they are big enough to ultimately attract interest from people like us and our peers.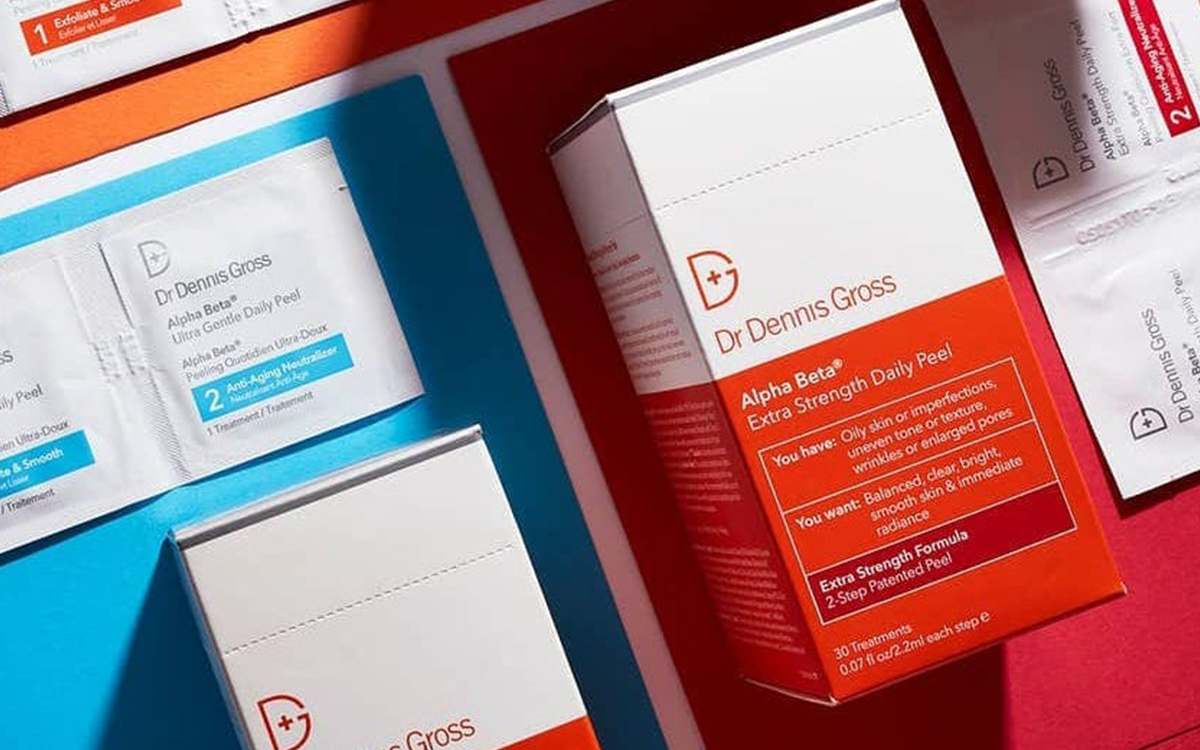 It's easier to connect with a niche with a niche product—like a Farsali [with Rose Gold Elixir] or [Grande Cosmetics with] GrandeLASH—something that will turn your marketing into a laser beam rather than a floodlight. Then, Sephora latches on because they're always out there looking for the best. Once you get in there, you listen to them, you work with them, and they help you scale. Ultimately, private equity and capital will follow. We're big fans of that, even though we found some great brands like Not Your Mother's that are in the mass channel. 
How do you judge a brand's marketing efforts, whether it's spending too much or not enough?
Hyland: It's not just enough or too much in terms of relative dollar number, but how they're deploying that capital and whether it is sustainable. We definitely look at dollars spent, the return on those dollars and how a brand is getting in front of the customer.
"Sephora. It is the ultimate 'American Idol' judge for prestige beauty."
There are so many ways to create community and do digital marketing today. You can go off and spend a ton of money with these influencers, but consumers are sick of being sold to. Influencers will always be important, but leveraging your own platform and having a direct dialogue with consumers is a lot more effective in today's world. Consumers are seeking authenticity and story directly from the brands themselves. 
Mills: The most powerful, leverageable, scalable investment you can make is in product. When we invested in Too Faced, the big hero brand at the time was Urban Decay with the Naked Palette. At Too Faced, we did everything right. We helped strengthen the team. We helped make sure that the product people were talking to the marketing people who were working with the salespeople. We made sure that Sephora was getting product on time.
Until we had that breakthrough product of Better Than Sex mascara, we were growing with the growth of Sephora and Ulta, but we weren't among the breakout brands. We helped the founders get back to where they had more time to be creative to think about products. They were able to get more ideas from a bigger team, to look at a broader funnel of possible ideas and possible places to go.
They were able to know exactly who the consumer was so they could be really targeted. What type of formulation, what type of packaging will they respond to? What did they need in their life? Not that they needed another mascara. There were two huge mascaras at the time: Diorshow and Benefit They're Real, but Better Than Sex was truly an insanely good product and formula. Once that hit the huge community of fanatical Too Faced girls and boys, then the brand exploded. Then, that led to the Chocolate Bar and Born This Way.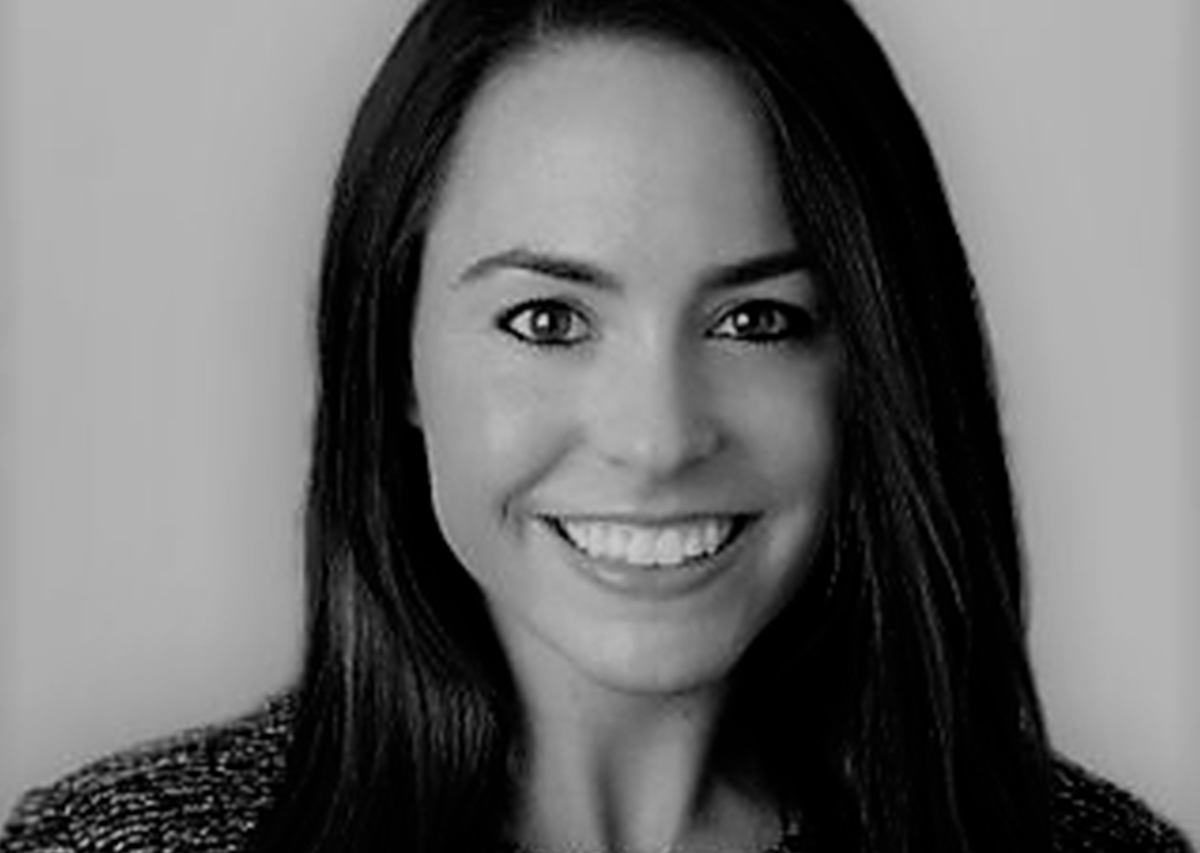 Milk is the same. Milk brought in private equity and strengthened their team. They improved their systems and operations, but until Kush mascara came around….You need those breakout products. We have amazing talent over at Milk. We have blessed marketing, but everything is about product. Without that world changing product…consumers see through the packaging, they see through the marketing. They may try it once but, then, say "eh." They don't review it well, and they don't tell their friends about it. 
There are a lot of brands out there, new age brands, millennial hipster brands that are spending on Facebook and Instagram to try and position themselves with cute images and cool bottles. At the end of the day, you live and die on, what's that formulation? What does it do? How does it feel? Is it demonstrably better and different than what's out there? Marketing is critically important, don't get me wrong, but product is where a brand is built.
How do you make your recommendations for a brand considering your need for return on investment?
Mills: Most of these great brands we get involved in, they've got the great product, they've got the great formula, they have great creative edit, and it's much more about awareness marketing and adding people to scale it. They want someone who can help them quadruple or quintuple the size of their business, but do it in a prudent and managed way. If they want someone who will jump in with a bunch of money and exit in two years, we're probably not the right people. We're more patient. We're willing to take the first two years to go sideways on the bottom line while growing the top in order to prepare for an exit four or five or six years out. 
"The most powerful, leverageable, scalable investment you can make is in product."
The hardest thing to communicate to founders because it sounds so self-serving for private equity is to say, "Find the right partners," but it's the most important thing. I can tell you that, if you pick the right partner and four or five years from now, you may have only doubled the size of the business, but you may be getting quadruple the evaluation because of the quality of the business, the strength of the team and the depth of the brand, all the things that strategics look for so you can make it through their 900-item diligence list. That stuff matters.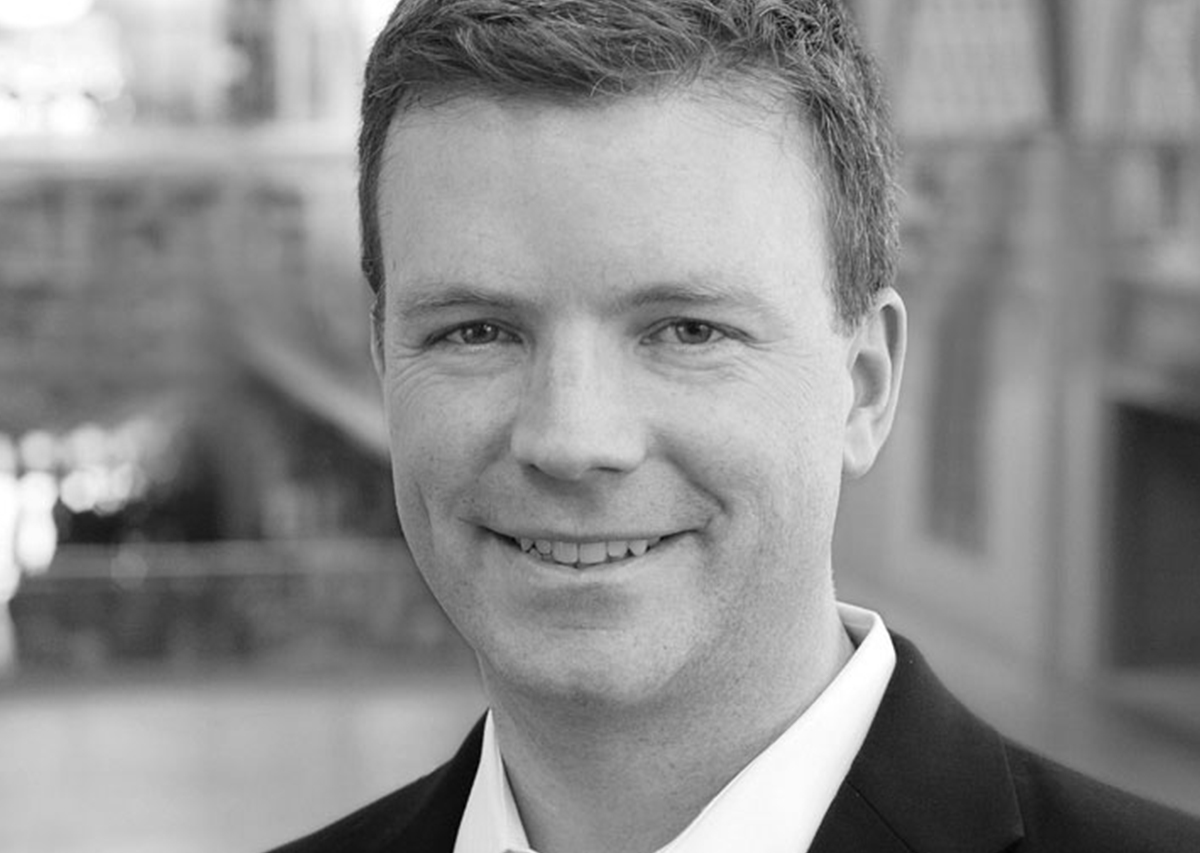 Sometimes, if a founder goes with someone who pays the highest price, they're going to end up with somebody who wants to triple the business in 18 months. In order to do that, they may have to race too hard without enough resources on your team. You may have to cut corners. You may wind up with product that doesn't hit the shelves right, the quality might not be the same as the samples that came out from the lab. There's all sorts of stories like that, but it's hard as a private equity firm to impress those differences upon founders. 
What advice do you have for founders trying to scale?
Hyland: Be true to your brand and your mission. Don't try to be everything to everybody. Jeff alluded to it with the need for a breakout product and product quality: Depth is better than breadth, especially as an early-stage independent brand. It's easy to get caught up in what all your competitors are doing or what's popular in the space. But, if you try to copycat what other brands are doing, you lose focus. 
Brands that chase growth can grow quickly despite themselves. They'll launch too many products that may not be complementary to one another. They'll get into a retailer because it means more volume, but that retailer might not be the right space for them. It can come back to bite them. It can also be incredibly hard to manage inventory. Regardless of financials, we find a deep brand rather than a broad brand more attractive for us.
"Consumers are feeling isolated and miss the playgrounds of discovery that are Sephora and Ulta."
When should brands start thinking about having their data in order for investors?
Hyland: Data is even more important today than it has been in the past. Having access to data to understand what products are working and where your margin is, that's important for them for the long term. It's hard to do. It becomes even harder if they priced the product wrong. If they're not in tune with the actual true cost of the product, how much it costs to ship, how much it costs to cover their overhead, their marketing for each of these product launches, what their slotting fees might be at retail…. If you're not tracking those from the beginning, it doesn't give you a lot of cash flow to continue reinvesting in the brand. From inception, it's pretty critical to have a good database of the true facts on the financial side.
Where do you stand on direct-to-consumer versus omnichannel?
Hyland: We love an omnichannel approach. There's definitely a way to make digitally-native brands work, we have some in our portfolio, but you have to make sure you understand the entire cost of your product to price it correctly, even if you're completely DTC. If you're not in retail, make sure that if you ultimately want to get into retail, you're pricing these products appropriately. 
In DTC, the cost of customer acquisition is only going up. Consumers are now trained to expect free shipping, the cost of buying AdWords and the cost of digital marketing is all increasing. Being open to omnichannel and keeping the potential to get into retailers where consumers have the opportunity to discover new brands is a strong strategy longer term. 
Where do you see the retail market going?
Hyland: We're seeing a huge acceleration of e-commerce penetration because that's where consumers are shopping. Mobile shopping and shopping through social media platforms is a huge thing, and I don't necessarily think that's going to go away. But consumers are feeling isolated, and miss the playgrounds of discovery that are Sephora and Ulta and others. The retailers that will survive this have an elevated experience and tools like in-store education. Whether or not they're purchasing the product in-store, they want to actually touch and feel and explore new brands and new product launches. They can't do that online. 
One retailer we haven't mentioned yet that is doing an excellent job of refocusing their beauty and personal care is Target. Consumers are already there and want the convenience of getting everything they need there. 
What are the categories you are interested in today?
Mills: Even before COVID, consumers were paying more attention to skin, hydration and sun care, though the full-face color trend is still out there. COVID accelerated the shift. Now, there is a massive funnel of people who have broadened skincare and consumers who are educated about skincare and ingredients through marketing-centric brands, but consumers are graduating beyond that to ask, "Does this really work?" What stood out with Dennis Gross was the resounding opinions of customers who said it works. When the dermatologist offices shut down for the last six months, what can you do to give yourself the kind of treatments that you can only get in a professional environment?
"Those are three big trends: Clinical skincare, men's and mass. "
There's definitely something happening in men's. There are a number of fast-growing direct-to-consumer brands and retail brands that are reinventing that aisle. They're bringing ingredient plays—fewer ingredients, better ingredients, active ingredients—to their stories. Men are late bloomers, but they are definitely coming on up to take care of their skin. 
For the last 20 years, it's been all about Sephora and Ulta brands, but the essential retailers that have been open for the last six months—Target, Walmart, CVS, etc.—those guys are cleaning up. Brands with strong positions within those retailers like Not Your Mother's and the color brand Pixie are doing really well. 
It used to be that mass brands received less attention from private equity because they weren't that interesting and had lower multiples. However, given the likelihood that the next two to three years are going to see more constrained consumer spending, our evaluation is that mass brands are going to be more relevant than ever. Target and CVS are starting to learn how to work with young brands in a more nurturing way like Sephora and Ulta do, and understand that they can't treat them [like] L'Oréal, Estée Lauder and Unilever brands. 
The customer wants curation. They don't want to just look at the big brands that have quote, unquote bad ingredients. They want variety, they want selection, they want authenticity. They want clean. Those are three big trends: Clinical skincare, men's and mass. 
Hyland: It's a huge trend for the category that consumers can get the innovation and new product development of prestige products in mass retailers. The other thing on my radar is the increasingly large intersection between what you put in your body and on your body: wellness, going gluten-free versus covering up with color cosmetics. Consumers are looking for products that improve their overall skin health longer term. The same with hair care. 
They want products with tangible benefits that they feel have a wellness impact and do good things for their body. You even see it at Target. You go in there in their beauty aisle, they have vitamins. Food and beverage, supplements, and beauty and personal care will take off as consumers focus on improving their health as opposed to covering it up. 
Consumers know so much more, and know more quicker than before because they see new products every day on Instagram. So, it's putting a lot of pressure on brands to feel like they need to innovate at the pace at which consumers are looking for any products. It's exciting, which is one of the reasons we're so passionate about the space.