The Dawn Of Dispensary Beauty: Inside The Business Of Selling Cannabis Personal Care
During an otherwise ordinary Monday morning in August, Aillea owner Kathryn Dickinson was on a tough assignment for Beauty Independent doing reconnaissance at Denver marijuana dispensaries. She'd never entered dispensaries before, and her mission was to scout out the beauty and personal care inside them.
Dickinson's dispensary sleuthing started with SmokinGun Apothecary. Not in a female-friendly location attached to a strip club, its topical apothecary stocks were limited to cream and patch pain products. The next stop, Caregivers For Life, had a better beauty stash. Dickinson discovered Colorado Cannabis Co. Hydrating Salve, Mary's Medicinals Heavenly Hash Bath, Nordic Goddess Therapeutic Body Balm and Foria Pleasure sexual enhancement oil.
In her report to Beauty Independent, Dickinson concluded dispensaries don't match the Nordstrom experience. The pot odor, lack of gleaming cosmetics packaging and hyper security aren't standard aspects of beauty shopping. "But the staff are incredibly helpful and knowledgeable, which is nice when taking a first step that I can imagine is overwhelming," posits Dickinson. "There is definitely an opportunity for someone to create a more luxe environment."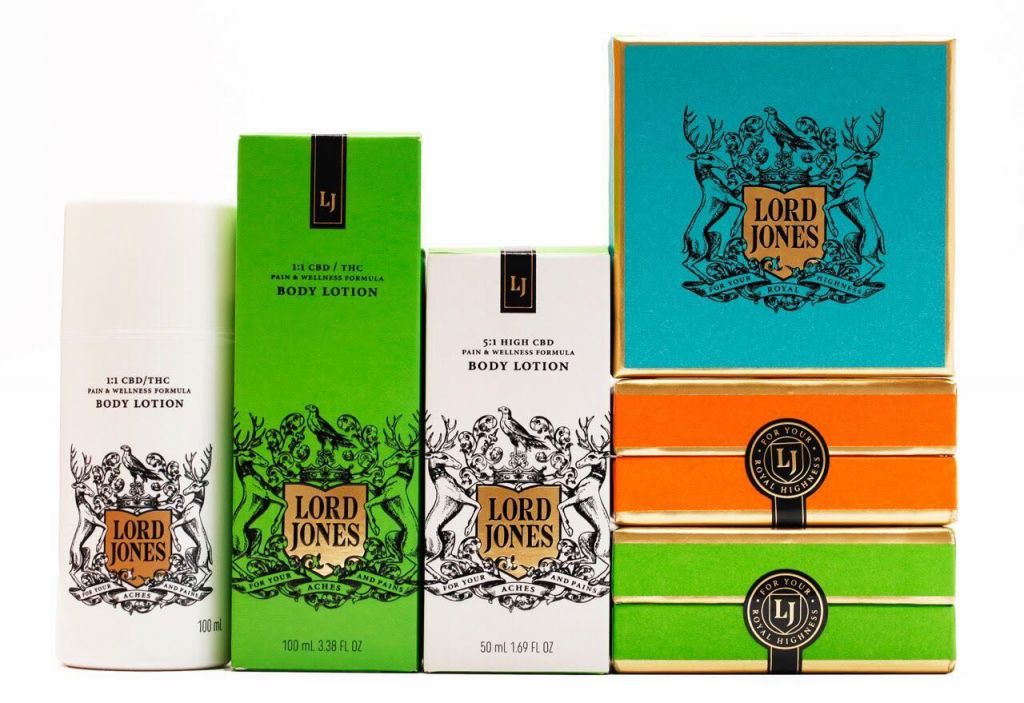 The marijuana market is shifting dramatically in this country, and premium design and personal care products are part of its massive transformation. Adventurous beauty entrepreneurs are trailblazing into dispensaries, luxe or not, as they dot main streets and reach broad swaths of consumers. While the precise total of dispensaries is difficult to pin down, it's estimated as much as 33,000 cannabis businesses operated in the U.S. last year. New Frontier Data forecasts the legal cannabis industry will surge at a compound annual growth rate of 16% to hit $24.1 billion by 2025, up from $6.6 billion in 2016.
Today, people over 21-years-old can purchase recreational marijuana in Colorado, Washington, Alaska and Oregon, and medical marijuana is permitted in 29 states. Voters in California, Massachusetts and Maine approved recreational marijuana laws at ballot boxes last year, leading to a substantial gain in the portion of the American population able to legally access weed in 2018. Marijuana remains illegal federally and is prohibited from crossing state lines.
"Two huge markets for the future of cannabis are going to be beauty and opioid addiction therapy," predicts Maya Elisabeth, founder of Om Edibles and co-founder of Whoopi & Maya, a line of cannabis menstrual relief products created with Whoopi Goldberg. "CBD [cannabidiol] really gets at free radicals and is good for wrinkles. I put it on head-to-toe every day. I put it in the bath. I leave the oil on my skin overnight because it's antiaging, antibacterial and antimicrobial."
Despite its promise, marijuana dispensary personal care is in the fetal stages. Those brand founders arriving on ground floor are joining a segment sorting through challenges in the hopes they will reap rewards later. "Right now is a really good time for a brand to get its foot in the door to claim shelf space," says Johanna Williamson, vice president of Highly Distributed, a distributor supplying around 250 Oregon dispensaries, acknowledging, "You are going to have to have the money to float your brand at the beginning because you don't know what your sales are going to be."
The early investment is worth it to the multiplying number companies angling to win the pot jackpot. "A lot of the brands that are going to be very large in 20 years, they are starting now. I think you have got to start now or soon," says Evan Nison, a cannabis industry public relations expert at NisonCo and investor in Whoopi & Maya. "Three or four years from now, you are going to have a lot of catching up to do."
The main challenge currently is the changing regulatory landscape. "This is unlike any other business. It's not like saying, 'Hey, I want to get into the candle business,' and finding a candle maker to pour candles that smell like the ocean or grass. This is an infinitely complex business that only works in your favor if you are super passionate about it," says Cindy Capobianco, co-founder of Lord Jones, an upscale cannabis product brand. "I don't think it is a distribution channel for a non-cannabis brand at this point."
Beauty distribution at dispensaries is impeded by existing rules curbing the merchandise that can be peddled by them, although those rules are evolving. Specifically, Capobianco points out products at Colorado dispensaries must contain a percentage of THC that's higher than the percentage in hemp, the usual source of CBD in beauty products. Products with hemp CBD oil in them, an increasingly active skincare category, are stymied from the dispensary channel as a result. However, CBD from hemp isn't federally forbidden, and skincare products with it can travel from state to state.
"It's unclear whether the regulations will allow dispensaries to carry a product that doesn't have a certain level of THC. So, for a company that's utilizing CBD derived from hemp, I don't know if they can even be carried in a dispensary," says Capobianco, underscoring, "In California, the regulations are being written, and we don't know exactly what those will be."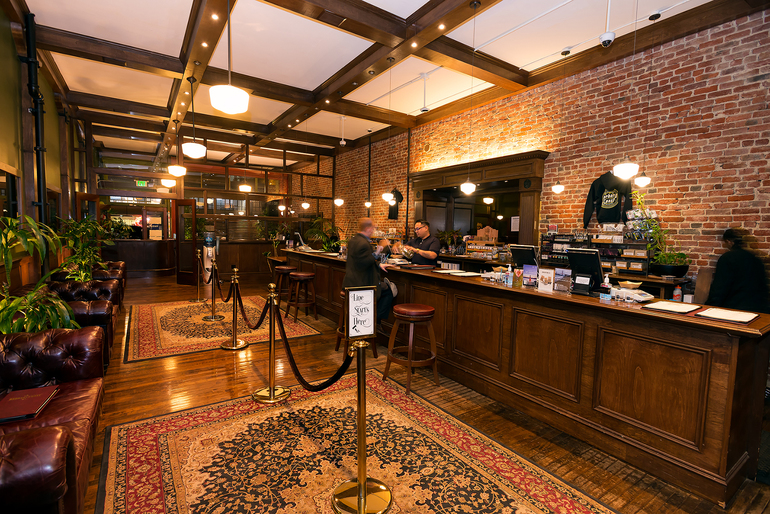 What is known is that many dispensaries and cannabis product distribution firms are intrigued by beauty products. Melinda Rodriguez, assistant general manager at sophisticated San Francisco dispensary Barbary Coast, says, "I personally feel there's a bigger market for beauty products. There's potential that's maybe not tapped into. The people who are creating these products don't have the branding to go mass. It's not quite there yet." One brand that's already there is Humble Flower Co. Available at Barbary Coast, its packaging rivals the packaging of beauty brands on traditional retail shelves.
Sold at roughly 50 California dispensaries, Lord Jones has also moved the needle in the aesthetics department. "When we first walked into a dispensary, they thought we were completely crazy. Most of the consumers interested in our brand are not in the system now at all," says Capobianco, who worked at Gap, Donna Karan, Todd Oldham and Marie Claire prior to Lord Jones. "We define our consumer as a wellness pioneer. They are super curious and read the label on every single box. They don't think wellness should be dictated by a doctor."
Breaking into dispensaries requires legwork and an understanding of the nuances of marijuana enterprises. Barbary Coast hosts open vending days inviting brands to leave samples. "The way we judge is, does it work, does it smell good, and are people inclined to buy it again and again," says Rodriguez. "I'm always looking for new product lines to try and things that are innovative and not expected, but we have to wait for people to come in and drop off products."
Once a brand does break into a dispensary, the agreements involved aren't run-of-the-mill retail contracts. "The cannabis industry is a mixture of people that came from the black market and people from the business world," says Williamson. "A lot of cannabis farmers that have been doing this 20 years that came from the black market, you put a legal document in front of them, they run in a different direction. I have a layman's terms agreement for them that lays out what we want to do very simply as opposed to a traditional legal document."
Beauty doesn't receive a welcome reception at every dispensary. Mollie Twining, founding partner and director of sales at CBD For Life, says, "If you can't smoke it or smoke out with it, they don't want it." The predominantly male client bases at dispensaries convinced Janet Schriever, founder of Crave Skincare, to avoid the dispensary channel for her products. "Having gone to a lot of dispensaries myself, most people go there to buy weed," she says. "Some people buy topicals if they have pain, but I don't see a dispensary at this point as a big money maker for a beauty brand."
Dispensary clientele is diversifying, though, as legalization mounts, attitudes toward marijuana modify, products push into various categories and women shape the pot trade. Whoopi & Maya's menstrual cramp remedies attracted women not necessarily looking for customary medical marijuana. "We didn't have a lot of people thinking that cannabis would help with menstrual cramps. They have made a larger group of women come in," says Rodriguez. Women have been particularly influential in the cannabis segment, and they could possibly woo their fellow females to products harnessing the plant. Elisabeth notes, "They are calling it the grass ceiling, saying there is really no limit for how high women can get in this industry."
Maria Worsley, COO of Medicine Farm Botanicals, believes dispensary customers have been unfairly demonized. The line of botanical-infused oils and balms, notably the bestselling Dragon's Blend, is on pace to generate more than $1 million in sales this year at 170 Oregon dispensaries. "The majority of people that use our balms are seniors. They are baby boomers. They don't want to be high. They don't want to have a stoned effect," says Worsley. "They want to have a good life and get back into their hobbies."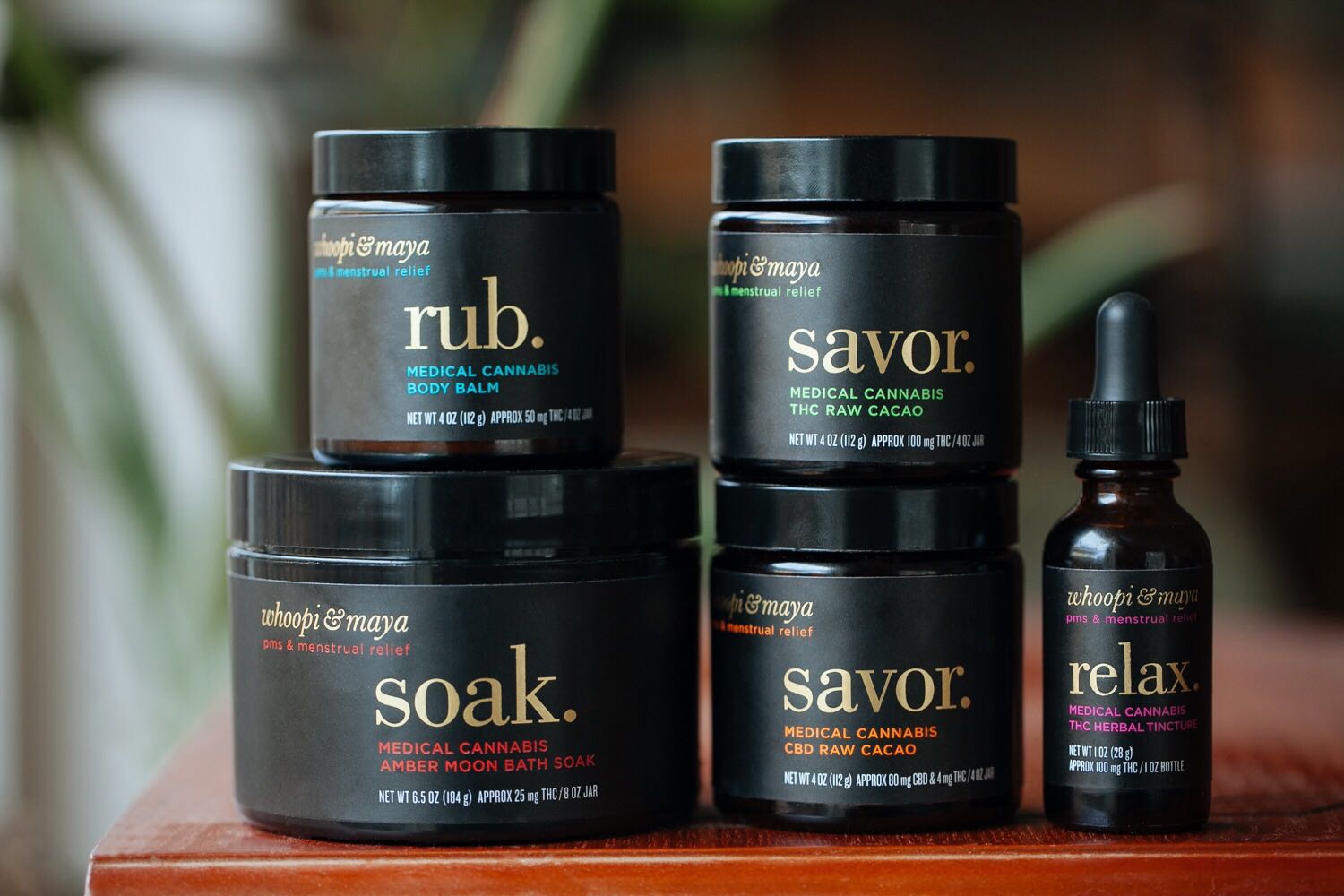 TAKEAWAYS
There are thousands of dispensaries in the U.S., and the dispensary channel is growing as the marijuana legalization movement takes hold.
A complicated web of regulations governs the marijuana industry, making it difficult for just any personal care brand to sell into dispensaries.
The beauty business in dispensaries is small today, but brands are jumping into it with the expectation that sales will soar in the future.
The dispensary clientele is diversifying as access to legal marijuana increases, upscale dispensaries open and cannabis products take different formats.