Meet The Entrepreneurs Diversifying The Fragrance Industry
When Aba Gyepi-Garbrah, an aromatherapist and owner of Aba Love Apothecary, began attending fragrance industry trade shows such as Suppliers Day and IFEAT in 2015, she was often the only Black person in a room full of vendors and perfumers.
Not much has changed in the years since then, according to Gyepi-Garbrah. Her experience illuminates the glaring lack of diversity in the centuries-old fragrance industry that's made all the more glaring by Black Americans' financial support of it. Per Nielsen data, they spent $151 million on perfumes in 2017, accounting for 22% of the total fragrance market in the United States at the time, a percentage outpacing African Americans' 14% share of the U.S. population. Despite the strong interest among Black consumers in fragrance, Black-owned fragrance brands are rare.
Black fragrance entrepreneurs believe the disparity stems from exclusivity in the perfume industry, where access to education and funding is limited, and the barriers that persist to block non-white brand founders outside of Europe from entrance. Many of the world's fabled fragrance houses—Fragonard, Molinard, Chanel and Guerlain, for example—are French and, as long ago as the 17th century, perfume making has been passed down from father to son in France, specifically in the southeastern city of Grasse. To become a perfumer, one had to be from "lineage, born and trained in France," says Calvin Quallis, founder of men's grooming specialist Scotch Porter, which recently released a four-scent collection called It Hits Different.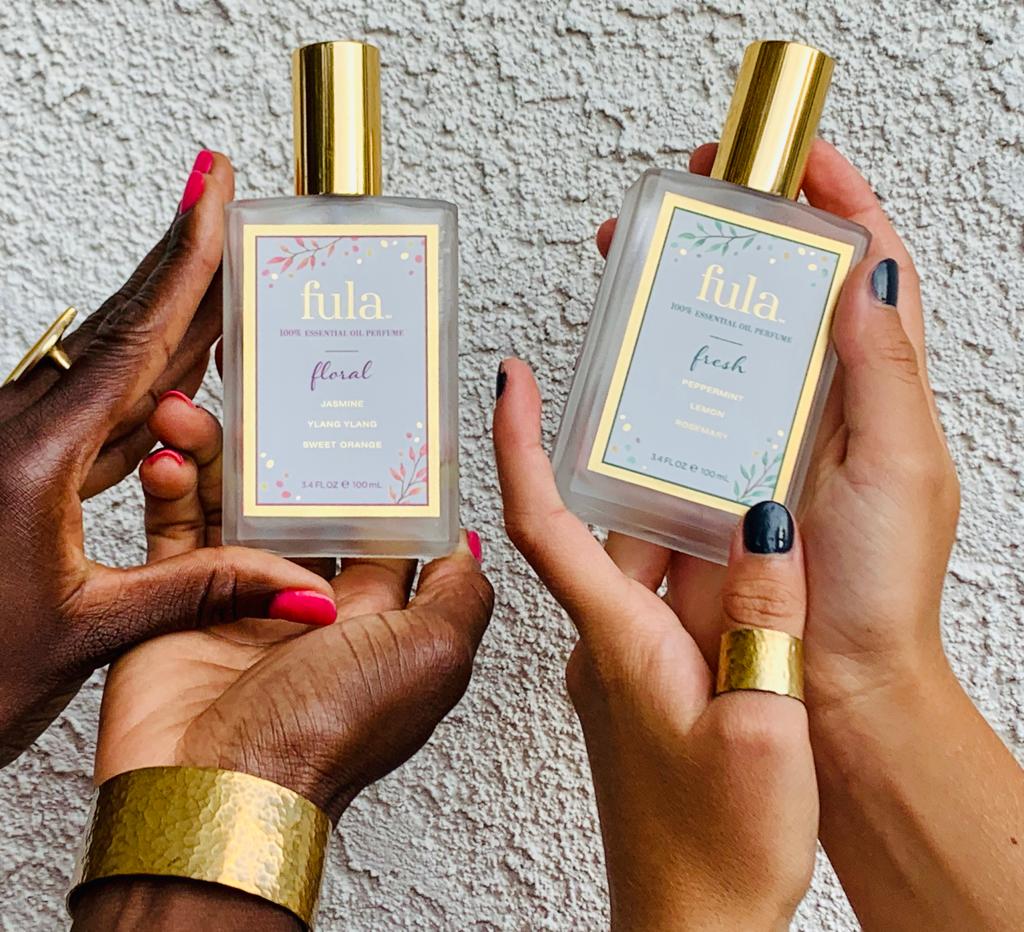 Educational institutions like Grasse Institute of Perfumery, Givaudan Perfumery School and ISIPCA with graduates that filter into the fragrance industry are highly competitive, expensive and geographically impossible for substantial numbers of perfumer hopefuls. "Of course, we can go to community college or the universities here, but an institute doesn't exist in the United States. You have to study in Grasse. The main route is the European way, and it's hard to come by financial aid," laments Gyepi-Garbrah.
Givaudan Perfumery School's original location is in Paris, and it added a Singapore school in 2005. Givaudan doesn't charge tuition fees, but students must work for the company to be considered for a spot. "Givaudan primes you to work for them, so it's ironic if they aren't going to fully embrace you as a Black, Brown or Asian perfumer," says Gyepi-Garbrah. "As a student, they'll train you to follow the rules and go by their practices so that, once you graduate, you can fall in line." Maya Njie, owner of Maya Njie, says, "Getting into the schools in Paris is not something I saw as an attainable thing to do." 
In an industry where value is placed on being classically trained in France, self-taught perfumers are "looked down upon," says Quallis. Still, self-taught perfumery is a route Black fragrance entrepreneurs, including Njie and Gyepi-Garbrah, often take to break into the fragrance industry. Gyepi-Garbrah says, "It made more sense to spend money on self study. I bought all [American natural perfumer] Mandy Aftel's books, listened to podcasts and read online. I read all the books by top traditional perfume noses like Chanel, and infused my own studies and preferences to make my own."
"When you come across a profession, if you don't see anybody that's like you or that you can relate to, why would you think that there is a place for you?"
Terri Foster is another self-taught perfumer. She educated herself with books and blogs before establishing Blade + Bloom, a maker of oil-based fragrances, candles, room sprays and body products. Besides education, funding its a hurdle for Black-owned scent brands. At Blade + Bloom, Foster says, "I've been bootstrapping my way all along." Isabelle Barros, owner of Tangana Wellness, launched her business with $12,000 in personal savings. When she was let go from her full-time job in the middle of the pandemic, investing the savings in her business was a huge risk. "It was a constant balancing act," says Barros. "I kept thinking, 'If I use the $12,000, will I still be able to pay rent, eat and help my parents?'" White households in the U.S. have roughly 8 times the wealth of Black households, resulting in Black Americans having far less discretionary money to put toward entrepreneurial pursuits. 
The dearth of Black perfumers is disheartening to brand founders in the fragrance business. Njie can only recall one Black perfumer in the United Kingdom. She emphasizes the paucity of mentors and role models perpetuates the problem. Njie says, "When you come across a profession, if you don't see anybody that's like you or that you can relate to, why would you think that there is a place for you?"
The fragrance industry also seldom recognizes the integral roles people of color play in ingredient supply. Gyepi-Garbrah says, "You have these great suppliers like Givaudan, Robertet and Symrise, but you don't see [people of color]. They speak about where they source their ingredients from like Madagascar, Africa and Egypt, but you won't see a Black or brown person."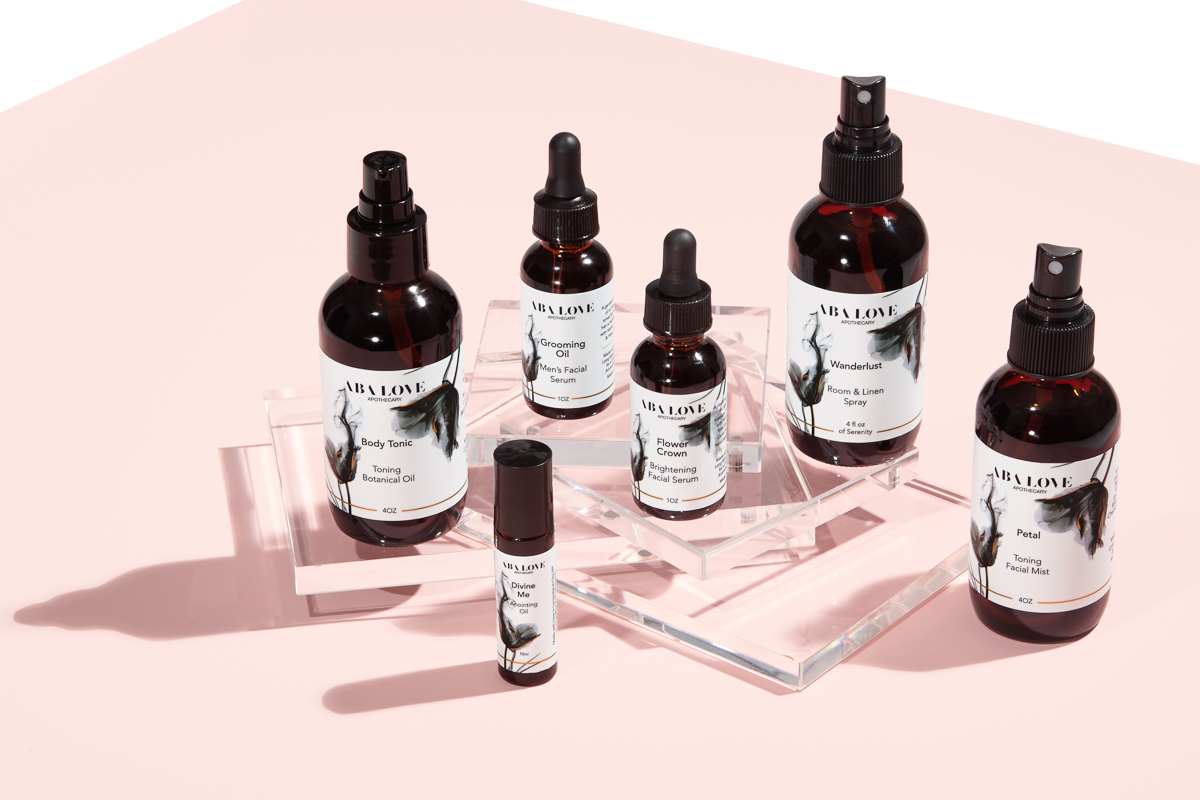 In the U.S., Gyepi-Garbrah argues a proliferation of education programs, and trade shows in cities beyond New York, Los Angeles, and Chicago could help grow the pipeline of people from minority communities into the fragrance industry. "A lot of perfumers don't have access to materials," she says. "It's easy in New York, but, in Indiana, it might not be." Additionally, financial assistance enabling people of color to matriculate into fragrance schools would be beneficial in diversifying the industry. 
The perfume sector can draw inspiration from recent shifts happening in the beauty industry at large. After the murder of George Floyd in the summer and subsequent Black Lives Matter protests, consumer dollars flowed to Black-owned brands, and beauty brands and retailers initiated grant and mentor programs designed to facilitate their progress. Gyepi-Garbrah says, "With the 15% Pledge, we've seen a 700% increase in sales, along with more stockist inquiries." She's referring to campaign started by designer Aurora James calling upon retailers to commit at least 15% of their shelf space to Black-owned brands. 
Over the summer in 2020, The Fragrance Foundation president Linda G. Levy acknowledged that the industry group hadn't "done enough to promote diversity and inclusion" and launched the initiative Diversity, Equity and Inclusion. "The TFF will enroll new members at a minimal annual membership," Levy said at The Fragrance Foundation Awards in September, as originally reported in Beauty Packaging. "For these new Diversity, Equity and Inclusion members, as well as new Indie members, we will welcome and support them in the fragrance community like never before."  
KEY TAKEAWAYS
While Black consumers in the United States outspend their white counterparts on fragrance, there are few Black fragrance brand entrepreneurs in the country. The ones there are attribute the diversity problem to a lack of access to training and funding. 

Self-taught perfumers are looked down upon in the fragrance industry, but it's difficult for perfumers outside of Europe to become classically trained. France is the top destination for perfume education. 

The U.S. lacks an institution that grants students the proper skills and knowledge to become a successful perfumer.

More mentorships and greater easy access to fragrance materials could help diversify the fragrance industry. If leading perfume education institutions had branches in the U.S., that could help, too. 

Black-owned fragrance brands have seen an uptick in sales following the Black Lives Matter protests over the summer in 2020, and consumers and retailers shifting dollars to supporting Black-led businesses.