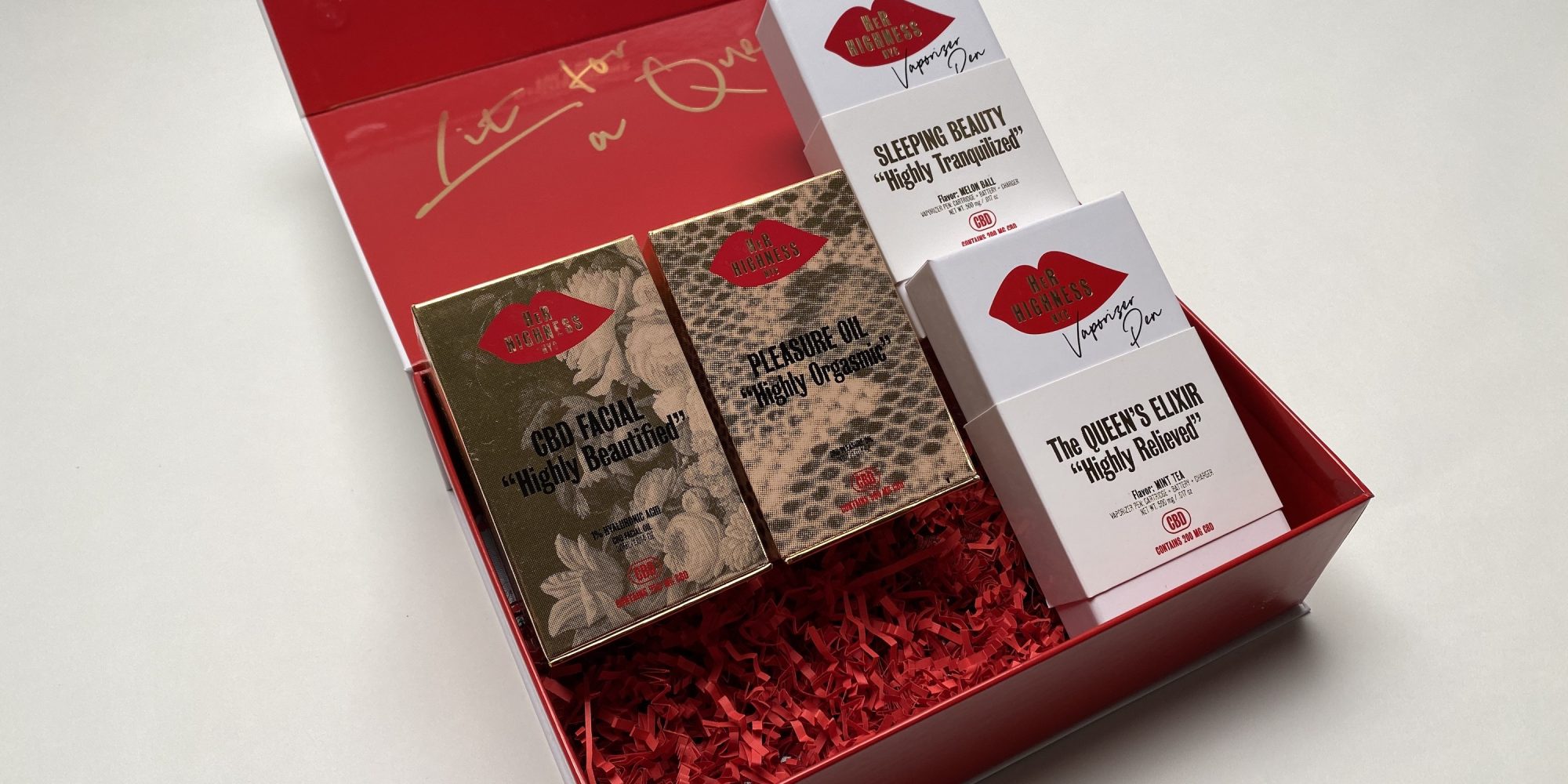 Merida Capital-Backed Brand Her Highness Is Expanding The Cannabis Beauty And Wellness Repertoire From CBD To THC
As the nascent CBD segment matures a bit, brands in it have embraced an array of cannabinoids. Now, one brand, luxury, female-focused cannabis line Her Highness, is pushing the segment further by branching beyond CBD to the psychoactive cannabinoid THC.
"We are all about cannabis, and, really, CBD and THC are the same plant," says Her Highness co-founder Laura Eisman. "We want to reach all women, and the only way to educate all women is to begin with CBD for many of them. But our mission stands the same, and we're forced to separate into these two industries, but not by choice."
Eisman has a history of thinking outside the box to address women's interests. She left her job as creative director of iVillage to begin Girlshop, the OG indie designer e-commerce website, in 1998. She sees parallels between the early days of online shopping, and the cannabis beauty and wellness market today.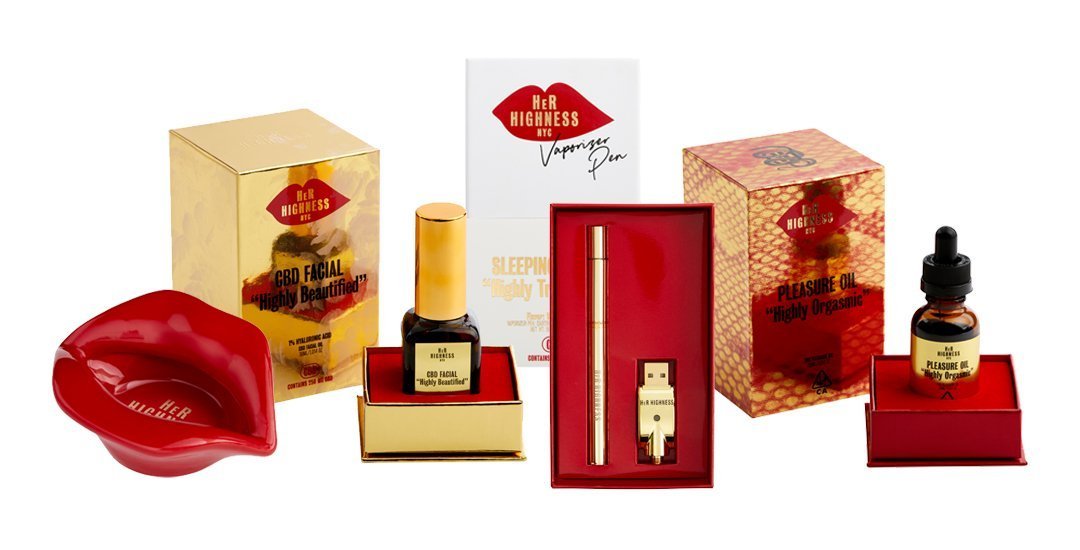 "Women are just discovering how great this plant is for them," she says. "To actually see the vision and be able to shape the way that women will eventually use cannabis is just so exciting for us. That's really our mission. Some women are comfortable, some are not. We call them canna-curious. They are tiptoeing into it, and we want to be that trusted brand that helps guide them through. That's what I did in the early internet."
Eisman created Her Highness with Allison Krongard, also an accomplished entrepreneur. Krongard introduced WallCandy Arts in 2001 and sold it to McCalls in 2015. Eisman approached Krongard with the idea of Her Highness in 2016 while Krongard was working at McCalls and wasn't thrilled with her position. To endure it, she turned to cannabis—and recommended it to others. "As I felt the utter despair and depression being in that environment every day, I started converting all these drunks that were working there to cannabis and talking to women about cannabis, just sharing what I do," she says. "When Laura reached out to me, it was the right time, and we sort of took off from there."
Eisman and Krongard shared a belief that there was a white space for cannabis-infused products tailored to women. Krongard says, "Suicide rates are up for women. Depression is up for women. A lot of women take a lot of pharmaceuticals. Everyone's carrying Xanax in their bag. Totally normal people drink like crazy, and they just don't realize there's a better option." Translating belief into formulations, however, took nearly four years. The pair bootstrapped the development phase of Her Highness and spent $50,000 traveling to California to secure reliable cannabis suppliers, not an easy task. Eisman recounts, "We'd hear about this brilliant extractor and, then, they'd disappear, and we couldn't find them again."
"Women are just discovering how great this plant is for them. To actually see the vision and be able to shape the way that women will eventually use cannabis is just so exciting for us."
Her Highness eventually landed on the right partner and, soon after, word got out about what Eisman and Krongard were up to. Merida Capital was drawn to what it heard about the brand. The cannabis-focused private equity firm led two seed rounds that raised $1 million to bring Her Highness to market. "What was unique was that we were so early stage at that time and, normally, that's just too early stage for Merida to consider investment," says Eisman. "But, because of who we were, what our background was, what our vision was, they bought into it. We were very lucky."
Merida's partnership with Her Highness goes deeper than writing checks. "They truly care about our business and are incredibly supportive with contacts," says Krongard. Eisman adds, "They're creating this ecosystem. They're purposely investing in different types of businesses that surround cannabis, from agriculture to dispensaries. It's meant to all work together, and it's really nice being part of this family. If we have a need, we'll let them know and, if they can reach out to some other portfolio companies or bring us together, they always do."
Her Highness sells 15 products across three categories: CBD, THC and accessories. Among its CBD offerings are a face cream and oil, mints, tinctures, an orgasm oil for women and adhesive foot pads to help relieve pain from high heels. The accessories available are branded items such as T-shirts, lighters and ashtrays. The THC products include pre-rolls, mints, a THC version of the brand's orgasm oil and two vape pens.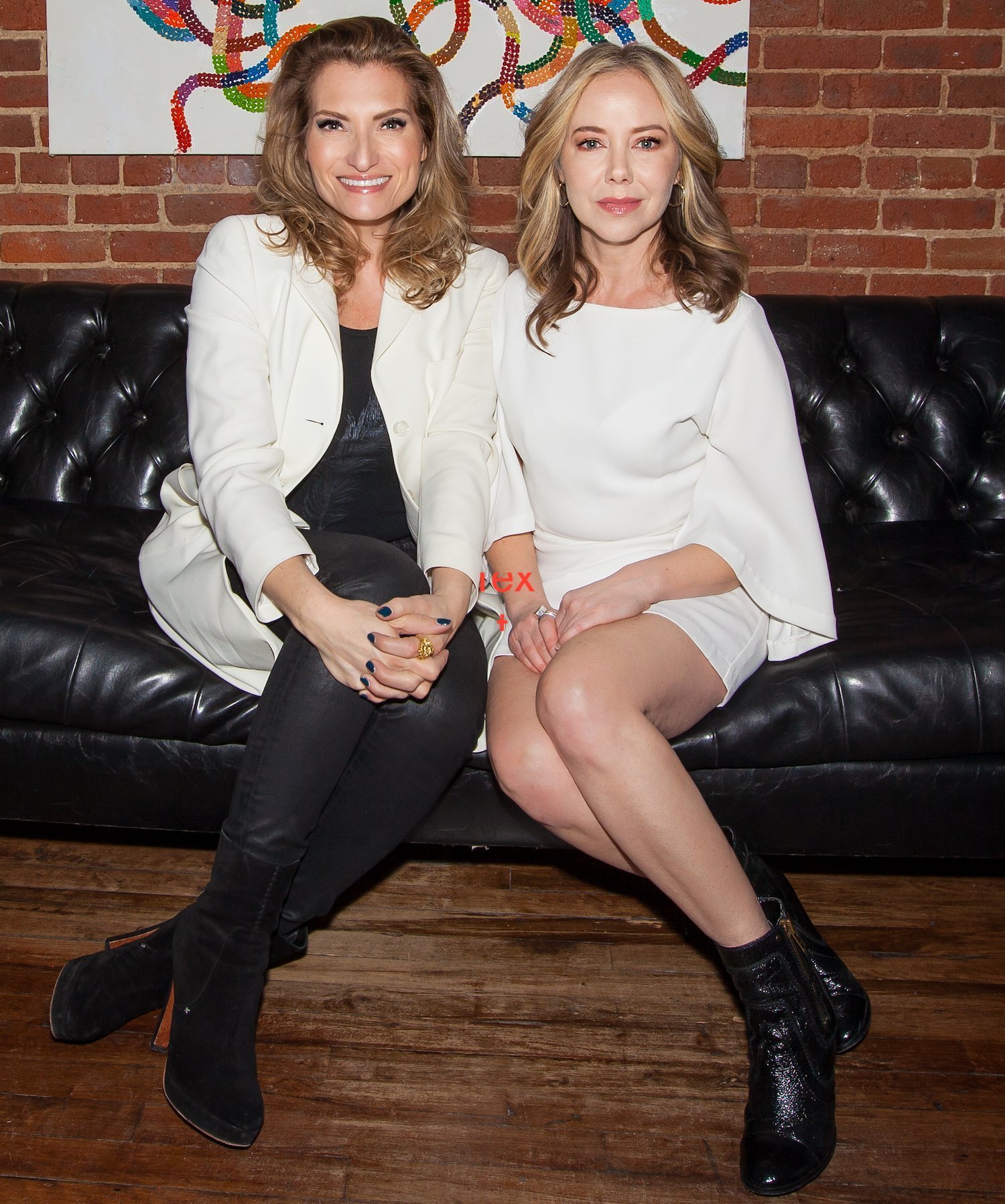 Kronberg emphasizes women are the driving force behind Her Highness's products. "Every woman who loves to smoke pot, that short crutch burns your eyelashes and melts your gel manicure. It's just part of the deal, but we created our pre-rolls with an extra-long crutch. It's 40 millimeters, so you can smoke it like a lady without torching yourself and enjoy your smoke," she details. "It's funny, whenever we say in a presentation that every woman who loves pot knows the smell of burnt hair, every woman is nodding." Her Highness's THC products are carried by 50 dispensaries in California.
Eisman and Krongard have ambitions to substantially grow Her Highness's distribution. They point to Sephora, Ulta Beauty and Fred Segal as retailers that would be good fits for the brand. "We purposefully haven't targeted cannabis or CBD stores because they're full of CBD, and we're trying to reach women who still don't even know about it and don't know the benefits and need the comfort of walking into Sephora for it because they're not ready to walk into a dispensary or a CBD store," says Krongard. Eisman elaborates, "We come at it from a lifestyle perspective, and we didn't want to be pigeonholed into a certain category. We purposely created a few different formulas—a sexual wellness product [and] a skincare product—so we could be placed into various stores."