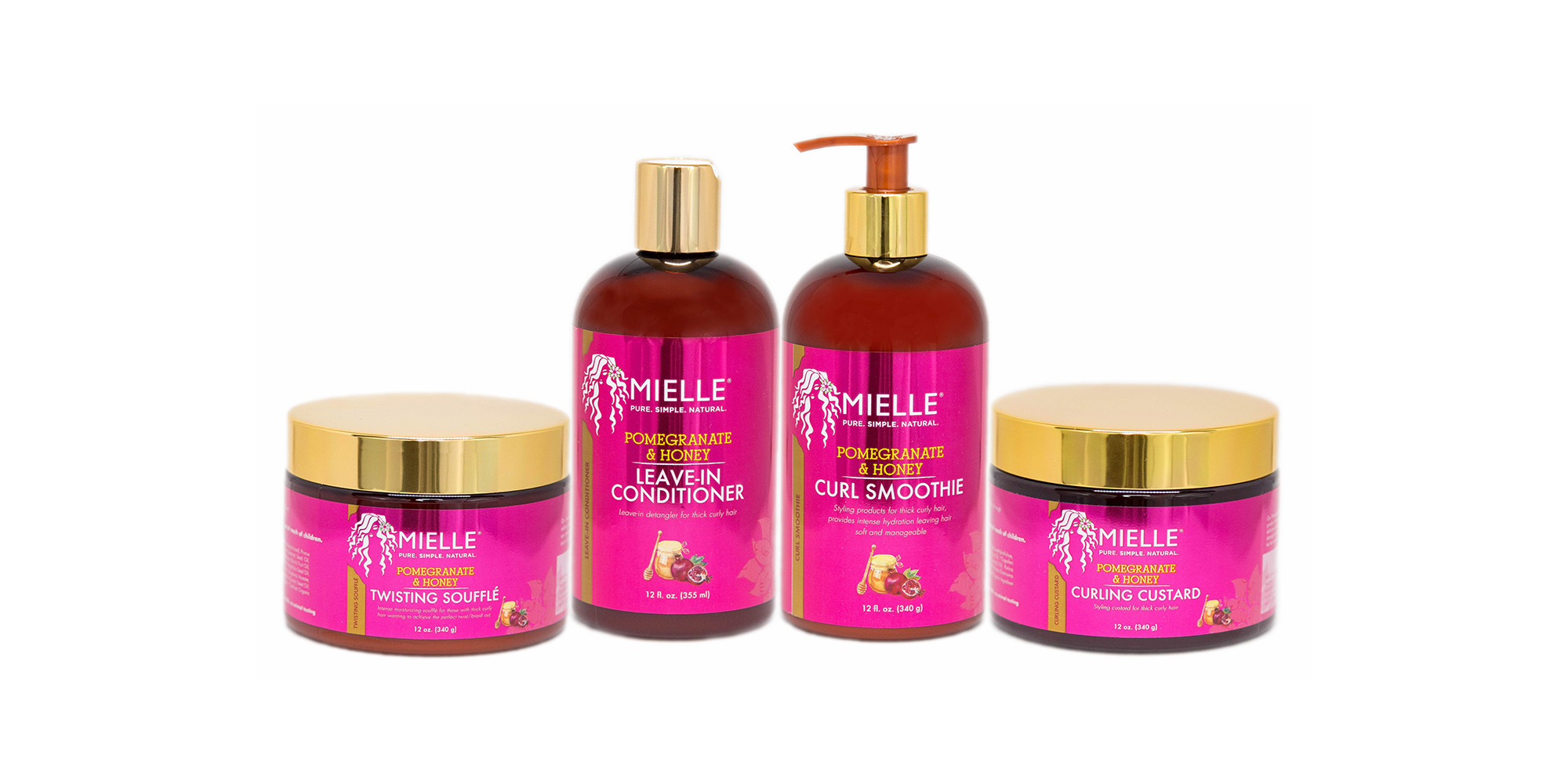 Monique Rodriguez Has Gone From Tinkering In The Basement To Leading A Multimillion-Dollar Haircare Brand
After Monique Rodriguez's two daughters dozed off, she'd quietly lug the contents of her kitchen down to the basement, where she set up a makeshift haircare laboratory. During the wee hours of the night, she'd carefully mix olive oil, mayonnaise and other ingredients until she stumbled upon concoctions that toughened her tresses. At first, Rodriguez's organic formulas were for her own head, but it didn't take long before the word got out that her haircare solutions generated real results. In 2014, Rodriguez made the leap from at-home tinkerer to the broader market by launching Mielle Organics with a Mint Almond Oil product designed to reduce hair breakage and shedding. Since then, the brand has entered thousands of retail locations and racked up a reported $15 million in annual sales. Beauty Independent talked to Rodriguez about her background, customer base, distribution and goals.
Tell us a bit about yourself. Did you start out professionally in beauty?
My background is in nursing. I'm a registered nurse and I worked as a nurse for 8 years before launching the product line. I was already educating women by working in women's health, but I felt so unfulfilled. However, I still liked the fact that I was able to help people. I've always been passionate about beauty and hair, but doing something in that space professionally never crossed my mind. People were always asking me, "What is it that you do to your hair? How did you get your hair to grow?" I was already playing and mixing things in my kitchen for my hair, but I never thought I could take that and help someone else.
What's the vision for Mielle Organics?
I saw a void in the aspect of educating consumers on ingredients and realizing their significance. I wanted to take my background, and really try to help inform and educate people on the importance of using healthier products [with] natural preservatives and organic ingredients because I feel that's what works better with our hair and skin.
Who is Mielle Organics' target customer?
My target customer [is] somebody just like me, in search of product for curly hair that is looking to maintain their curls and have nice, healthy long hair. [It's] someone conscious of what they use on their bodies. In our community, the myth is that African-Americans can't grow and have long hair. It's a myth because we can have long hair if we have a good regimen, and great products and ingredients. I want women to feel confident. We have so many issues with alopecia, and there's so much damage we're doing to our own hair. I just want people to understand that properly taking hair of their hair is how hair grows.
What's it like for television star Yara Shahidi to be a fan of your brand?
It helps quite a bit because she has a huge following and a lot of influence. When we had Essence Festival last year, she came to our pop-up shop to buy product, and she came back twice. It was a very surreal feeling when she raved about the Mint Almond Oil. It's refreshing to see that I was once a small company, and I've made it this big.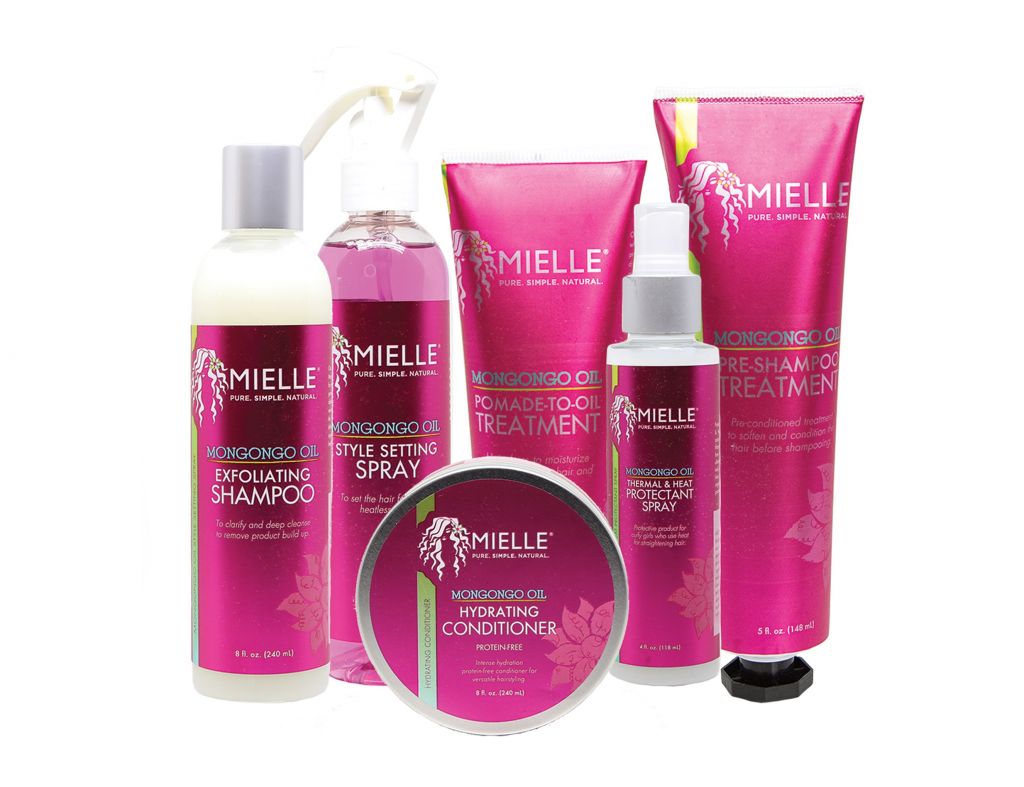 What were your first products, and what's your approach to your assortment today?
My first product was the Mint Almond Oil. Today, we have an assortment of products that allow for complete haircare, growth retention and style. We want to make sure our customers have healthy products that they can incorporate on a daily basis.
What are immediate goals for Mielle Organics?
We will be launching additional products to ensure our customers have access to the healthy hair and skin products that meet Mielle standards.
How many retail doors is the brand in?
Mielle has more than 50,000 points of distribution and is available for purchase in most major retail outlets, including Sally Beauty, Walgreens, CVS, Rite Aid, and others — Rite Aid, Kroger and J.C. Penney — beginning in March along with Walmart in April. We aim to make our products easily accessible to all of our consumers.
Do you have a mentor?
The greatest challenge was not having a mentor or someone to talk to in the beginning. I had to figure out a lot of things on my own and with that you make mistakes. I feel that every mistake I made only made me a stronger person, and I have surprised myself with what I am capable of. That's what's most important.
Aside from not having a mentor, what have you found most challenging about building Mielle Organics?
Handling such rapid growth has been the biggest challenge. Entrepreneurship is definitely not for the lazy person because it takes a lot of work. You definitely have to be self-motivated and a very determined individual. Something I've always been is very determined. I am not a person that gives up. You can tell me no, but I'll try to find another way to get it. You have to have a positive mindset and know that there will be stumbles and road blocks, but you can't give up. You have to have that tunnel vision to see the end goal and just know that one day you will get there.
In a recent WWD article, it's estimated Mielle Organics' annual sales are $15 million. Is that accurate, and what's been the yearly growth rate of the brand?
The brand is not disclosing yearly sales. However, [it's] growing at a rapid rate of 50% year after year.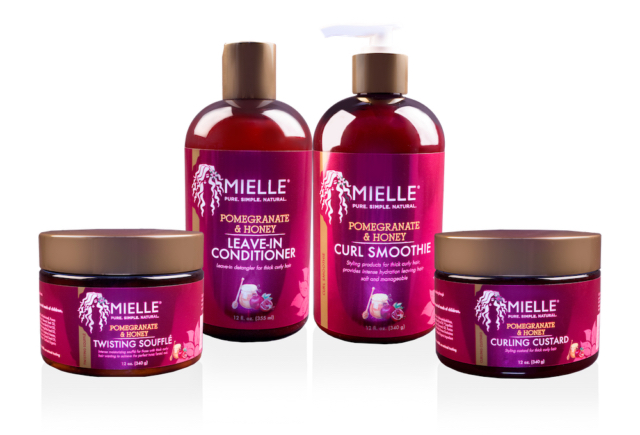 Do you one day imagine Mielle Organics as part of a larger entity?
It's not something currently envision[ed], but the brand is so young and growing so rapidly, it's difficult to say.
What is your best performing retailer?
Initially, Sally's put us in 95 stores as a test. We pushed our consumers and followers to go to stores on February 19, 2016. That same day, the products sold out in every store that they put us in. Because of the customers' demand and all of our consumers coming together wanting more of our products, they increased us to over 500 doors nationwide.
What's been the biggest lesson you've learned so far about what it takes to make it as a beauty entrepreneur?
I feel that competition is good. You always want to be aware of your competition, but I think that, if you brand and market yourself and you are really passionate about what you're doing and you stay in your lane, you really don't see the competition. You're aware of them, but you just have tunnel vision.
What's in your office that's precious to you and why?
Pictures of my daughters, who are 8 and 12. They are a constant reminder of why I do what I do, and they keep me motivated to keep pushing towards my goals and striving for greatness. The company is named after them because both of their names — Arielle and Gabrielle — end in "elle," so it's like "my elle."
How do you embody Mielle Organics when you're out in public?
Since I'm the face of my brand and I built the success of my brand on social media, I think it's so important to remain humble and approachable. People feel like they know me based off the interactions I have with them, and I always want them feel that they can come up and say "hi" and interact with me. This is in alignment with our brand experience as we want to always provide our customers with a warm and welcoming atmosphere from trade shows to assisting a customer on the telephone. We want the Mielle experience to be consistent across the board.
How do you think the beauty segment will change going forward?
People are starting to become conscious of what they're putting on their skin and in their bodies in general. Because of this, they're prone to use products with natural and organic ingredients. One of my goals was, and still is, to educate my consumers to focus on health from the inside out, so not only internal health, but also on the hair and skin as well.
What is the price range of Mielle Organics?
The prices of my products range from $9.99 to $18.99. I set these prices based off the premium natural and organic ingredients that my products are made of. However, I still want them to be affordable to my consumers.
What's your biggest fear as an entrepreneur?
My biggest fear was leaving my nursing career because of the fear of the unknown. Starting a business, in general, was scary because I had no entrepreneurial experience. Since I overcame that fear and decided to trust God and walk in faith, I wholeheartedly believe in myself, and I've actually surprised myself with what I'm capable of.