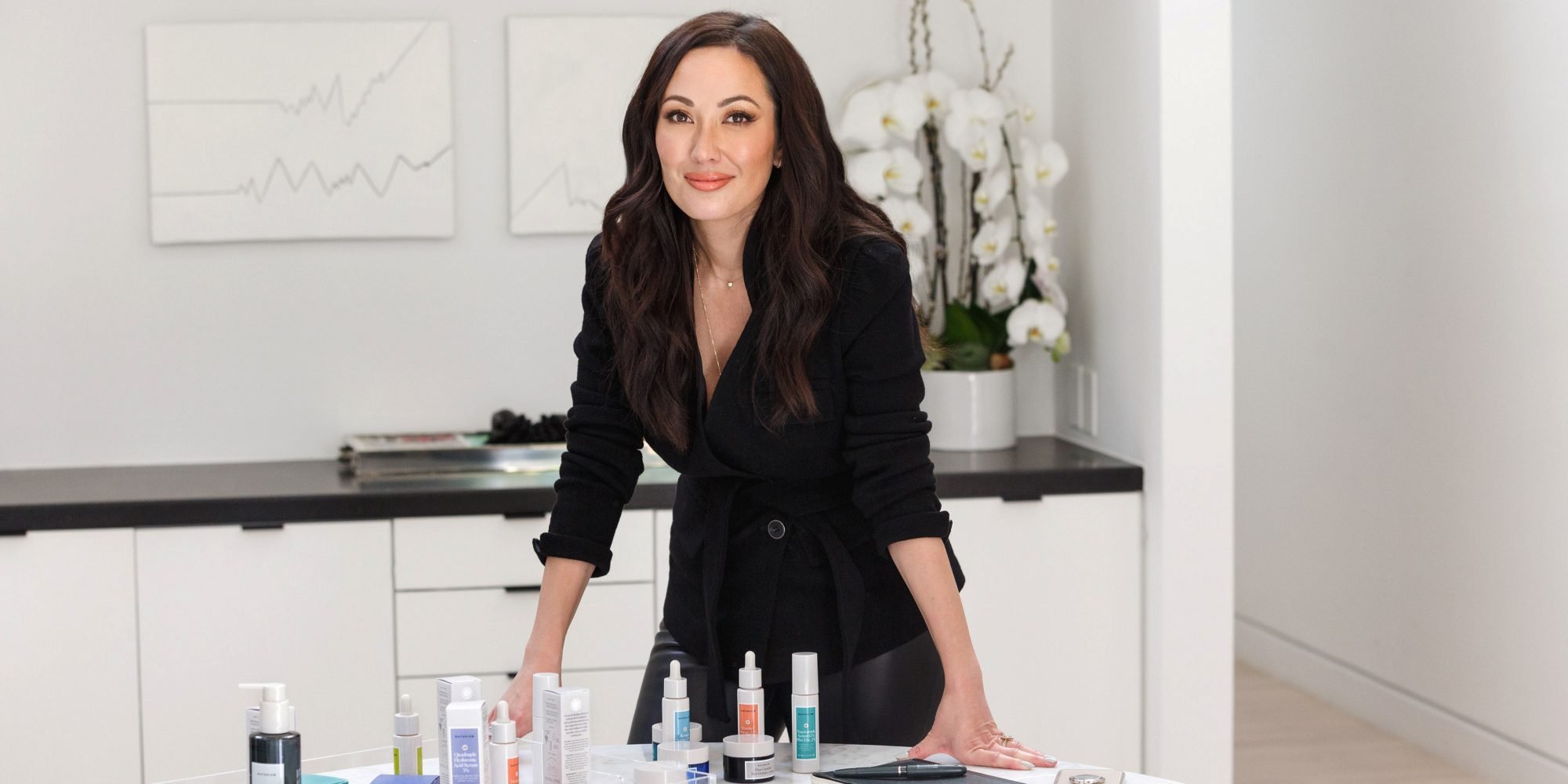 Mixed Makeup's Susan Yara Reveals She's Behind Naturium, A Skincare Brand Created To Thrive With Or Without Her
Naturium isn't just another fleeting influencer project.
In a YouTube video posted Sunday, Susan Yara, the force behind Mixed Makeup, revealed her connection to the ingredient-focused masstige skincare brand, which has been gaining steam since going live in beta mode on Amazon in October and its own website in February. Even before she unveiled her role in the brand, industry sources estimate Naturium has been on track to generate $10 million in first-year sales, demonstrating it resonates with customers beyond its recognizable founder's fan base.
"I wanted to create a very serious skincare line and make sure people didn't see it as an influencer brand," says Yara. "I started as a journalist. I sometimes feel uncomfortable when people refer to me as an influencer because I see myself as a journalist. I understand the reason for that title, but it's never how I saw myself, and I do think I'm different from the average influencer, not that I think anything's wrong with influencers, but I bring a different point of view. I didn't want anyone to like the brand—or to hate it—because I'm attached to it. I want people to have a real opinion and experience it whether they know me or not."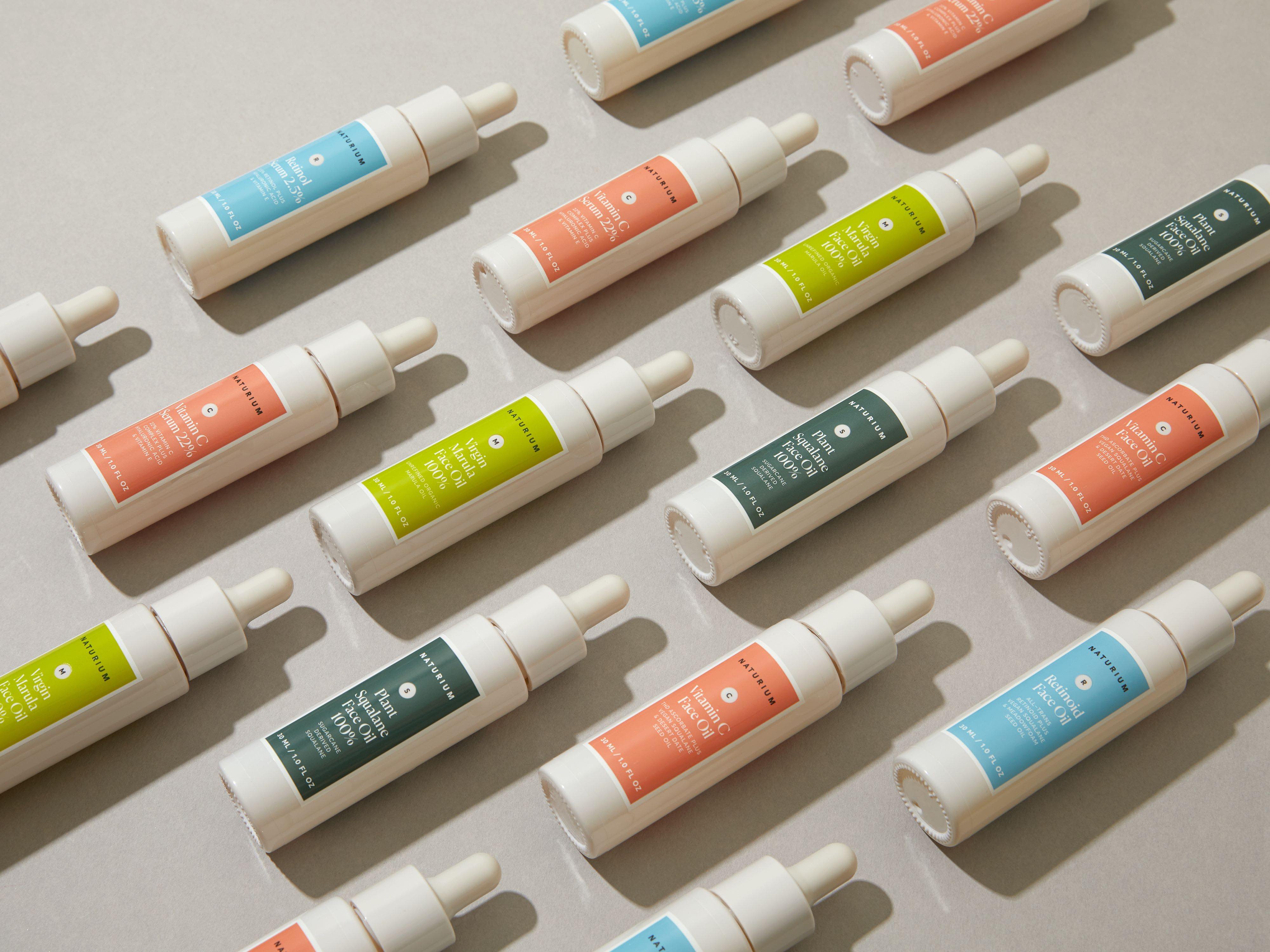 Yara, a former editorial director at NewBeauty, on-camera producer at PopSugar and staff writer at Forbes, launched Mixed Makeup in 2014 to address women like her: busy older millennial and gen X mothers and professionals not being spoken to by younger YouTubers. "They didn't know what it's like to be to a mom to two and wake up with bags under your eyes and wrinkles," says Yara of the younger YouTubers. "I knew there was an audience for that kind of content." Today, Mixed Makeup is a digital media company reaching over 152 million viewers aged 18 to 45 years old largely in cities across the United States, United Kingdom and Canada.
Yara created Naturium with The Center, an investment firm and incubator led by Ben Bennett, previously chief creative officer and co-founder at Hatchbeauty. "This is Susan's brand. I'm an investor and The Center acts as advisors to her, and we are also partners in it," says Bennett, emphasizing, "For the same reason that she doesn't want her brand to be seen as a quote unquote influencer brand, I don't want to be seen as somebody developing a business that's a fast revenue grab. My MO and The Center's MO is to develop evergreen brands."
"I wanted to create a very serious skincare line and make sure people didn't see it as an influencer brand."
Naturium builds upon the groundwork laid by brands such as The Ordinary and The Inkey List by delivering formulas designed to be high-performance and suitable for sensitive skin containing ingredients adherent to European Union standards that are both plant-derived and science-driven. It debuted on Amazon with six stockkeeping units—Vitamin C Complex Serum, Vitamin C Super Serum Plus, Niacinamide Serum 12% Plus Zinc 2%, Retinol Complex Serum, Quadruple Hyaluronic Serum 5% and Multi-Peptide Eye Cream—and has since expanded to 15 priced predominantly from $16 to $25. Naturium is set to have 30 SKUs by August.
Discussing The Ordinary and The Inkey List, Yara says they're "gateways to people being interested in good skincare and becoming skincare junkies. What I see Naturium as is the next step. You have really budget-friendly prices, and you get formulas that are really beautiful when you use them. The experience is thought-out, and the technology isn't very traditional. I've been listening to what my viewers want. They want skincare to be fragrance-free, vegan and cruelty-free. A lot of people are interested in natural ingredients, but now skincare junkies know that synthetic ingredients are necessary if you want something to be effective, so we've married those concepts really well." She adds, "Fragrance-free is a big conversation I think we're going to see become really prevalent in the industry. My viewers don't want and don't understand why fragrance is in skincare."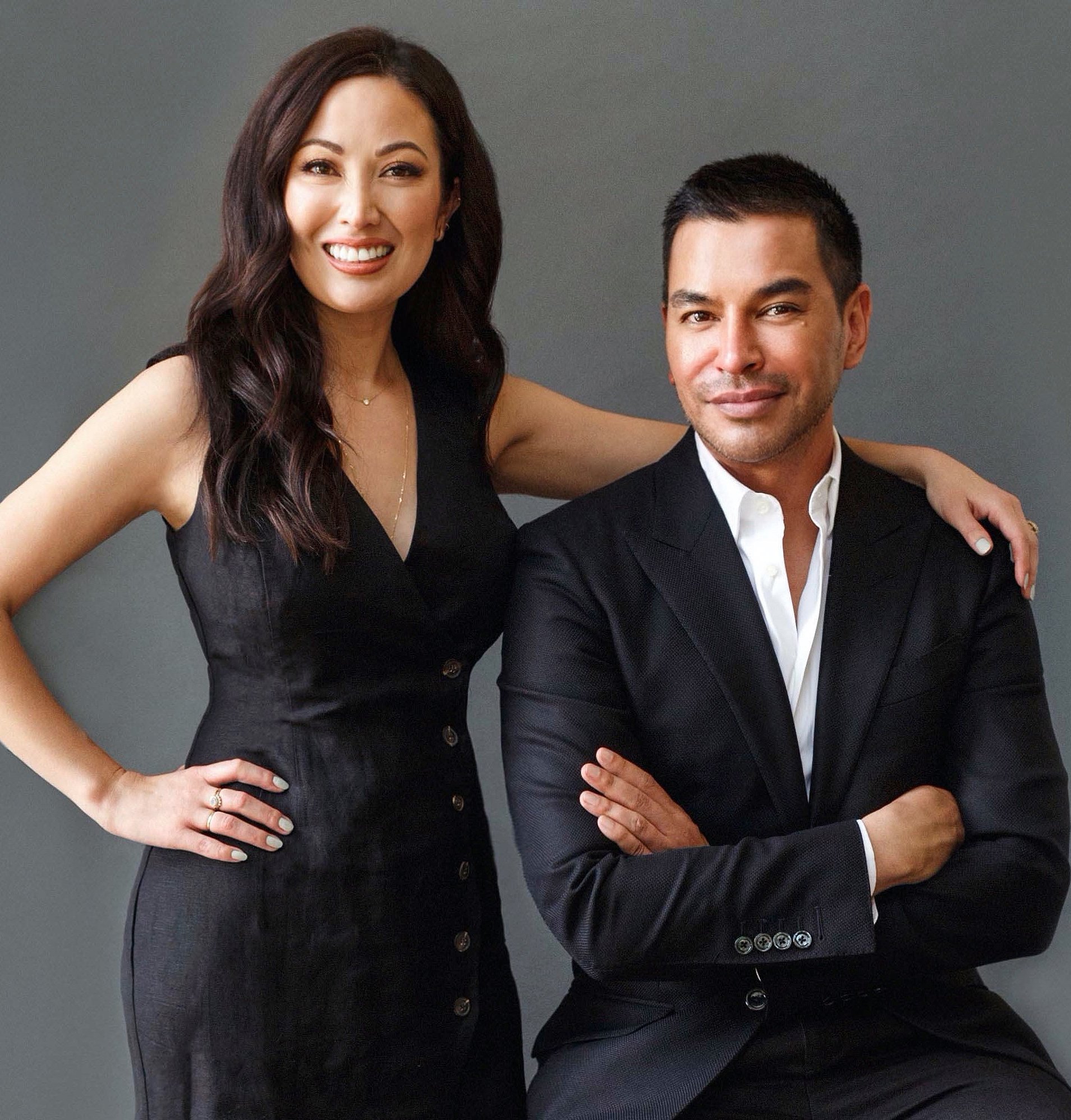 Although Naturium has budget-friendly prices, Yara and Bennett stayed away from packaging that appears too budget-friendly. The brand's white and clear packaging with colorful labels is minimal to reduce waste, and 90% of its products are housed in glass. Its secondary packaging is recyclable and frequently constructed out of post-consumer recycled material. "I definitely wanted it to be brand that felt like a treat. I think that's missing when you sometimes look at a masstige brand. They just feel they are getting the job done and that's it," says Yara. "Our brand feels really nice. You can do the shelfie, and people can feel proud to have it on their Instagram, but, at the same time, it feels serious." Bennett describes its packaging as conveying a "warm, friendly, clinical brand" vibe.
Prior to Yara's announcement on Sunday, the relatively quiet rollout of Naturium allowed her and The Center to test products with consumers not purchasing them because of Yara's link with the brand. They sensed there could be an opportunity for Naturium to shine with niacinamide—Bennett figures there were 120,000 vitamin C options and 250 niacinamide on Amazon as Naturium entered the giant e-commerce platform—and their hunch was spot on. Bennett share Niacinamide Serum 12% Plus Zinc 2% outsold the other five products Naturium offered at the outset. The brand has grown its niacinamide franchise with Niacinamide Gel Cream 5%, and has a niacinamide essence and cleanser in its product pipeline.
"Quality skincare doesn't have to be $300."
In contrast to influencer-fronted skincare brands like Summer Fridays and Wishful that kicked off with a single product, Yara and Bennett decided it was crucial for Naturium to begin with a broad array of products for skincare enthusiasts individualizing skincare routines. "We call them bathroom chemists because they're layering and cocktailing serums at their sink," says Bennett. "They really believe they have special skin with special needs, and they are looking to put together the perfect regimen." Naturium's target audience takes a similar approach to skincare shopping. They'll patronize luxury and mass retailers. To them, it doesn't matter the retailer selling the products, only that the products provide results, and they aren't convinced expensive products yield better results. Bennett says, "Quality skincare doesn't have to be $300."
Naturium is in negotiations to break into mass-market retail by early 2021. Currently, Amazon is responsible for 40% of sales. The brand's site is responsible for the remainder. "Amazon is incredibly important, and a lot of marketers think about Amazon as an afterthought. I don't believe I will do that not just with Naturium, but with anything I work on," says Bennett. Amazon has been pivotal to pandemic-era consumption, a helpful dynamic in Naturium's nascent stage. "Business actually accelerated during the pandemic," says Bennett. "It's really unknown why, maybe it's because people are at home more and they have more time to be online, but people were really finding us, and that's exciting."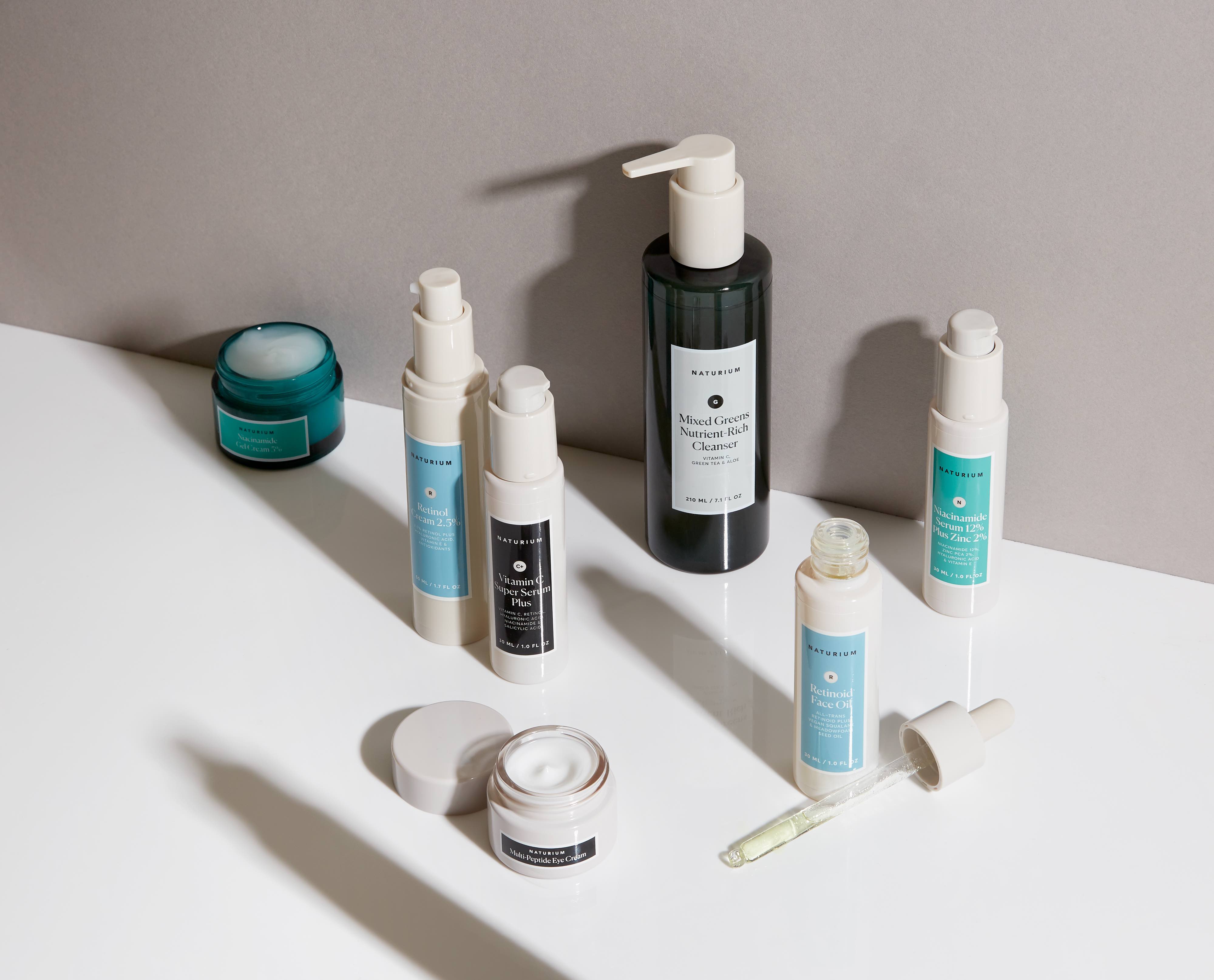 People have been finding Naturium so much that it receives five to 10 mentions in Mixed Makeup's 40,000-member private Facebook Group daily. With its prominence rising, Yara concluded she couldn't continue to keep it a secret from her viewers. "They want transparency about who they are buying from, and they were putting things together," she says. "It was time for me to tell them that this is my brand, but I wanted to make sure it was a brand that they could love without me being a part of it."
Following Yara's YouTube post publicizing Naturium as her brand, critics have condemned her for not previously being transparent about her ownership of it. They point out she promoted it to her Facebook Group in April with a discount code and noted she'd received products through a public relations mailer. On top of the Facebook Group promotion, Yara featured Naturium in YouTube videos preceding her announcement video on the brand. On Mixed Makeup's Instagram account, a commenter using the handle miss.whitness said, "Ummm wait so you've been pushing this brand because it's yours?! I'm not buying this anymore and I've lost trust in you Susan. This is so disappointing."
Federal Trade Commission rules require influencers to disclose relationships with brands they endorse on social media. In a video on the rules, Amber Lee, an attorney at the FTC, says, "If a brand pays you or gives you free stuff or discounts, tell people that relationship when you promote anything from that brand. Make sure people will see and understand that disclosure."
In a statement, Yara said the onset of the pandemic "didn't feel like the right time to express my excitement for the launch." She elaborated, "I still made several mistakes along the way, however, I decided to mention Naturium in my private Facebook Group once members started to ask for an opinion about it. That was a mistake and I feel regretful about it. Soon after, I included products from my brand in a couple videos on YouTube. Again, it was a mistake. I validated my true love for my brand as a reason to post. My intent was never to deceive my followers, but simply to build a line whose following was based on true experience with the product, not my name. In hindsight I should have waited to promote anything from the line until we were ready to announce my involvement."
"I realize some of my viewers are disappointed in my strategy and I believe their feelings are justified. This has been an incredibly valuable lesson for me and my team. I'm very sorry if anyone felt I was manipulative, but I can assure you my intentions were good. I know that doesn't make the situation better, so I apologize whole-heartedly. I'm committed to growing Naturium with passion and purpose. I genuinely believe we have created a beautiful brand that gives consumers access to incredible formulations at great price points and I hope I can earn the trust of those I disappointed."
This article was revised on Monday to reflect the response to Yara's revelation that Naturium is her brand.