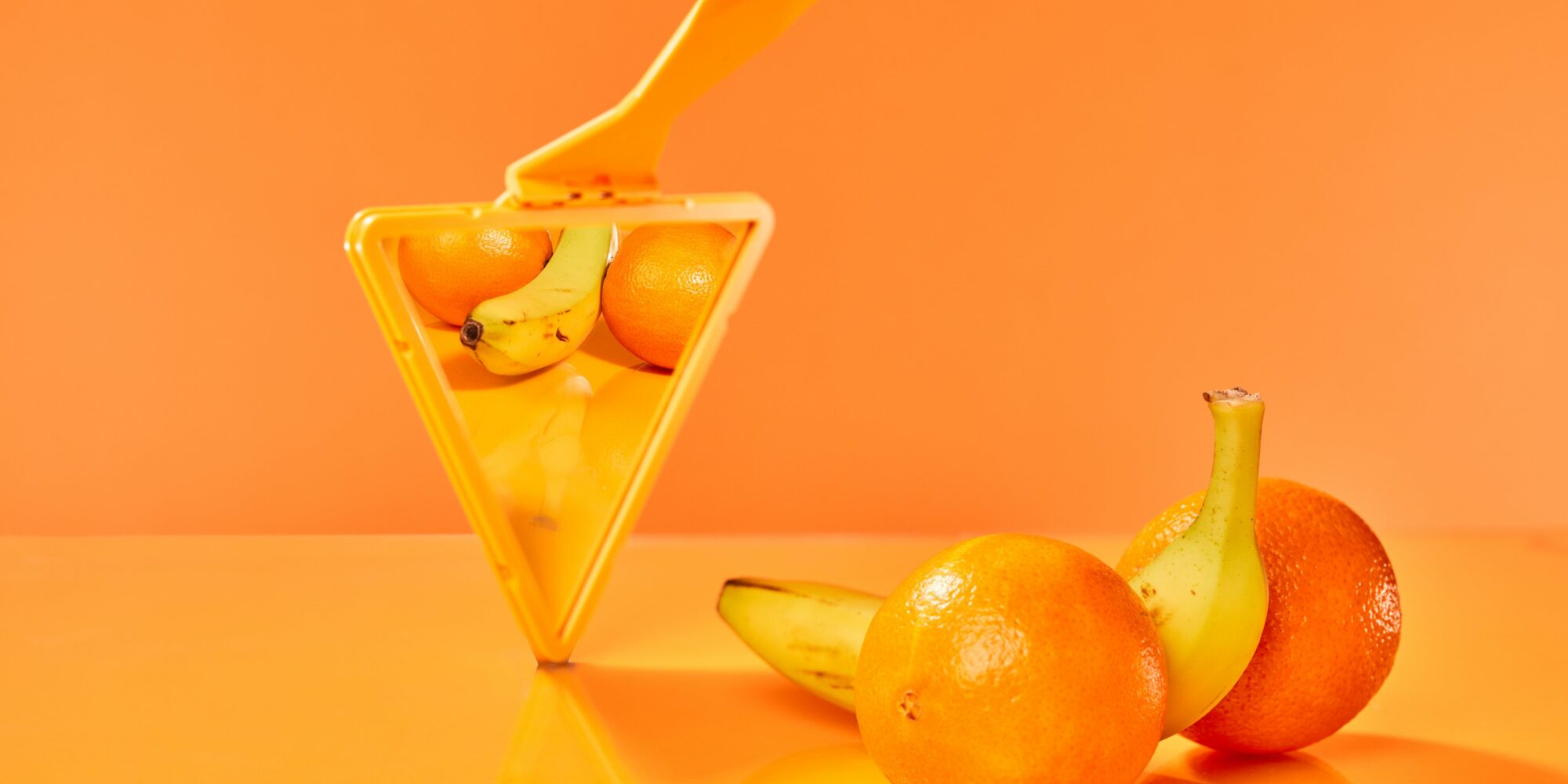 Nakey's Shawna Watterson Wants To Normalize Products For Taboo Issues And Being Honest About Entrepreneurial Challenges
"With every product we want to create, we want to really normalize something that has been shamed," says Shawna Watterson, who founded Nakey with her friend Hannah Rose. The sexual wellness brand's The G.E.M. or Genital Examination Mirror is case in point. With it, Nakey, which also sells three vulva sheet masks it calls Muff Masques (The Rehabber, The Juicer and bestselling The Soother), is encouraging people to look where they generally may not. It advises, "Spread 'em and get to know thyself."
Watterson was early to the know-thyself mantra. "I was always loud about sex," she says. "There's a lot of judgement that can come with that, but, now, when I'm seeing the conversations happening, we're at the forefront of people discovering themselves. It's a very important wave that's happening right now." While Nakey is poised to ride that wave, Watterson is exceedingly open that her entrepreneurial journey has been bumpy at times. To normalize discussing business bumpiness as well as sexual wellness, Beauty Independent asked her about Nakey's manufacturing hurdles, digital advertising, funding process and ultimate goal.
How did Nakey come to be?
Going back to the very beginning—I like to tell these stories—I moved 16 times before college. We didn't have a lot of money. My dad was an old-school dude that started in a warehouse and slowly worked his way up to VP at Dr Pepper-Snapple. Our moves were because of his promotions. Our last move was to Texas, but I was in Canada until I was 14, and I moved to Scottsdale, Dallas, Seattle and back to Dallas. The moves led me to have to shape myself as a female a lot of different times in my life. I became fascinated with sex and sexuality, and what they mean when it comes to being a female and the female form.
I ended up going to business school and living overseas for quite some time. I lived in Africa right after college and was interested in different cultures, and the way that people express themselves. While in Cuba, I was with my best friend from college and another friend was having a baby and was making postpartum pads. We were thinking about female issues and how there weren't products on the market that made you feel good and led you to explore yourself. We thought, "How could we come up with bold names that make you laugh, but were all about self-exploration?"
Right then and there we came up with the name Muff Masque. We could have a postpartum one, a post-sex one, one for redness and irritation if you groomed, and another ultra-hydration one. As we developed them and got involved in this space, we realized how few companies were led by female founders that wanted more self-exploration as opposed to just another product. It became an important mission for us, and that's why we launched the genital examination mirror. We are leaning into self-exploration for everybody.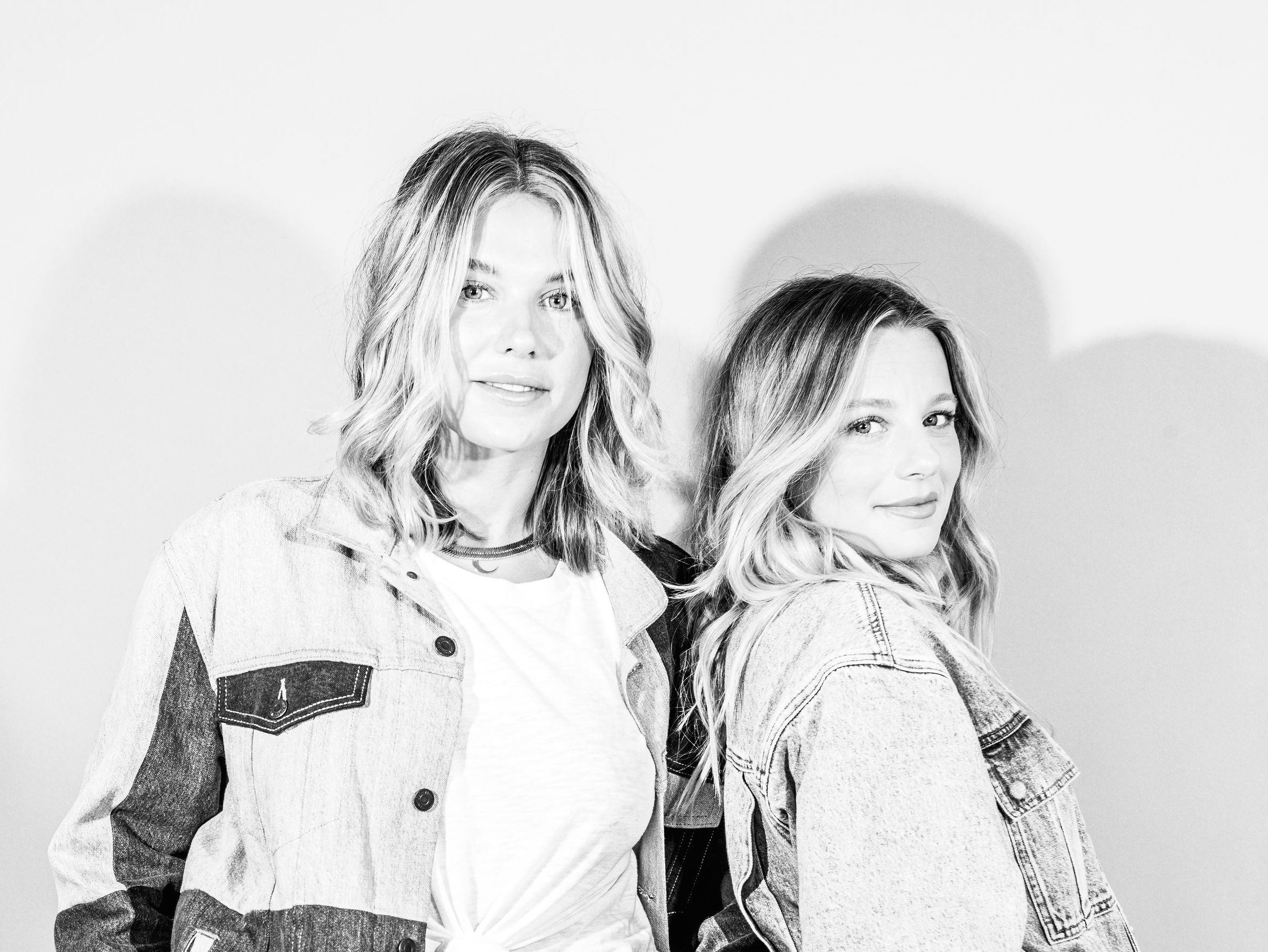 What happened from there?
It was about 2019 when we got the first run of product. There are a million different brands that stick a sticker on something that is white-labeled. Given that were making a product for your vagina, we had to make sure it was safe. So, it was customized. We also wanted it to be a triangle so people identified that it was for your vagina and not your face. We were working with a mom-and-pop manufacturer. We got a 10,000-unit run in our hands, and they dropped us immediately.
We called Free People and Urban Outfitters, and they took us on. That was huge that they took us on. We didn't do DTC because we couldn't. We had scrapped together all of this money to make this one product, and we didn't have marketing dollars. We certainly weren't funded by anyone. While most brands do DTC and then go to retail, we thought, if we did retail, it could be marketing for us. We thought we had something really cool that retailers might want, and it was really cool when they did. But then we had to halt everything to find a new manufacturer. That took a year.
What were you thinking about when you changed manufacturers?
Our initial manufacturer was in South Korea, and we worked with a third party in the U.S. We actually thought we were working with a U.S. manufacturer, then we realized we were working with a middleman. It was difficult to understand what was happening with the product. We wanted make sure, when we changed, that we had a direct line to the manufacturer. The manufacturer we work with now has worked with big companies like Estée Lauder and L'Oréal, so we knew that they would be able to scale with us. Everything has been exactly how they said it would be.
How did you handle your retail relationships while you were dealing with manufacturing issues?
We let Free People and Urban know almost immediately that we were just going to be staying with them. We had the initial run, and they would have us exclusively for that year and, if we ran out of inventory, we would let them know the timelines. With supply chain stuff in general since COVID began, people are pretty lenient and understand that it can be longer than usual.
We made the decision obviously that it was important to stick just with Free People and Urban and not try to drive more sales because we really wanted to make sure that we kept them as our retailers and didn't immediately run out of stock. When we got the new manufacturers, that's when we got into Nordstrom and Revolve.
How much money did it take to get the brand off the ground?
Hannah and I have probably put about $30,000 each in, not all at one time. We made all the money back on the initial round, and we used that for the next round. After that next round with the new manufacturer, we received a little bit of funding that allowed us to develop another two masques and the mirror. We went to VCs at first. That was a real humbling experience. When we started talking to angels, they were much more receptive.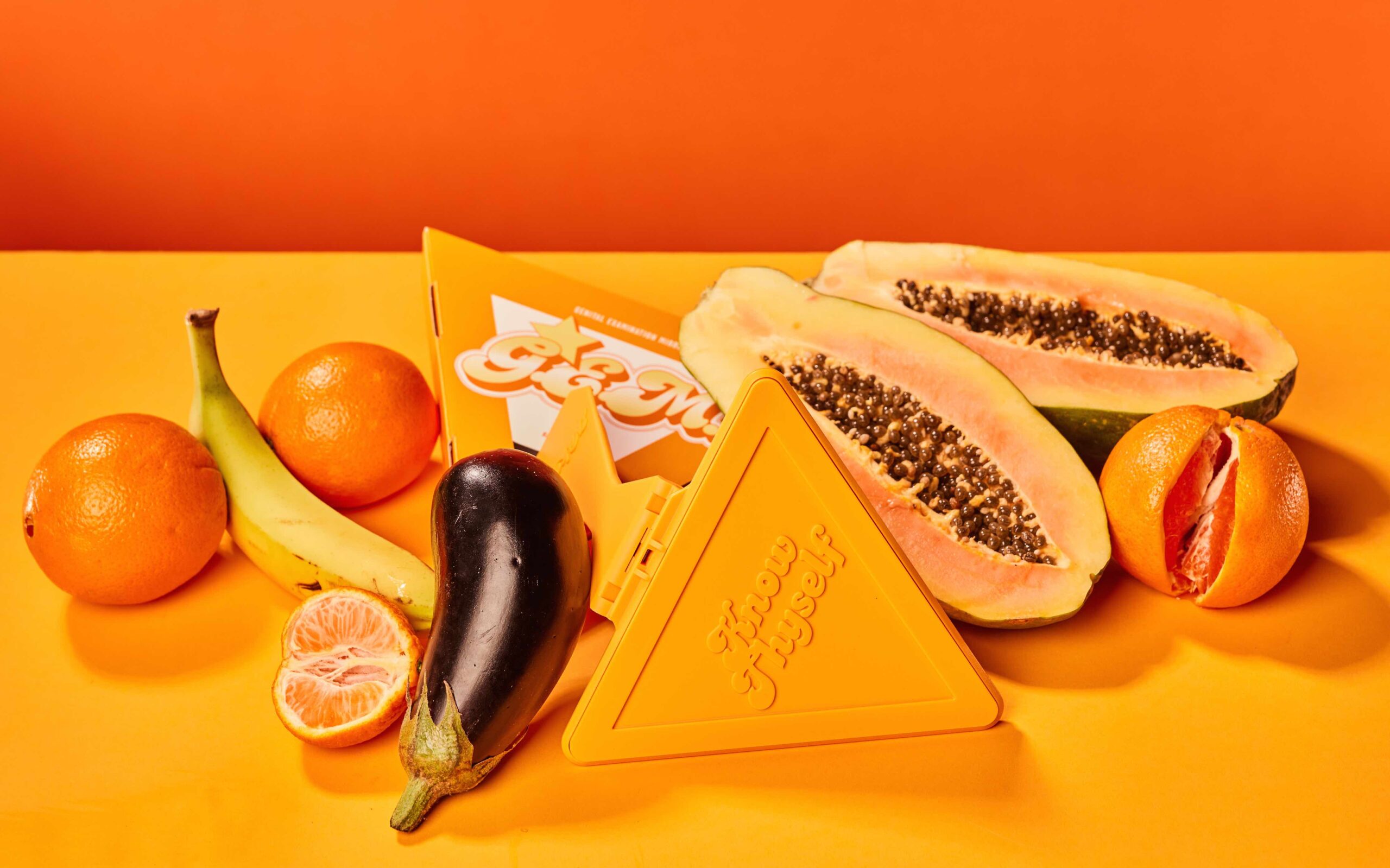 What's your distribution strategy?
We have been in talks with some of the bigger retailers like Target, Ulta and Sephora. We are at this great and a little bit scary moment where we would really love to have a little bit more DTC power, but, at the same time, if we are lucky enough for these retailers take us on, we would be part of a much bigger conversation. An issue is retail exclusivity, and we have to think about what that looks like for the retailers that have been with us from day one.
DTC takes a lot of ad spend. We have been playing with ads a little bit. We are doing Google, Instagram and Facebook ads. It's really difficult as a smaller business because there are companies with extreme budgets that we can't compete with. You feel a little deterred from trying because, if you don't have $50,000 a month to do it, you can't play with the big dogs, and it may not work out.
It's becoming more and more difficult to be seen, especially for a company like ours in sexual wellness. You have to get really cheeky and creative with language and visuals. We are testing the waters with about $200 a day in advertising. It's a one-month test, and then we will see where it's at.
Not too long ago, when Fur started their professional line, they partnered with us and took a lot of our masques and got us into 250 spas across the U.S. We were already in a 100, but they expanded us pretty heavily. That went really well, and we are still doing that with them. We have just started to tap into spas. The Soother masque is the one spas took in. It's for grooming and shaving.
How did you get the idea for The G.E.M.?
I got the idea from reading articles about how you should check yourself down there to make sure everything feels and looks normal. They made me laugh because they would say, "Stand up on your toilet and skooch into the mirror." Our mirror is backward. It has a 45-, 90- and 180-degree angle. You hold the handle in front of the mirror, and the triangular shape goes in between your legs. It's kind of like a backward handheld mirror.
In popular culture, there are shows like "Big Mouth" and "Pen15" with scenes of young kids discovering themselves and masturbation for the first time. They are figuring out how to view themselves. It's a conversation that's coming up so much, and we thought there should be a specific product for it that really encourages and normalizes it.
What's the response been to the mirror?
The feedback has been really great. We were able to create a much smaller run than something like a beauty product. There's not enormous sales of it, but the response has been good enough for it to be a worthy product to develop. We really want to be part of sexual wellness education rather than it just being a fun product to have on your counter. We have reached out to Ferly. It's an app that you can download and do a 15-minute exercise with a sex coach. They had one where they were teaching women how to use toys in front of a mirror. So, I was like, "Can we be a part of this?"
Where do you see your assortment going?
We really want to start making body positivity products to use while you're naked. We have about eight more products we'd love to develop. We have been doing these really fun roundtables where we do a callout on Instagram and get on Zoom with people. We had a few people with penises, and we were like, "We are creating ball salve, what do you think?" They were like, "No, no one needs that." We got called out so bad.
Gold Bond is a drying powder, and we were thinking about something juicy and moisturizing, but they were like, "We want to dry everything out all the time. Trust me, we don't want anything greasy." So, we were like never mind. We've thought about the exactly opposite, a sexier Gold Bold with clean ingredients that you can carry in your back pocket. That came from the community brainstorm.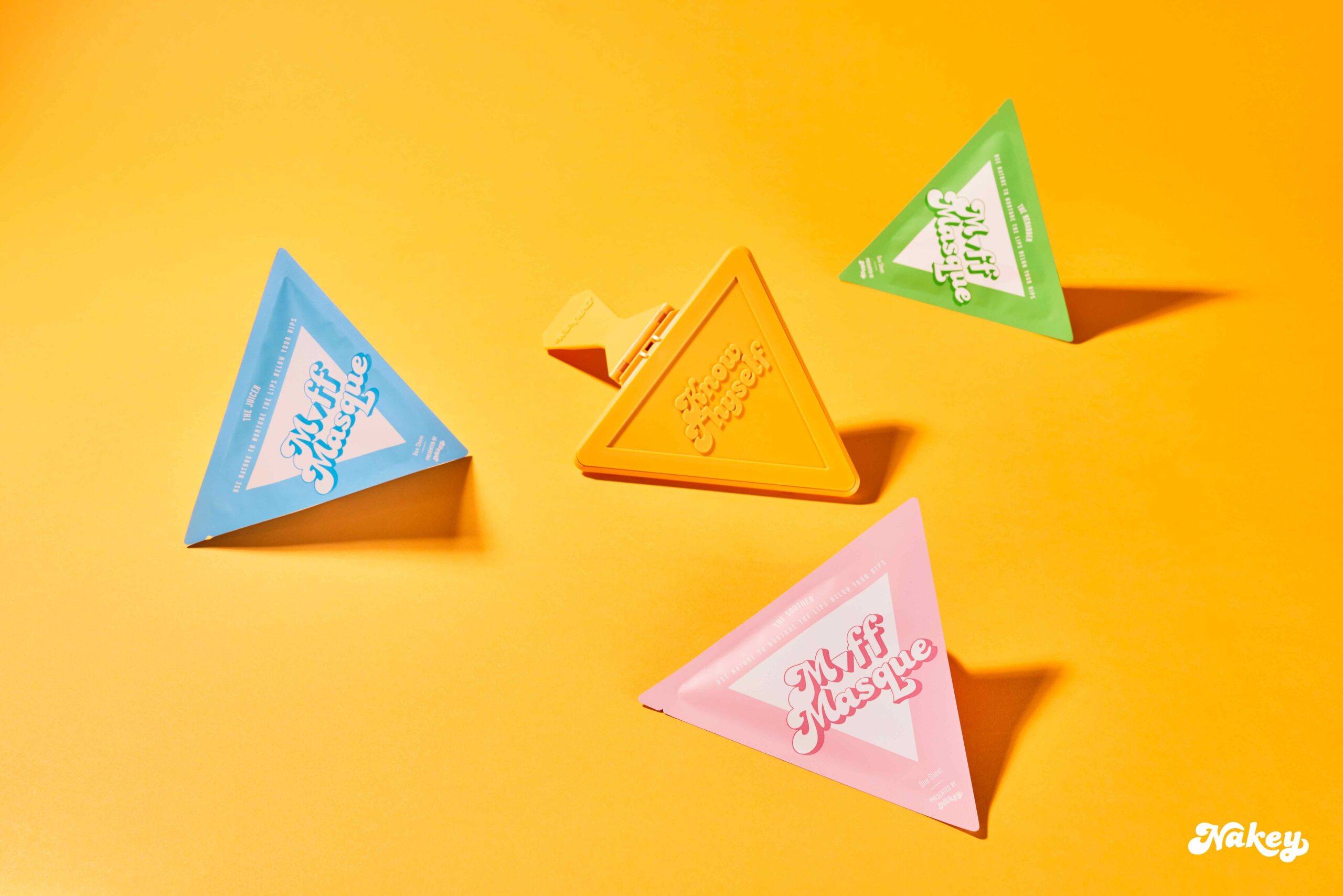 How's business been?
There's definitely been highs and lows. We had that year where we had no idea if we could stay afloat. Even last summer, we raised a little bit of money to create all of our new products, and it was an eight-month wait to get the supply because the supply chain was so backed up. It's been hard. We certainly are thankful because we have had some amazing success and the response to our products has been great, but it hasn't been easy. It's ups and downs every day. One day, you feel you are at the tipping point and everything is going to change and, the next day, you are like, where was all that momentum?
What's a key goal for you over the next year?
We launched The Nakey Times. We would love to be able to grow that as a platform where people tell their stories, the good, the bad, the ugly. We would love video and written pieces. The conversation we are trying to build around Nakey is very clear. Sometimes, when you are building a product, you are like, "Am I doing the right thing?" As long as people are able to to tell their stories, that's what makes me feel confident that we are doing the right thing.
What's the biggest surprise to you that's come with running a products business?
I really want to make sure that every single product is staying true to our mission, and it's not just to throw something out there because we need to. It's hard because you know a product might be successful because other people are doing it. When you are putting out physical things, you know that, to be successful, you need more of those physical things. You just want to make sure you're putting your foot down when it doesn't feel right or feel true to why you started doing it in the first place.
Looking back at what you've done so far, is there anything you would have done differently?
A million things. We were pretty green entrepreneurs. We created our own website with no web experience. I think asking for help would be my biggest recommendation, even just getting an intern. In the beginning, you are just trying so hard and thinking you have to do it all on your own, but that's never true in life.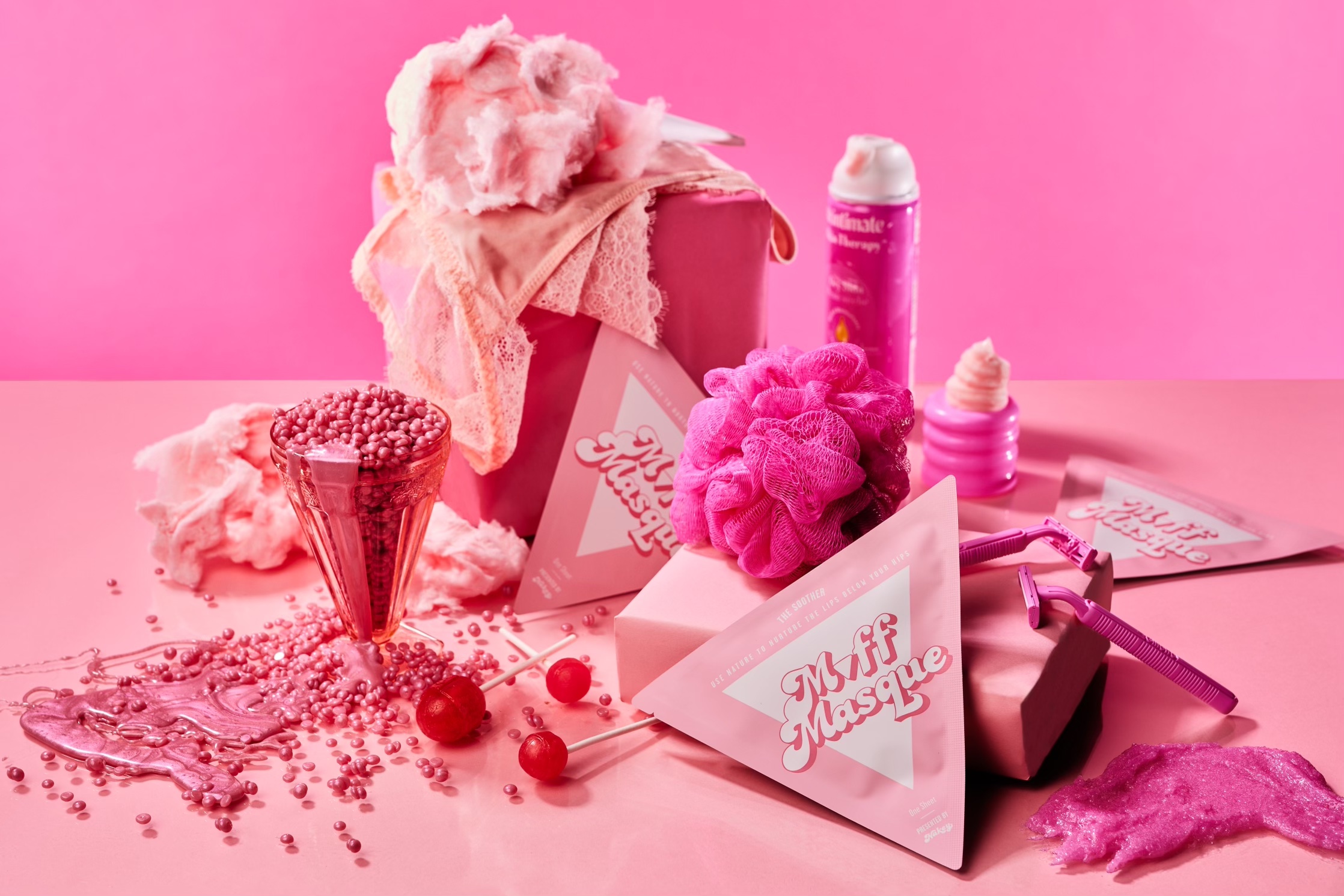 Do you have a target for sales?
With only our masques and no other product development, our goal for 2022 is to sell 180,000 masques. We are going to try to have another launch this year. We have to close our round. We did a partial raise. Because of the supply chain, we couldn't prove sales during that time and were completely out of product. Our investors gave us money to get new supply, and three masques and the mirror launched. Now that we have those launched, we can raise the rest of the round for product development, a couple of hires and ad spend.
What did you learn about fundraising?
That it's really hard. You hear a lot of nos. There's a lot of people that keep you hanging on for months, and then say in the end it wasn't right, which is soul crushing. You feel like you've built a bond, they were interested, and you feel like, did I do something wrong, and what was this all for? But we found this group of very powerful women, including nurses, a gynecologist and a dermatologist, that are doing amazing things themselves, and that's really what our company stands for anyway.
What's your long-term vision for Nakey?
We would love to sell to a bigger company where we could really shape the conversation and get it to a place where we are really proud.