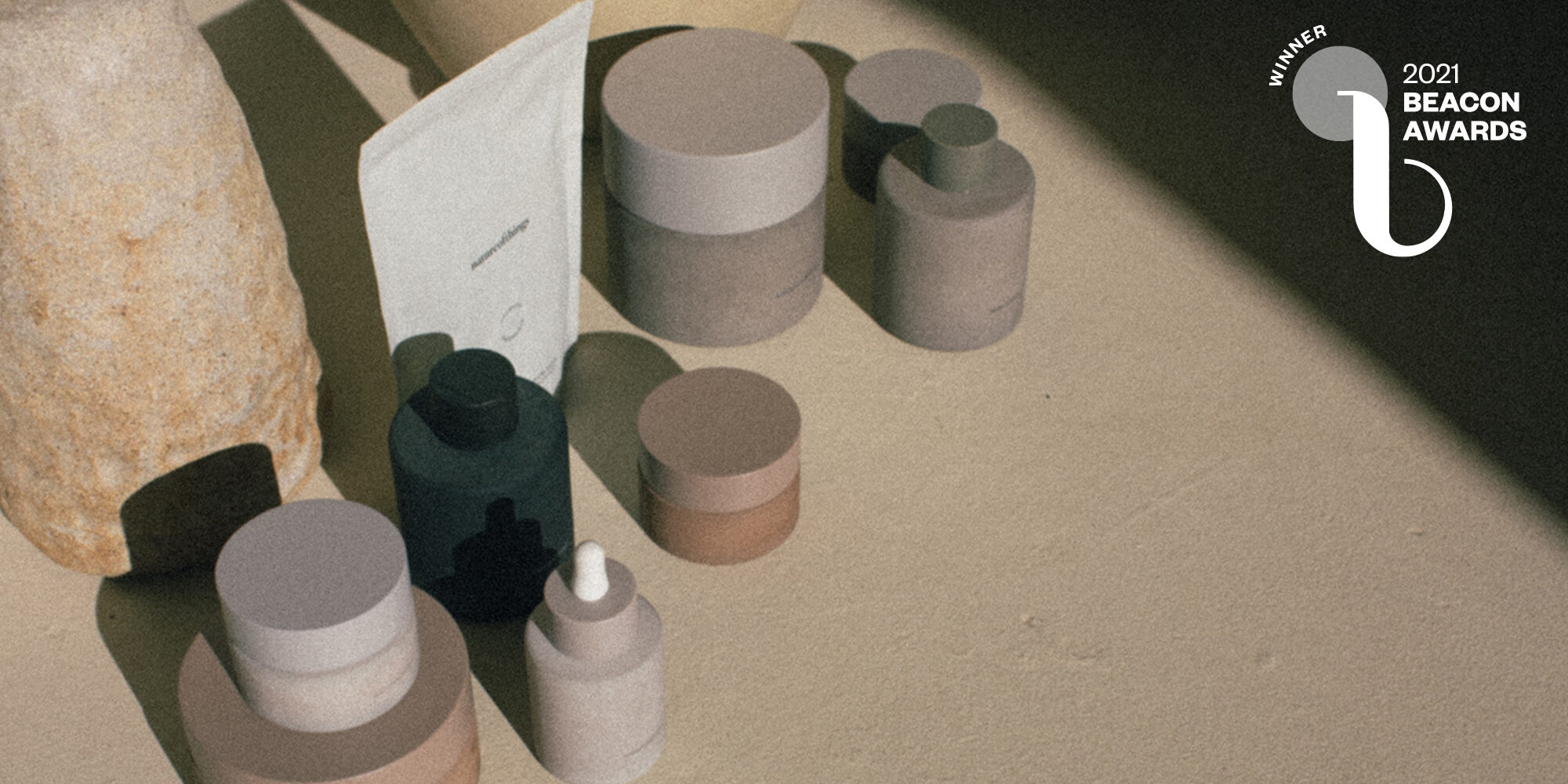 The Nature Of Things For The Brand Nature Of Things: Strategic Retailers, International Growth, Distinctive Packaging And Complex Formulations
By the time Jamie Leilani Pelayo co-founded Beacon Award-winning beauty and wellness brand Nature of Things in 2019, she had years of beauty industry and entrepreneurial experience under her belt at the likes of Sephora, Violet Grey, where she was senior director of partnerships and one of its founding members, and Stories+Objects, the travel storytelling project she launched six years ago.
"I had a lot of exposure to brands, everything from $10 to $1,000 products and in between," says Leilani Pelayo. "I spent a lot of time learning about products and learning how to market the products. All the while, I was thinking about what was important to me both as a consumer and as a potential brand founder." As she was mulling that over, she harvested rose oil in Southern Turkey and crafted argan oil in Morocco for Stories+Objects in addition to sending a photographer to Iran to document the making of rosewater.
"That really started to strengthen my curiosity and passion for more plant-based formulations," says Leilani Pelayo. "I was really looking at sourced ingredients and falling in love with these long cultural lineages between specific plants or minerals and ways that self-care has been informed by the natural elements for centuries." Her curiosity compelled her to study herbalism at the Gaia School of Healing & Earth Education. Right as her studies started in 2018, she met JP Collett. Collett, who formerly worked at Skullcandy and Salt Optics, was president of Byrd Hairdo Products when he sat down for an introductory tea with Leilani Pelayo.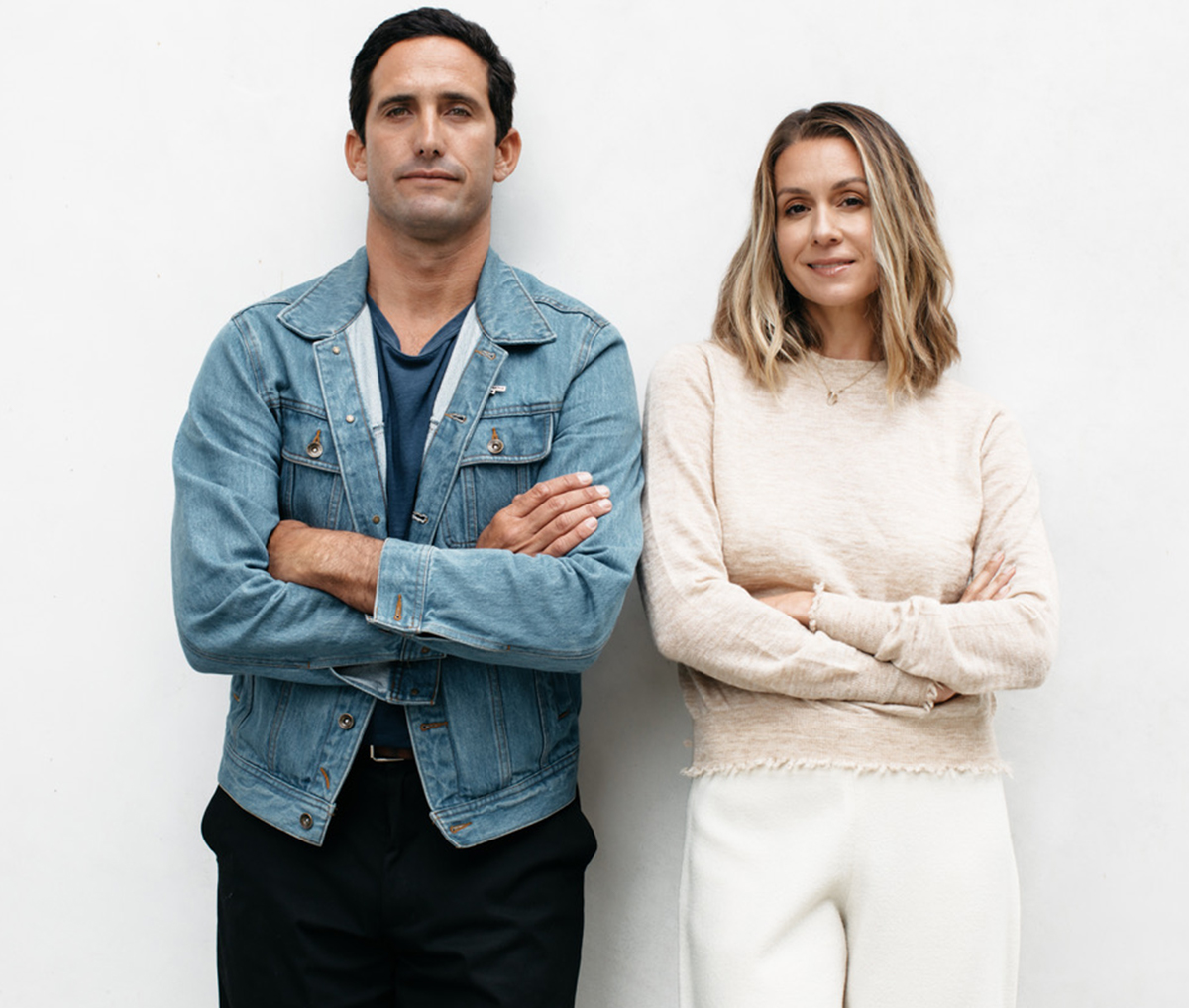 Back then, he says, "The wellness market was having a moment at Byrd. We had modified our formulations so that we could go into clean retailers like Whole Foods. And, from there, I had concepted this idea of a holistic wellness house. I subsequently met Jamie and pitched her on the idea of creating a lifestyle-based premium wellness house that had permission to go into multiple categories." At that first meeting, Collett recalls asking Leilani Pelayo, "'What if we just created product that was beyond the current standards of the clean-, plant- and mineral-based formulations that exist?' That was kind of my creative thesis of the brand that would become Nature of Things."
The next day, Collett had a pitch deck from Leilani Pelayo in his inbox. The deck contained the brand name, which was inspired by "De Rerum Natura" or "The Nature of Things," a first-century BC poem by Roman poet and philosopher Lucretius. Leilani Pelayo says. "He was trying to explain Epicureanism. We still think of Epicureanism as more of a hedonistic approach to life, but he was arguing that's not actually the case, it's really about deriving true pleasure out of life—and to be able to do that was to actually eliminate two things: fear and pain. I thought that was such a unique premise, and the ingredients that we were looking to work with at the time really had the ability to do that." CBD was and is among the numerous ingredients in Nature of Things' ingredient arsenal.
A little over a year after Collett and Leilani Pelayo initially discussed Nature of Things, it launched in November 2019 with support from angel investors. Leilani Pelayo says, "It generally takes about 18 months to start a brand and get it to market, and we did undercut that by six or seven months mainly because we really knew what we wanted from the beginning. So product development was a much easier road."
That road was a bit bumpier in other areas. "The biggest challenges were really finding vendors in this sea of MOQs [minimum order quantities] at 50,000 units or 20,000 units. It was challenging to find vendors who were willing to take on the little guy," says Collett. "You'd think it would be harder to make that case on the financial side in terms of investments, but it was almost harder in the manufacturing side. I think one of our biggest saving graces is we never gave up."
"We consider ourselves an elemental beauty and wellness company."
While countless brands were zeroing in on direct-to-consumer distribution as Nature of Things got underway, it took aim at brick-and-mortar stores. Its first retail partner was ABC Carpet & Home, the home goods destination that recently declared bankruptcy, and it spread to Mohawk General Store, Shen Beauty, Standard Dose, Niche Beauty and Joyce Beauty. As of this month, the brand is stocked at 10 Nordstrom stores, 25 Bluemercury stores and five Holt Renfrew locations in Canada, and newly available at Beauty Heroes. In total, Nature of Things has about 130 retail partners spanning the United States, Canada, Mexico, Europe and Asia.
"We wanted to really let the client have a tactile experience and to get education on some of the ingredients," says Leilani Pelayo says. "So, we thought that building the brand through a network of these very choice retail partners would allow for there to be a conversation versus someone just picking something off of an e-commerce page and not really understanding what they're buying. Obviously, we realize the importance of e-commerce and online, and we really look at our own site as a very robust brand tool and as a very legitimate and important revenue stream for us."
Even before Nature of Things debuted, it had global ambitions—and was prepared to be an international business. It made sure it was up to snuff for cosmetic regulations in the European Union and Asian countries. Collett says, "Especially during COVID, that was really helpful. Much of our growth during the first 12 months of COVID came internationally."
The brand's online ingredient glossary contains an A-to-Z guide describing the benefits of everything from abyssinian oil to capsaicin and Tremella mushroom extract. "Instead of putting a hero anchor out there and, thus, touting that as a single kind of superpower, we've actually believed that it's the entourage, the amplification of what all of those ingredients can do together that really make more sense in terms of how we formulate," says Leilani Pelayo. Ingredients are pulled from Ayurvedic traditions, Eastern medicine and Western herbalism.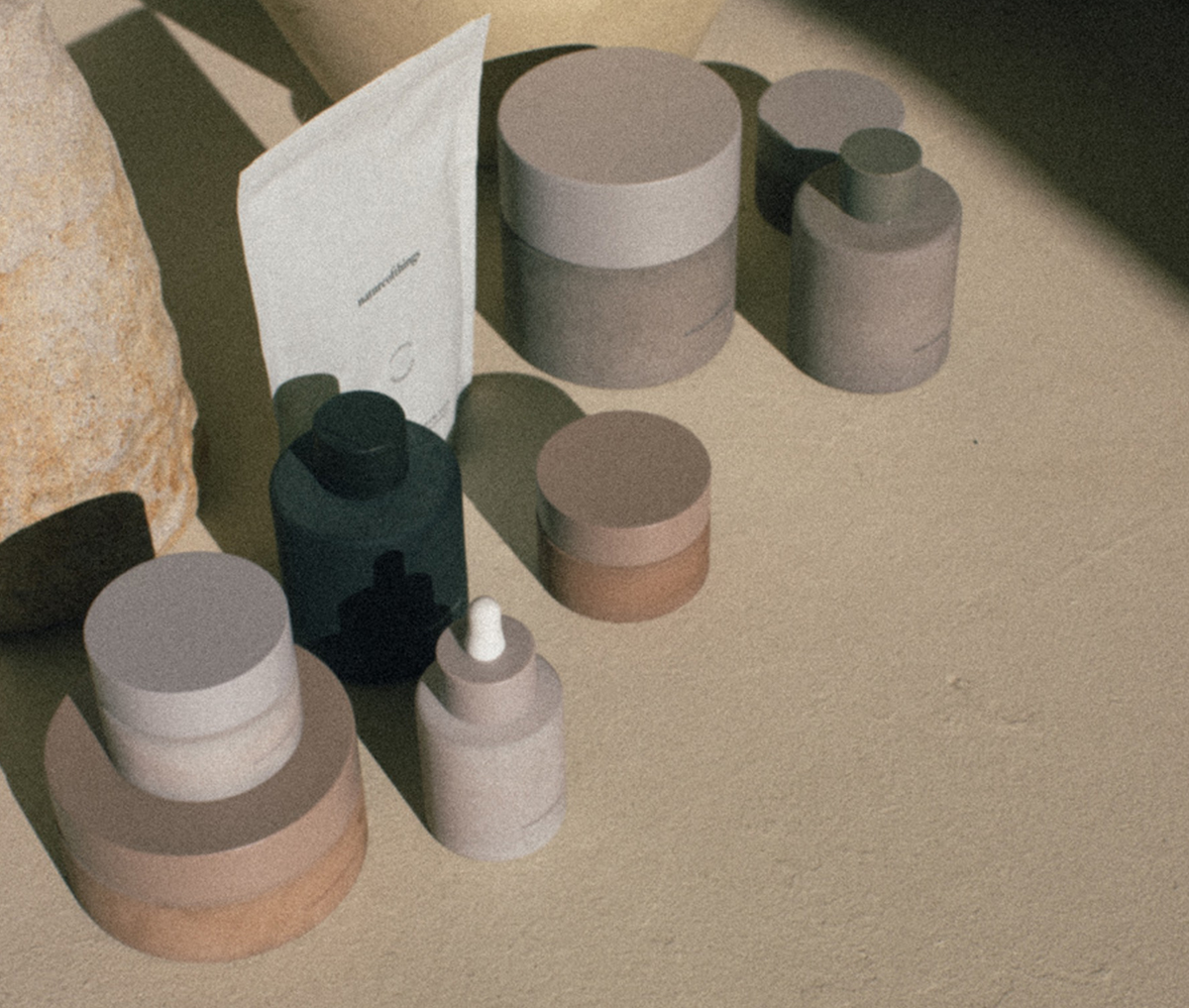 "Ingredient-wise, we're not just a plant-based company," says Collett. "I know that's kind of been more of the buzzword for the past several years and, of course, we wanted to fit into the SEO search marketing narrative around that, but we always felt like our formulas were so much more than that. We use so many different beautiful minerals, which are so important for the body. Volcanic ash, clay, sea salts, just so many things that weren't really being invoked when we just say plant-based or botanical. So, we consider ourselves an elemental beauty and wellness company."
Nature of Things' product assortment is divided into three categories: bath immersions, digestible powders and topical products. The products include $50 Lucidity Powder, $36 Magnesium Soak, $85 to $150 Restorative Floral Bath and $95 Balancing Facial Essence. "We really wanted the ingredients to work in their most efficacious way, so we went back to, 'What is going to be the best way to deliver these benefits?'" says Leilani Pelayo. "It was through a combination of internal and external application." She adds, "The topicals for us were like the third layer, the icing on the cake to seal in the other benefits that you're getting internally and externally."
The brand's wood and glass vessels, coated via a custom technique similar to sandblasting, earned Nature of Things its Beauty Independent Beacon Award this year for Best Packaging. "The packaging experience is definitely about offering high-quality formulations, but on a pedestal. We wanted to do something that honors the ingredients," Leilani Pelayo says. "We wanted to make sculptural objects that felt like they were born from earth. We also did very minimal branding because we really wanted to position the sustainability narrative beyond just talking about recyclability. We know how terrible the metrics are when you really look at the recyclability. So, we looked at the idea of repurposing, and the second life that this vessel can have. When we hear that people have a hard time throwing our package away, we know we've succeeded."
In 2022, Nature of Things plans to release select body-care and bath immersion products in aluminum packaging that will come in several different sizes, notably travel sizes. Up as well in 2022 are two products in the bath immersion category. "Essentially the new sizes will open up the price points and allow customers who had any type of price resistance to have the opportunity [to try the products,]" says Collett. He elaborates, "We wanted to start from the bottom up. So, we were building products that had a very intended purpose and didn't spare any expense on the formulations to begin with."