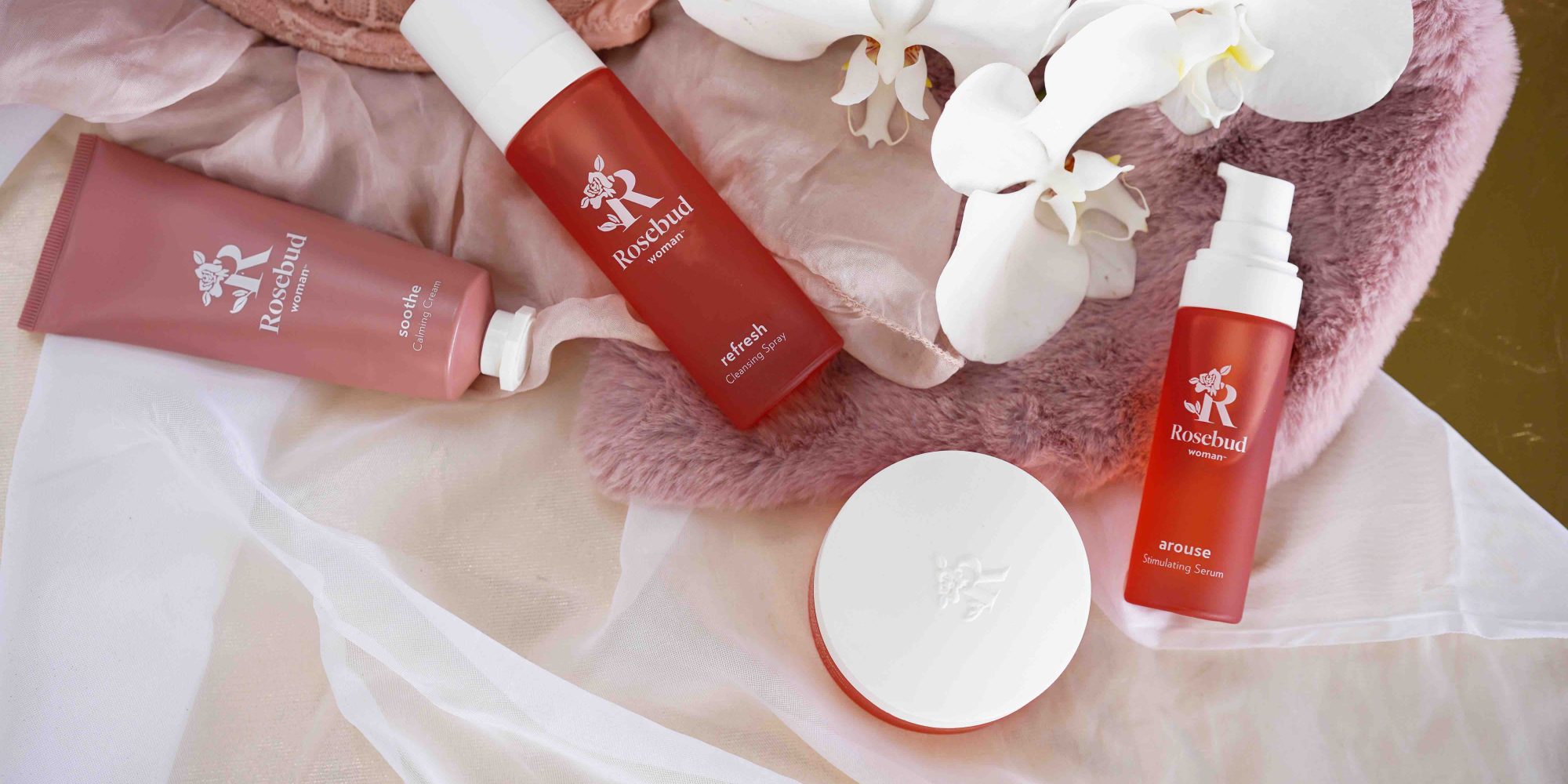 New Brand Rosebud Woman Is The Woke La Mer Of Intimate Skincare
When Christine Mason was developing her new intimate skincare brand Rosebud Woman, she looked up the word "vagina" in the Urban Dictionary, where she came across more than 760 terms for female genitals, most of them derogatory.
"They were insults to the pussy and to femininity in general. This part of you has been thoroughly shamed," says Mason. "We talk about honoring your whole body, including your vaginal area, and a larger mission to wake up the world to respect the feminine. The brand is a vehicle for reverence for the feminine, and to promote a larger dialogue about caring for yourself and loving yourself."
Rosebud Woman is landing at the intersection of the beauty and feminine care segments as several product trends and cultural changes have pushed female agency, self-care and sexual health to the fore. While the current movements are primarily prodded by millennials, 52-year-old Mason, a mother of six, yoga instructor, writer and serial entrepreneur who started and sold six companies prior to Rosebud Woman, has the experience and confidence to address them with her brand.
"If you imagined your body as a cutout and it was all covered with beautiful body care, there would be a big hole at the base of your body where your pelvis is because it has only been viewed as valuable in the context of reproduction," she says. "I thought that could really use some fixing. Women of all ages complain about dryness, irritation and itching. There are a lot of issues in this part of the body that people don't really talk about, and they are worthy of conversation."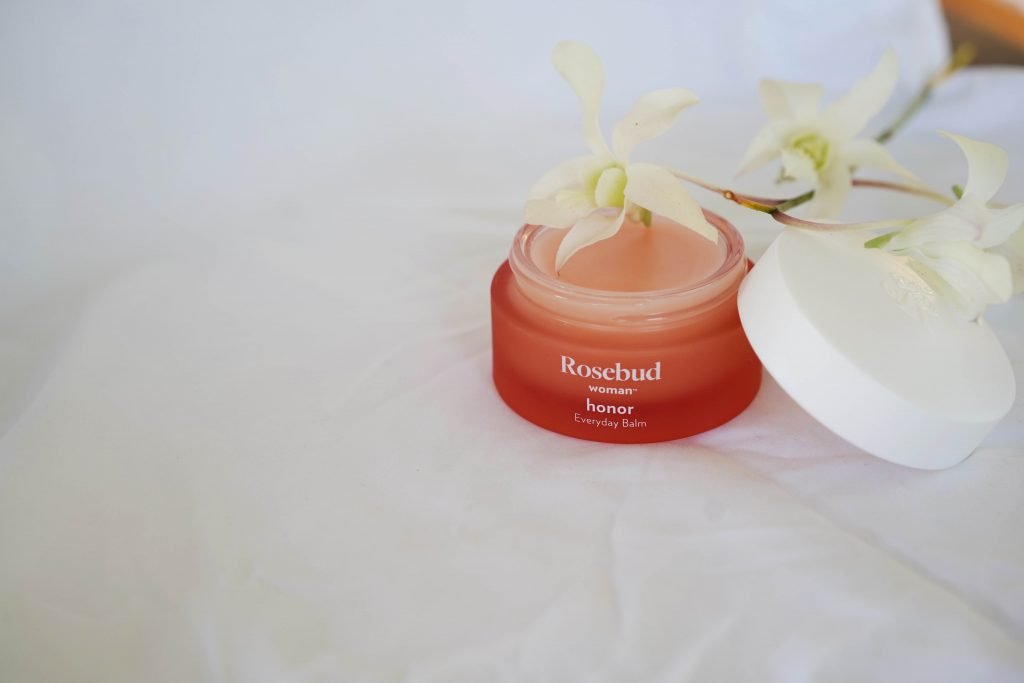 To encourage discussion and assist with product selection, Rosebud Woman orients its four-item assortment in the problem-solution direction. The balm Honor is designed to combat dryness, which the brand reports concerns 58% of menopausal woman, and it can be also used for prenatal massage. The cleansing spray Refresh is intended to reverse that not-so-fresh feeling. The calming cream Soothe is formulated to relieve redness and swelling. Lastly, the serum Arouse aids with lubrication. It increases blood flow and causes a tingling sensation.
Mason acknowledges that not everyone suffers from the issues Rosebud Woman is tackling or requires intimate skincare. "If you don't have a need, go invest in Apple stock instead of buying skincare products, but, if you have a need, I can help with it," she says. "Get the things that solve actual problems you have and bring you pleasure."
Produced with Fred Khoury, president of Above Rinaldi Labs, Mason explored Ayurveda, Traditional Chinese Medicine and modern-day plant knowledge to put together the Rosebud Woman products that are filled with natural ingredients such as witch hazel, jasmine, ashwagandha, comfrey, damask rose, neroli, licorice root and sugar beet. Priced from $40 to $90, the brand's offerings are squarely in the prestige market.
"We talk about honoring your whole body, including your vaginal area, and a larger mission to wake up the world to respect the feminine. The brand is a vehicle for reverence for the feminine, and to promote a larger dialogue about caring for yourself and loving yourself."
"This category of V wellness is emerging, and there's a lot more consciousness around it. There's a group of brands in functional healthcare and sexuality, and Sustain is doing an amazing job of organic lube and tampons. There are brands doing cleansing and waxing products. Fur Oil is in that group," says Mason. "Skincare remains a little bit neglected, but it will grow, and I hope it grows because that will validate what we're doing. Many of the brands have low- to mid-market price points, and I definitely think there's room for a higher-end product line in this area like there is in every other category."
For distribution, Rosebud Woman is pursuing upscale retailers, and it's entered Shen Beauty. Doctor's offices and premium spas are distribution targets, too. "There are women in these [spa and salon] professions that are so amazing at talking about anything, and women talk to them because there's no one to really talk to. The OBGYN gives you maybe 10 minutes," says Mason. "We are looking for a way to open the dialogue that is not uncomfortable. That can sometimes be a delicate dance."
Mason, founder of emerging technologies specialist Now Labs Inc. and Hawaiian retreat center New Earth Mandala as well as Rosebud Woman, has been through the entrepreneurial dance enough to understand what a successful company launch entails. She divulges she invested a seven-figure sum to get Rosebud Woman off the ground, and her objective is for it to reach $1.1 million in first-year sales and $10 million in sales by the end of its third year in business.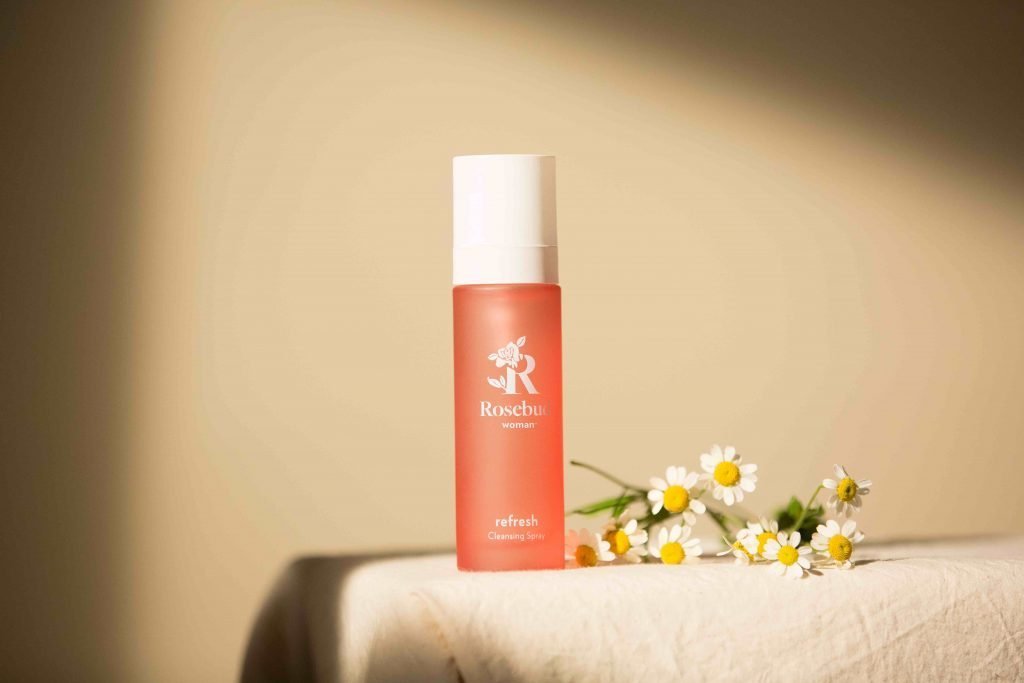 Rosebud Woman is self-funded. Half of Mason's previous companies were backed by venture capital and half were not, and she's staying away from outside investors at the moment to make sure she isn't pressured to steer Rosebud Woman in a manner that's not true to its mission. "With investors, you get a bunch of people looking over your shoulder, and it takes away from the organic unfolding of the company. We don't need that at this point," she says. "If we hit a huge growth spurt and need funding for inventory, we might consider it."
To fellow brand founders, Mason recommends they begin with sufficient funding for 18 months to two years of operation – and she's following her recommendation for Rosebud Woman. It doesn't have debt and is moving precipitously along with plans to expand its product portfolio. Mason wants to add health, wellness and women's empowerment merchandise, and accelerate content production on related topics.
"The idea is to create products and content that will help women step into their power in a soft way," she says. "True power is subtle and strong, and we want to create a lifestyle brand around that."