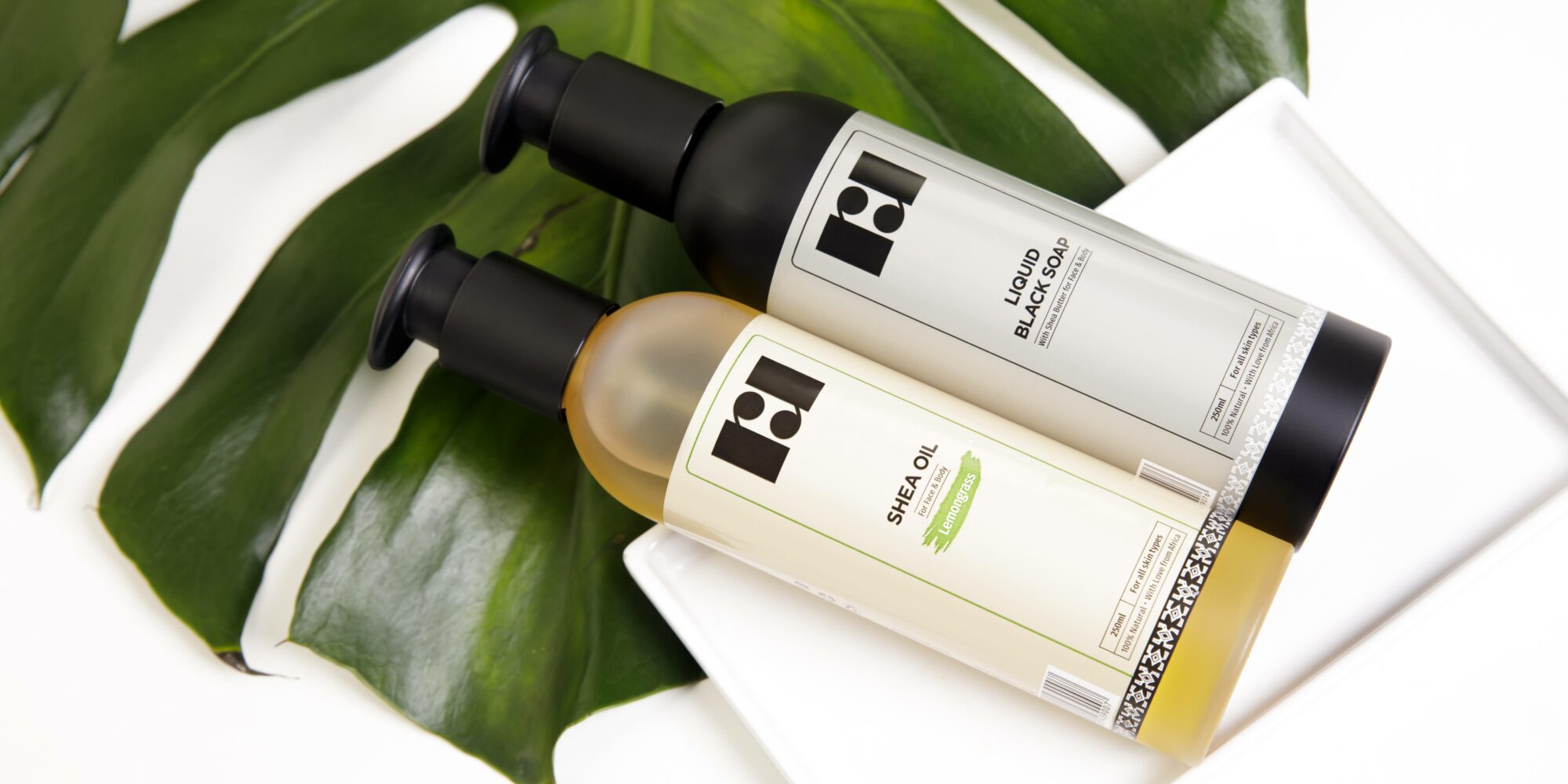 New E-Commerce Destination Candour Beauty Is By And For Black Women
For IT consultant Jacqueline Kusamotu, beauty shopping hasn't been an ideal experience.
"I've always loved Space NK because they have fantastic service in their physical stores. All of their staff is very knowledgeable, and they are familiar with how products are formulated. However, sometimes they do struggle in understanding Black skin, so they just generically prescribe you a product," she says. "I would go home and research to find reviewers that looked like me because there's still that element of mistrust."
Kusamotu shared her frustration with fellow IT professional and beauty enthusiast Abi Lawrence-Adesida, who found beauty shopping to be similarly challenging. The pair decided to create e-tailer Candour Beauty to inject the element of trust into beauty shopping that was previously missing for Black women at most beauty destinations. Its website launched in March with 10 brands, and the roster has since doubled to 20 brands, including Black Girl Sunscreen, 54 Thrones, R&R Luxury, Nuhanciam, Rosen, Epara, Hello Cup and Olaplex.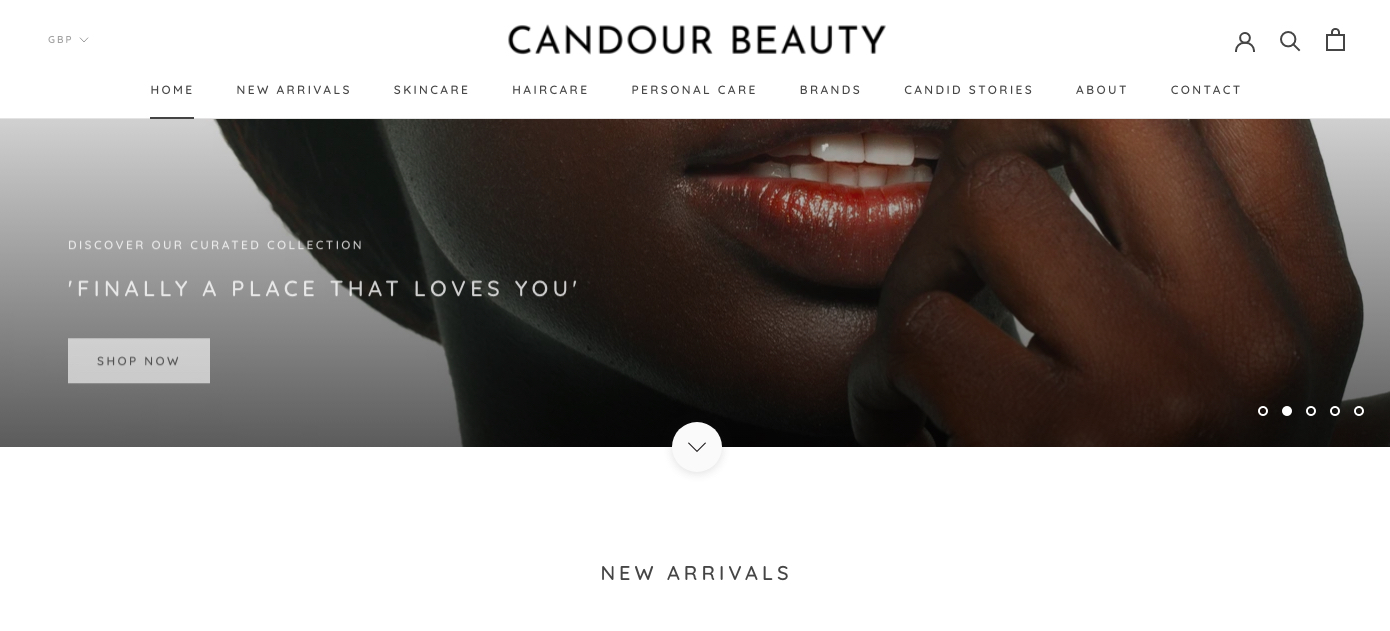 "We really want to take the pain of the question 'Does this work for Black people?' away for the Black consumer," says Kusamotu. "It's about putting Black women consumers at the forefront rather than them being a secondary consumer or afterthought."
Starting in September of last year, Kusamotu and Lawrence-Adesida began exploring products for Candour Beauty through the lens of issues such as hyperpigmentation that are paramount for Black consumers. In market research, they heard loud and clear that their target audience—busy Black women around the globe aged 25 to 60 years old—was interested in the site spanning multiple beauty categories. Its assortment extends to haircare, feminine care, body care, ingestible beauty and skincare, the No. 1 category so far.
"It's about putting Black women consumers at the forefront rather than them being a secondary consumer or afterthought."
"We hit the ground running, and we were very determined. Our vision is very clear in what we want to do. It was just a matter of what brands we love, how we can stock them, what are the concerns of Black women, and what brands out there could meet her demands," says Kusamotu. She adds, "We are a multibrand retailer and each brand speaks to different customers. We want to appeal to those that are new to skincare, but we also those who are experts."
Kusamotu and Lawrence-Adesida as well as a small group of testers with the issues products are aimed at trialed merchandise to verify it performed as promised prior to it getting the green light for Candour Beauty's selection. Kusamotu is drawn to brands with ethical positioning and Black ownership, but the overriding criteria is that their products are effective for Black consumers. As a result, brands' track records and consumer ratings were critically important in Kusamotu's and Lawrence-Adesida's evaluations of them.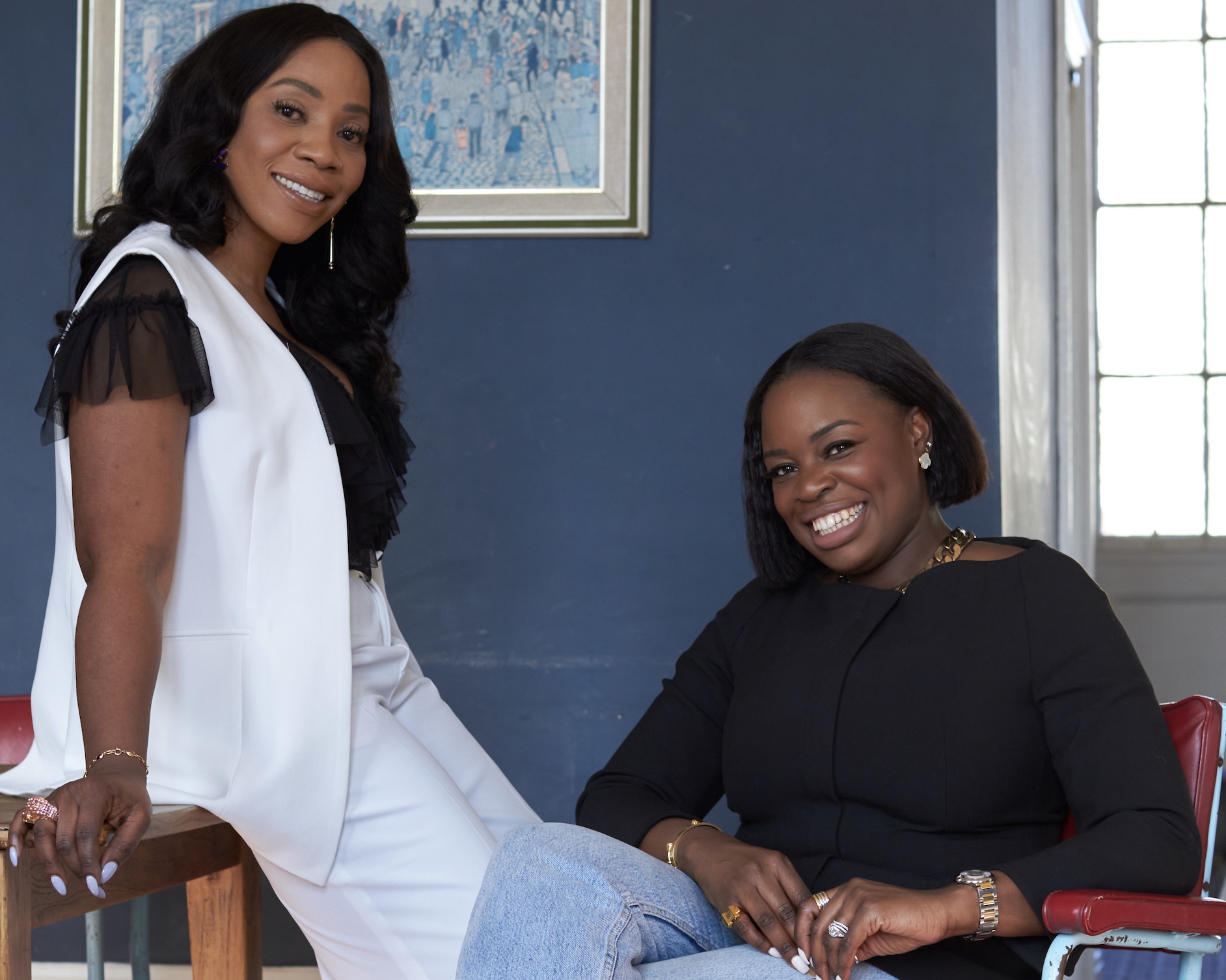 The design of Candour Beauty's site is clean, and Kusamotu and Lawrence-Adesida paid close attention to easing the shopper journey. Customers can peruse by brands, categories and recent arrivals, and products are grouped together for hyperpigmentation, lockdown haircare maintenance and menstruation. Product listings feature Candid Notes with extensive information about what products entail. Further product information is provided on the blog Candid Stories.
Kusamotu believes stellar customer service will be a competitive advantage for Candour Beauty. It sends personalized letters with packages, answers customer service emails within two days, and delivers in the United Kingdom in two to four days. London-based Candour Beauty ships worldwide. "We really want to love on our consumer," says Kusamotu. "We really want to make them feel special and that we respect their choice to shop with us."
"We may be Black women, but we don't speak for all Black women. We have to understand the beauty landscape and the needs of different Black women."
When Kusamotu and Lawrence-Adesida developed Candour Beauty, they obviously had no idea a pandemic and Black Lives Matter protests were around the corner. The site has benefited from both. Amid the pandemic, Kusamotu reports its customers have been loading up on beauty essentials they're not visiting stores as much to purchase. Following the Black Lives Matter protests demanding justice for the killing of George Floyd, British musician Swiss spearheaded Black Pound Day, a monthly campaign to support Black-owned businesses. On Black Pound Days, which are the first Saturday of every month, Candour Beauty has received a rush of orders.
To date, the site is seeing sales climb 60% monthly. For its initial six months in operation, Kusamotu planned for self-funded Candour Beauty to register slow growth and concentrate on improvements in response to customer feedback. She and Lawrence-Adesida are tweaking the site—they're changing colors and page layout here and there, for example—but its growth has been considerably faster than they expected.
"With the demand comes an increase of inventory that we didn't anticipate. We have to put in a lot more money," says Kusamotu. "We are trying to redefine our goals for this year. At the same time, we are constantly trying to make sure we don't lose the focus of who we are and what we are trying to achieve." One major goal for the end of this year is to expand Candour Beauty's brand lineup to 30 brands.
Eventually, Kusamotu's goal is for the site to be uttered in the same breath as Violet Grey, Cult Beauty and Space NK, the retailer instrumental in the birth of Candour Beauty. To get there, she says, "We have to make sure we are constantly on the pulse of what our customers want and that we are constantly engaging with them. We may be Black women, but we don't speak for all Black women. We have to understand the beauty landscape and the needs of different Black women."