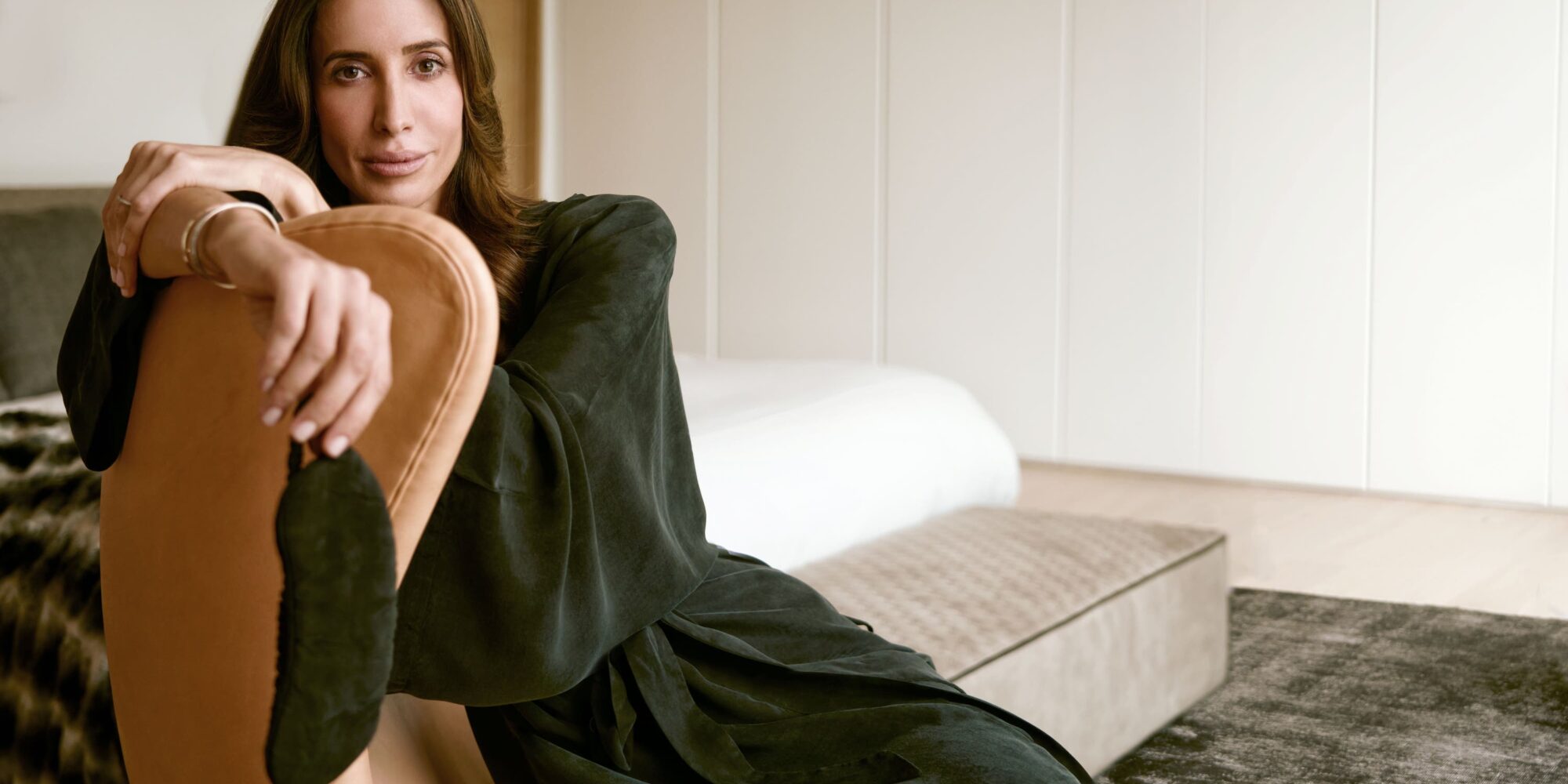 NiLuu Launches With Eye Masks, Pillowcases And Robes Made From A Sustainable Vegan Silk Alternative
Silk pillowcase devotees might not sleep well at night if they knew how the textile is traditionally produced.
The process entails boiling silkworms alive inside their cocoons to harvest the luxurious fabric, and about 2,500 cocoons are needed to produce one pound of raw silk. Though peace silk, a cruelty-free version of the textile sourced from discarded cocoons from which the moths have emerged is an alternative, more consumers are looking for goods that not only don't involve cruelty to animals, but are also vegan or steer clear of animal ingredients altogether. 
Launched Tuesday, luxury loungewear brand NiLuu meets the stricter standard. It creates pillowcases, sleep masks and robes priced from $60 to $920 out of PETA-approved vegan silk made from Cupro, a yarn fiber derived from cotton linter, a cotton byproduct. Unlike conventional silk, Cupro doesn't  use animal-derived proteins in its production process. Bone marrow and egg yolk are often turned to as fabric softeners in silk production.
"For me, it was love at first sight," says NiLuu founder Nulifer Bracco of her initial encounter with the silk alternative. "The fabric looks and feels like silk, has all the benefits of silk, but it's ethically and sustainably made, without all the drawbacks of silk production. I was very, very impressed."
In addition to being cruelty-free and vegan, Cupro is substantially more sustainable than traditional silk and many other premium fabrics, according to NiLuu. Made from plant-based materials, it's biodegradable. Cupro is manufactured in a closed loop, meaning that the chemicals used in the process can be extracted afterward and the water can be reused. German company Asahi Kasei is behind the fabric that's designed to be breathable, hypoallergenic and anti-static.
NiLuu's customers will be excited to learn that Cupro doesn't require the care of traditional silk. "You can break up with your dry cleaner," says Bracco. "You can machine wash it and dry it in your dryer. It's so easy to maintain. I created NiLuu with the idea that we can have the things we love and support a sustainable future for our planet at the same time."
"I created NiLuu with the idea that we can have the things we love and support a sustainable future for our planet at the same time."
Miami-based, Turkish-born Bracco is a former professional volleyball player who came to the United States to play the game. After moving to New York City, meeting her husband and having her daughter, Bracco wanted to pursue a career in fashion and studied at Parsons School of Design. She ventured into fashion as a stylist and, then, created a beachwear line.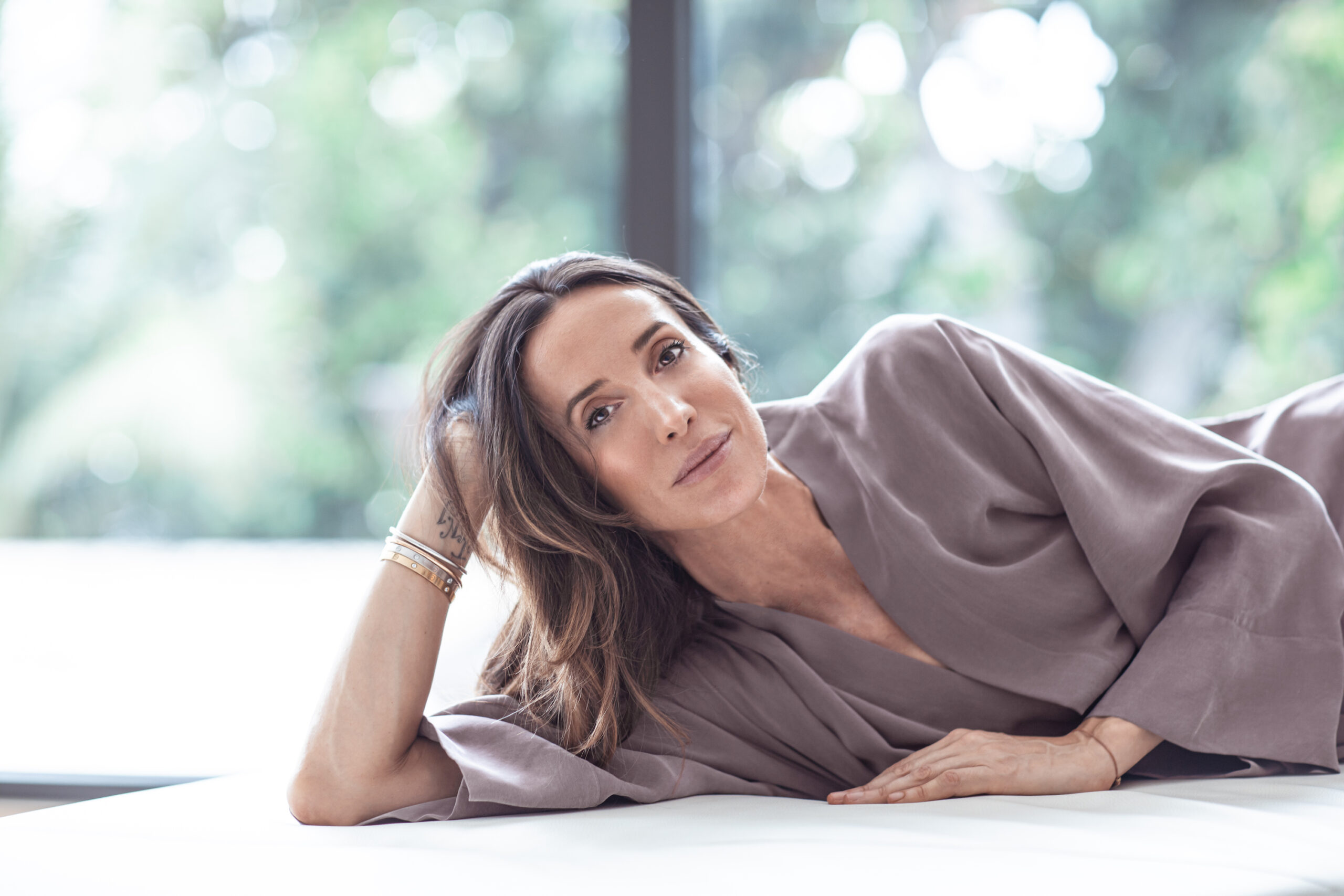 Bracco worked for a year and a half to bring bootstrapped NiLuu to market, and estimates she spent close to $200,000 on product development, branding and initial inventory as well as marketing to build NiLuu's online presence. Bracco is open to an omnichannel strategy for NiLuu with the appropriate retail partners, but won't be relying on physical retail for initial sales. The line will be sold on the brand's e-commerce website and through Instagram.
Bracco believes all the items in the initial collection will be strong sellers, but points to the pillowcases as a possible bestseller. Silk pillowcases have become haircare mainstays. NiLuu will expand its selection in 2021. Bracco is bullish on the future of ethically and sustainably made luxury items. She says, "This is the future. Sustainably, veganism is where the growth is, that's where the demand is. Even [for] really big brands like Gucci. [They're making] so many changes in their supply chain to adopt more sustainable practices. This is definitely where the luxury market is moving."