Ogee Stakes Out A Luxury Position In The Organic Beauty Segment
Whether due to craft, materials or distribution, luxury goods rise above other items. Ogee strives for its skincare products to be those rarefied offerings in the beauty marketplace by filling them with potent organic jojoba seed oil, selling them through a network of handpicked upscale stores and paying close attention to how they're produced. "The whole positioning of Ogee is luxury organics. We want to push the envelope of organic certification and clinical efficacy," says Abbott Stark, who founded the Burlington, Vt.-based brand with Mark Rice. Beauty Independent explored the rationale behind and substantiation of the brand's prestige positioning in a comprehensive conversation with Stark that covered funding, social media, pricing, ingredient supplies, retail strategy and future goals.
What were you doing before Ogee?
I've been in the beauty industry for quite a while now. Before Ogee, I was working behind the scenes for a company that was making products for some of the world's biggest brands. We had a lab of about 20 people that would make a prototype of a product, whether it be a lipstick, creaseless eyeshadow or foaming cleanser, and we'd take it to the marketing teams of global brands. I traveled all over the United States and Europe. While I was doing that, I was looking for the most interesting ingredients, products and claims at trade fairs to bring back and study in our lab. Even with a huge budget to buy all these products, I couldn't find effective skincare that was affordable and certified organic. Every time I thought I found a product that looked good, there might be a silicone, synthetic fragrance or chemical sunscreen in it. It seemed like there was a need in the market.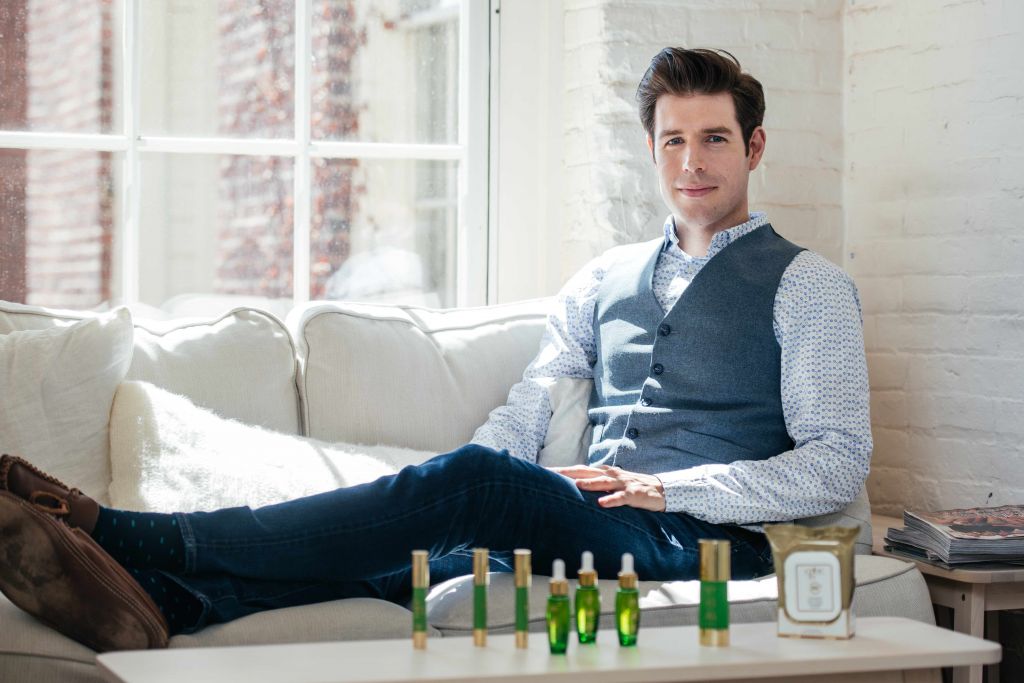 Why did you join forces with your business partner?
My business partner, Mark Rice, comes from luxury fashion. He owned a venture company [called Paine Webber International] in New York, and he was approached by the editors of Vogue, Anna Wintour and André Leon Talley. They said John Galliano is a wonderful designer, but he can't run a business. Mark managed that business until it was sold to LVMH and Galliano became the head designer for Dior. He then went on to be the original publisher of V Magazine. He had a luxury branding perspective, and I knew about product development and formulation. We met and decided to start Ogee.
How did you two meet?
We have a Vermont connection. Mark spent the first 18 years of his life in Korea. His parents were missionaries in the country. He came from there to attend Middlebury College in Vermont. His parents live in Vermont now. I'm from Vermont, and my parents live here. We met at a dinner party because when he was up here from New York.
Why is jojoba Ogee's hero ingredient?
In 2009 or so, there was a huge jojoba crop failure due to climate change. Jojoba is primarily grown in the United States and, because of the crop failure, there was a huge shortage of it. Jojoba is used pretty widely in the beauty industry. When you are in contract manufacturing sales, you deal in huge orders. We would get an order for a million pieces and ask, "Is there jojoba to make the order?" The answer back would be no. That was happening for product after product. That made me really curious about jojoba.
Jojoba oil is a liquid crystalline wax even though it's called jojoba oil. At the molecular level, it bio-mimics the oils that are the building blocks of skin and it's identical to sebum. Because of that, it has amazing skincare benefits that other oils don't have. It absorbs quickly, and it telegraphs a message to the skin cells to inspire moisturization for dry skin types or regulate oil production for acneic or combination skin types. It's an ancient remedy that's native to the American desert. It was supposedly used by Native Americans as a miracle oil because it has great wound healing and reparative properties.
We use jojoba native to the Sonoran Desert. We use only the first press of the seeds because it's been studied to show there's higher antioxidant content than raspberry seed and cranberry seed oils, which are oils with among the highest levels of antioxidants. It's GMO-free, pesticide-free, super effective and healthy.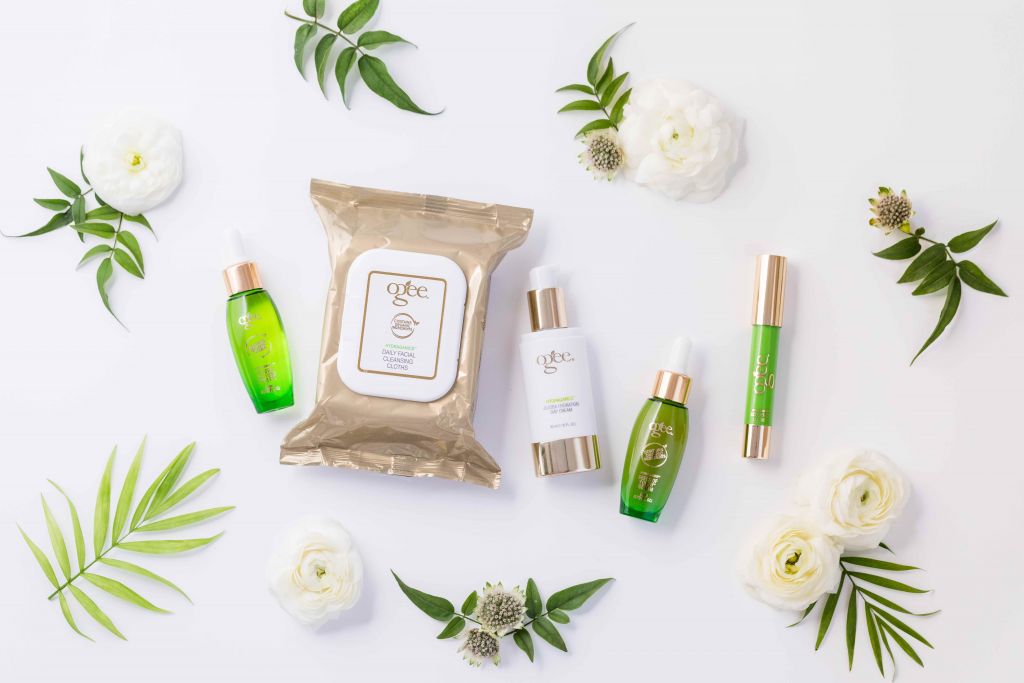 When did Ogee launch?
When we were working on the brand, we would get bottles of organic jojoba. We filled droppers with the organic jojoba, and sent it to our moms, sisters and friends. My sister, who had moved out to the West Coast, wrote me and said, "Send me more jojoba!" That's when I knew we were onto something. We launched with a small collection of products August 2016 at Indie Beauty Expo in New York. We had Cleanse, our daily facial cleansing cloths, Seeds of Youth Serum, Jojoba Restore Face Oil and Sculpted Lip Oil as a bonus product. We had a table in the back corner by the fire exit. People had no idea who we were. We had to beg people to talk to us.
Did the response to the brand vary from your expectations?
The market response has been an absolute instant love of our Sculpted Lip Oil. It's become a cult product and sells out instantly at some of our retailers. We can barely keep it in stock. It's a gateway product into the brand because it has a very high level of jojoba that makes it very balmy and smooth. It's richly conditioning for lips and can be almost used like a primer or gloss stick. We are looking at ways to build on that franchise to do more with the Sculpted Lip Oil.
We've been developing a steady audience for the Jojoba Restore Face Oil and Seeds of Youth Serum. Those are more expensive products. Our Cleanse cleansing cloths is an entry-level product to the brand because it's $20, and it's hard to find good, affordable makeup-removing face wipes in the marketplace that condition the skin while they cleanse. They have fruit- and sugar-derived AHAs that stimulate cell turnover and enhance the skin's radiance. We are also utilizing edelweiss plant stem cells that have been shown to reduce wrinkles in 22 days in clinical studies, and hyaluronic acid with a low molecular weight that's able to penetrate the skin and stimulate collagen production.
What was Ogee's distribution strategy at the outset?
Our strategy was really to work within the prestige luxury segment with a lot of independent shops, and we've done that. We are in about 80 high-end independently-owned shops nationwide. They tend to be in close contact with their customers and are themselves lovers of the products. They assess everything they're going to carry to make sure products are unique and align with their values. We are seeing more and more of those shops looking for natural and organic products. When I go into a new store today to see if they want to carry Ogee, one of the first things I ask is, "Are your customers looking for natural and organic products?" About 95% say yes.
Ogee is available on Amazon. How does that affect its brick-and-mortar distribution?
With Amazon, we wanted it to complement our brick-and-mortar and not detract from it. It's a way of building name recognition. We keep our pricing on Amazon firmly in line with our retail pricing, and that retail pricing is set across the board. We won't undercut our brick-and-mortar partners, and our brick-and-mortar partners also tend to get special promotions that aren't available through Amazon. For Christmas, they had an organic cotton beauty bag that was a gift with purchase. We love doing events with our retailers. We will do mini Ogee facials with great local facialists. We do different kinds of samples for retailers. It's so much easier to experience the products at retail.
How much of Ogee's business is direct-to-consumer versus retail?
It's pretty evenly split between brick-and-mortar — or indie shops — and e-commerce. We get the best feedback from and have the most fun working with our retail partners. The most authentic activities we do are at retail interacting one-on-one with customers.
How did you settle on Ogee's price range of $20 to $79?
We tried to offer as much value as possible in a segment of the market in which the products are treats for some customers. Jojoba, which was at one time taken for granted, is one of the most high-end, expensive oils available. We have learned that the first press and the grade makes such a difference. That makes it even more precious, but I think people are willing to invest in a better grade.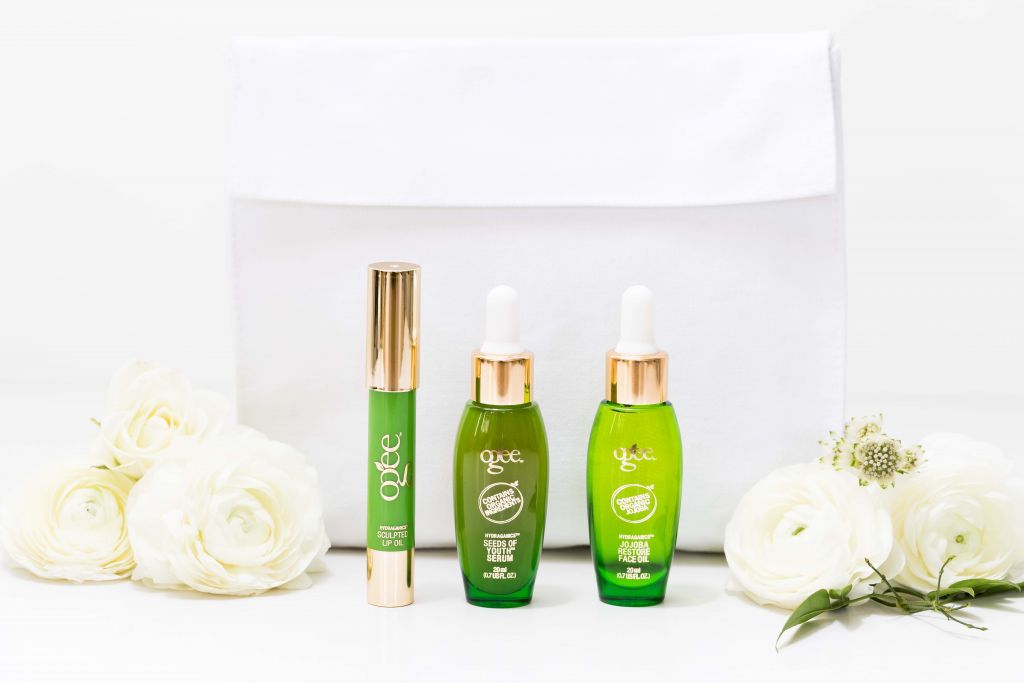 Do you worry about the long-term supplies of Ogee's ingredients?
That's a very interesting question for all indie brands. We take so much care in sourcing our ingredients and in the way we make the products. Customers love that about us, and the adherence to our values is going to fuel our growth. Ogee is in the process of becoming a certified B Corp to really embed those values. We focus on sustainability, and the fair and equal treatment of our employees in our corporate structure. We give a percentage of our sales to the Organic Farming Research Foundation to increase the availability of organic crops that can be used to make cosmetic ingredients. The organization helps improve the efficiency of organic farming and brings more resources to it.
Ogee closed a $1 million round of financing last year. Why did you seek investment?
We sought investment to be able to double down on the luxury element of our product and to continue to get the word out about it. We are in indie stores throughout the country, but they need help to sell the products. For some stores, we have done online advertising campaigns in their neighborhoods. When we do events in stores, we support those with online advertising. We have tried to share the investment that the stores are making in the brand when they bring it in.
How is the brand performing?
The brand is achieving some of our goals. We did IBE in New York last year, and we did IBE in L.A. this year. Between those two shows, our team noticed a huge difference in customer recognition. We had people come to our space saying, "I've seen Ogee on social media. I've heard so much about your Sculpted Lip Oil. Can I get some?" We actually sold out of the Sculpted Lip Oil. It's great to have that level of excitement. We've doubled the business from where we were at this time last year, and we are experiencing double-digit growth on a monthly basis.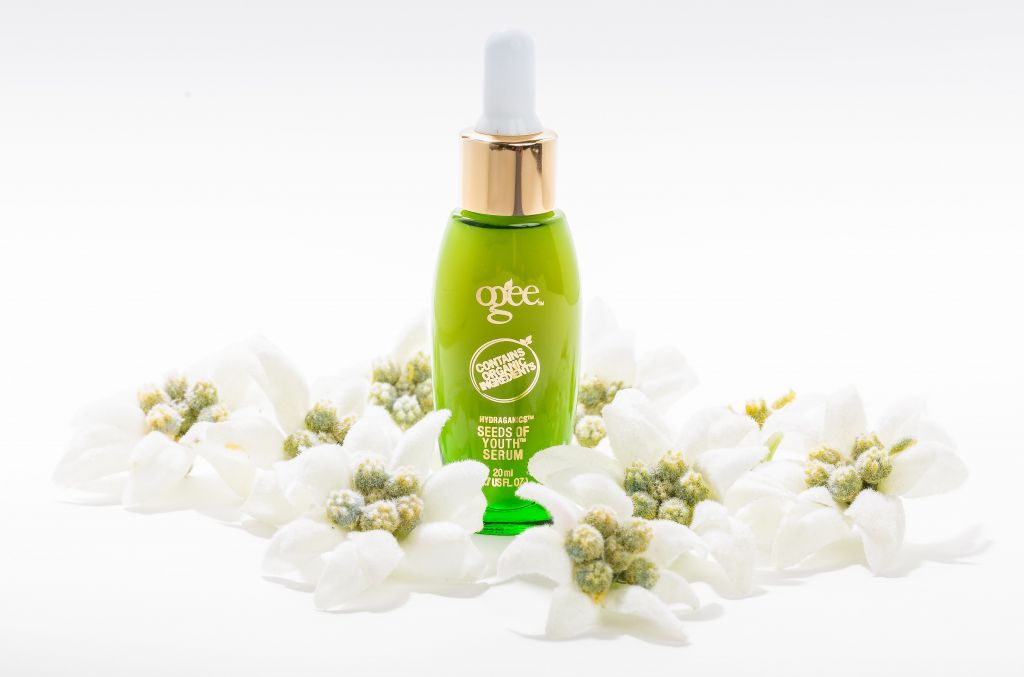 What are additional goals Ogee has achieved?
We continue to find new indie shops wanting to carry our products. We wanted to launch more products, and we launched the climate-adaptive Jojoba Hydration Day Cream late last year, which has been getting a great reception. We have more products in the works that are either loaded with jojoba or capitalize on our bestsellers like the Sculpted Lip Oil. We will be adding tints to the Sculpted Lip Oil in the spring. It takes a long time for the products to be certified organic. Our third-party certifier looks at every ingredient from the field to the package. It's very rigorous to ensure there are no GMOs and no synthetic ingredients such as fragrances, dyes or silicones.
What tactic have you pursued to successfully break through the beauty clutter?
At its heart, Ogee is uniquely positioned because we are organic certified. When you walk down the aisles at IBE, you don't really see that many brands with the organic seal on their products, and that's a core value of ours. Each brand has to recognize and extol their point of difference, and that's a very important point of difference of ours.
Do you think organic certification sways consumer purchasing decisions?
We have done proprietary research on how our customer is thinking about our products. There is a hierarchy in the ways customers make decisions. Some of the initial decision-making is done superficially. How does a product look? How does it smell? How does it feel? Then, consumers look at secondary elements. If they're enticed to pick up a product, many of them flip it over and look at the ingredients and claims to see if it's tested on animals and certified organic. Those are must-meet criteria after those first superficial connections are made.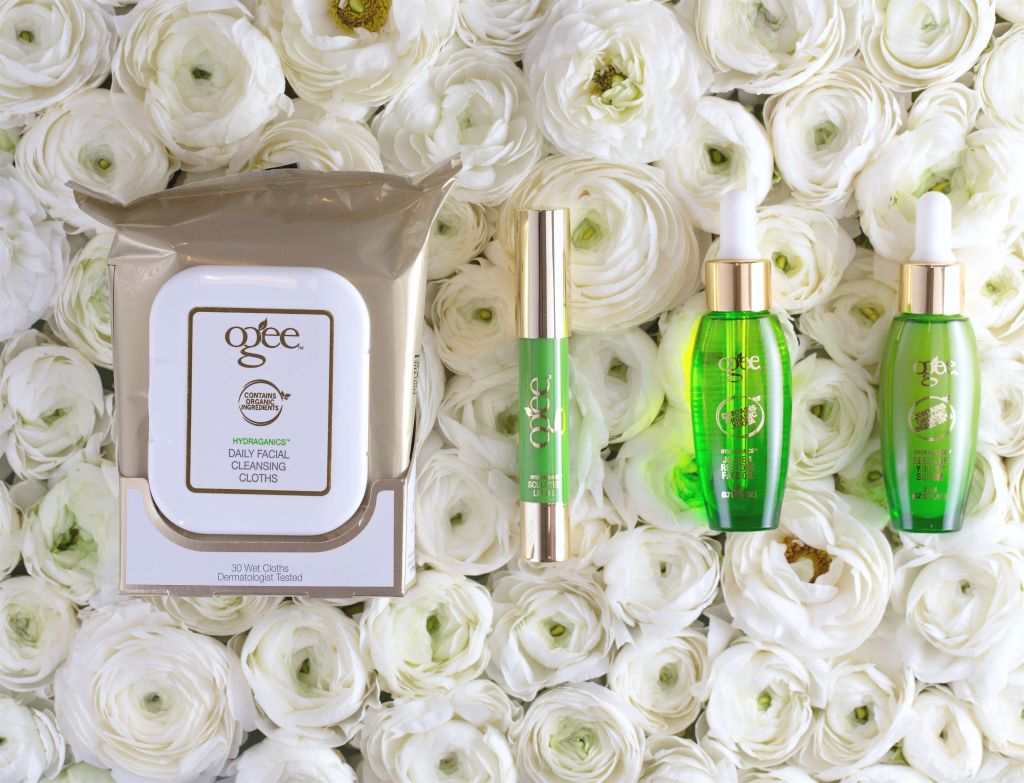 What business trends to you believe will affect the organic and natural beauty segment?
There continues to be a better understanding from customers and retailers about what it really means to be certified organic versus merely natural. Organic really has value. From a brand perspective, more and more ingredients are being produced naturally without GMOs, so we can make better and better products. It's important to stay cutting-edge.
What's Ogee's approach to social media?
Social media is really a passion at Ogee. We are on social media constantly. Some of our biggest fans have come from Instagram. We are on Instagram day and night engaging with followers. On Instagram and particularly on Facebook, we do a lot of customer service. We work to be as responsive as possible. We are adding text messaging to stay in constant communication with our customers. People want to stay in touch with indie brands and, many times, it's the founder who's in touch with the people contacting those brands. It's very intimate, and that's part of the secret to our success on social media.
What tweaks have you made to Ogee?
We had heard a lot about the subscription model and the success of it. We had seen other brands doing free trial. We experimented with free trial. It created a lot of consumer interest, but no matter how clearly we spelled out the fact that the free trial was actually a subscription, people had a hard time understanding that. It was still confusing, and it was creating an experience that was less than ideal. We have now changed that and started a subscribe-and-save offer on the site, which people have just begun signing up for. It's 10% off to be enrolled in auto shipment and the shopper picks the terms. They can decide if they want to receive product monthly, every six weeks, etc. It's much clearer, and it's been really popular so far.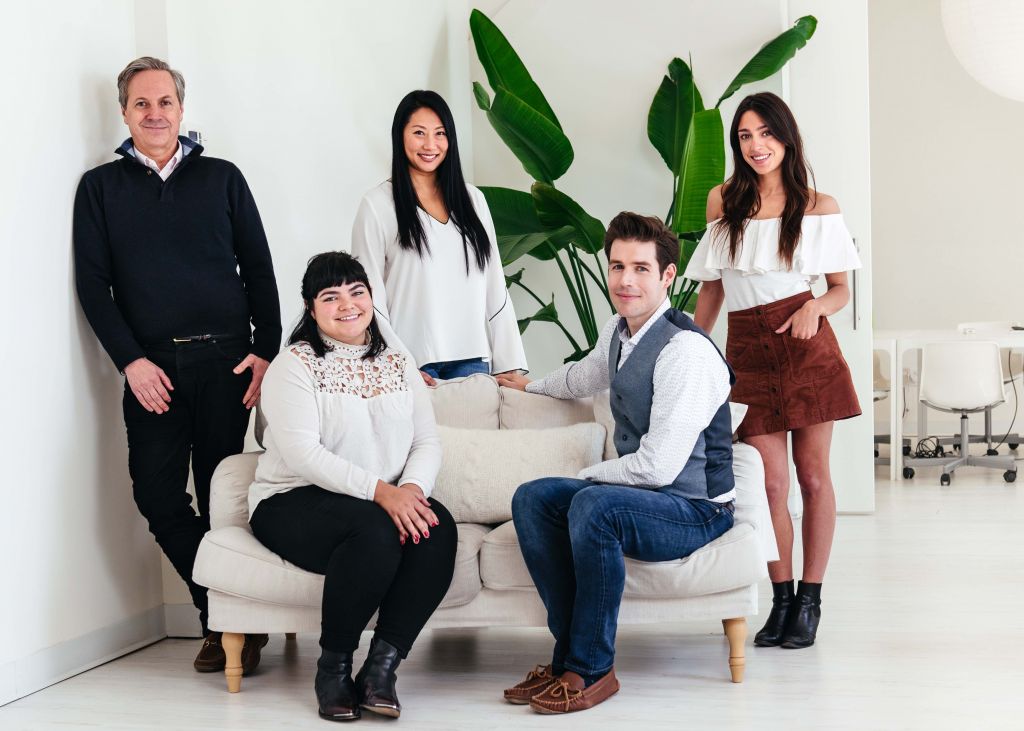 What are Ogee's offices like?
In general, Vermont is a really powerful launching pad for an organic brand. There's such a strong connection here between food and the source of food. Vermont has been a leader in non-GMO labeling. Our concern for the purity of what we are consuming is very high. That's one of the reasons a company like Ben & Jerry's has been so successful here. Ogee is in an old building from the late 1800s. It was a natural remedy and tincture factory called The Wells Richardson Company. It has thick wood post-and-beam construction and giant windows. Everything is white. There are white floors, ceilings and walls. The old elevator shaft is a corner nook where we have a white couch. The office reflects the visual identity of the brand, and the brand reflects the visual identity of the office. We try to have continuity in everything we do whether it's making clean formulas, having a beautifully clean office or a bright aesthetic on Instagram.
Where do you hope Ogee is five years from now?
Five years from now, I see Ogee working with an expanded, but still very focused group of retailers. I see us having an incredibly robust social media community with hundreds of thousands of followers. I see us giving back tons of money to the Organic Farming Research Foundation and other charities that align with our values. Our team is going to expand, and I see us doing great things with our HR polices to offer a really great work week – we have a 35-hour work week today – and maternity leave. We want to be the best little business we can be for the community at large.