Olika Co-Founder Jessica Postiglione Is Out To Make Fiber Supplements Elegant And Eco-Friendly With New Brand Bonny
As co-founder and former CEO of Olika, Jessica Postiglione played a role in reimagining hand sanitizers for modern shoppers. Now, she's back on the consumer packaged goods startup scene attempting to do the same for fiber supplements.
Postiglione's new brand is Bonny, which intends to rejigger a fiber category that's been dominated by orange-flavored Metamucil in giant containers with a stylish and sustainable approach. It's launched with three fiber supplement varieties—Extremely Unflavored, Chocolate Hazelnut Dream and Vanilla Berry Bliss—housed in recyclable aluminum tins with Forest Stewardship Council-certified paper labels. They're priced at $34 each or $90 for the trio at an 11% discount.
"Pre-COVID, if you were out for cocktails, fiber usage is not something you would talk to your friends about. A lot of people are taking fiber, but they're not sharing what works for them," says Postiglione. "There's a perception that it's a stale category and not something fun to talk about, and it's because fiber hasn't been presented in an elegant way so people talk about it."
Bonny isn't alone in aiming to alter the perception of fiber. In a supplement segment that went big on adaptogens, it's shaping up to be a budding area of intrigue. Bellway is another recent entrant. It raised $2 million last year to draw gen Z and millennial consumers into the fiber realm. Ingestible brands with beauty crossover such as Love Wellness and Hum Nutrition offer fiber products, too.
Emerging brands are eyeing a fiber sector on the upswing. According to MarketsandMarkets Inc., the dietary fibers market was valued at $5.3 billion in 2020 and is projected to accelerate at an annual compound growth rate of 12.5% to reach $9.6 billion in 2025. The brands believe they can better speak to younger consumers inclined to health and wellness who may not realize they're fiber-deficient. It's recommended adults intake 25 to 30 grams of fiber daily. Americans average 15 grams a day. Fiber or parts of plants that can't be digested help people stay regular and improve blood sugar levels.
"It basically acts as a broom to your gut. It's not just about going to the bathroom. It can lower bad cholesterol, and there's the beauty angle of healthy looking nails, skin and hair. One of our goals is to educate people on the power of fiber. It's really about a health change," says Postiglione, noting Bonny is pursuing influencers and paid social media in its education efforts. "Let's get more people interested in taking fiber. It's hard to eat that much fiber on a daily basis, and the supplements out there aren't a great experience, so you are not going to take them daily if you don't like them."
"I wanted to create a drink that people love, not a quote unquote fiber drink that everyone loves."
Postiglione's journey to Bonny began with a health change. As the pandemic took root last year, she hopped on a Peloton, and eliminated sugar and alcohol from her diet. She even downloaded an app to monitor her nutrition, and it informed her she wasn't getting enough fiber. That revelation caused Postiglione to go down a Google rabbit hole researching fiber supplements for women. She tried a few and was disappointed by their ingredients and materials.
"What I found discouraging was the market leaders are all in plastic tubs. I looked at the ingredients, and they weren't clean at all. They have artificial flavors, sugars and aspartame, and they tasted bad to me," says Postiglione. "Since I had built startups before, I was like, 'Maybe this is my next company.' I could actually create a fiber supplement that people look forward to. I wanted to create a drink that people love, not a quote unquote fiber drink that everyone loves. That's how it started."
She points out that what distinguishes Bonny's supplements is they have four to five types of fiber, specifically chia seed, chicory root, psyllium, guar gum and xanthan gum, compared to the two to three types many predecessor brands have in their fiber supplements. She also mentions that Bonny's fiber supplements have 7 to 8 grams per serving while competitor brands typically have 2 to 3 grams per serving. Bonny's supplements are sweetened with stevia leaf and monk fruit. They can be combined with various liquids—water, milk, juice, coffee and tea—and put into baked treats.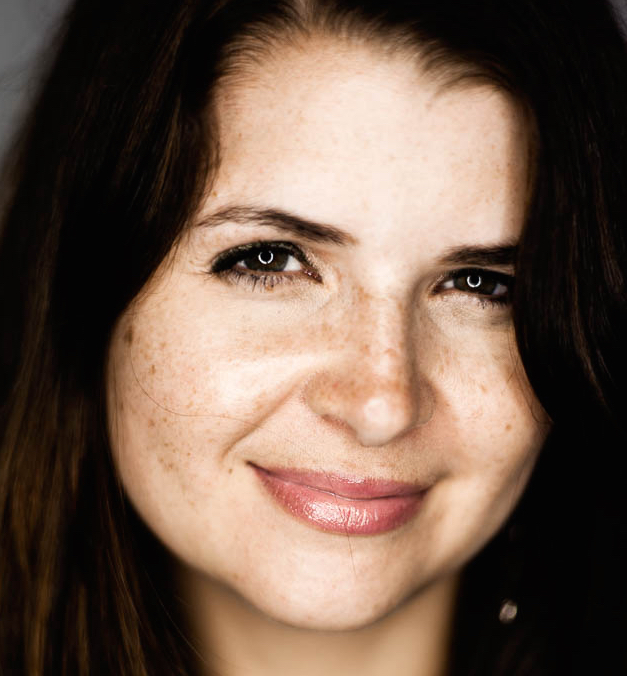 At the outset, Bonny is concentrating on direct-to-consumer distribution. Postiglione has experience building an omnichannel presence, and guided Olika into the retailers Neiman Marcus, Riley Rose, The Detox Market and Target. At the moment, she feels DTC is the best platform for Bonny in a pandemic environment characterized by consumers willing to experiment with brands that aren't in retail settings. For its merchandise, Bonny is sticking to fiber for the foreseeable future, and plans to diversify its flavor and product format portfolio.
Postiglione declined to discuss a first-year sales target for self-funded Bonny, which is named for the Scottish word for "beautiful." "We are super lean and super scrappy, and we are doing everything that we can to focus on profitability from day one," she says. "I learned how to code to do this. I looked at taking on developers, and they are very expensive. So, I said, 'You know what, maybe I can do this myself.' Bonny is a labor of love."