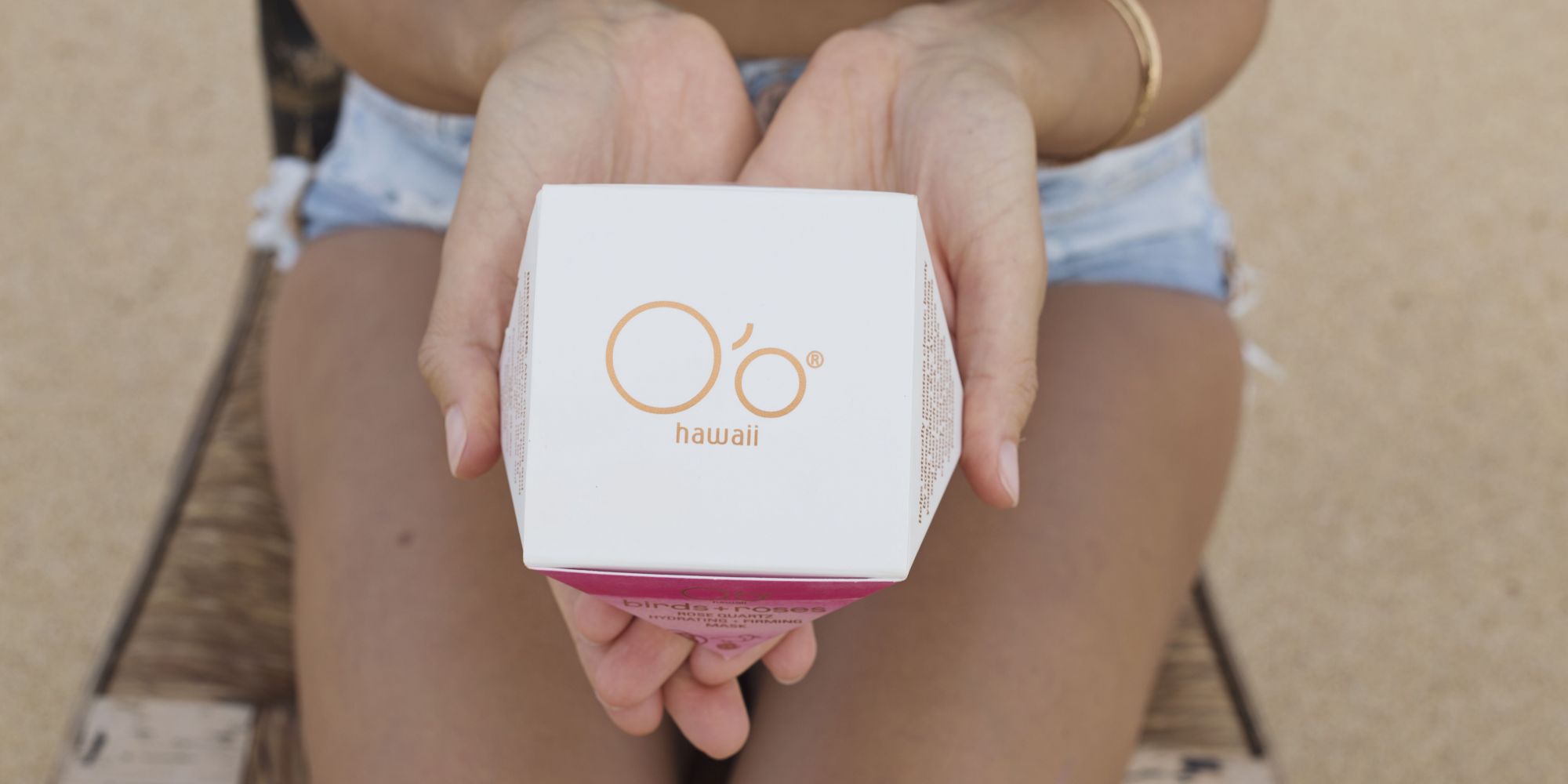 Holly Harding Returns To Beauty With High-End Brand O'o Hawaii And A Healthy Approach
If you had a second crack at a beauty business, what would you do differently?
Holly Harding is attempting not to let professional aspirations diminish her wellbeing as she embarks on O'o Hawaii, a premium skincare brand launching April 15 that's the former owner of Bubble Shack Hawaii's sophomore act in the beauty industry. In the two years between selling her former company and introducing the new one, she became an integrative nutrition coach, and vowed to make business complementary to her body and mind.
"When we sold Bubble Shack, 400 retailers carried our products. We had 30 employees. We did all of the manufacturing, sales and distribution. It was a real grind. For the first five years of the business, I don't think we took a day off. We worked crazy hours and drove ourselves into the ground. At one point, I looked at myself and thought, 'Wow, I've put on 30 pounds,'" says Harding, who helmed Bubble Shack Hawaii for a decade. "I went on a quest to get myself in shape. I kept the weight off and became really passionate about living a healthy lifestyle. The more I started going in that direction, the more I wanted to have balance in life."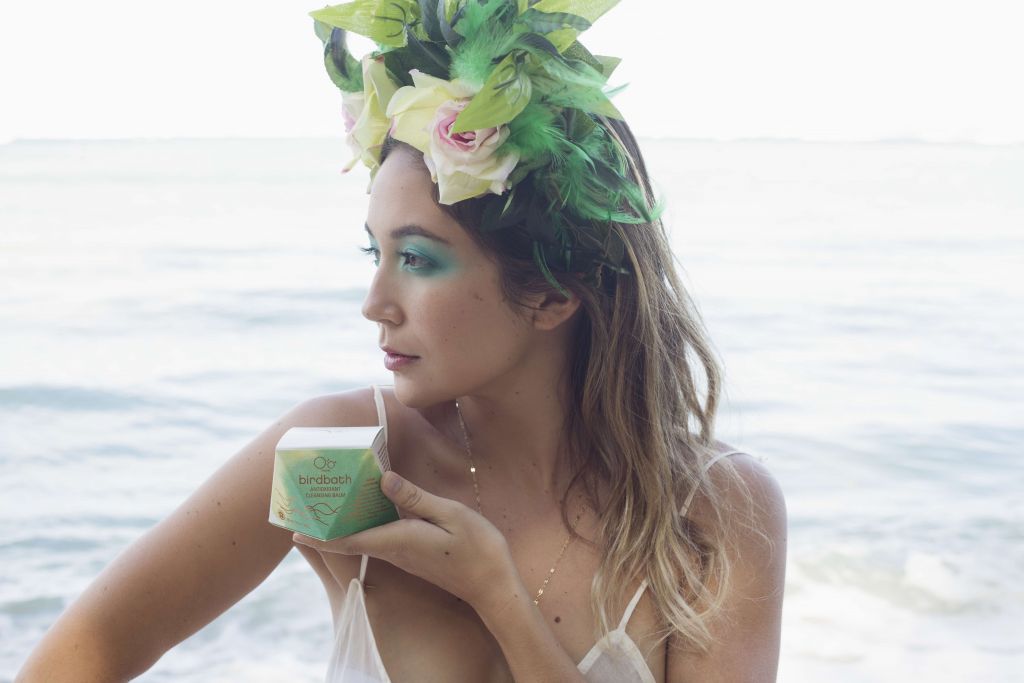 To attain work-life balance while getting O'o Hawaii off the ground, she's opted to not take on as much of the labor involved as she did at Bubble Shack. Instead of keeping manufacturing in-house, O'o Hawaii is turning to a lab in California to handle it. The brand ships ingredients from Hawaii to the factory to place in products. And Harding isn't chasing hundreds and hundreds retail doors to grow O'o Hawaii. The brand is focused on direct-to-consumer distribution and select prestige stores.
"My goal with this is not to have every retailer under the sun buy our products, which was the strategy with the last company. We had such low-price points that we had to have many accounts to make the business work. We were working with big-box retailers that wanted to churn and burn the product and get it for as cheap as they could," says Harding. "I want to keep the integrity of the product. If you get to a point where your margins are so low, you start to look for ways to lower the cost, and I never want to do that with this product. So, finding the right retailers is important."
O'o Hawaii's products are priced from $80 to $130. The initial assortment spans seven topical offerings, a Gua Sha tool and an oral supplement called Hawaii Superfood Beauty Boost. Golden Nectar, a brightening and firming serum loaded with ferulic acid, vitamin c, pineapple enzymes and a kelp blend, is a standout item. Another possible bestseller is the antioxidant cleansing balm Bird Bath. "I don't think I will ever go back to a liquid cleanser. The balm is so moisturizing, and you can leave it on your face as a mask," says Harding. "It's a fun way to cleanse, and you can still use your Clarisonic with it, a big thing for me. I use my Clarisonic every day."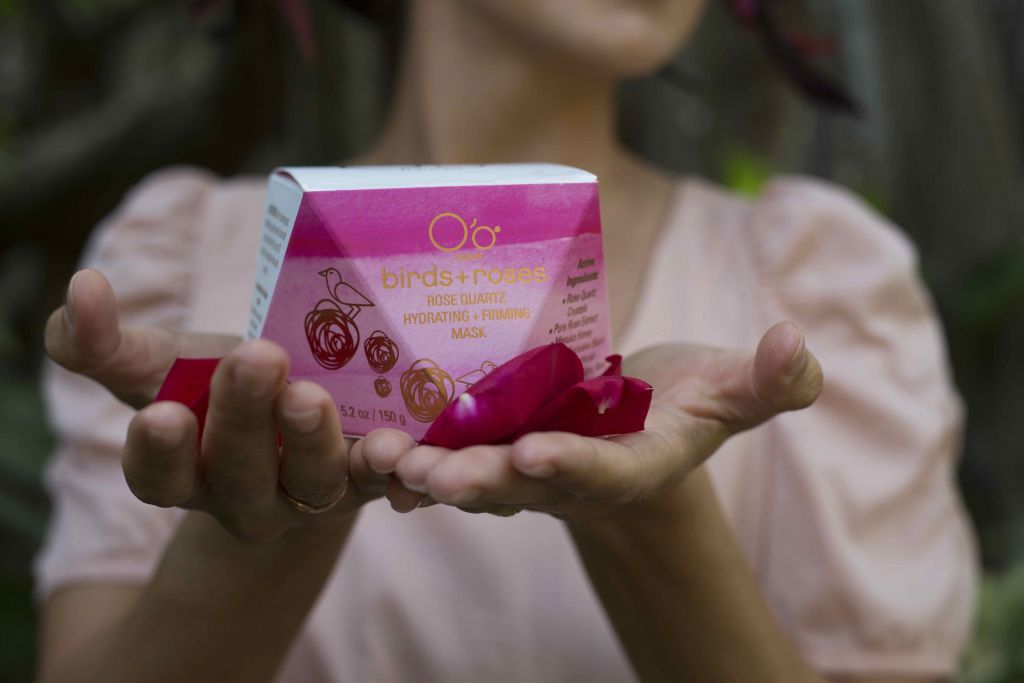 The bird-related product names stem from the brand's reference to ōʻō, an extinct bird that once populated Hawaii. For the products, O'o Hawaii relies on an array of Hawaiian plants and nuts that are alive and well such as Hawaiian spirulina, coffeeberry, noni, kukui and macadamia nuts. The formulas are loaded with natural ingredients that are frequently organic and don't have GMOs. They're also infused with rose quartz and sapphire crystals for healing and anti-aging benefits.
Harding was careful not to give O'o Hawaii a kitschy Hawaiian feel. Designed with the Los Angeles firm Luko Designs, the intricate and colorful exterior packaging is inspired by Japanese origami. Harding is conscious about making O'o Hawaii appeal to Japan, a country that has a close relationship with Hawaii and was important for Bubble Shack Hawaii. O'o Hawaii's brand imagery features a creative take on the bird theme with women in elaborate headdresses. "It's not the typical hibiscus flowers and plumeria you see with Hawaiian brands. It's definitely more artsy," notes Harding.
The target customers for O'o Hawaii are women aged 25- to 54-years-old interested in wellness. Harding explains, though, that customer demographics can ultimately be different than might be anticipated. "With Bubble Shack, I envisioned it as the Roxy brand of the bath and body world. All of my marketing was super girlish, but, when I look back at who was really buying the products, it was 50-year-old women," she recounts. "I think it's because everyone loves youth and wants to be youthful."
O'o Hawaii wasn't a bargain to bring to fruition. Harding estimates $270,000 has been invested in it so far, and she's planning to shell out $10,000 monthly on digital advertising to catapult the brand's online sales. Much of the money has been dedicated to amassing an inventory stockpile of 5,000 units of each product. The investment will be worthwhile if O'o Hawaii reaches its revenue goal. Harding projects it could generate $500,000 in its initial year on the market.
"When you start a business from scratch with $50, you are constantly looking for where the next dollar is going to come from to buy more product and pay yourself. It's really stressful to figure out where you are going to make the money for the products, your employees and taxes. Now, we have enough so we don't have to worry for a while about having to do more packaging runs," says Harding. "With this brand, we have the A-team from the beginning instead of just trying to find anyone to help. I'm able to use the talents that I know are my talents and give other people the things I'm not as good at and don't give me joy. I really need that balance in life in order to be my best self."