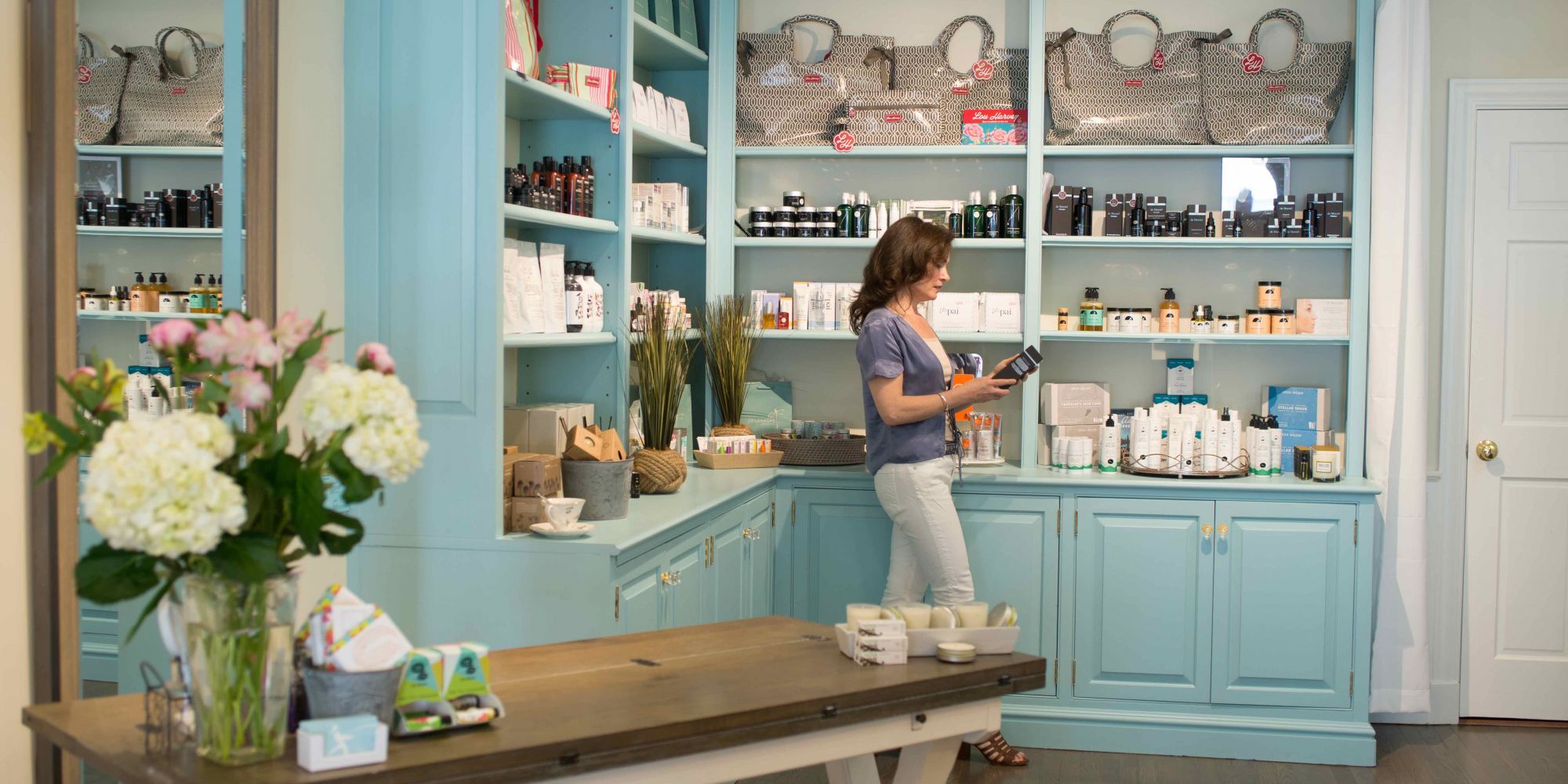 Orgánachs Farm To Skin Proves Natural Beauty Products Aren't Only For New Yorkers And Angelenos
Signs of natural beauty stretching from niche to mainstream are popping up in town after town in this country. Westport, Conn., is case in point. The affluent community outside of New York City got its own clean beauty store when travel retail veteran Siobhan McKinley opened Orgánachs Farm To Skin in March 2016. "I had become really passionate about letting women know that green beauty brands were available because no one knew about them where I was from. Unless you happen to be going into New York City and are really into organic skincare, you weren't going to find them at a store," she says. "I really love informing women that there are many choices that are going to give them better results than they are used to." More than a year since its opening, Orgánachs Farm To Skin is building a local reputation and sales by bringing a personalized, neighborhood touch to natural beauty retailing. Beauty Independent caught up with McKinley to discuss her store's clientele, the spread of clean beauty, customer service and good communication.
What has your career path been like?
I'm a former cosmetics executive in the travel retail industry. I was in that industry for over 14 years. I always envisioned myself discovering brands and wanted to import brands from Europe that weren't readily available in the U.S. Originally, I didn't know it was going to be skincare. I was working in conventional beauty, but I was living a very organic life. I came across the book Not Just A Pretty Face, and that really opened my eyes to the toxicity in the conventional world. It became one of those lightbulb moments that you hear people have. I literally threw everything out that was in my bathroom. I was shocked at the lack of regulation by the F.D.A. I thought, "How could this happen?" Predominantly, these products are used by women, so I felt there was injustice, and I felt very betrayed by companies and the government. I felt there had to be a healthy alternative. I started my search in Ireland because that's where my family is from. From there, I found brands and started to educate myself on ingredients. I decided to find out what's here in the U.S. Once I started to find amazing brands with amazing formulators, efficacy and authenticity, I was so impressed. I felt everybody should know about them. That led me to the idea of bringing them to my community. I discovered none of the brands were available in Connecticut. It was a very overlooked market. I like to say I'm leading the way for green beauty in Connecticut.
Why did you decide to open Orgánachs Farm To Skin in Westport?
It's a real shopping destination, and it caters to a very savvy, educated consumer, one that's motivated by healthy living. The community is based on people who commute to New York, but also people from Manhattan who rent homes in Westport. So, the demographic would relate to what I was going to do. Orgánachs Farm To Skin is a little 650-square-foot boutique. When I saw the lease sign in the window of the space, I contacted the broker the next day. As soon as I walked in, I knew it was for me. It was the right size, and it felt like the right location because it was downtown. The visibility was great. It's not tucked away. It's right on the road, so people can see it. I like the old building it's in. It has a lot of charm.
What's the core mission of Orgánachs Farm To Skin?
My core mission is to inform women that there are exceptional, healthier alternatives when it comes to skincare and cosmetics that are high-performing and results-driven. They don't have to go to New York City to get them anymore.
How do you come across new brands?
First, I discovered them through my own research. The stories behind the brands were very important to me. I wanted to know what led the founders to creating their brands. I also wanted to see what people were saying about them. I read a lot of reviews and testimonials. Then, I tried to find what I could in person to look, feel and test the products. I went to many green beauty stores to see what their concepts were like. From that point, I wanted to see where these brands were selling, and none of them were in Connecticut.
How many brands does Organáchs Farm To Skin carry today, and what are some bestselling brands?
Around 25 brands. The number-one brand is a spa brand called Voya that created the original organic seaweed product. It's a family business based in Ireland, and I brought it into the store because of my background. Other great sellers are de Mamiel and Kjaer Weis.
How do you prefer brands pursue your store?
When brands pursue me, I ask them to send samples I can test. I'm a big reader of ingredient lists, and it's really important to me what the ingredients are. I have very strict requirements for brands I can and cannot bring in. Propylene glycol and all the usual nasties have to be out of the formulas. I make sure I research the products and try to experience them.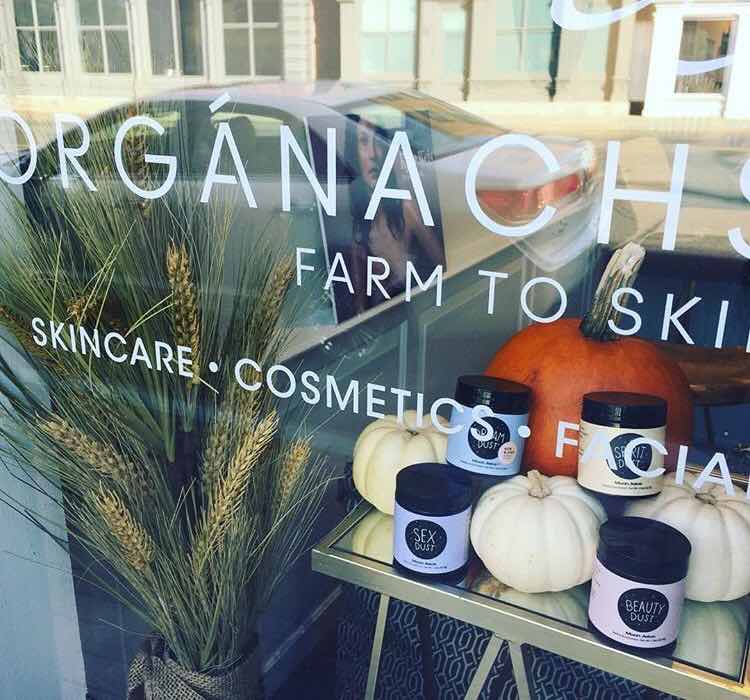 What's key to a brand developing a long-term relationship with Orgánachs Farm To Skin?
Definitely, support and that support comes in many forms: training, providing sampling and marketing materials, in-store visits and personal appearances. Launching a brand in a new market takes a tremendous effort. If you look at the green beauty stores throughout the United States, they are predominantly in big cities. It requires support to launch here.
What have you found the brands that have launched most successful with you have done?
Communicate in a very responsive way, and ship fairly quickly. It's a problem when brands don't ship in a timely manner or provide sampling, marketing materials and come for store visits. Keeping in contact with me is important because it keeps your brand high profile. I used to be on the account side in travel retail, so I know what it takes for a brand to perform well in someone's store.
What is your minimum order quantity?
The minimums vary. Some brands are 300; some are 500, and some are 1,000.
What are your discounting tactics?
I don't like to discount because I don't want the consumer to expect the discounts are always going to be there. These formulators work very hard and their cost of ingredients is high. I don't think there's a lot of room for discounting. I would prefer to give a customer a gift rather than discount.
What is a change in the store you've made since its launch?
When I founded the store, I didn't intend to do facial services, but the store lent itself to that, and people were asking for them. I've hired an aesthetican to do them. There is a curtained-off area that has private bathroom that I call my beauty cocoon. We do facials from Voya, Dr. Alkaitis and de Mamiel, and we will be offering a May Lindstrom facial. We customize facials. A woman came in the other day wanting one from the Uma line. It's a great way to experience the brands. They're so new to the market, and they get to understand how good they feel.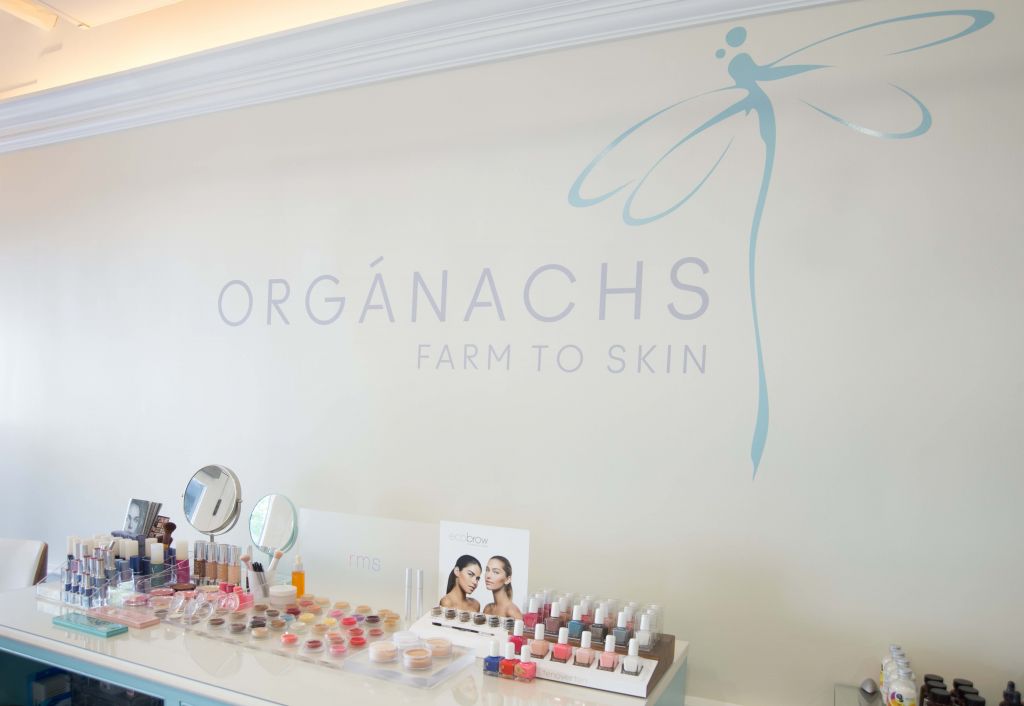 What's the customer profile at Orgánachs Farm To Skin?
I have two types of customers. One type is someone who is already aware of these organic brands and is happy to find them locally. The other type is the person who didn't know about these brands at all, but wants to make a switch because they're already living as healthily as possible. They're working out and eating organic foods, and this is the next step for them to take an overall holistic approach.
What's the entry-level product for a new green beauty customer at your store?
I try to ease people into it because it can be overwhelming. I always say, "Start with the one thing you use the most of." Perhaps it is a moisturizer or cleanser. The brand will really depend on their skin type and budget.
What's been the most surprising aspect of opening Orgánachs Farm To Skin?
Honestly, I thought people would be more in the know about high-performing skincare than they are. I think that's because of where I am. I'm not in the city. And, because these brands weren't available in Connecticut before, they weren't seeing them. Since I've opened, the organic beauty industry has skyrocketed, and there's been a surge of awareness, which has really helped me. People are reading more articles about it and seeing more brands. The brands I carry are being featured and talked about more.
Where do you think natural beauty is headed?
It's going to continue to grow, and my sense is it will become more prevalent in major department stores. I have to keep differentiating myself from those department stores and offering something that people don't get in the department stores. I prefer to carry products that aren't in the bigger stores. If I already carry the product, however, I'm not going to say I don't want it anymore because I've already created customer loyalty. I have a very high percentage of return customers.
The name of your store has the word "farm" in it. Do you care about where ingredients come from?
The word "Orgánachs" is the Gaelic spelling for organic, and "Farm To Skin" is my tagline. I wanted people to know that a lot of times the ingredients are sourced locally where the formulators are or, if they are not sourced locally, they are being impeccably sourced from places that are known to have high-quality ingredients. Voya sustainably harvests seaweed off of the coast of Ireland.
How do you merchandise the store?
It was really important to me to arrange the merchandise by brand. Every brand has its own story, and I think it makes an impactful presentation when the brand is together and not broken up into categories like skincare or haircare or by product. It's also less confusing when people see what the brand has to offer in its entirety, and the great thing about these brands is that people can pick and choose from them.
You opened Orgánachs Farm To Skin just as the retail segment was going through a rough period. What is your stance on the relevance of physical retail?
Buying online is great for convenience, but, if people have a choice, they want to try the brands in person. At the store, it was really important for the space to provide a very calming experience, but, at the same time, be informative and fun. I want to give people personalized attention. I think people would say they get a lot of personalized attention here, and you don't get that online.
What is your approach to customer service?
My approach to is find out what people's needs are and ask them if there's more information that they would like to be shared with them. Some people just want to discover and try things on their own, but, more often than not, people want information and to be educated about the brands. I have the nicest, most supportive customer base. I have so many women customers who are genuinely happy for me. So, that's been a very pleasant experience.
Is there a need your customers have that you didn't anticipate?
The number of women undergoing or who have undergone breast cancer treatment who come into my store is surprising. It's been very rewarding to help them. I had an 83-year-old woman come in the other day looking for a clean beauty product for her daughter who has stage three breast cancer. I had the loveliest conversation with her, and she was thrilled to find things for her daughter. When she left the store, she said, "I hope you get to do this for as long as you want." It was very moving.
What's a goal you have going forward for Orgánachs Farm To Skin?
I envision a larger space, so I can accommodate more people for events. I really like having events, and customers appreciate them. I've had transcendental meditation speakers come, brand founders come, and acupressure facial demonstrations.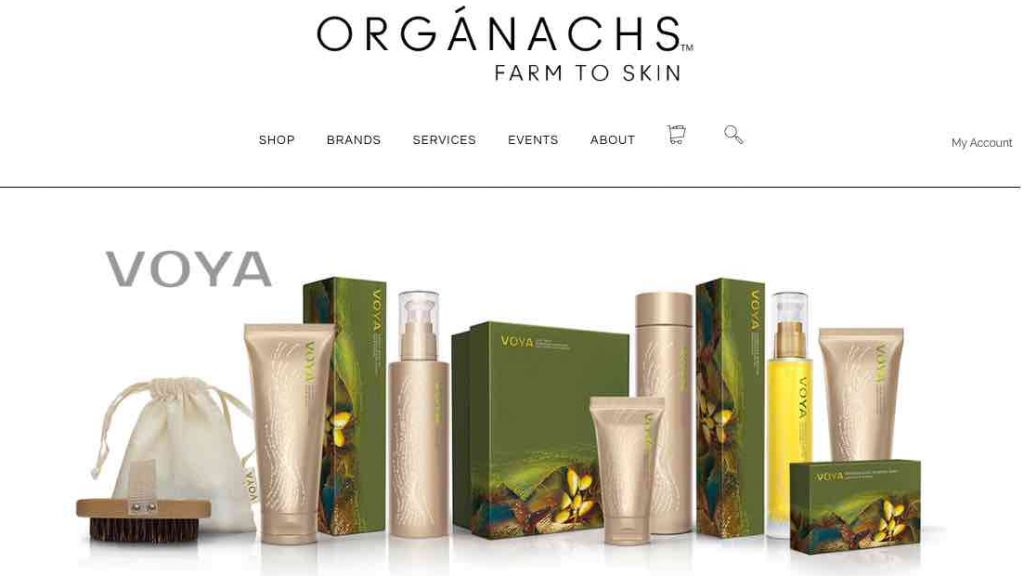 How has business been?
The business has done unexpectedly well. It's grown steadily since I've opened, and it's up 20% this year from last year. I had no idea how it would take off. I just knew I was determined to make it work. Out of sheer perseverance and tenacity, it has succeeded. It was really a leap because none of these brands were in the market. It has taken a tremendous amount of effort to get the word out that the store is here, and the brands are available.