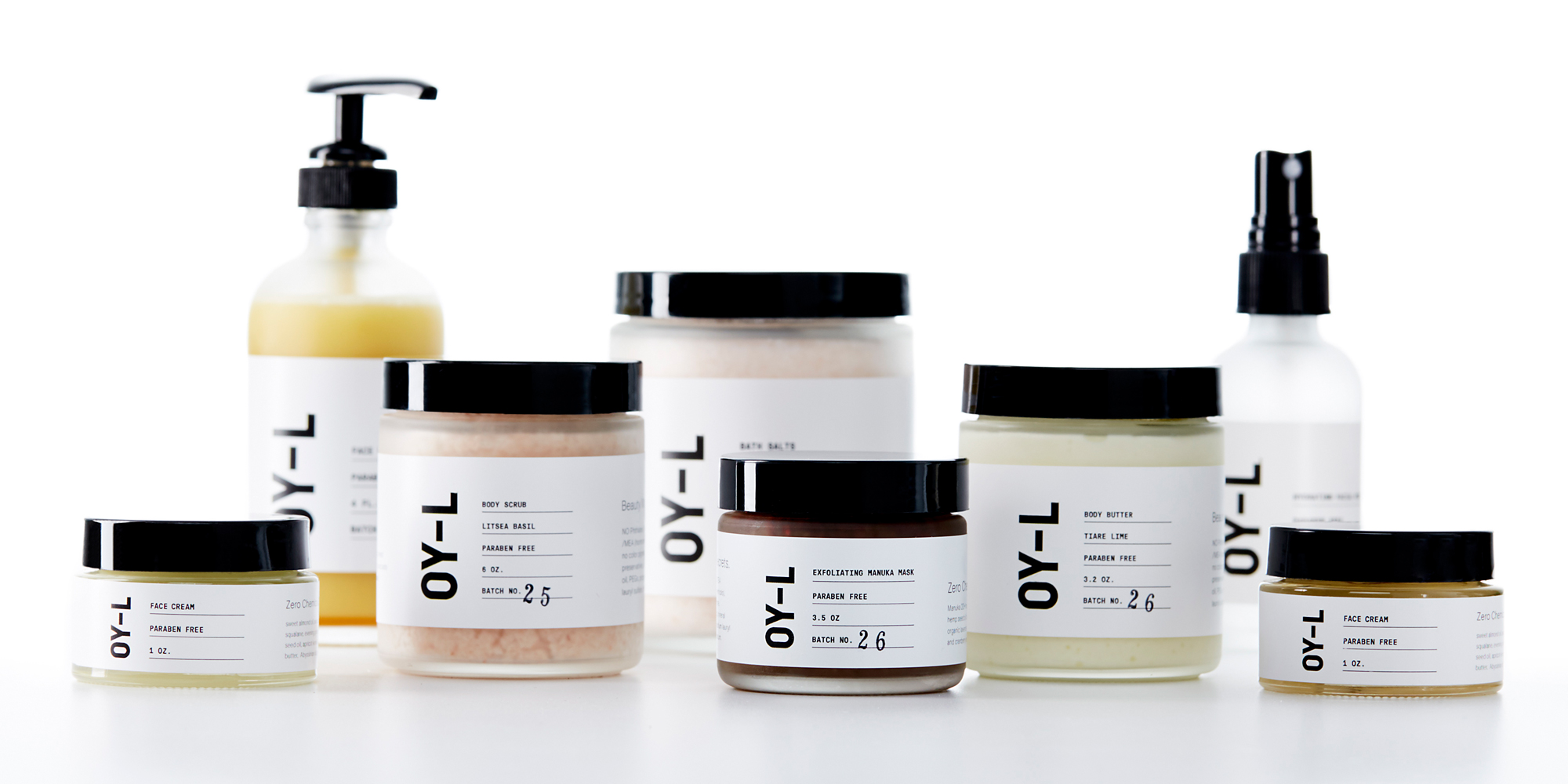 OY-L's Founder Links With A Retail Rival For Saks Fifth Avenue Online Launch
Role reversal can be extremely revealing, just ask OY-L founder Andrea Pierce-Naymon.
After two decades as the women's clothing buyer at the high-end Cleveland fashion boutique Kilgore Trout she owns with her husband Wally, Pierce-Naymon finds herself on the opposite end of the retail business battling to place her skincare brand OY-L on shelves. Apparently, the counter position suits her because OY-L recently arrived online at Saks Fifth Avenue with 21 stockkeeping units priced from $16 to $60.
"I do realize every time I'm emailing somebody to look at my products to get into a store that they may be deleting the email just as I have done. Now, I feel bad ignoring people who want to be in my store," says Pierce-Naymon. "Saks being one of the big competitors for my store, it was interesting to be on the other side, but it made it easier for me. I have worked with small vendors. I know the contracts. I know the lingo. I know what the relationship is like, and what you need to do for it."
Of course, the process to enter a large machine like Hudson's Bay Co.-owned Saks is much trickier than it is to settle into floor space at single-unit clothing retailer Kilgore Trout. Pierce-Naymon had to employ UPC codes for her products and install two software programs for backend communications with Saks. It took roughly four months to prime OY-L for its launch on the department store's website.
Although a Saks store rollout was under consideration for OY-L, Pierce-Naymon opted to stay online initially and drop-ship her products to Saks customers. When a purchase is made on the Saks website, the retailer sends OY-L a packing slip and shipping label through its software. Pierce-Naymon holds the inventory and is required to send products to customers within 24 hours of a sale.
"Thank God my assistant is a computer whiz, and she's able to do all this," sighed Pierce-Naymon, adding the buyers at Saks "know I'm a small brand. I would love to go into the stores, but I want to be more prepared. I asked to be a drop-ship vendor so I can get geared up. They were very receptive to that."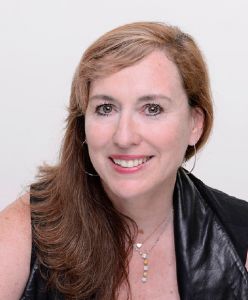 As OY-L grows, Pierce-Naymon is training her assistant to fill her shoes at Kilgore Trout so she can focus on the brand. She had fallen into the buying position. "My husband was having difficulty buying for women's. I have always been a shopper and very fashionable. One day, I said, 'I can do this.' He looked at me and laughed, but I said, 'Believe me, I can.' I started going on buying trips, and I eventually became the buyer," details Pierce-Naymon. "It was definitely nepotism."
Nepotism wasn't responsible for OY-L, but family did play a significant role. Pierce-Naymon's daughter Betsy Naymon, now 21, fell ill at the age of 16. It took two years and several trips to the Cleveland Clinic to determine what plagued Betsy, which turned out to be postural orthostatic tachycardia syndrome or POTS, a condition associated with a fast heart rate, fainting, nausea and lightheadedness upon standing up. Awaiting diagnosis, Pierce-Naymon evaluated everything her family members ate and put on their bodies. She went vegan and began mixing skincare formulas with good-for-you ingredients such as Manuka honey, pink Himalayan salt and lavender.
"Because my daughter had to have a lot of salt to increase her blood volume, I did so much research on salt. The table salt that we use is bleached, processed and fried. It has gone through so much heat that it loses nutrients," explains Pierce-Naymon. "I have found that pink Himalayan salt is the healthiest salt you can have because it contains minerals and is unprocessed."
Pierce-Naymon's skincare garnered rave reviews – sister-in-law Lynn Pierce swears it healed her eczema – and a $200,000 investment from her brother Dan Pierce. She called it OY-L for the oils in the formulas, a name her Jewish friends fancy for its inclusion of the exclamation 'oy.' And she gave it kitschy encasings that were soon scrapped in favor of minimalist black-and-white packaging developed with guidance from the agency Twist Creative.
Outside of Saks, OY-L has expanded to around 15 retail and spa doors, notably Spa Walden in Aurora, Ohio, Maison 10 in New York, Green City Beauty in Philadelphia and Cake in Seattle. Among the brand's bestsellers are the $55 Bon Voyage Box with a 1-oz. Face Cream, 2-oz. Face Wash and 2-oz. Facial Mist, and the 4-oz. Face Wash for $36. OY-L donates 15% of the proceeds from sales of its bath salts and body scrub to Dysautonomia International, an organization providing assistance for people suffering from POTS and other disorders.
Over the next year or so, Pierce-Naymon hopes to increase OY-L's presence at spas and clean beauty retailers. "Even with my retail background, I ask myself, 'What do I have to do for them to look at me?' she admits. "Because I'm a buyer, I know how hard it is to get into a store. I don't expect to do it overnight."