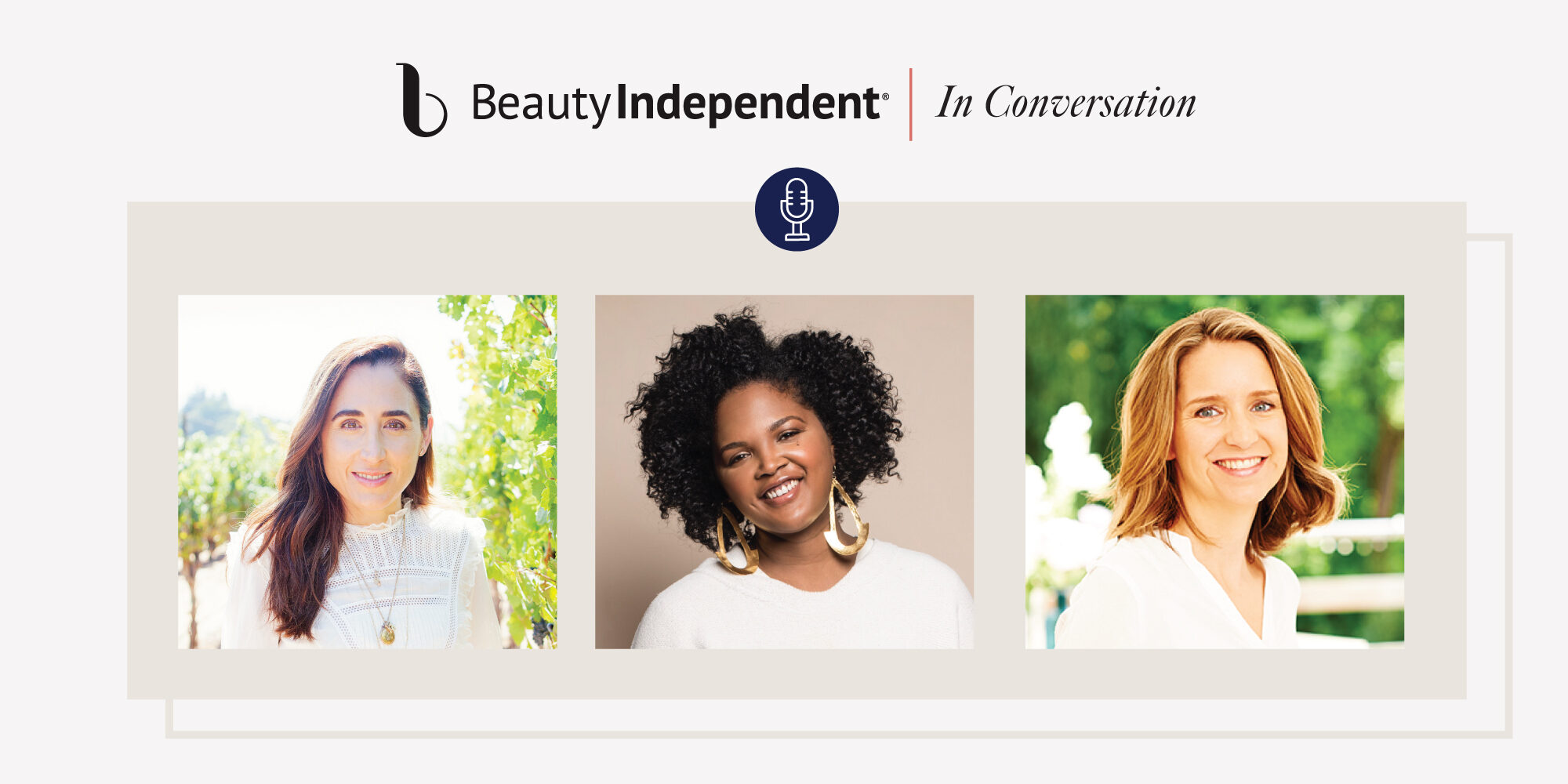 Inside Peeks At The Makings Of Pai, Vintner's Daughter And The Honey Pot Company
Today, beauty and wellness brands commonly use the term "plant-based." Before it was common, trailblazers such as Pai, The Honey Pot Company and Vintner's Daughter developed plant-driven formulas to contend with—and best—their legacy competitors.
Sarah Brown, Beatrice Dixon and April Gargiulo, founders of those brands, respectively, joined Beauty Independent's In Conservation webinar on Wednesday. In their discussion, moderated by Beauty Independent parent company Indie Beauty Media Group co-founder Nader Naeymi-Rad, they delved into launching products to fill gaps in the market and solve their personal issues.
Celiac disease changed the course of Brown's life. Gluten caused her skin to appear black and blue, but, prior to being diagnosed, she had no clue what was going on. "I couldn't get any answers at all," recalls Brown. When a colleague remarked on Brown's flare-ups at a stressful meeting, she says, "It was that precise moment I knew I needed to understand why this was happening. I started connecting the dots, connecting the mind and gut to skin. That's why we created Pai, why I had to do it, to provide that consistent counsel to others."
Dixon's struggle with recurring bacterial vaginosis led her to make natural feminine care solutions. During Gargiulo's first pregnancy, she scrutinized the foods she was consuming and the products she was putting on her skin. Her ingredient diligence motivated Gargiulo to create Vintner's Daughter with a serum she could trust.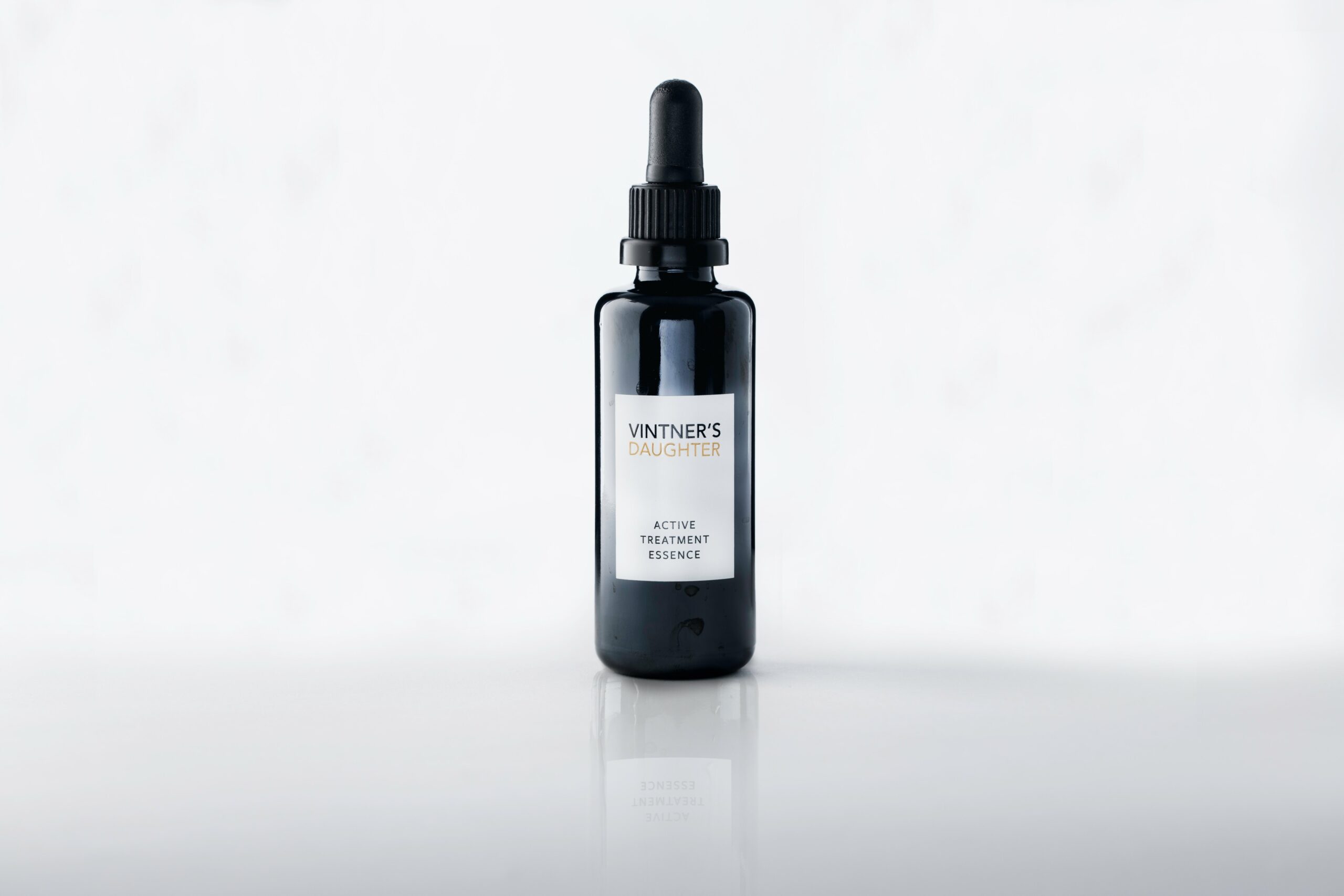 Established in 2014, Vintner's Daughter is renowned for its focus at the outset on a single stockkeeping unit, Active Botanical Serum, that took two years to perfect. Last year, it added Active Treatment Essence to its tight product roster. Gargiulo emphasizes she avoided cost-related compromises in order to release products that stand out in a crowded skincare segment. She details the three- to six-week  infusion process Vintner's Daughter's Active Treatment Essence requires was met with much skepticism behind the scenes in the beauty industry.
"I didn't realize how it was so different. They were laughing me out of the building saying, 'We don't ever spend more than six hours on a product, much less three weeks," says Gargiulo. "While it was a rude awakening, it made me more resolute in that this vision, this product needed to be in the world."
Vintner's Daughter's distribution network includes retailers like Neiman Marcus, Net-a-Porter, Goop, Cult Beauty, The Detox Market and Space NK. Gargiulo is exceedingly careful about the partnerships it strikes. "I built the brand from a larger perspective. I always say Vintner's Daughter is very much skin-driven because that is the alternative to revenue-driven, particularly in comparison to those big companies I used to be using," she explains. "It's not to say we don't have to be profitable, we do. I want to work with the finest producers, the very best ingredients. I want to be able to offer benefits to my employees and continue to give back."
"The notion that nature can't be efficacious is so outdated."
Until she introduced her brand in 2007, Brown, formerly an international public relations manager for E. & J. Gallo Winery, was frustrated by confusing ingredient lists. She set out to demystify them and drill down on what's actually required to be in the bottle. Brown elaborates, "I really need to know what the ingredient is. What is the function? What is the skin benefit? How is it being grown? Is it ethically grown? When you come from a different industry, you bring fresh eyes."
Brown and Gargiulo, whose family owns winery Gargiulo Vineyards in Napa Valley, practice the attention to detail and craftsmanship that are staples of the fine wine business. Brown patiently crafted Pai's six initial products by hand in her West London garage. "I didn't trust anyone else to touch [the ingredients]. They have mind-boggling properties," she says. "The notion that nature can't be efficacious is so outdated."
Pai's assortment currently spans 20-plus products containing organic ingredients. The brand is sold in over 24 countries. Brown says, "I wanted to be a creator, not a sales and marketing outfit. We formulate ourselves. It grew from there. We are so committed to that creation piece. Our heart and soul goes into everything."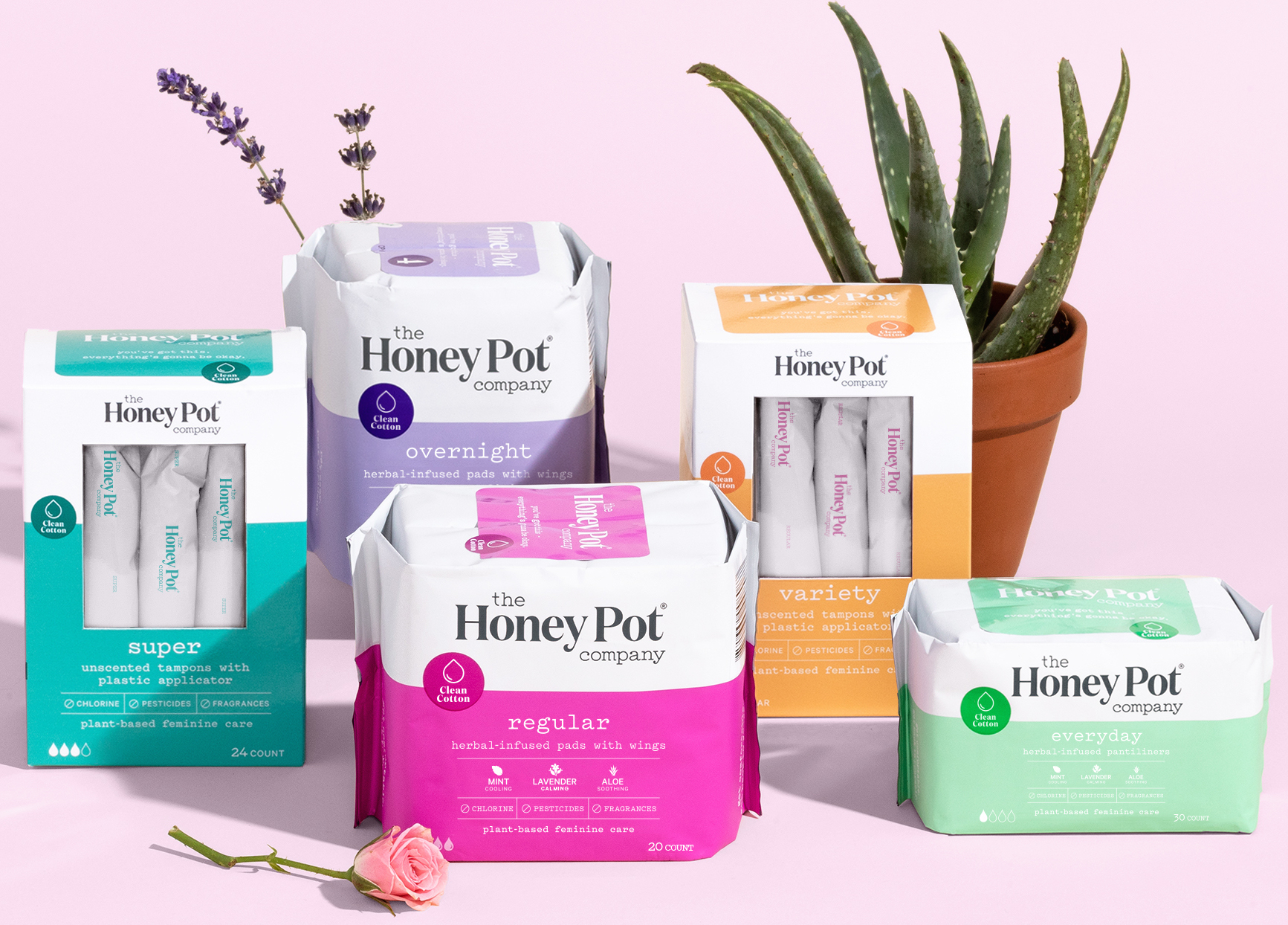 To formulate The Honey Pot Company's products, Dixon leveraged her decade-long pharmacy tech experience. Speaking of pharmacies, she shares, "I've been in every type, "compounding, chemo labs, hospitals… It really taught me how to make something, how to do the math and figure out how much of everything is needed." After she formulated The Honey Pot Company's early remedies, she handed them out for free for a year to ensure they weren't only effective for her. Dixon also relied on her keen understanding of retailing and addressing consumer demands honed as a Whole Foods buyer for Whole Body and broker at Wildfire Sales.
In 2014, The Honey Pot Company hit the market with a plant-powered wash. Since then, it's stretched into pads, wipes, sprays, balms and more. The brand is carried at Target, Pharmaca, Walmart and Walgreens. The Honey Pot Company has raised roughly $3.7 million in funding to expand its product lineup and retail reach. As the brand disrupts the feminine care category, Dixon looks to the entrenched players preceded it for inspiration.
"I wouldn't have been able to develop The Honey Pot into what it is today without brands like Summer's Eve, Vagisil, Monistat, Kotex. All these brands had to exist as a comparative. Nobody has ever taken on the full aisle of feminine hygiene," she says. "I'm grateful for every company in the marketplace for me to understand how to build something that fills a remarkably white space."