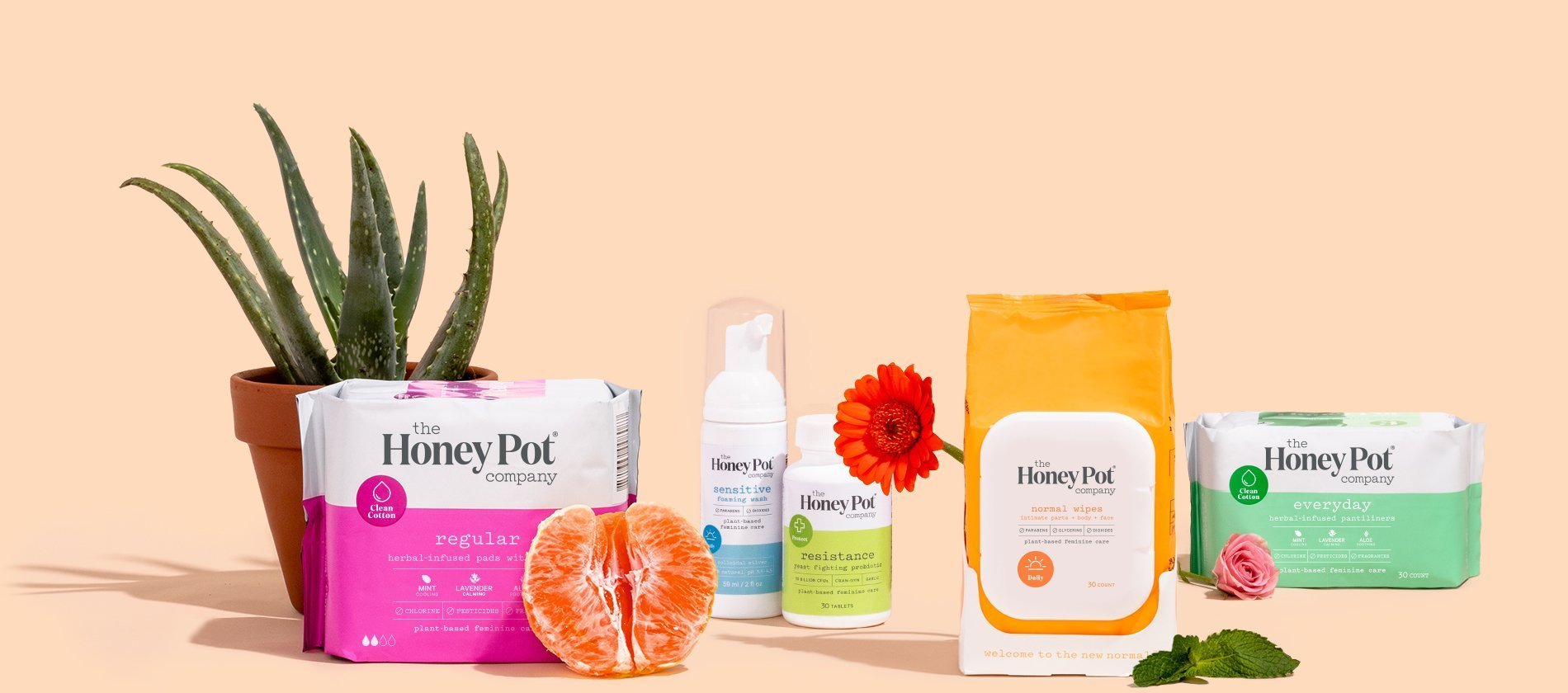 How The Honey Pot Company Went From Selling In A Single Whole Foods To Launching At Walmart Nationwide
Feminine-care insurgents are conquering store shelves across the country.
Following Queen V's launch at Walmart, The Honey Pot Company has entered nearly 1,930 of the world's largest retailer's locations. Walmart joins a retail roster for The Honey Pot that includes 1,800 Target doors, 94 Whole Foods stores and 98 Wegmans supermarkets, and puts the brand's sales on track to increase over 100% this year to $20 million.
"There's a new horizon for feminine hygiene, and we can be among the feminine-care giants of the world," says Beatrice Feliu-Espada, founder and CEO of The Honey Pot Company. "It's a beautiful time to be here. I feel so lucky to be a part of this revolution and be the change in the world."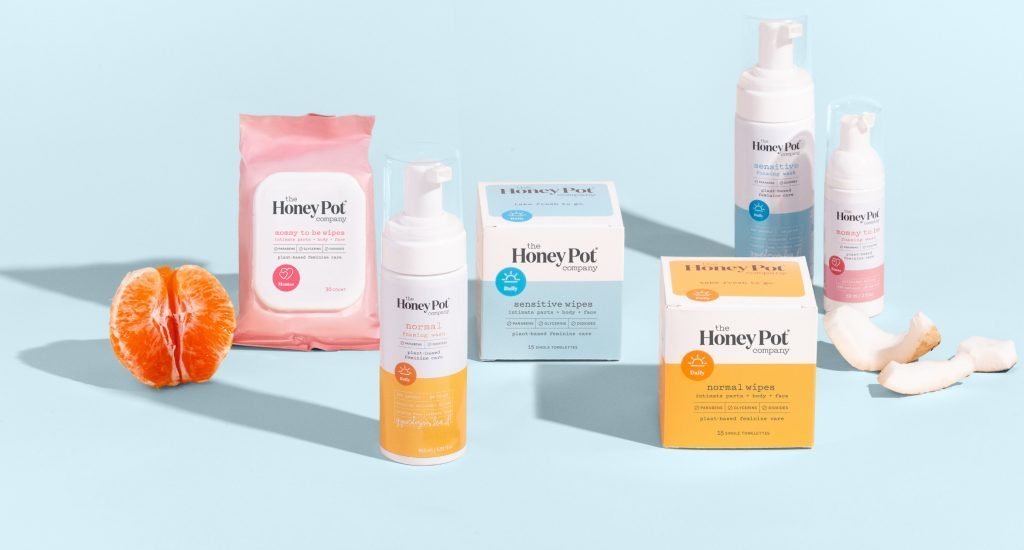 Established in 2014, The Honey Pot Company set out to be the cleanest feminine-care brand available. It's formulations are 100% natural, biodegradable and cruelty-free. Prior to starting it, Feliu-Espada was steeped in the natural grocery segment. She was a retail broker for organic snack company Rhythm Superfoods and worked at Whole Foods' Whole Body section. At the outset of The Honey Pot Company, Whole Foods was her dream retail partner.
After meeting with a Whole Foods buyer for her day job, Feliu-Espada sneaked in a pitch for her brand. The grocer picked up Honey Pot Company's only product at the time, wash, for a single store, but Feliu-Espada recounts it initially cost her more to produce the wash than the price she was selling it to Whole Foods for. Six months later, she was able to adjust costs to make margin on it, and her brand incrementally added Whole Foods locations. Today, The Honey Pot Company's assortment contains washes, wipes, pads, tampons, lubricant, panty spray and cramp balm, and all its products retail for less than $10.
"There's a new horizon for feminine hygiene, and we can be among the feminine-care giants of the world."
About a year after breaking into Whole Foods, Feliu-Espada believed The Honey Pot Company was ready for Target. She realized, however, she'd have to make a compelling case to the retailer that her emerging brand was up for the challenge. To lay the foundation for it, Feliu-Espada began to sell products from brands other than her own on The Honey Pot Company's website, and sales on the site surged from $40,000 to $240,000 in a year. She showed Target that sales data as well as sales data revealing The Honey Pot Company was selling a case a week at Whole Foods and prototypes for future products that she shelled out $2,000 to create.
"I wanted her [the buyer] to understand I wasn't bullshitting. I wanted to show her I really had a brand here, and this is what I'm going to do," says Feliu-Espada. "If I can get this far, I can take it to the North Star."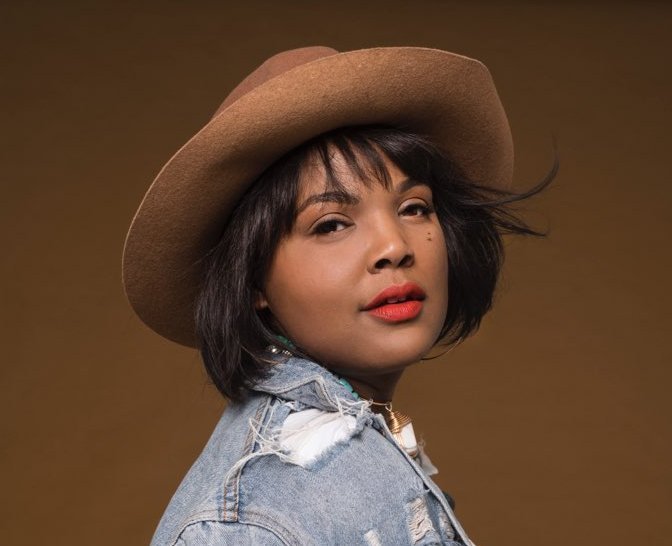 At first, Target considered placing The Honey Pot Company in 250 stores. Then, it informed Feliu-Espada it could swell her brand's presence to roughly 1,000 stores with a six-month delay. Feliu-Espada happily signed on to the delay because she needed the six months to raise the funds required to manufacture sufficient inventory for 1,000 stores. By tapping into its extended network, The Honey Pot Company scrambled to raise around $725,000 for production. It wasn't easy.
"I have never been so desperate. I couldn't sleep. I barely ate. I was working a 60 week, raising money, and dealing with manufacturers. It was crazy," recalls Feliu-Espada. Things didn't go completely as planned once The Honey Pot Company hit Target. Feliu-Espada acknowledges, "We went through the shit that small brands go through. We had out-of-stocks, but our buyers stuck with us. They knew we were the cleanest products on the shelf. Even though it was tumultuous, we were moving at a good rate being that we were brand new."
"I think about how humans live their lives and all the shit that happens. How do I develop products that can help them along their journeys that are clean, effective and aren't too expensive?"
The Honey Pot Company had to continue to accumulate funds to pay for larger and larger retail orders. Feliu-Espada reached out to eight or nine people she knew who knew Sundial Brands CEO Richelieu Dennis and urged them to tell Dennis, also co-founder and CEO of New Voices Fund, about The Honey Pot Company. Eventually, when Feliu-Espada scored a meeting with Dennis, he was familiar with her brand and ready to invest in it. The Honey Pot Company has raised $3.7 million in total, and New Voices Fund is one of its principal investors.
Dennis presented The Honey Pot Company at NACDS' annual meeting last year, where the brand encountered Walmart, ultimately leading to it securing distribution at the retailer. "There are people that maybe don't have a Target in their town, and you can bet Walmart is going to be there," says Feliu-Espada. "Going into Walmart means we can meet the consumer that may not be at Target, and it means movement because Walmart shoppers buy. Sometimes they do all of their shopping there."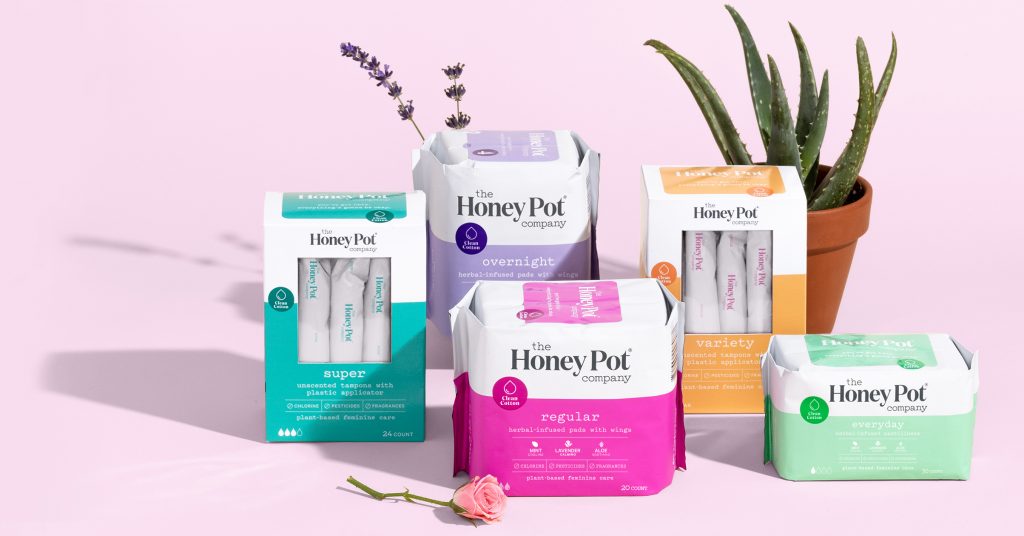 Next up for the brand's retail strategy will be a major push into drugstores. This year, The Honey Pot Company will be stocked at almost 6,000 doors, up from 1,200 doors last year. As it expands at retail, it's expanding its assortment. The brand recently introduced CBD-infused Soothing Body Balm online, and it practically sold out right away. Across its collection, Sensitive Foaming Wash, Sensitive Wipes and Refreshing Panty Spray are bestsellers.
Feliu-Espada envisions The Honey Pot Company's product portfolio broadening far beyond its current offerings. "What you see right now in the product lineup is honestly just the beginning," she says. "The way I'm thinking about curating the brand for humans with vaginas is based on looking at your life and how you take care of yourself. You get older, how do you deal with that? You cough, how do you deal with that? You get a UTI, how do you deal with that? I think about how humans live their lives and all the shit that happens. How do I develop products that can help them along their journeys that are clean, effective and aren't too expensive?"